We get stoked when a new Moots Dealer enters our family and this fall we were fortunate enough to have THE METEOR in Bentonville, Arkansas come onboard as a stocking dealer that also houses Moots Demo Bikes that customers can ride on the spot. The Meteor is located in one of the most talked about cycling hubs of the past few years with amazing road, gravel and mountain bike riding right out the front door. THE METEOR shop and cafe' serves as a ride hub for the start of rides and then a place to relax, enjoy a drink and some food for post-ride story sharing.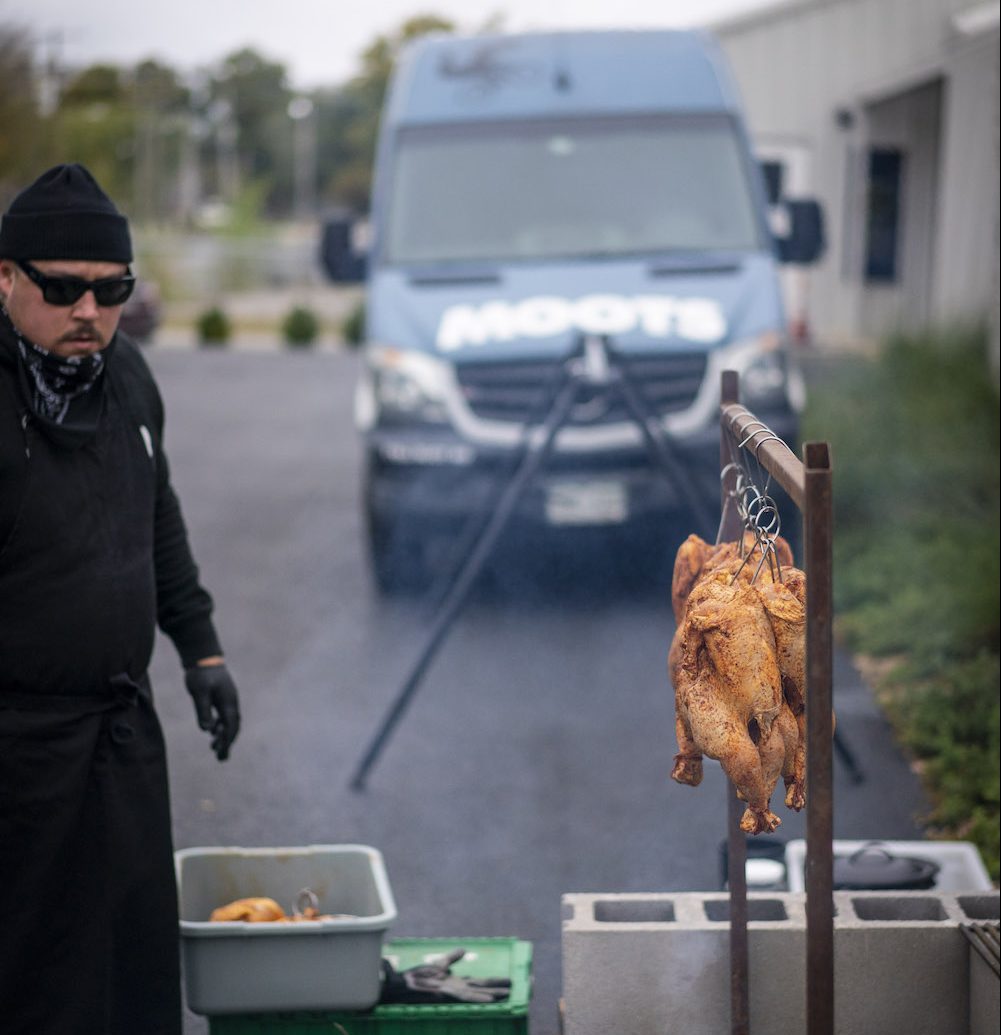 While our visit there was short, we took in a ton. We hosted a socially distanced social hour, a small group gravel ride as well as some killer mountain bike rides. This area has it all! Help us welcome them to the Moots family and if your travels take you to Northwest Arkansas, make sure to stop in and meet the staff, you'll be glad you did.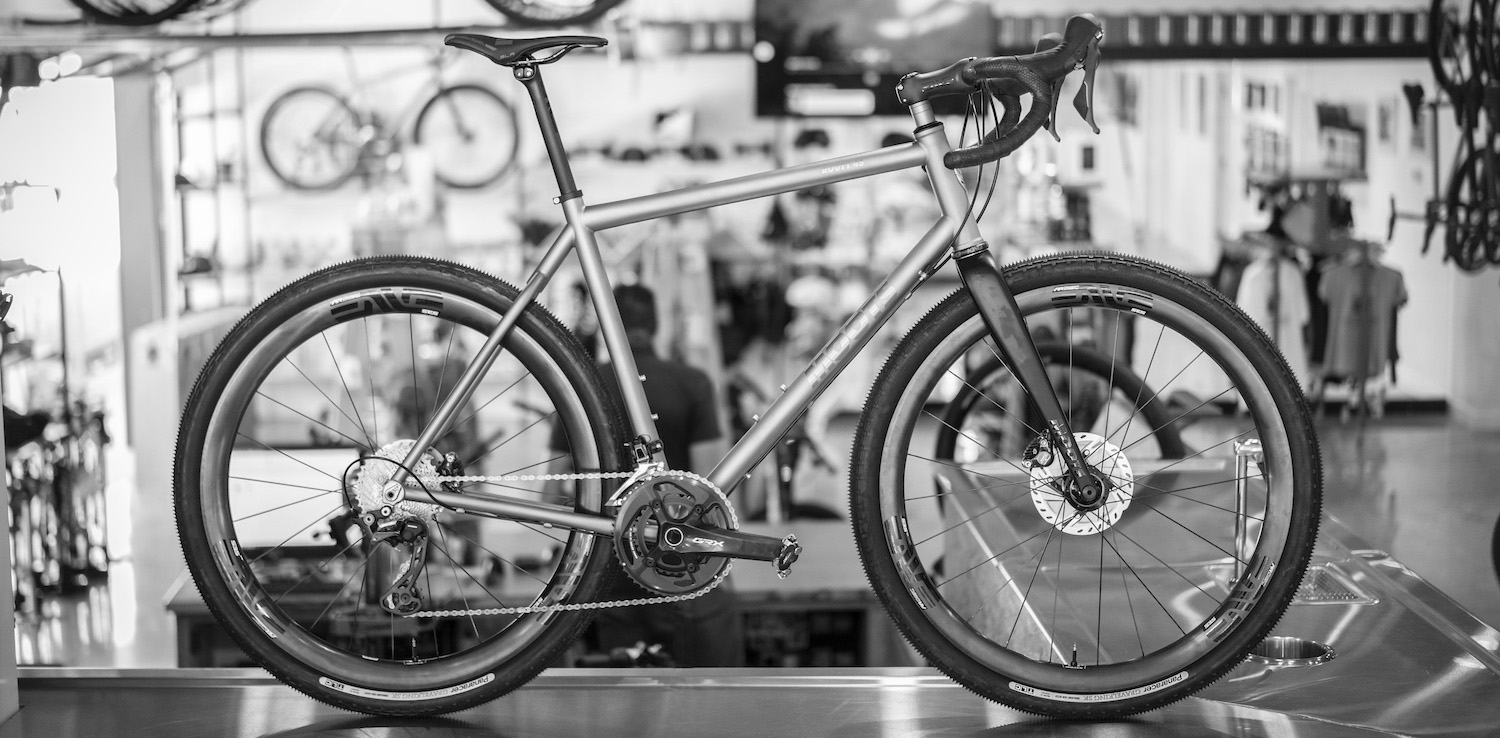 Moots + Meteor, ready to ride!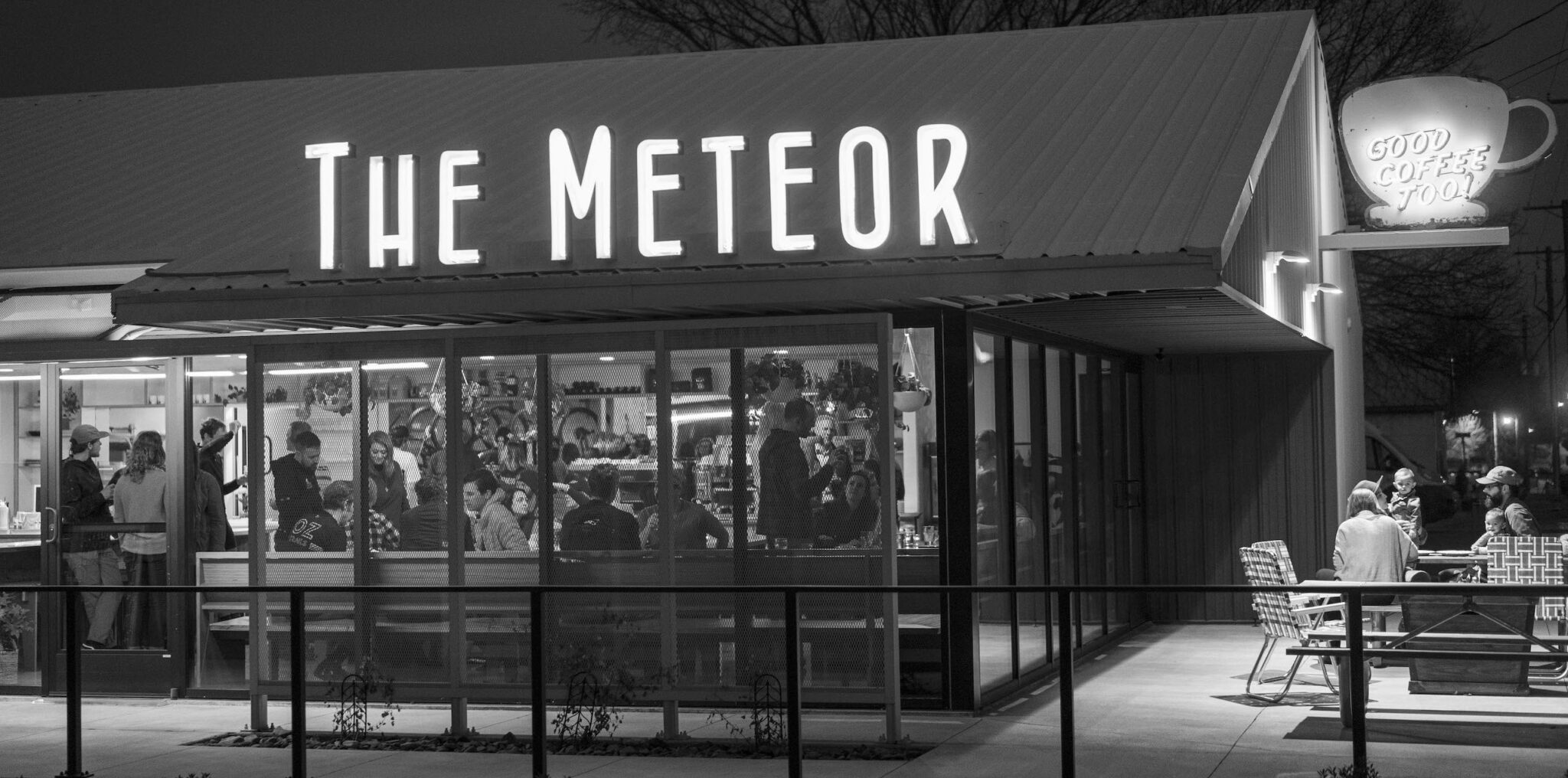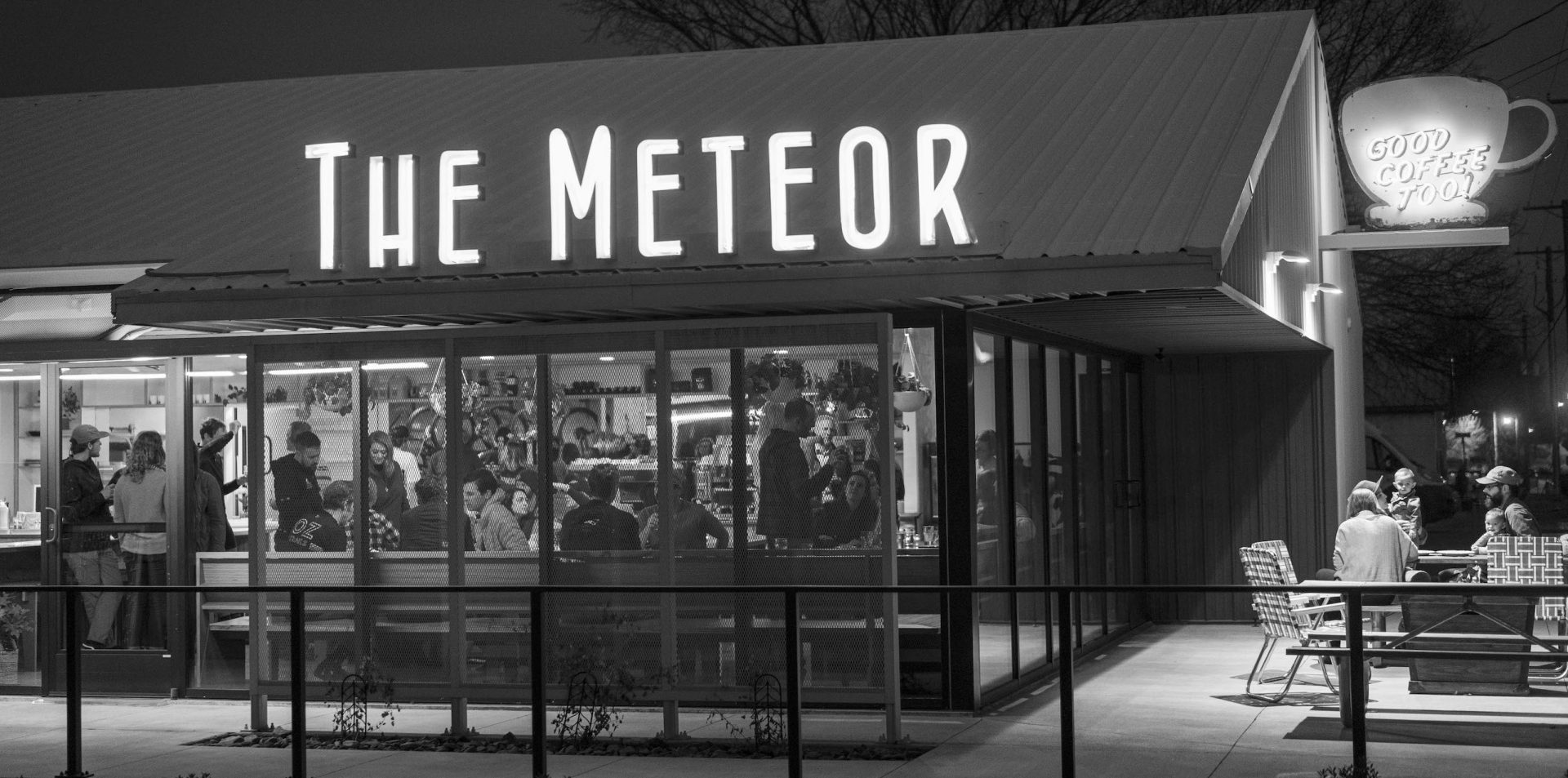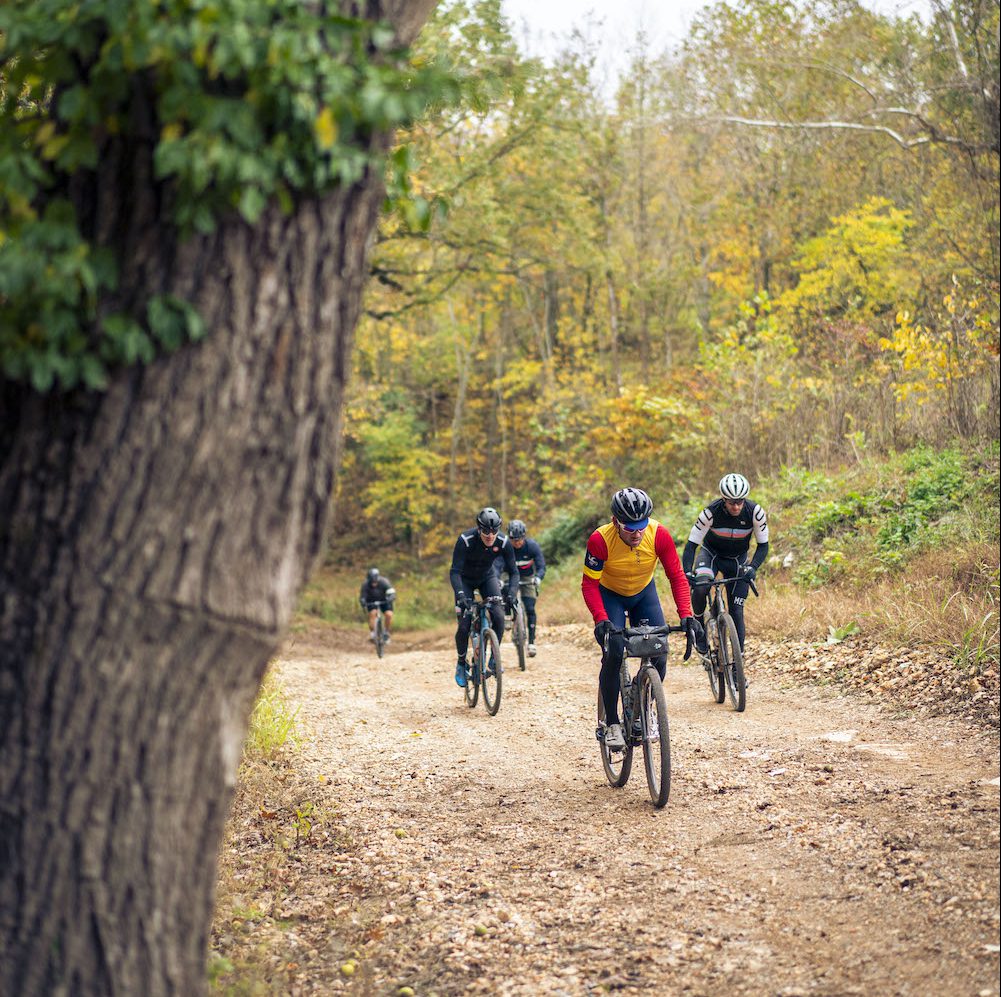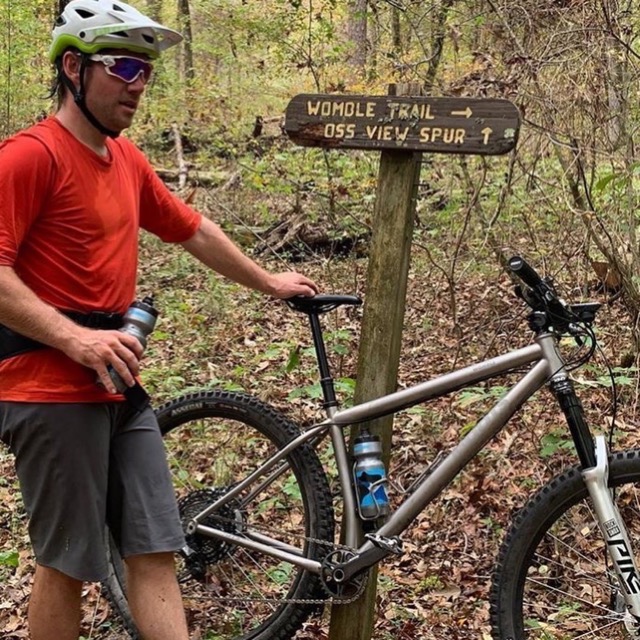 We even got out for a ride on the famed WOMBLE EPIC TRAIL on our new mountain bike named after this very trail.
PROTOTYPE SPOTTING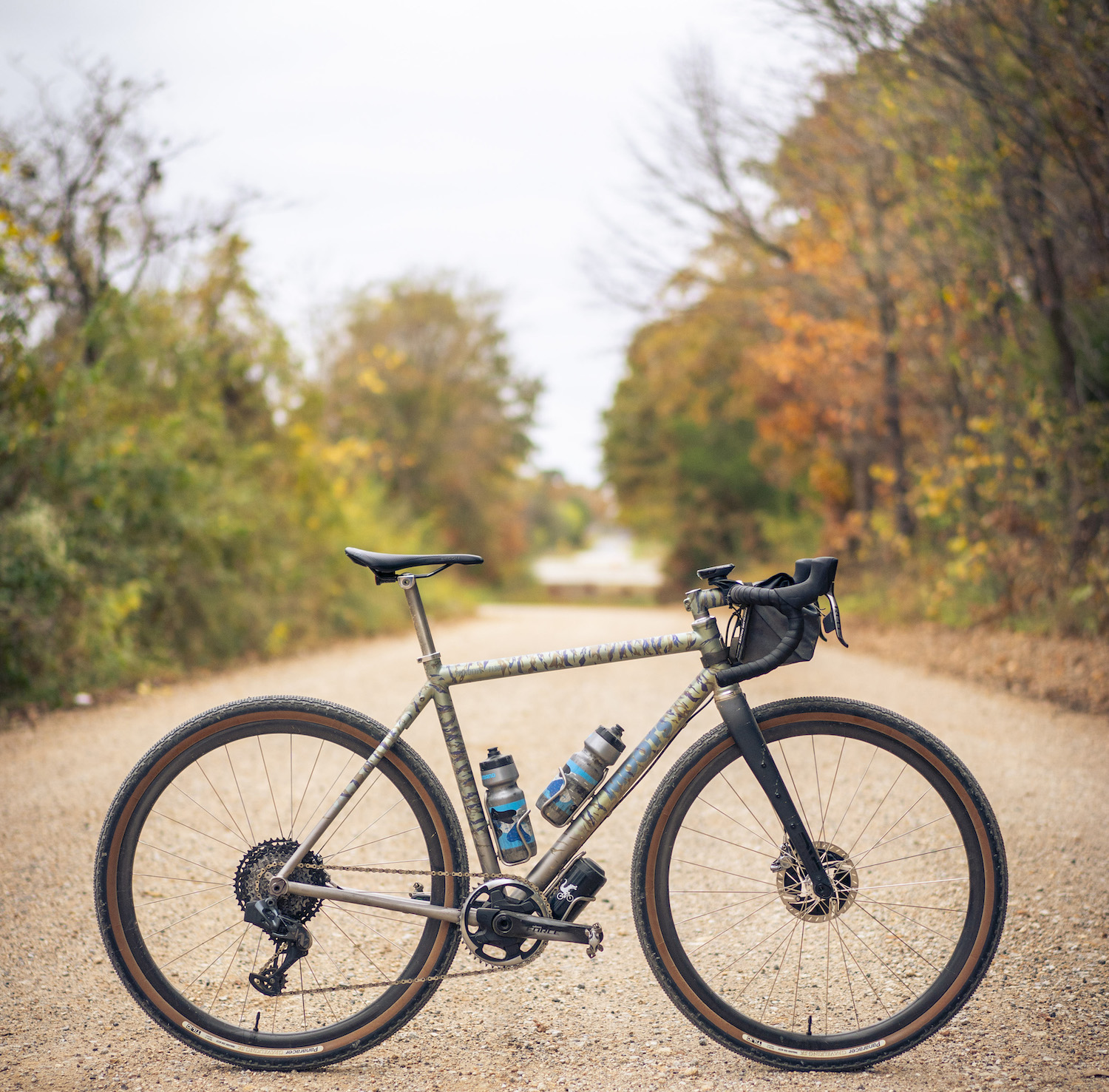 ACID TIGER
The bike you see in this post was built and ridden before the design changes hit our production.  A test mule if you will.  This bike would be the final design of the 2021 Routt 45 you see on our website.  As this prototype came through our building the finish department headed up by Brett Champlain was thinking of a special finish to adorn the build.  Not that we have mad press paparazzi running around Steamboat trying to grab spy shots of what we are up to, but he wanted to push his creativity on something special that would be a never-to-do-again piece.  He estimates 80 hours of work into the finish alone. Once the bike was built out and on wheels the name ACID TIGER was given to it by the now proud owner and head of our R & D, Nate Bradley. Check this beauty out!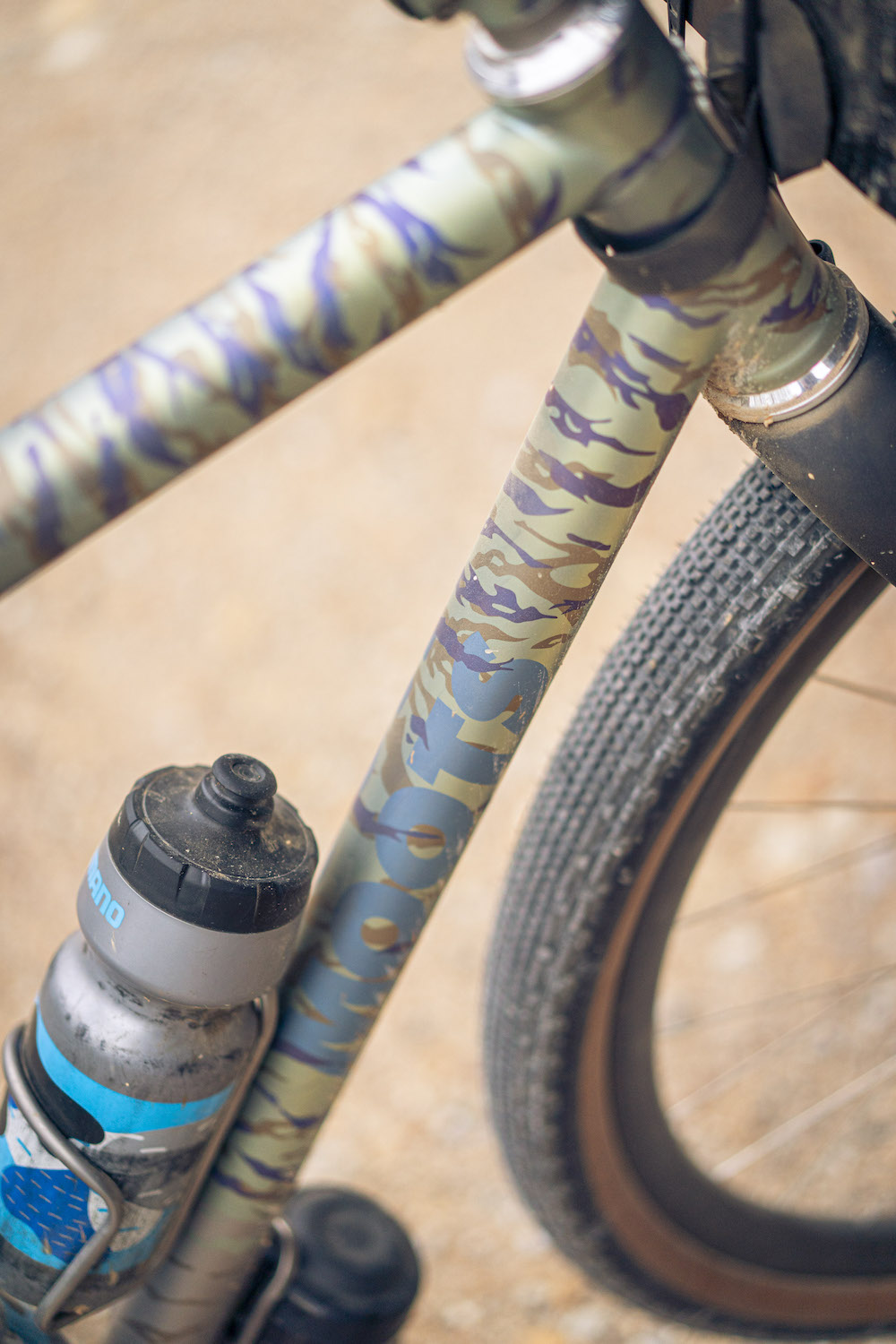 As this frame went through the process of miter, weld and finish our lead finisher Brett Champlain was scheming on what to do once it landed in his skilled hands.  He's a fairly big art fan as well as a car lover (think 1970's VW bug). He patterened the finish after what you would see on a new car model that is out getting road tested before being relased to the public. Something to hide the shapes and details that was under that surface was the goal of the finish.  It became anything but that.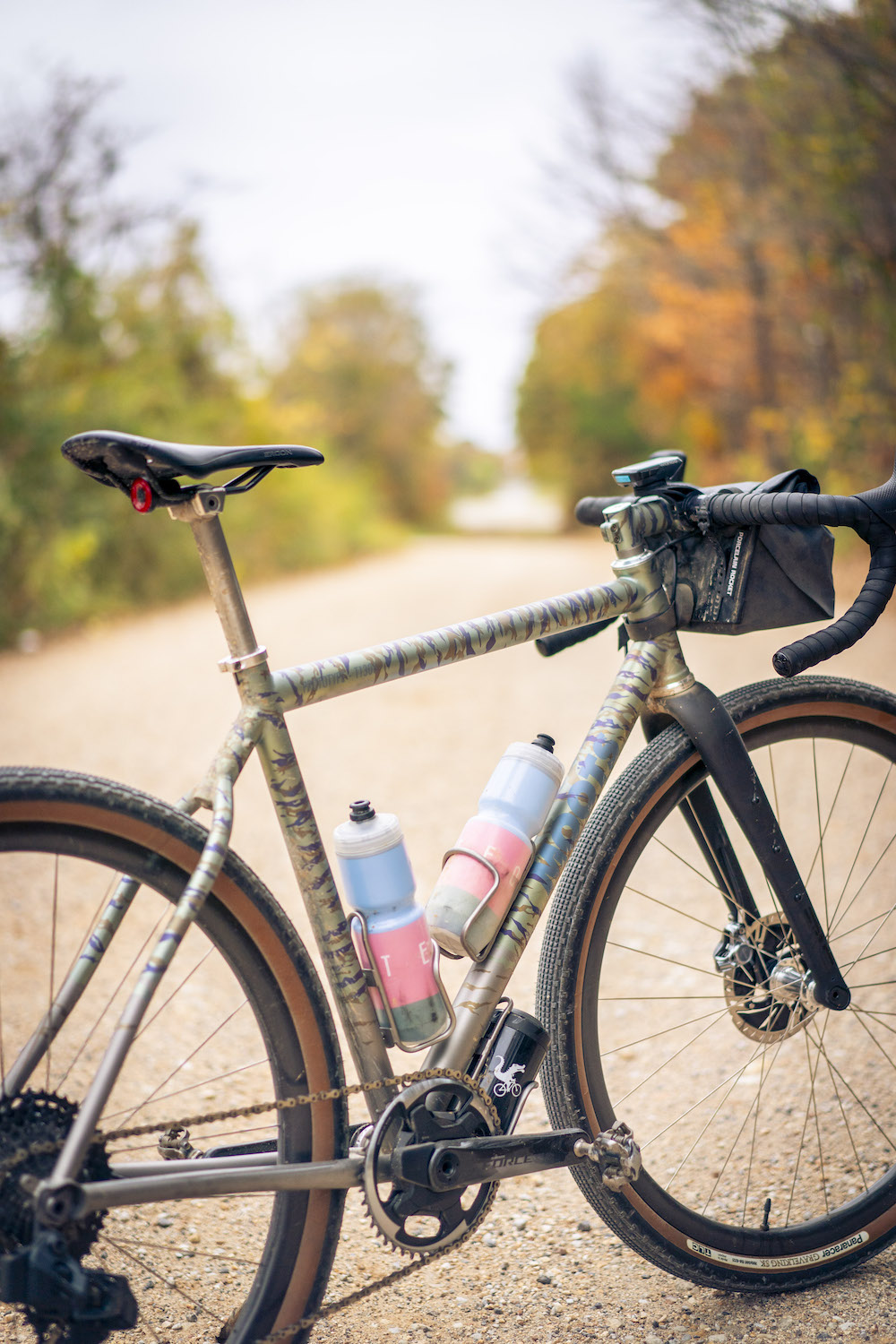 THE BUILD:
Enve Adventure fork
SRAM AXS 1x
44 tooth single ring
Shimano XTR cassette 10-45
White Industries; Hubs, bottom bracket and head set
Moots Stem
Moots Cinch Post
Panaracer Gravel King SK in 50mm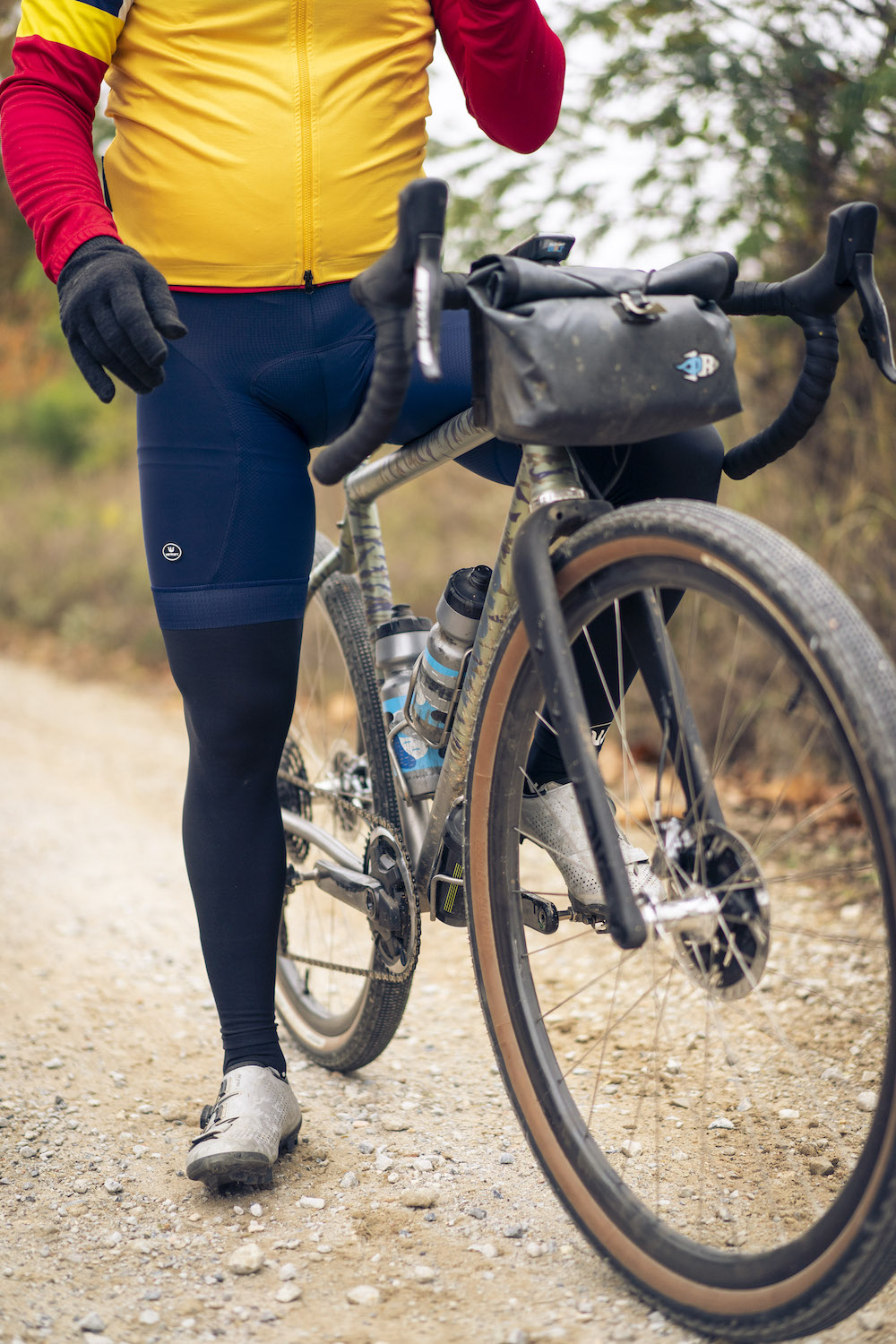 Check out the ROUTT 45.
photo credits: Andy Chasteen