We love seeing the different ways our bikes get built out.  It varies from owner to owner depending on needs, tastes and artistic flare. It is also a humbling experience to see where our customers ride.  Imagine, building something by hand and sending it into the world to be ridden on countless roads, trails and paths of all kinds. It gives us a smile every time.
This set of images came to us from John Montesi.  He was kind enough to send them after Blaire had recieved her new ROUTT 45 via Moots Dealer Mad Duck Cyclery in Grapevine, TX. We hope you enjoy them.
Rider: Blaire Campbell, why she choose Moots? She chooses a Moots Routt 45 because she rides one bike everywhere she goes and the Routt is up for all of it. Titanium is timeless and gets better with age, and her riding style + race calendar calls for performance, comfort, durability, and tire clearance.
Home Town: Montana
Bike: ROUTT 45
Location: Big Bend National Park, Texas & Stillwater, Oklahoma.
Quotes from rider & photographer: The subtle warmth of Big Bend in January is amazing. We went out there to escape winter and get some solitary, scenic gravel riding in among the cactus and mountains.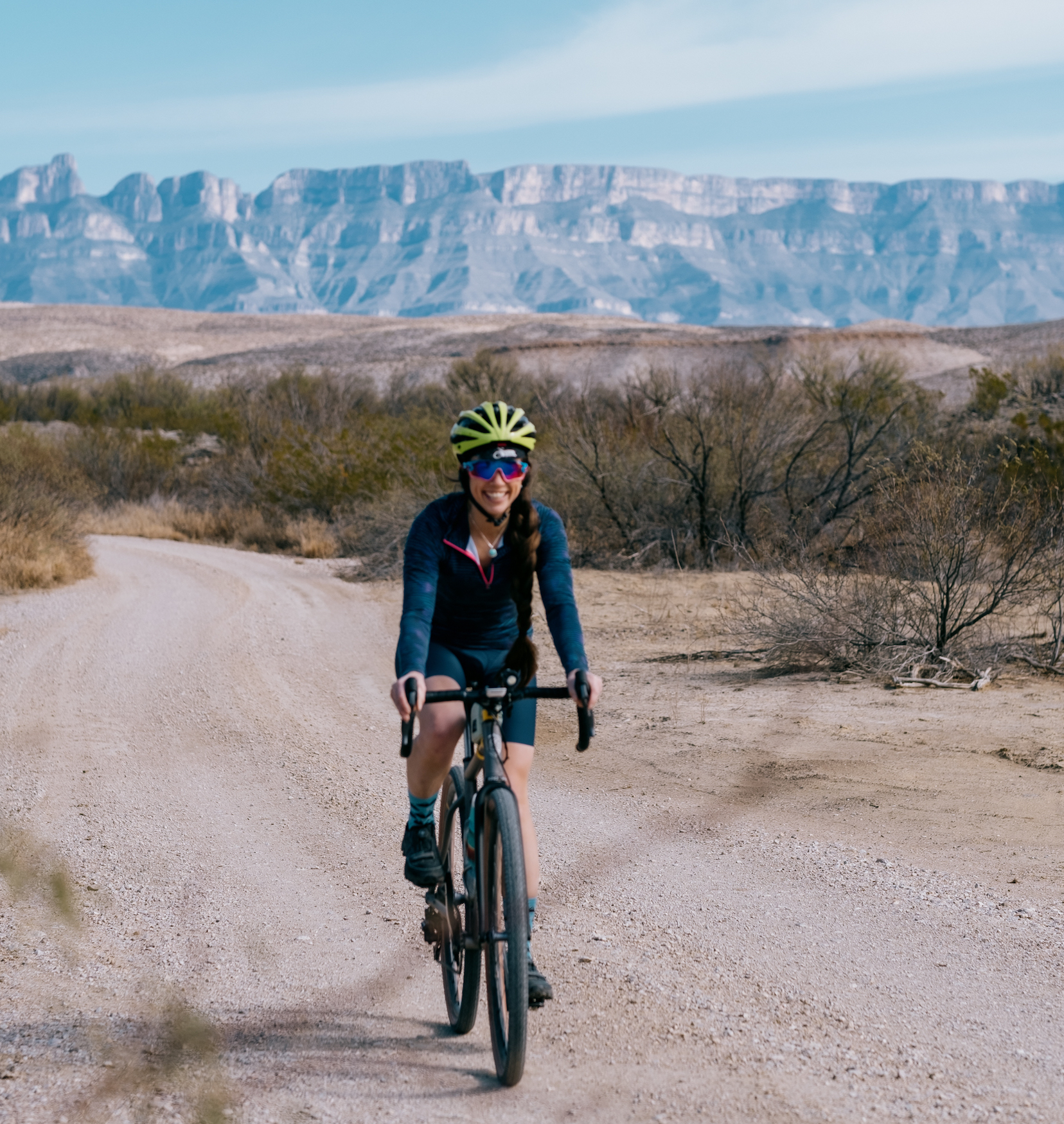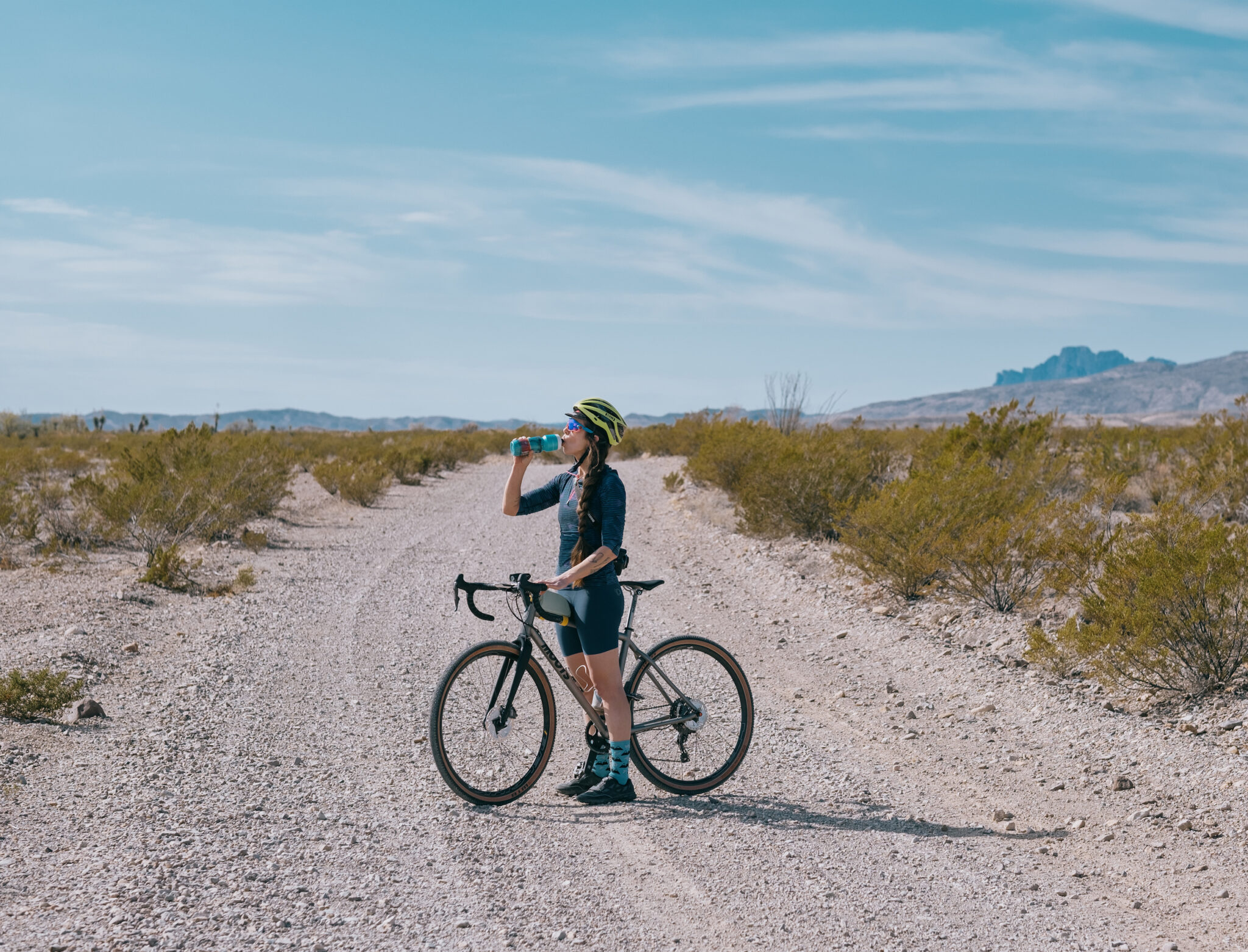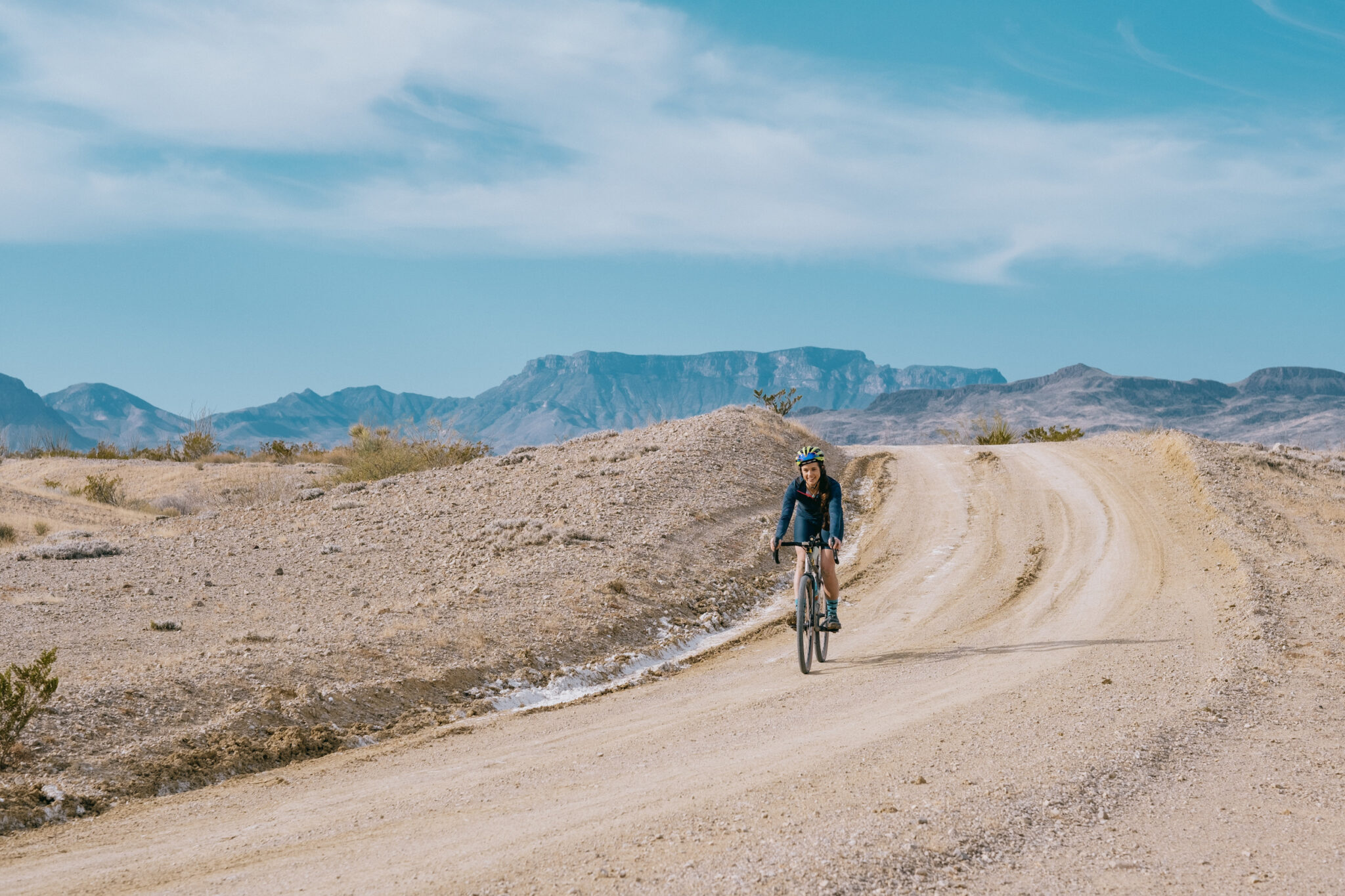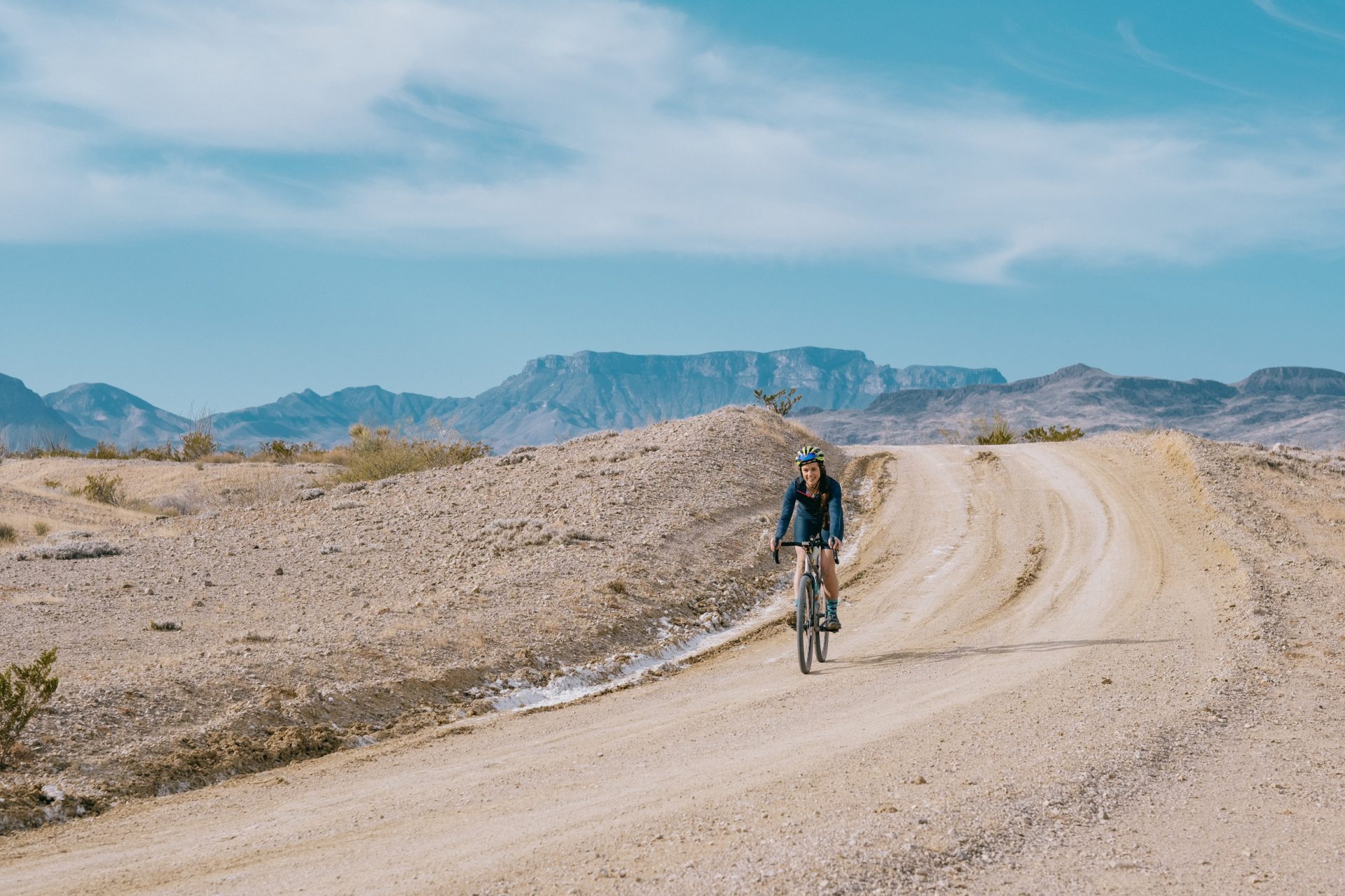 The Build: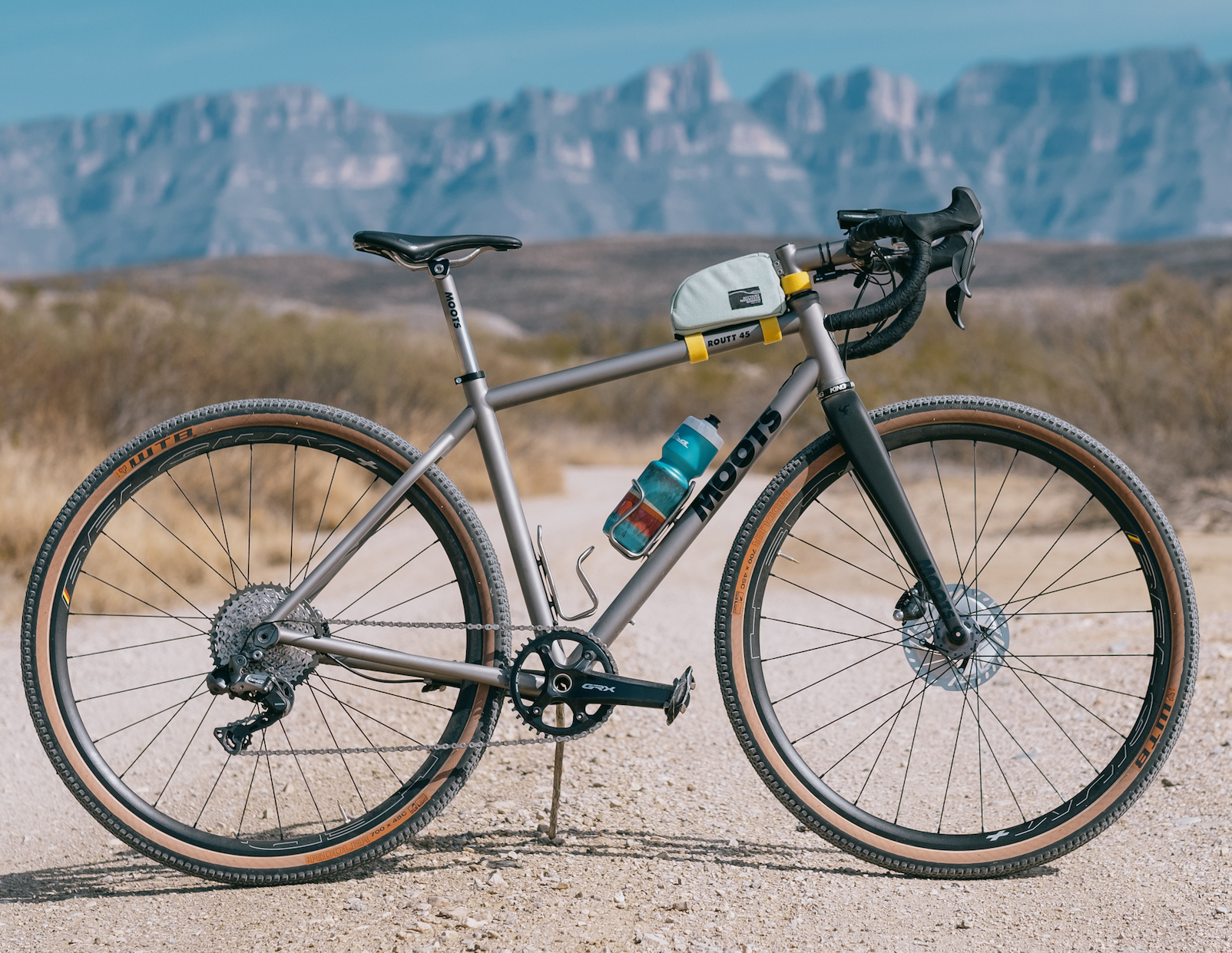 Frame: ROUTT 45–Finished with Black decals
Fork: Moots Gravel/CX carbon
Headset: Chris King I7
Stem: Moots Ti
Spacers: Moots Ti
Post: Moots Cinch post Straight
Group Set: Shimano GRX Di2 1x
Wheels: HED Belgium + Chris King R45 hubs
Tires: WTB Riddler 45mm tubeless
Cages: King Cage Ti
Bag: Nittany Moutain Works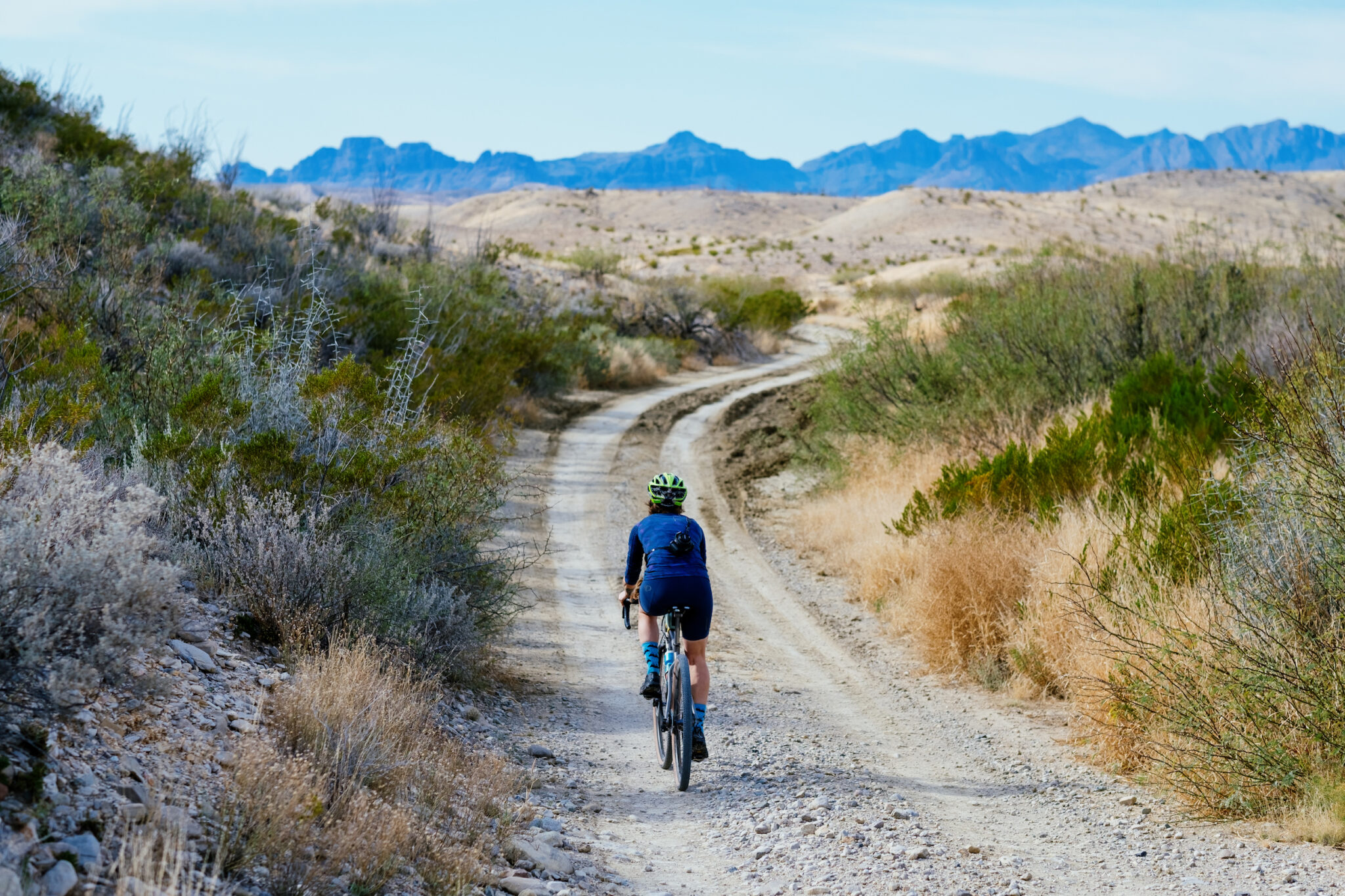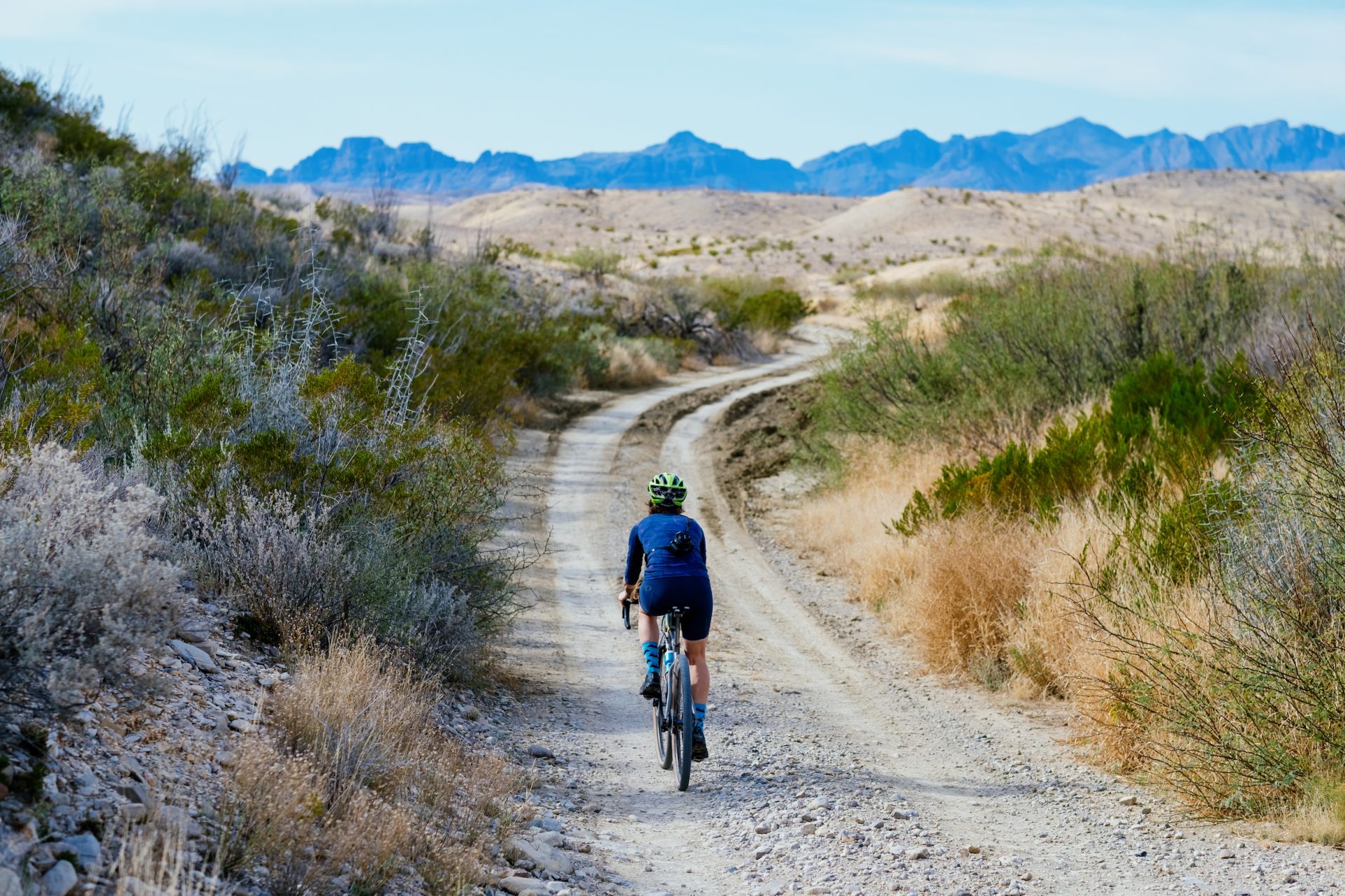 From a winter getaway in the wide open spaces of the Big Bend area, Blaire and John next ended up in Stillwater Oklahoma and the Mid-South Gravel.  Not content to "just" do the 100 mile bike event, Blaire ran the 50K the day before! Follow by what Blaire said on IG; "was hands down the hardest day I've ever spent on the bike". She nabbed the third place finish for the women's double! Congrats to Blaire!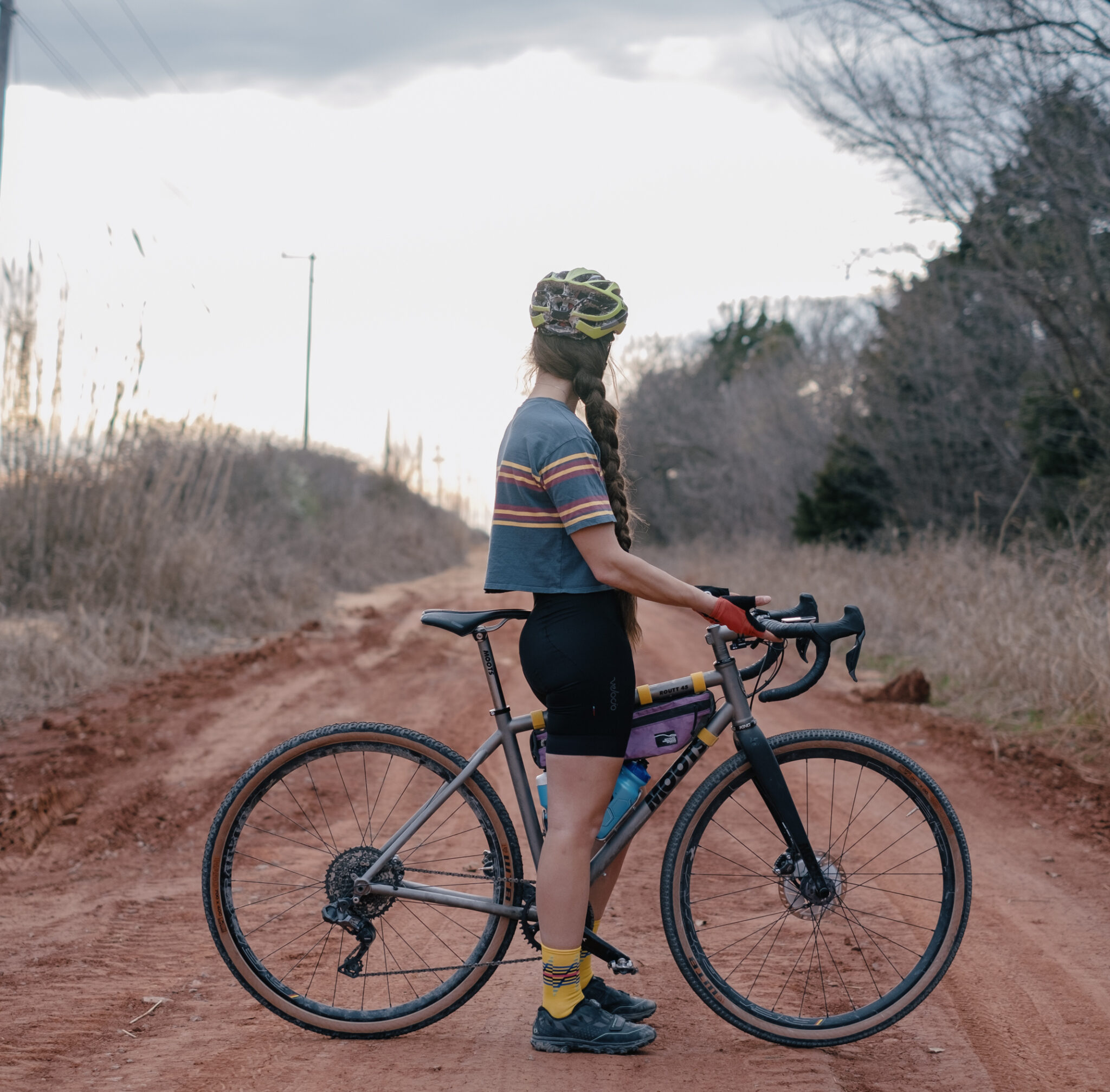 The red clay of Payne County didn't look so bad just days ahead of the event.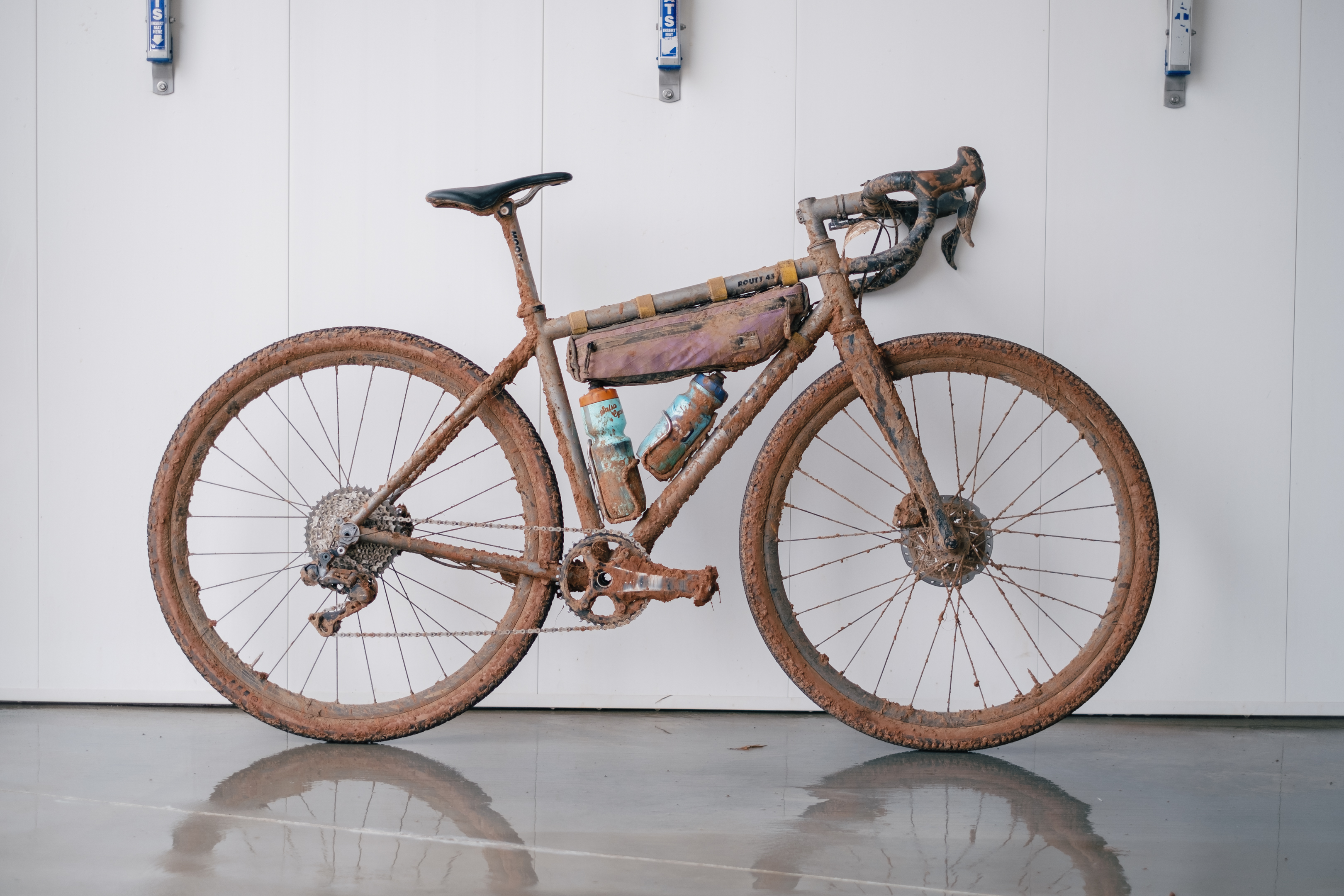 The conditions changed rapidly overnight.  The Oklahoma clay showed no mercy on race day.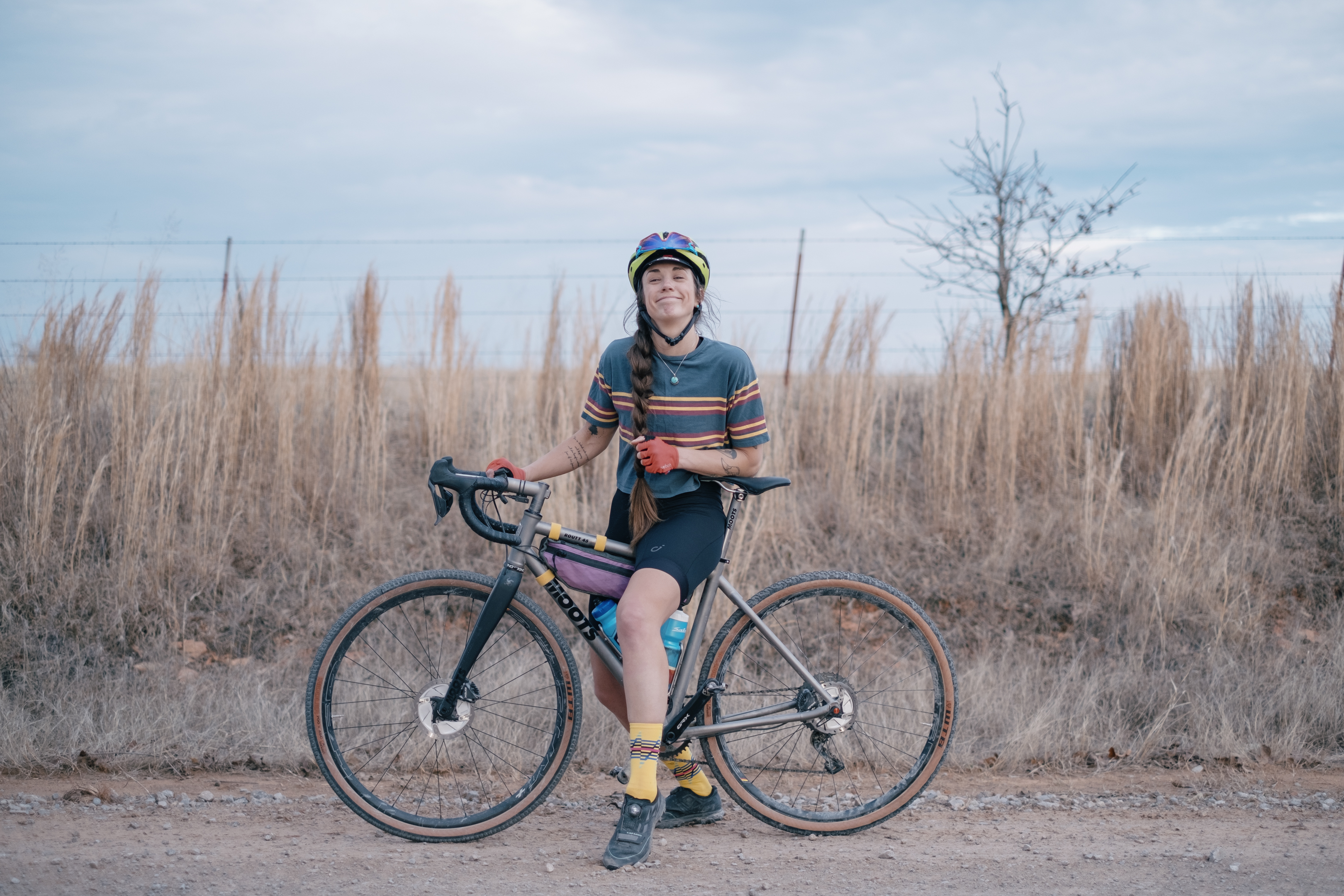 A special thanks to John Montesi for the images and a huge thanks to Blaire for allowing us to post and feature her adventures.
Thanks for the support!