It has been an amazing summer with lots of riding and time with family.  And if this virus has given us anything, it's the appreciation for just staying local, enjoying more time outside with family and friends and living life at a more relaxed pace.  Good for us all it seems.  At the same time, we still have that itch to get out and explore, and doing so within close proximity to home creates all kinds of options.  With summer coming to a close and the winter not far away here in the mountains, the window was closing to knock out an epic ride just down the road in Moab, Utah – the White Rim trail, a remote 100 mile dirt tour through Canyonlands National Park.  
Ken Benesh, SBT GRVL Co-Founder, and a friend of Moots, joined us for the adventure and we set out on October 9 for a drive to Moab, arriving just in time for a nice meal and then it was straight to the hotel to prep for the day ahead.  This trail is known for being rugged and remote and planning is crucial.  With absolutely no services along the route, exposure to the desert sun the entire day and uncertainty as to any nearby stream, you've got to be prepared.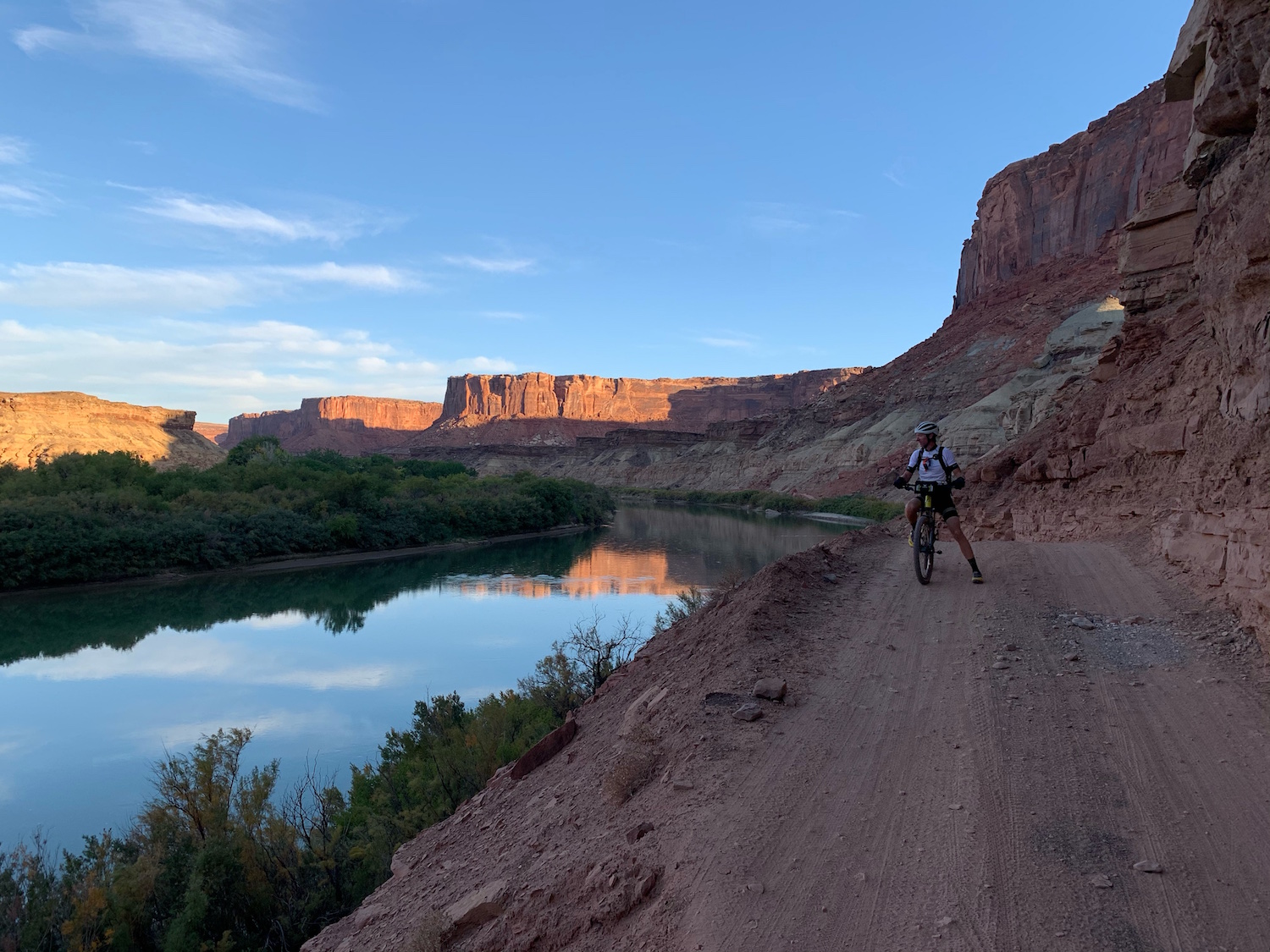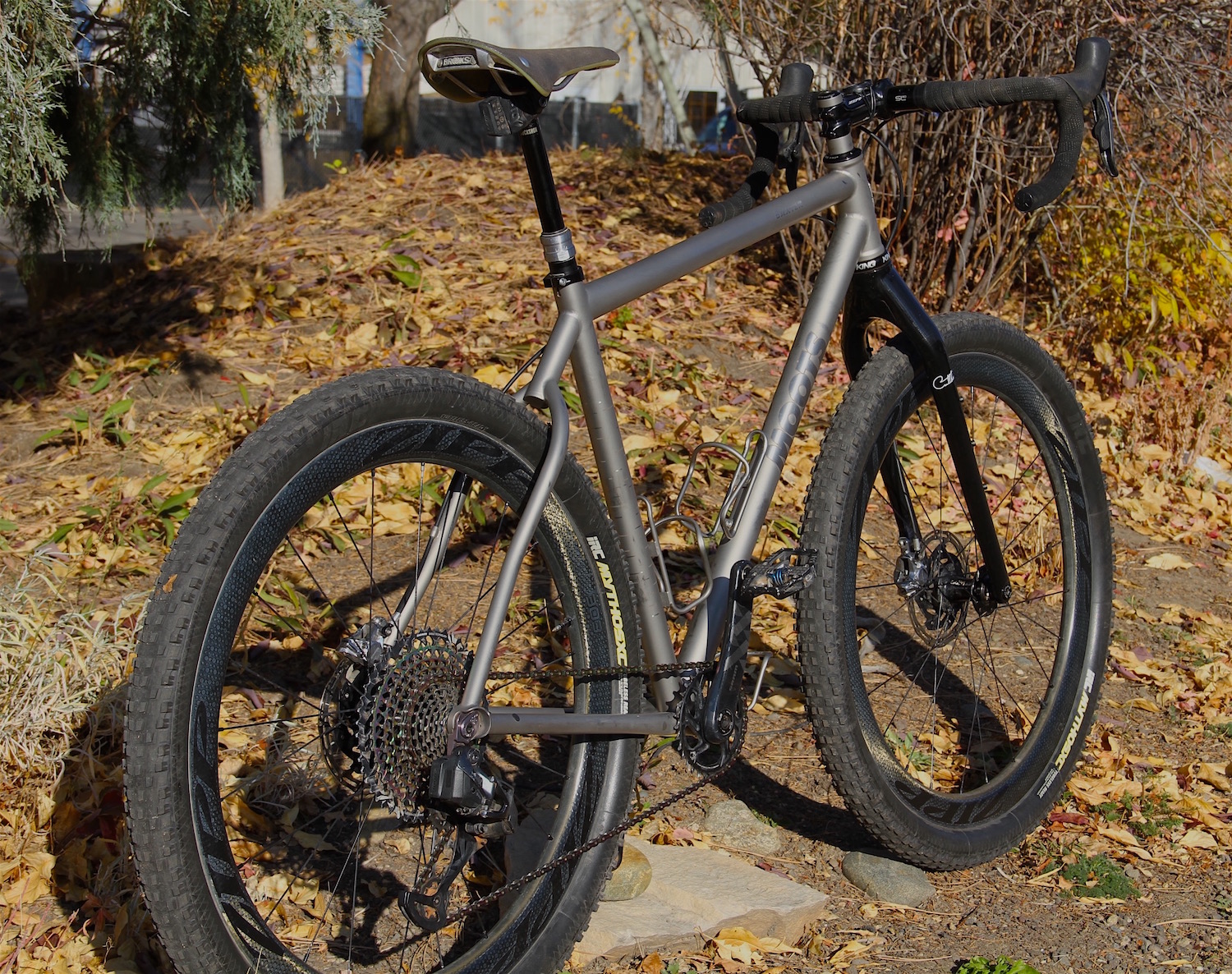 The BAXTER decked out with 2.1 rubber was tool for the job.
Determining which bike to ride is another element to consider as well and mountain bikes are the most common choice.  However, this seemed like the perfect ride for the BAXTER, a unique bike that is sometimes overlooked, yet it is one of the favorites of a few of us at Moots.  This drop bar mountain bike is quite capable, handling tires up to 2.25" and equipped with SRAM AXS and a rigid carbon Salsa Cutthroat fork.  
We began the ride on a beautiful Saturday at 6:30AM and chose to ride counter clockwise.  From our parking area, this took us down a gentle grade gravel road for about 12 miles until we neared the edge of the White Rim, which is just amazing to see as you roll up to it coming from just a seemingly flat desert landscape.  You immediately then descend a steep switchback road right down into the Canyon floor where you near the Green River.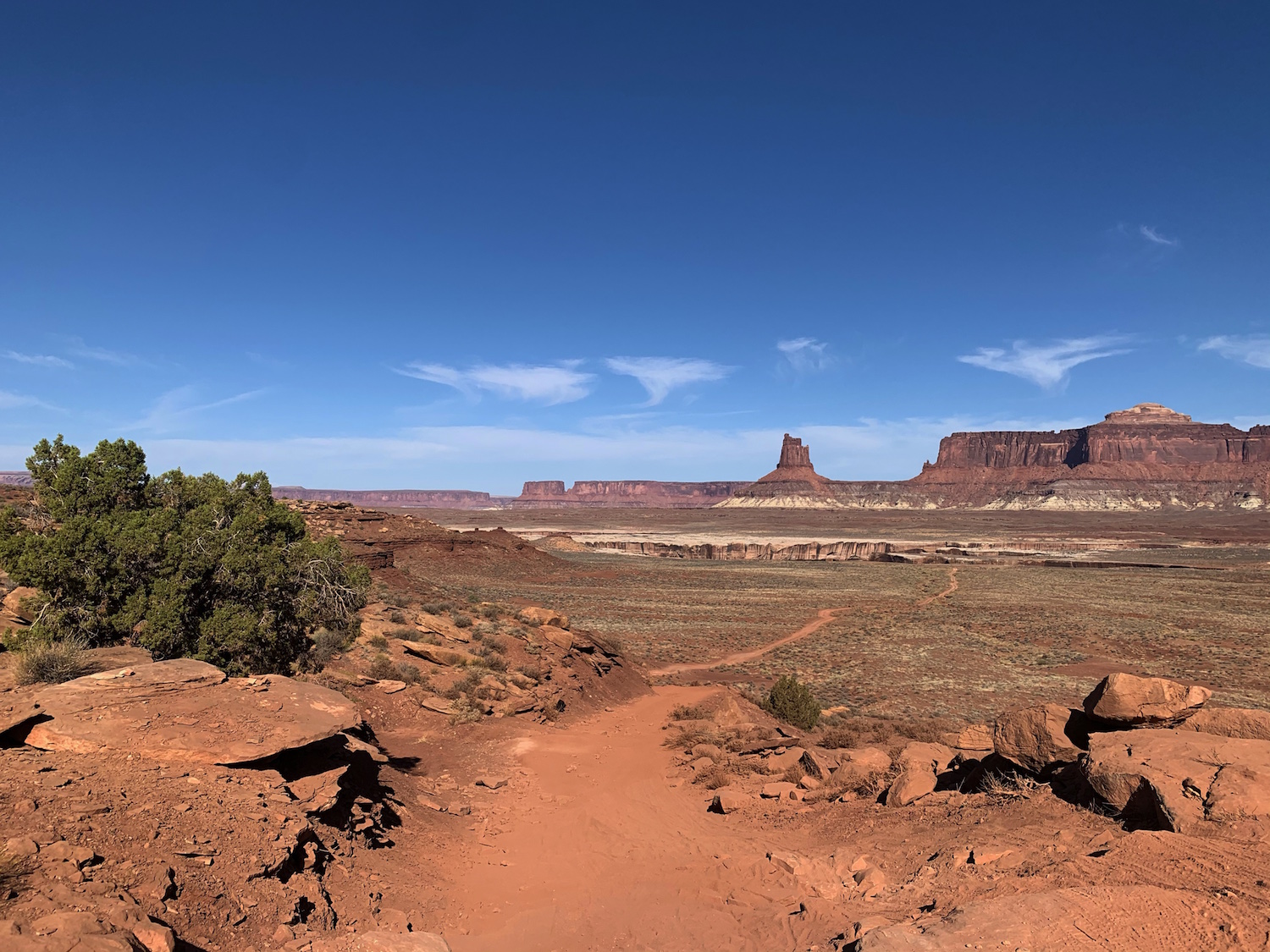 The rest of this ride is through this incredible desert landscape snaking by the river, up and over cliffs, around tight bends and affords views that just seem other worldly.  You're afforded all kinds of perspectives on the ride through this amazing landscape as you literally are in the canyon floor at times, along the canyon rim and the ride takes you on some wicked steep climbs up and down through the Canyon until we finally began the climb out via Schaeffer Trail, a brutal (after 85 miles in this desert, a speed bump was brutal) 3 mile slog gaining 1,300 feet that takes you back out to the pavement with the car only a few short miles away.  
In total, the ride was 100 miles with 7,300 feet of climbing and the dominant bikes we saw on the route were full suspension mountain bikes.  We did spy a few others on rigid drop bar bikes, who all wanted to say hello and share their excitement at seeing another drop bar friend.  In the end though, the Baxter was perfect for this ride and the mountain bike gearing along with the dropper post for those steep and sandy descents were critical.  Given how sandy and rocky the trail was, wider tires than gravel bikes can accommodate was critical as well.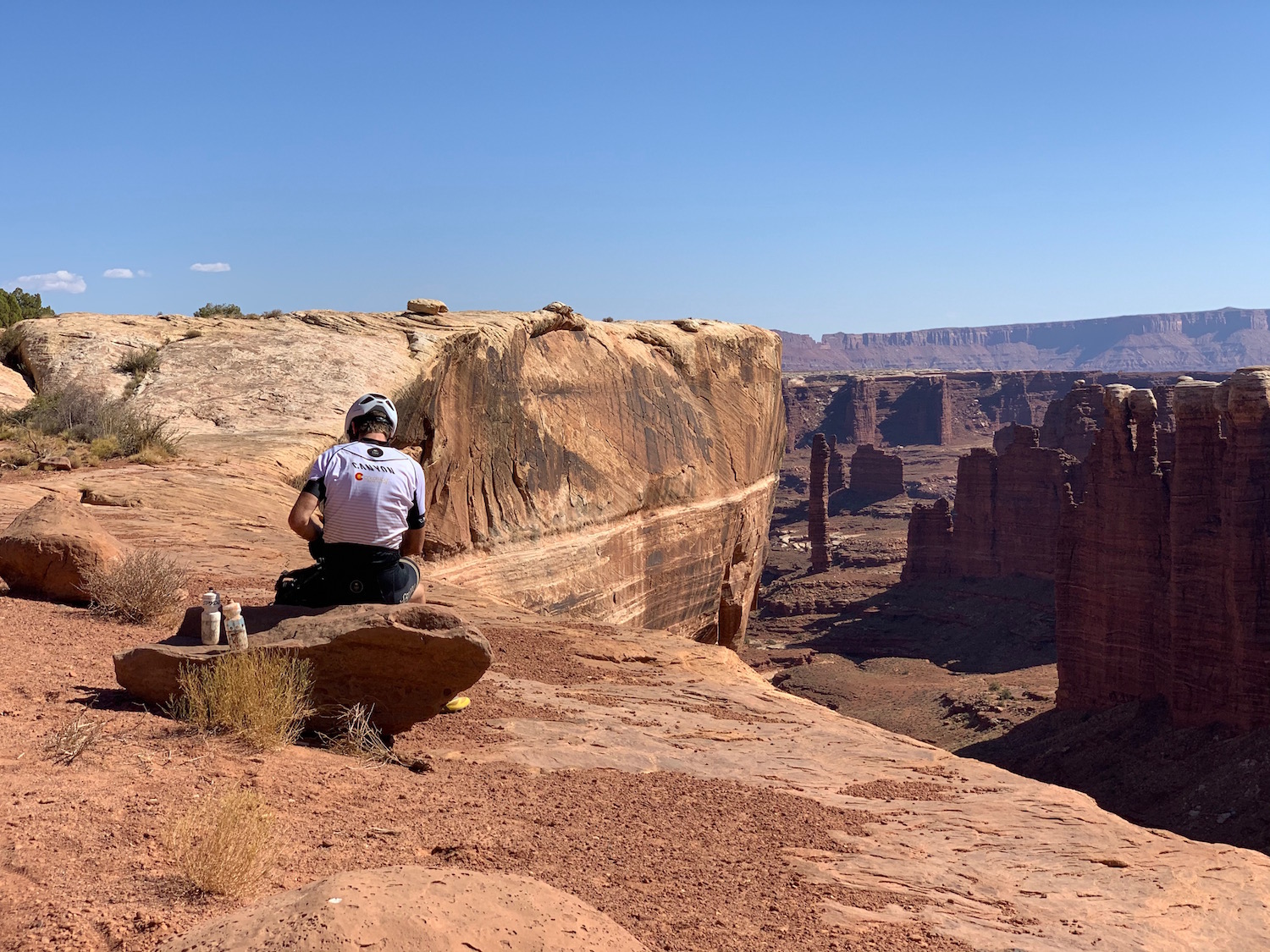 Big views and the warm sun on your shoulders is what the White Rim is all about.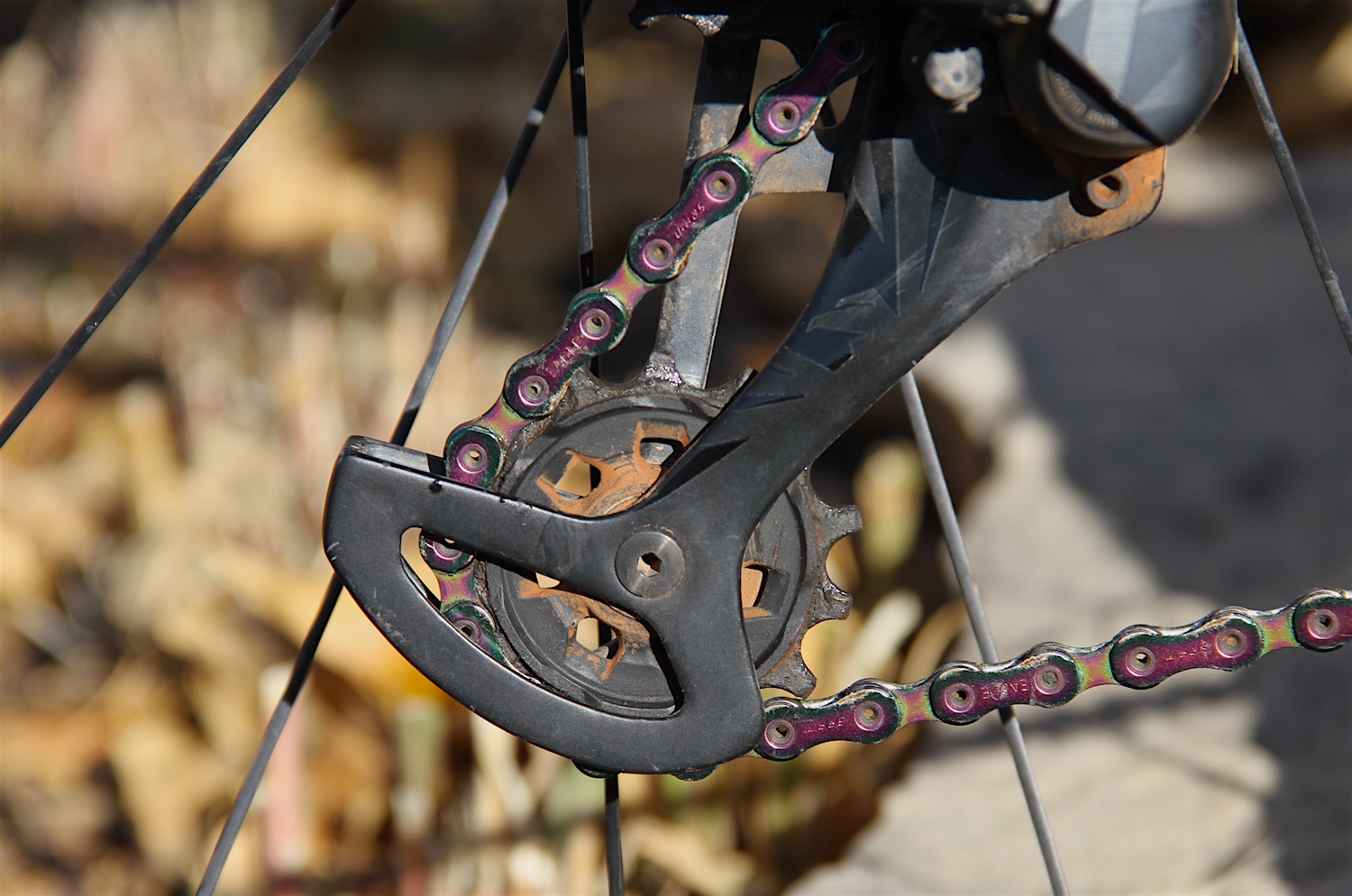 Left overs of a solid day on the bike.  Even after a cleaning, the red dirt and sands of the Moab desert will stick with you for some time.