Back in the "before times", when close gatherings were a thing and we blissfully lived in a non-COVID-aware world, we met Olivia Dillion on a two-day mixed ride to Sea Otter. Our dealer/partner Studio Velo and Moots had been talking about a way to get to the event from their shop in Mill Valley, California. Well, leave it up to the master of route lay out Chris Reed (of Studio Velo) to devise a route that would have us stay away from the main coastal road to Monterey and take the path much, much less traveled. Two back-to-back 100 mile + days each with 10K feet of climbing got the job done. On that trip we loaned out a few bikes and soon into the first day of riding Olivia was hooked on the prowess of the Routt RSL. We fell in love with Velocio clothing (Olivia is sales director there) and we believe Olivia did the same for our bike.
Flash forward to 2021 and Olivia has had her own Routt RSL for about a year and a half at this point. She's ridden it all over the world and has racked up some beautiful memories, some huge miles, and some great results. Wonder how her bike is set up? Let's have a look:
Frame: 52cm Routt RSL, internal rear brake, Di2 routing (STANLEY FINISH)
Fork: Moots Gravel (full carbon)
Stem: Moots Ti
Post: Moots Cinch Post
Head Set: Chris King I7
Group Set: Shimano GRX (Di2) 1 x 11 (42T front, 11-42 cassette)
Wheels: Astral rims, rolling on White Industries hubs
Tires: Various, WTB at Unbound
As you can see, it's a very straight forward, no-nonsense build. Reliability ranks high for long gravel events and this has proven to be a trusty steed for the job.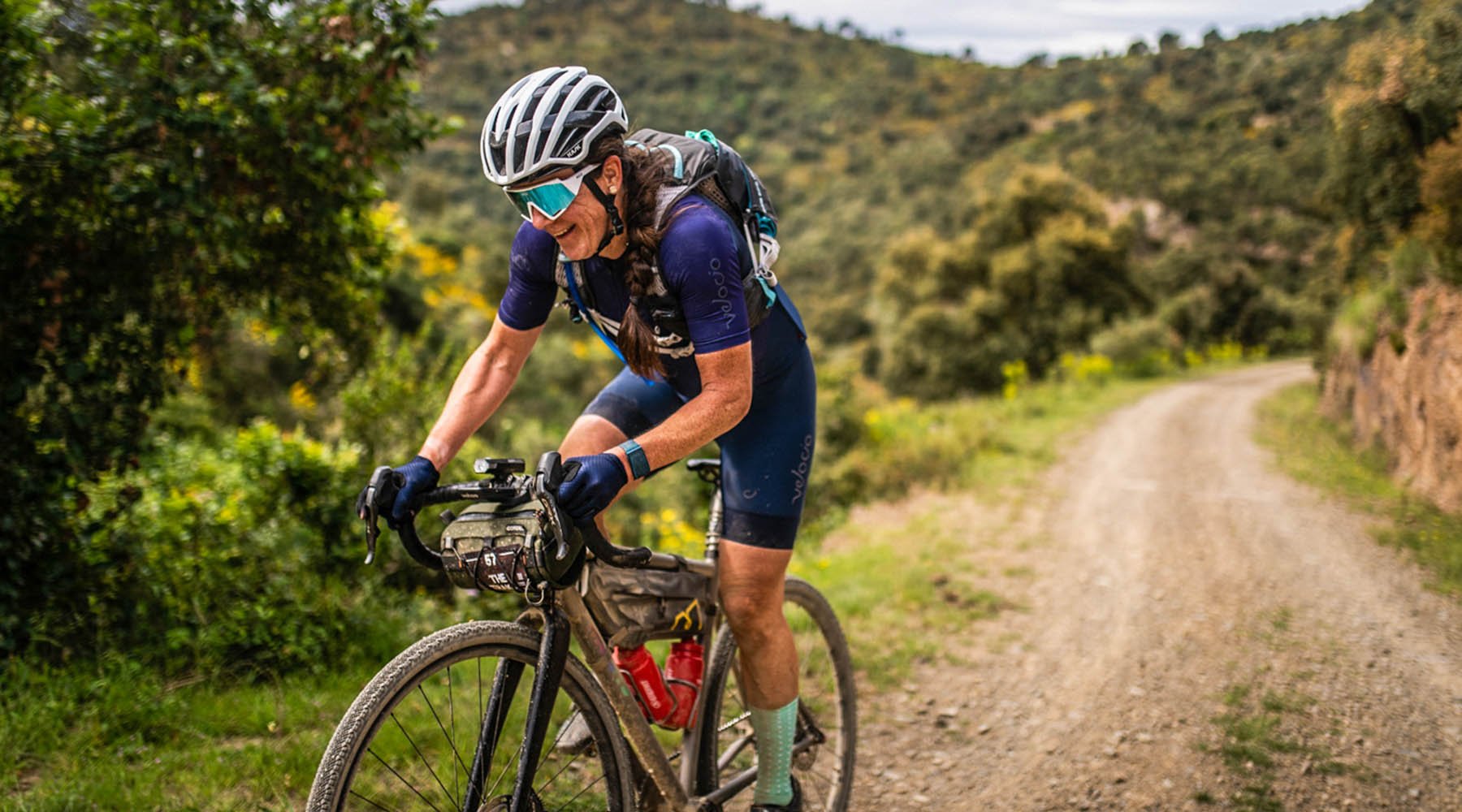 Olivia at THE TRAKA event just 4 weeks ago. 360KM and she took the win! For that type of distance Olivia adds a handlebar bag and half-frame bag for clothing, snacks and repair kits.
Olivia at Unbound. The Moots Stanley finish looking no worse for wear.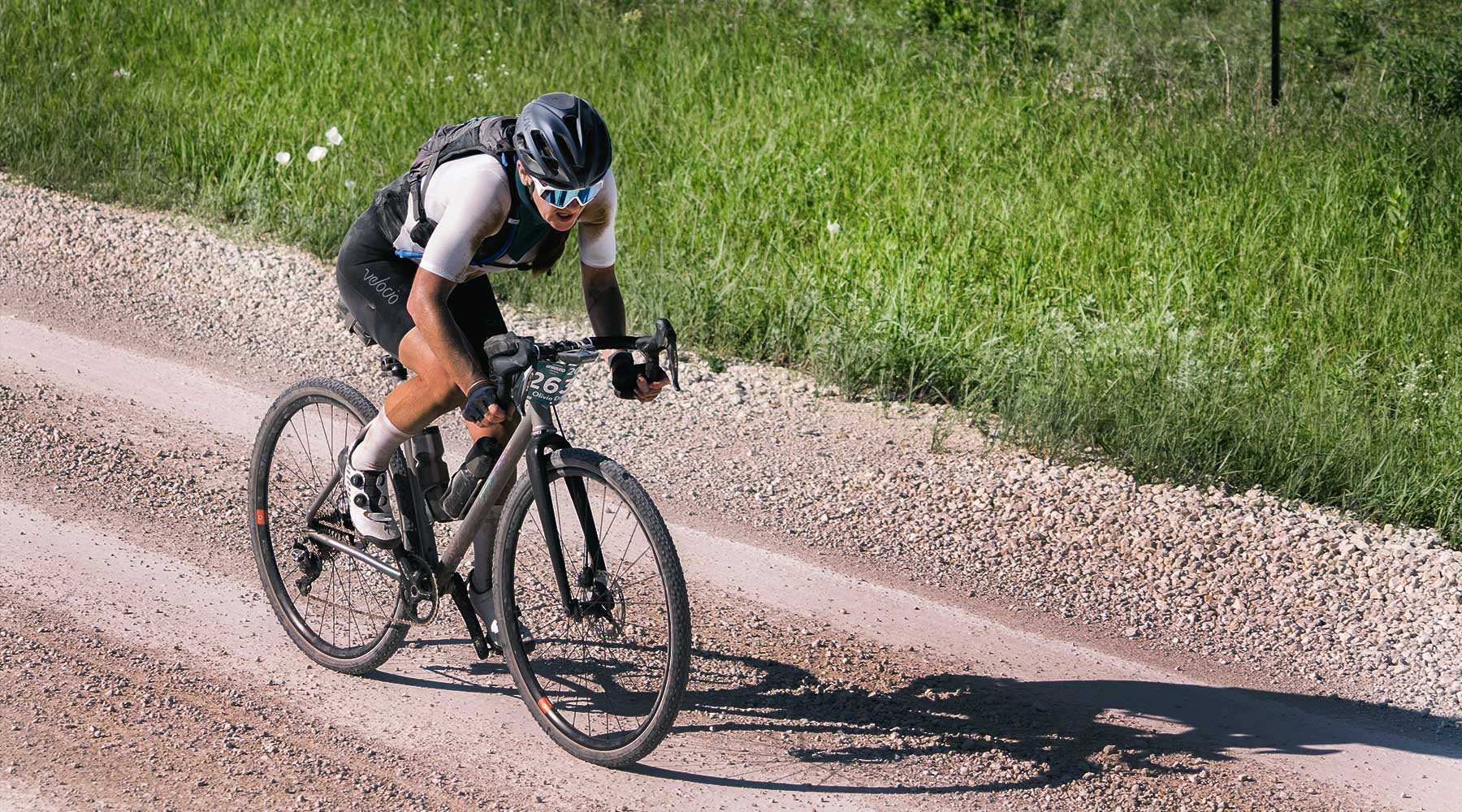 The Flint Hills of Kansas show no mercy. Olivia had a tough go and suffered in the heat and wind, but in the end finished!