MOOTS RANCH RALLY 2023. THE PERFECT DAY? WE THINK YES.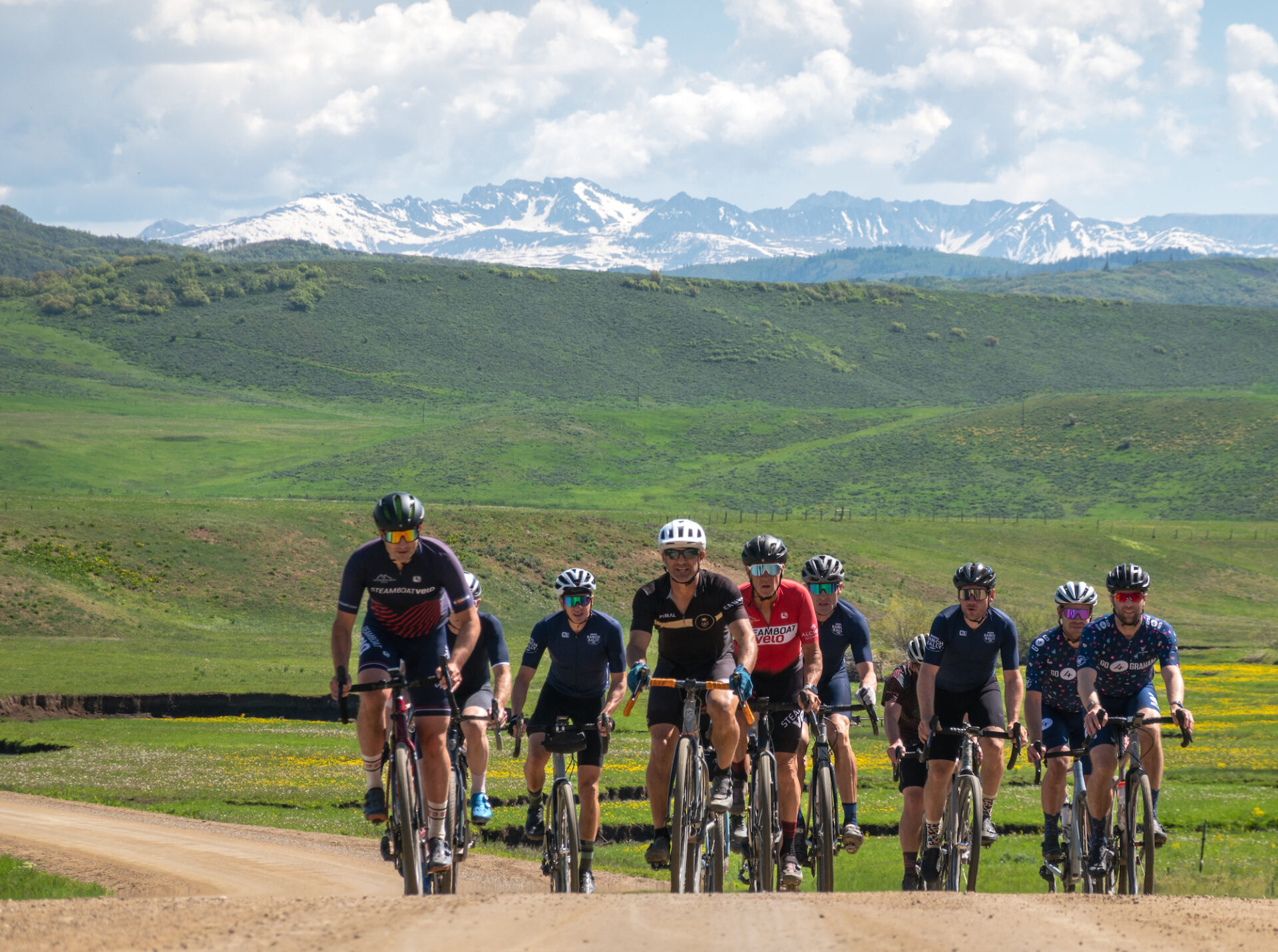 Better look behind you…..the views are everywhere.
We are still reeling from the 8th annual Moots Ranch Rally that was help under picture perfect skies on Saturday June 10th. We missed 2020 & 2021 due to covid, but if the past two years' events have taught us anything, Moots owners, gravel riders alike love to ride and be social. That in a nutshell is what our event is all about. Based right out of our facility on 2545 Copper Ridge, the very place we hand-build each Moots that is ridden around the world. It's "special" to sum up many riders feedback that came to the 2023 event. As we roll away from Moots we are onto the gravel roads of Routt County within a mile or so. This year we hosted the lunch back at Moots instead of the traditional ranch spot. Our local ranchers have had a very busy and stressful spring as our cold winter, a HUGE snow pack, created a massive runoff of melt water that hampered the calving season and wreaked havoc on fence lines and roads alike. It was best to skip the pressures of hosting a few hundred people for the lunch. In the end the lunch back at Moots proved to be very popular and to be honest, it made the logistics of serving so many a bit easier on our staff.
About those wildflowers!
Let's get to the riding action!
The morning greeted us at Moots HQ with temps in the low 40's, clear skies and as we opened the front door to do set up at 5:45am, we were treated to a bugling Elk on the hill just above our shop. It was a good omen as the Elk or Wapiti as they were called by the native Ute Indians is a noble beast that has roamed these mountains for 8,000 to 10,000 years. The sun rise was spectacular and as 7:30am approached riders rolled into the parking lot for coffee and locally made pastries. The Ranch Rally is a no-pressure non-timed, no-number plate type of ride. Our take is…go fast if you want, there will be that group, go at your pace and be social, there are many of those groups. Riders can choose from the short course (known as the Wrangler) at 52 miles and 3K feet of climbing or jump onto the long course of The Full Bull at 72 miles long and 4,500 feet of climbing. We are easy and riders can pick their course preference as they ride and either feel great or not. Don't be fooled, each course has its challenges along the way.
A small pack of friends all ready to set out on their Moots.
The weather was next to perfect other than a few gusty head winds and late building storm clouds that never really materialized, but otherwise a 70 degree mountain town day.  Riders were treated to dialed aid stations (2 on course) and a special secret "Oasis" that we called Aid Station 2.1 which held ice cold mini-Cokes, waters and a hand full of "adult beverages" to keep the long course riders fueled and happy.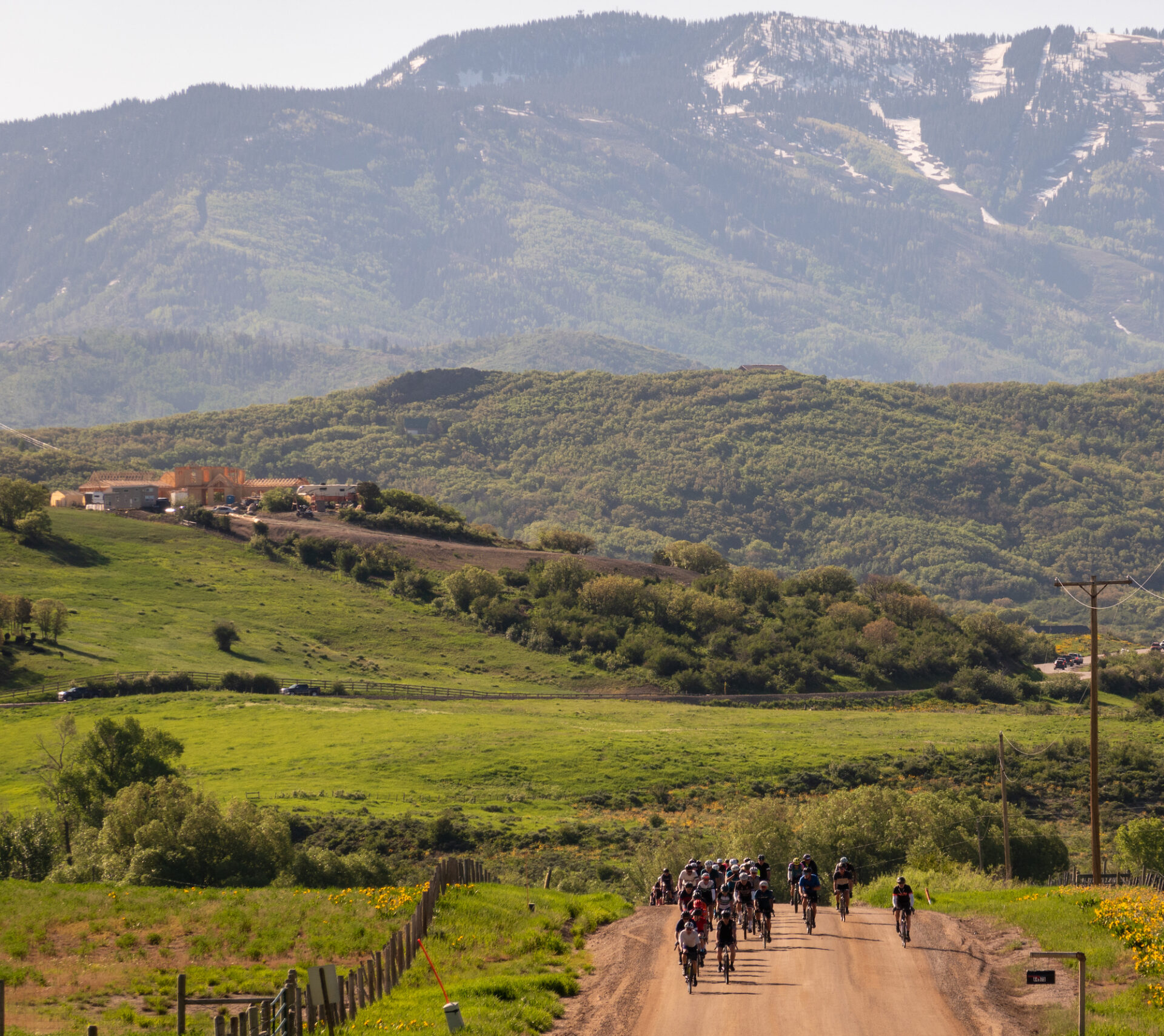 The course conditions were a mixed bag of very smooth "Gucci Gravel" to rougher sections due to our massive amount of snow runoff. The wildflowers were a main attraction as they filled the Ireland green rolling hills with yellows, purples and reds.
As riders rolled into lunch right at Moots the smiles were many and high fives contagious. There really is no place like home.
Happy rider on her Routt RSL!
Lunch ends at Ranch Rally and we shift gears to prepare for the Moots Evening Social. The social is just that…social. Stories swapped, new friends made and old friends reunited over beers and a selection of area food trucks for grub. This year we had Mountain Berry Bowl, El Charro Mexican and wood fired pizza from Franciosi Brothers Pizza. The Moots building offers amazing shade as the evening rolls on and riders relax and enjoy the evening. During the social we provide factory tours in which you can see how we build our bikes. Moots staff is on hand to offer insight to their respective areas of expertise. A meet the people behind the bikes that you could only get at Ranch Rally.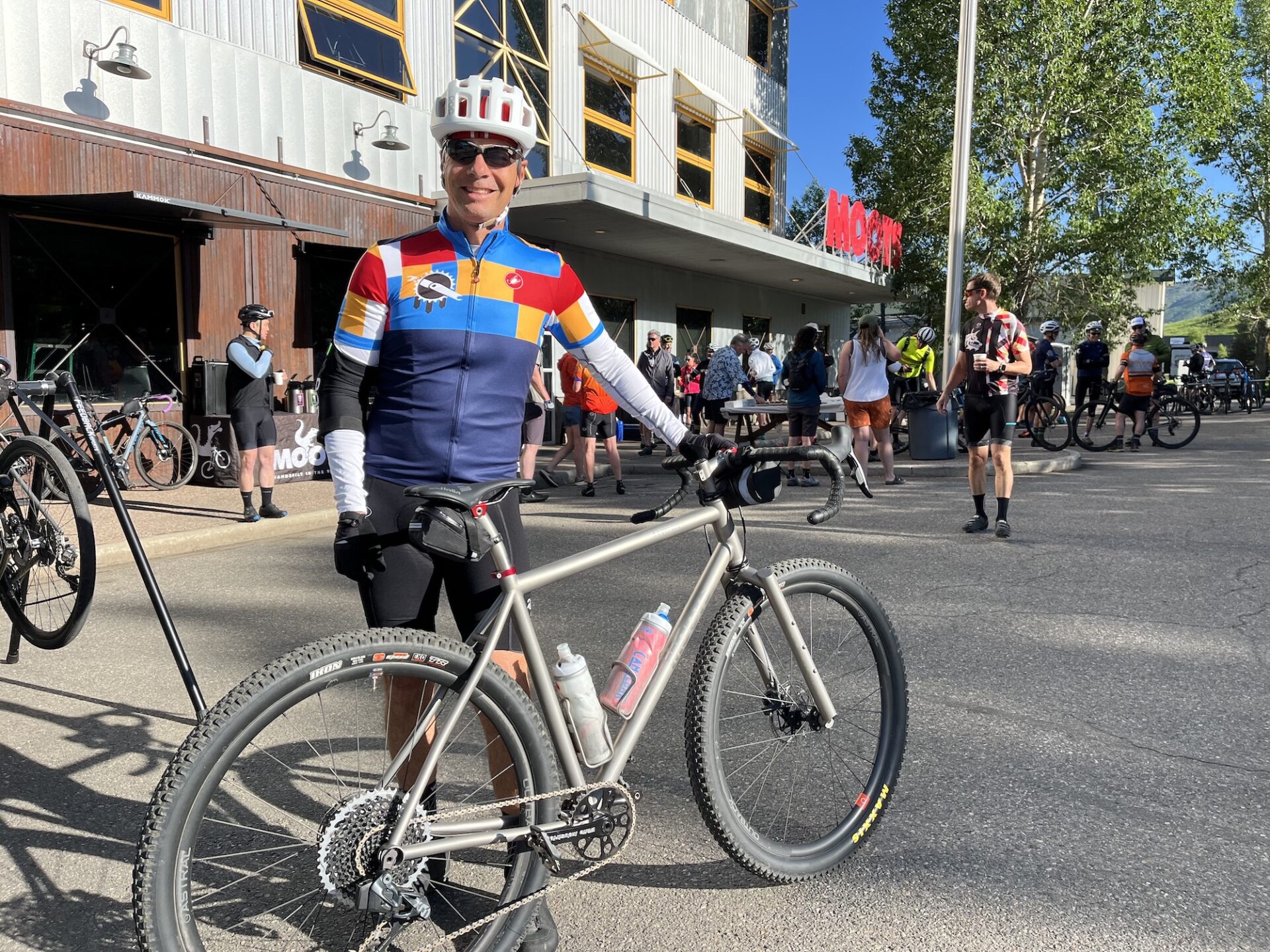 A Routt ESC all the way from Oklahoma!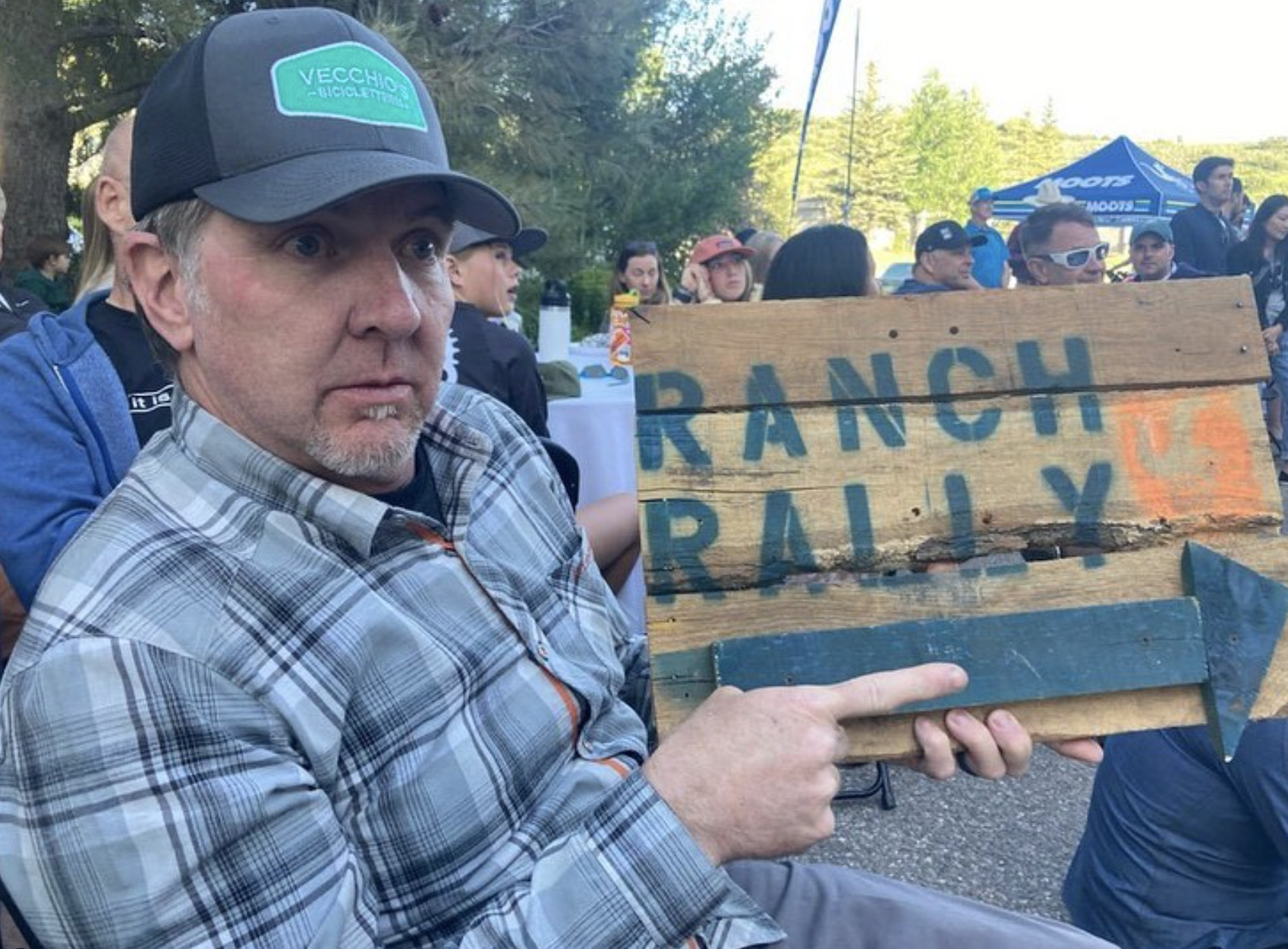 The Vecchio's crew always represents!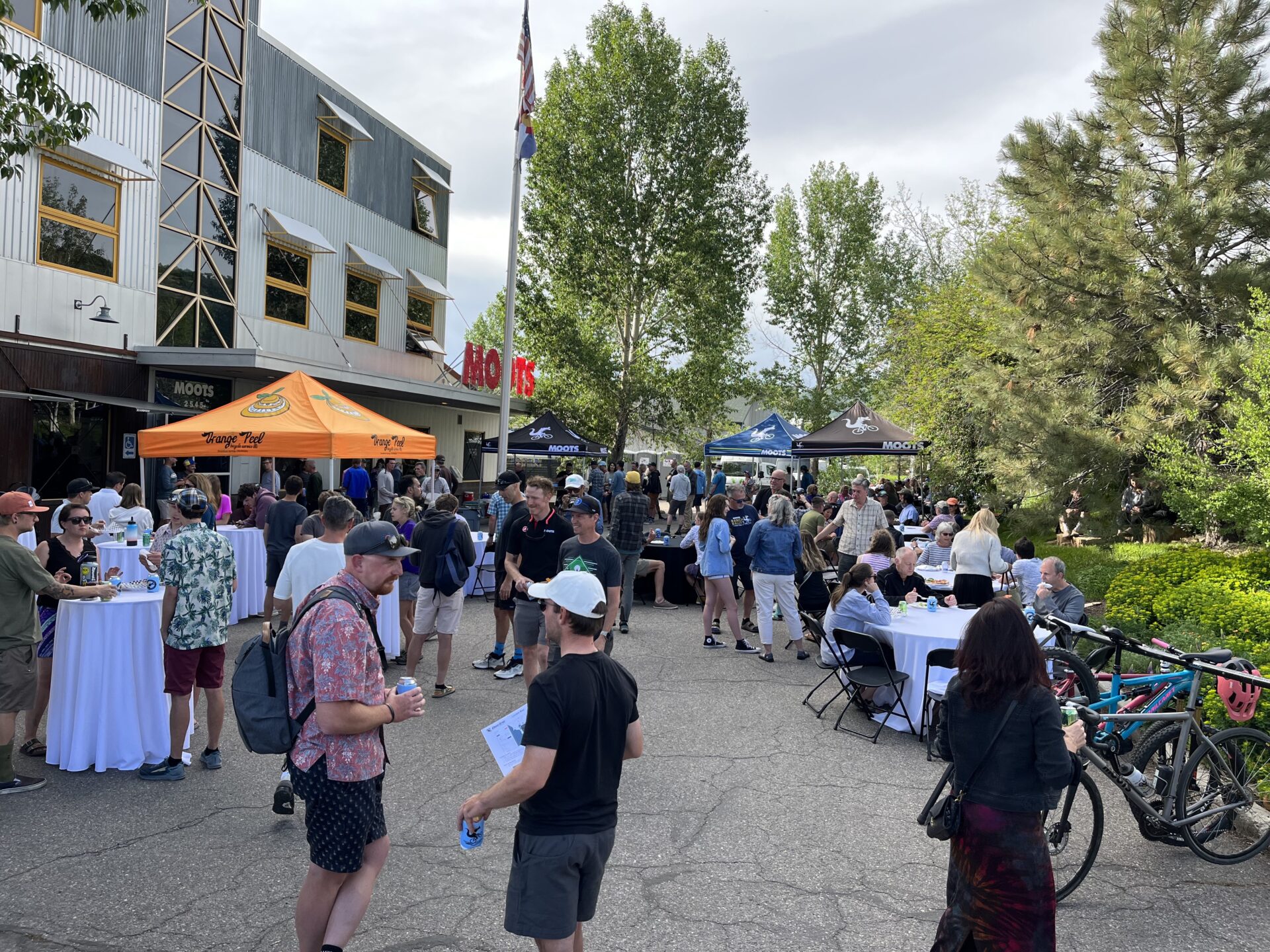 The Moots Ranch Rally Evening Social gets underway!
Later in the social we hold a raffle. Ours is short and sweet versus the other ones that can drag on forever. We honor a few special guests with the "Super Moots Supporter Award" that is based on friendships, community and their love of the brand. This years awards went to Joan Donham of Steamboat and Jim Potter, owner and proprietor of Vecchio's Bicicletteria based in Boulder Colorado. They each walked away with a handmade Ranch Rally course sign for their garage.
Stoke way high! Routt 45 ready for the day.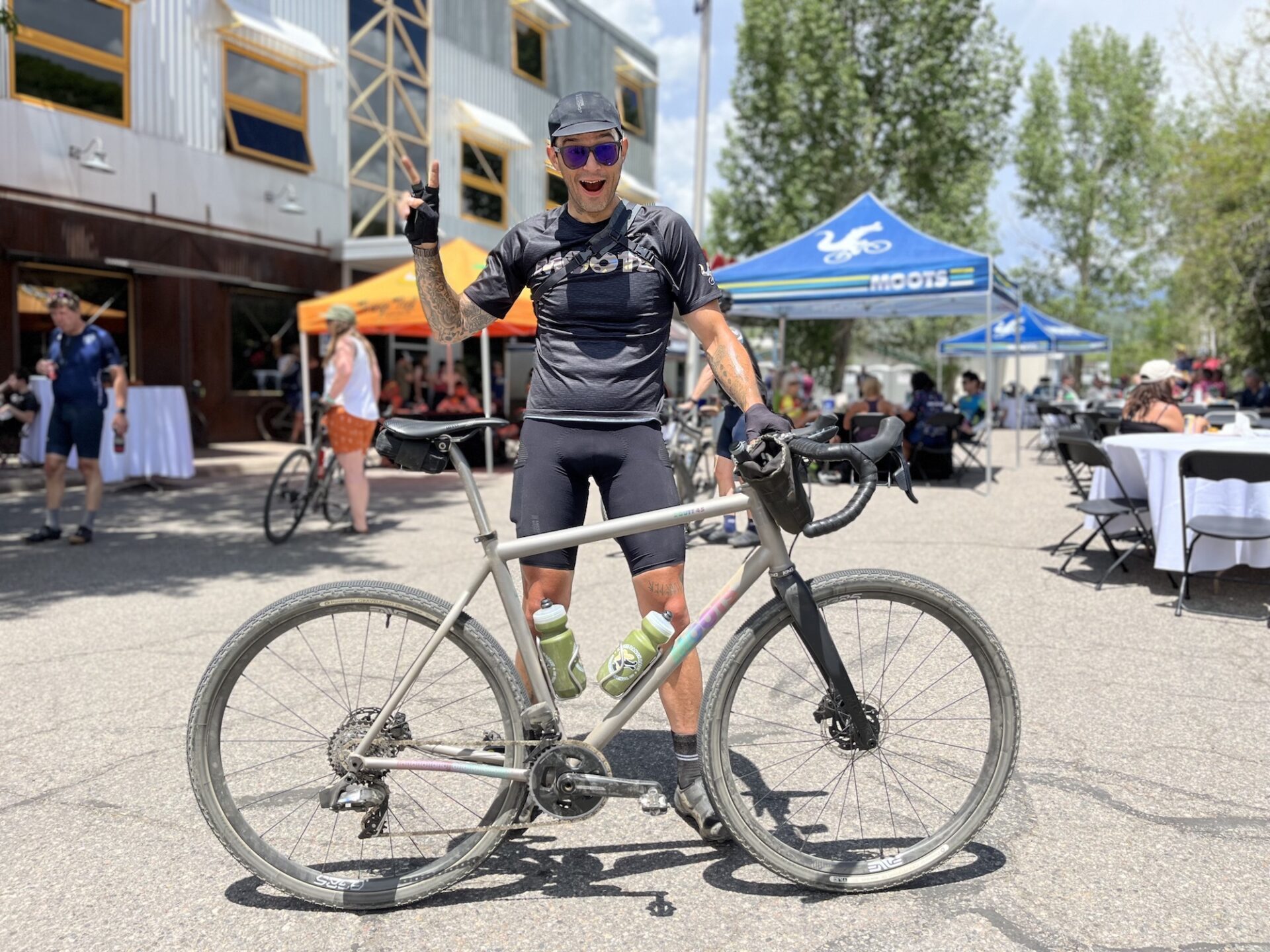 Special guest star @souphorse (Billy Sinkford) and a beautiful Routt 45 lightly dusted!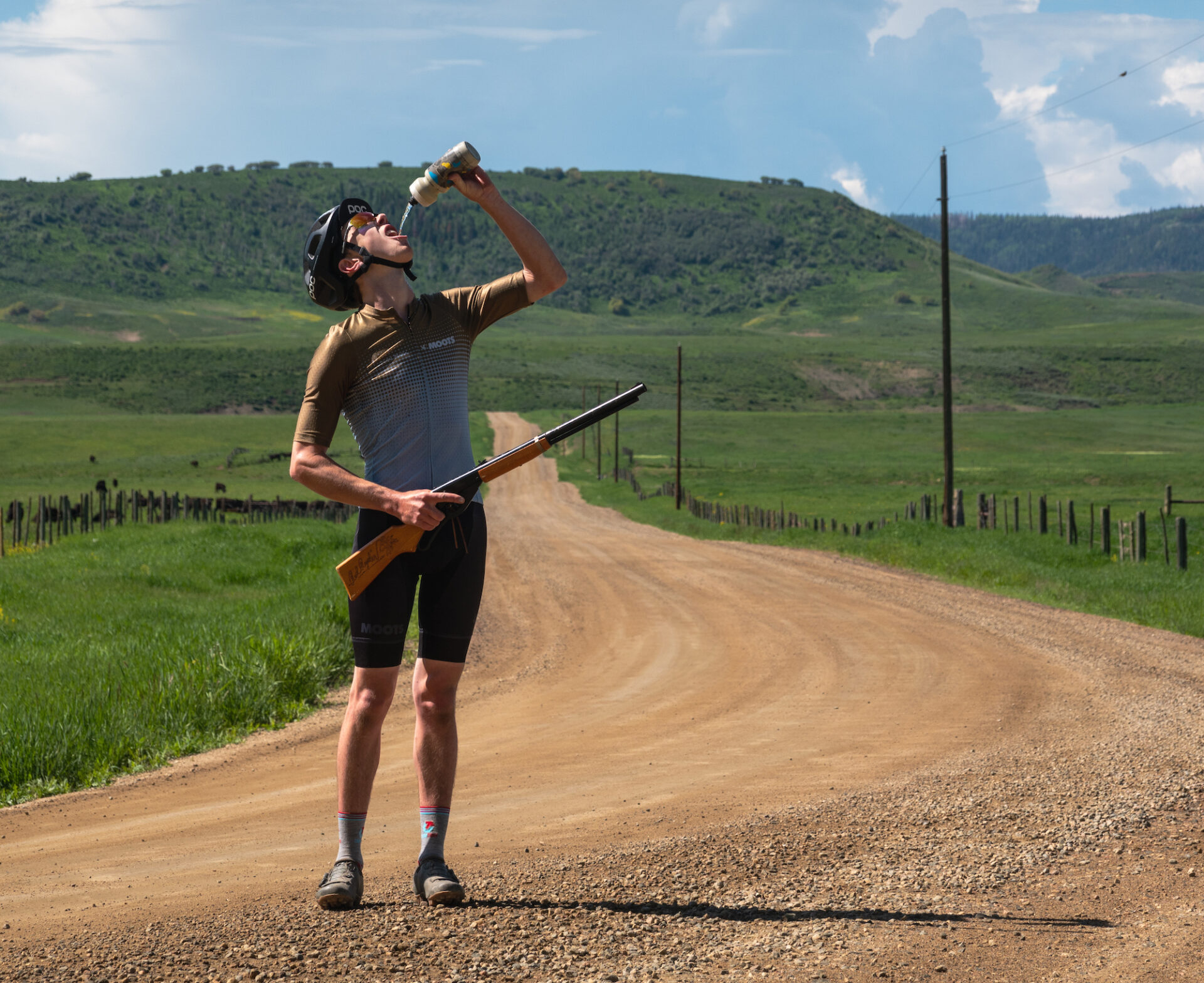 Bikes and bb guns….
Lastly we draw names for a Routt 45 gravel frame. During Ranch Rally we don't have many rules, but the one we stick by every year is that you MUST BE PRESENT to win. We don't do any of this "we'll call you or email you for your winnings"……You've got to come to the social. Two people found out the hard way this year as they opted to go out to dinner and not attend. …..First name drawn……"Maigread… ……..nothing…..but a friend piped up and said she was at dinner ……next…….Margaret…………nothing…..same friend pipes up again and says she is at dinner with the first drawn!……..next……3rd name……Mark Bittoni! Bingo! Mark came all the way from Los Angeles and will be riding a new Moots Routt 45 soon! Congrats to Mark!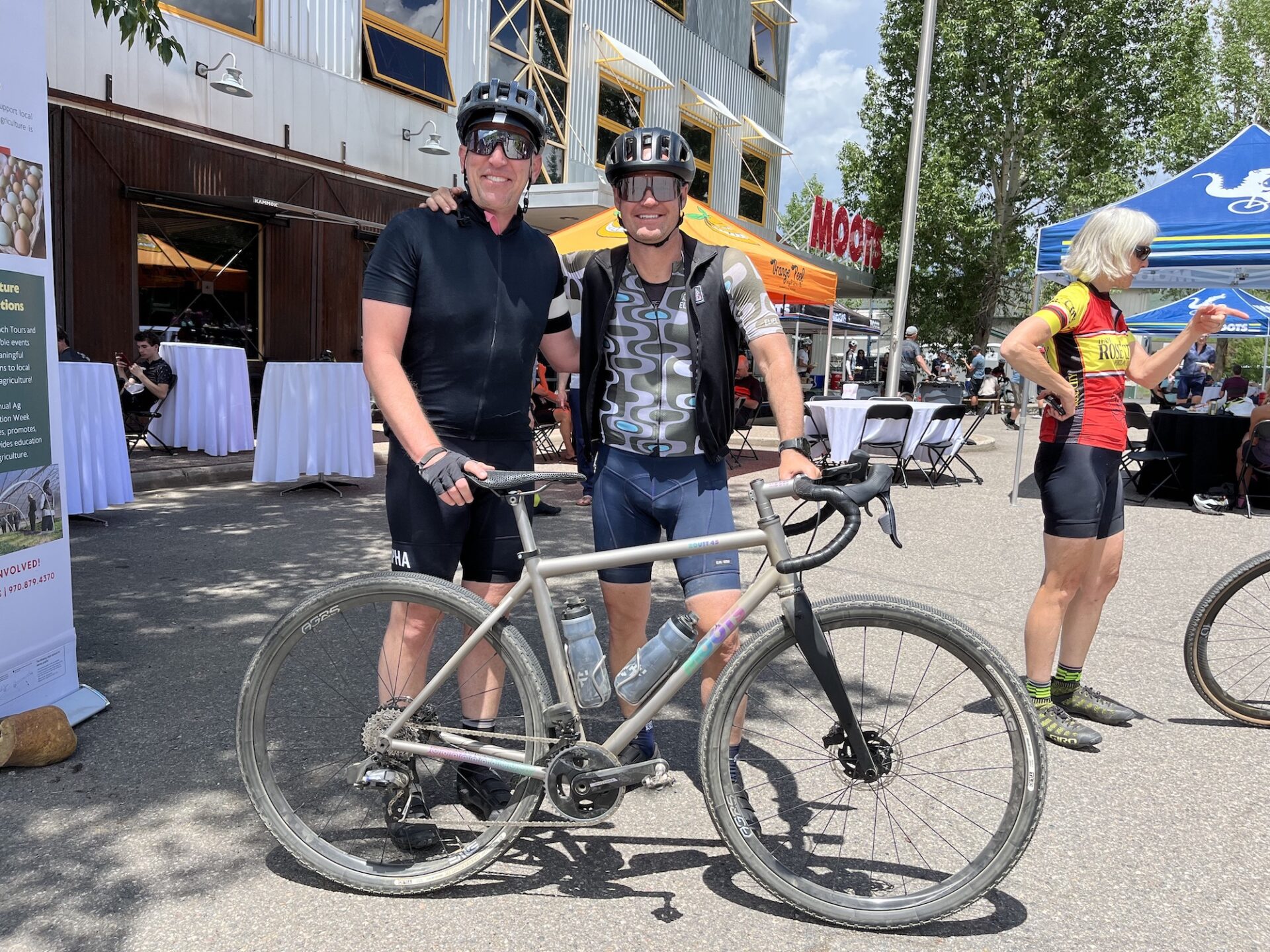 Mark (on the left) was the third name drawn for the Routt 45 frame……he rode one of our demo bikes during the event so Karma? Congrats Mark!
So you see, it pays to follow the rules…even when there is not many of them. I'm sure they won't make the same mistake twice!
We can't thank all of the riders that came to the Moots Ranch Rally 2023. You helped us raise money for some great organizations and we will be making that donation in the name of all Ranch Rally riders soon.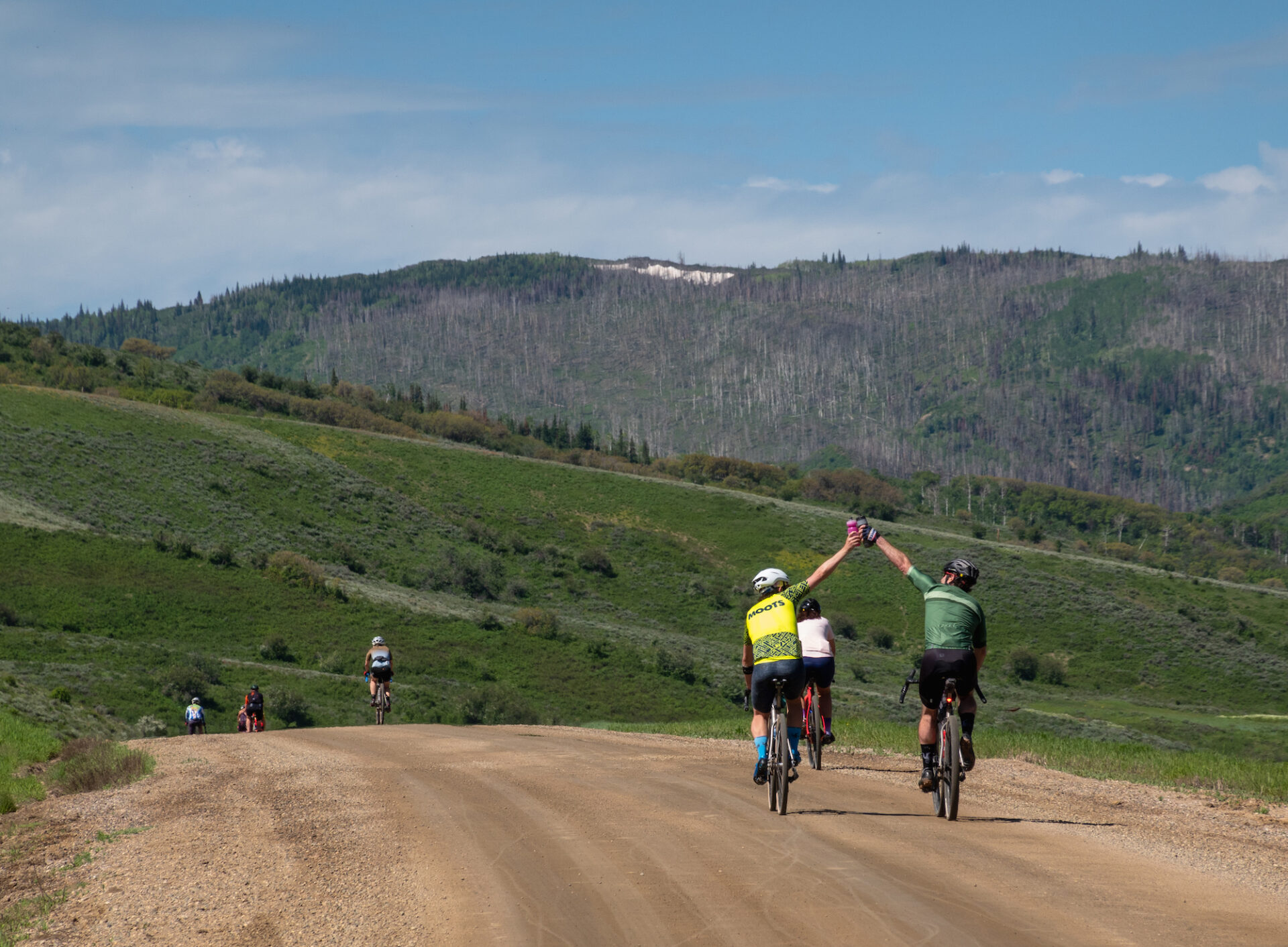 Hope to see you here for Ranch Rally 2024!