WOMBLE
The WOMBLE launched in April amidst what can only be the strangest of times we've seen in modern day; a deadly virus, full lockdown and working from home.  All new territory for all of us right? Well, since then things haven't gotten back to "normal" but we have pushed forward and have learned how we will function and manufacture while living in a COVID world.  A massive bright side to all of this is that we are making bikes, keeping our crew healthy and getting out on small "bubble" group rides adhering to social distancing all the while of course.
Our lead-CNC machine specialist has built out his own WOMBLE for 2020.  Eric Hindes is fast approaching 20 years at Moots and to say he's seen a few things would be an understatement. As our own internal conversations of our "bicycle quiver flow chart" are nonstop for each of us, adding and subtracting to the fleet is in constant flux.  Eric moves onto the WOMBLE from his FARWELL and finds himself loving the ride. Don't mind the soiled look, we like 'em like that.   Here's how Eric built up his own personal rig: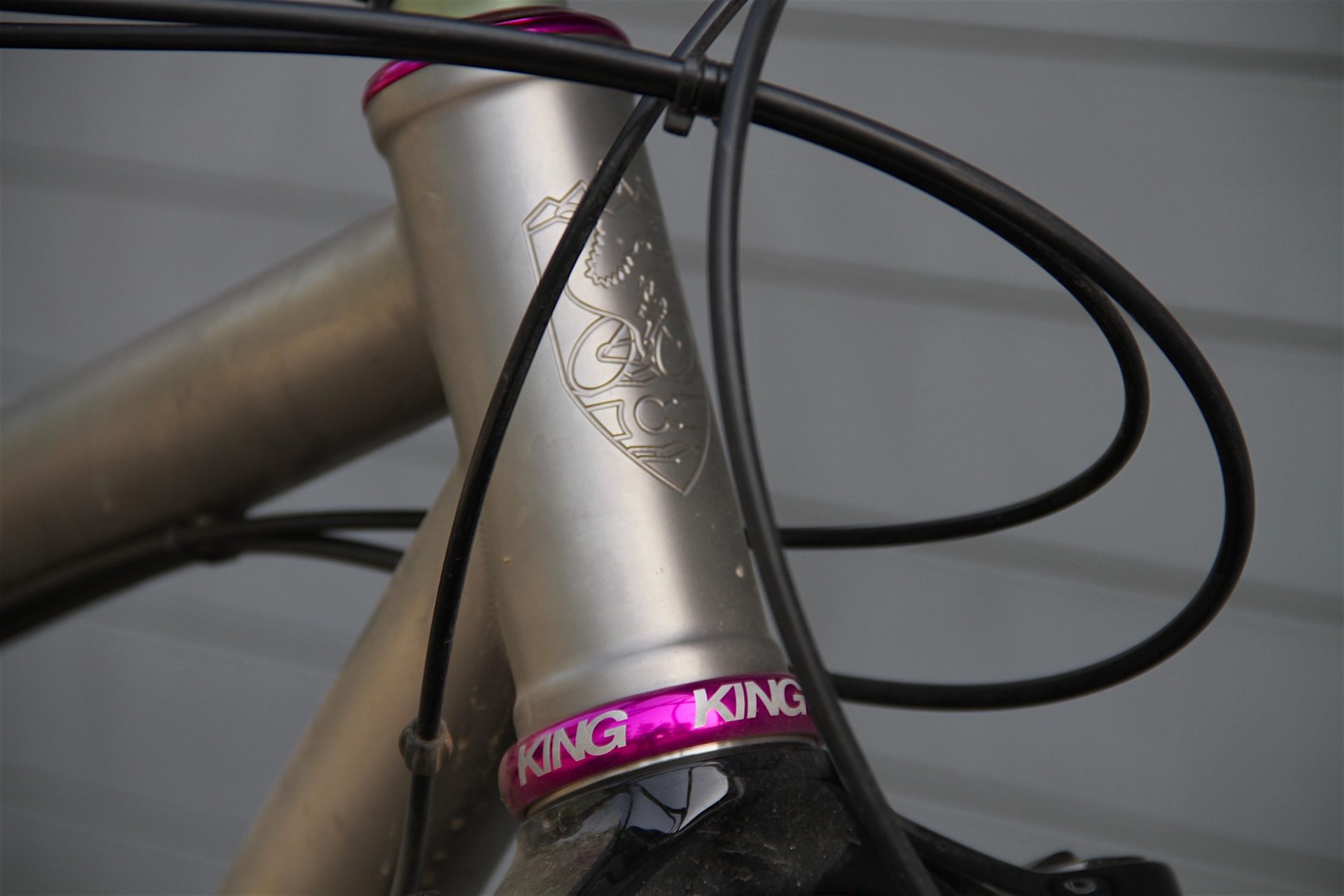 Eric went with our engraved head tube option as this is his direct handy work on the CNC front.  Head tube made by Eric, engraving made by Eric, for his own bike.
With the Womble representing a modern day move for Moots to slacker head angles and longer front center, a stubby stem is the call.  Eric rides a size large frame and pairs it with a 30-35mm stem, he used a RaceRace Turbine stem in a 35mm diameter…..and don't forget the the Chis King bling. His WOMBLE is paired to a Rock Shox Pike Ultimate 140mm travel.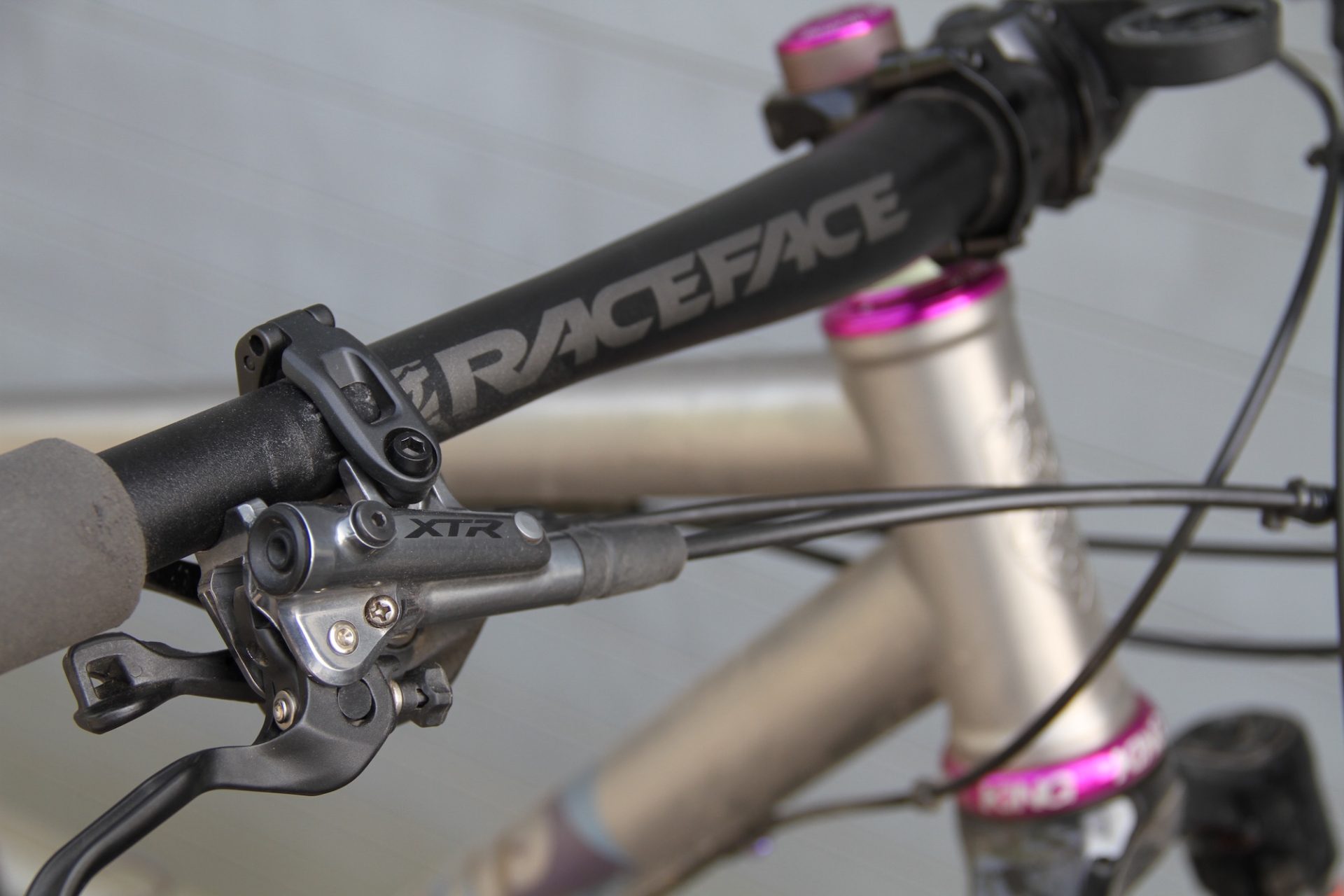 Short stems call for W-I-D-E bars. 800mm RaceFace in a 35mm diameter were Eric's choice.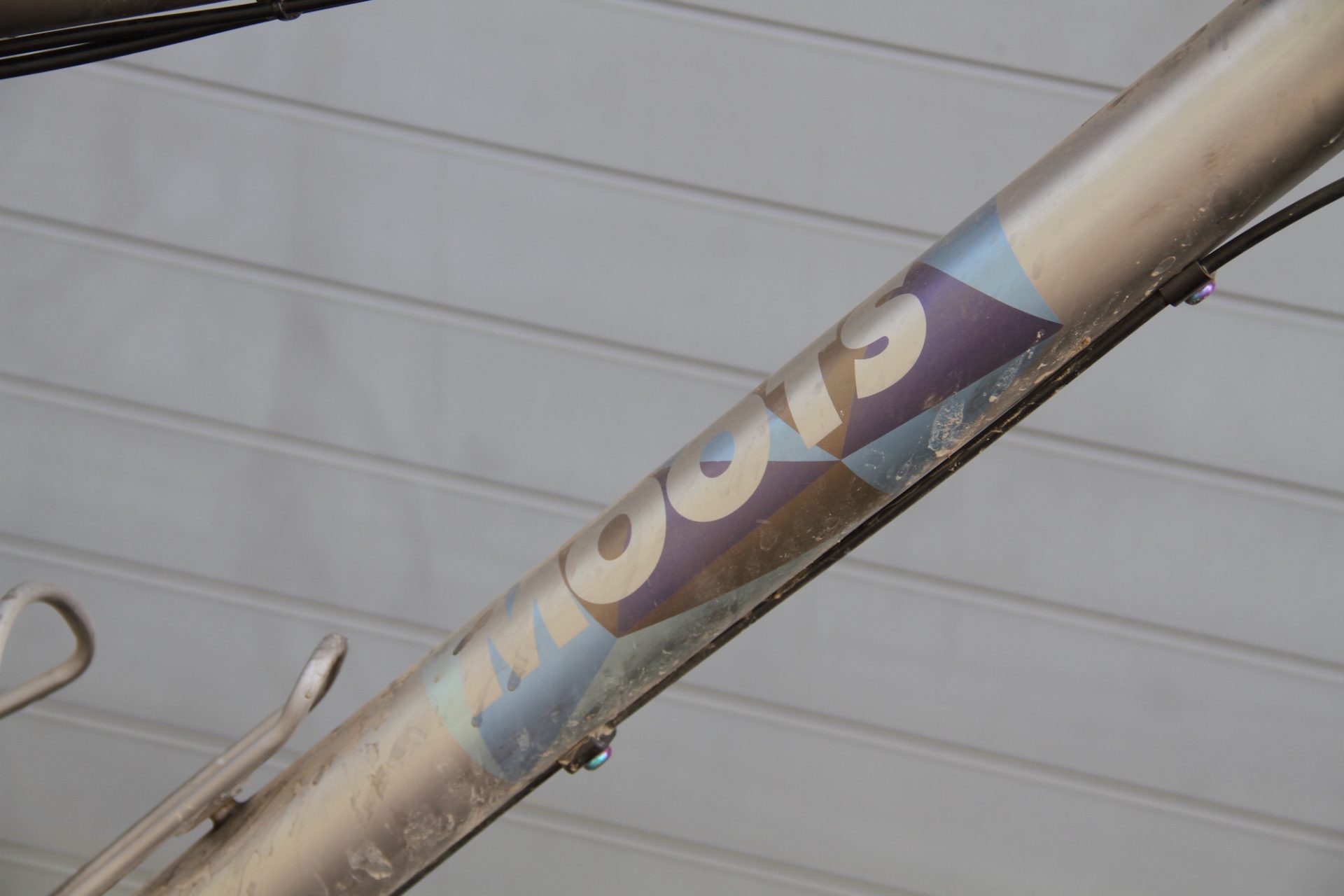 At the same time the WOMBLE was launched we also launched two new finishes.  Eric chose the FACET finish for his new build. Facet – Inspired by the likes of artists Paul Klee and Bridget Riley – as well as video-game design techniques – this pattern is rendered with bead-blasted anodizing. The colors are easy on the eyes, the branding is tasteful, and this has quickly become a factory favorite.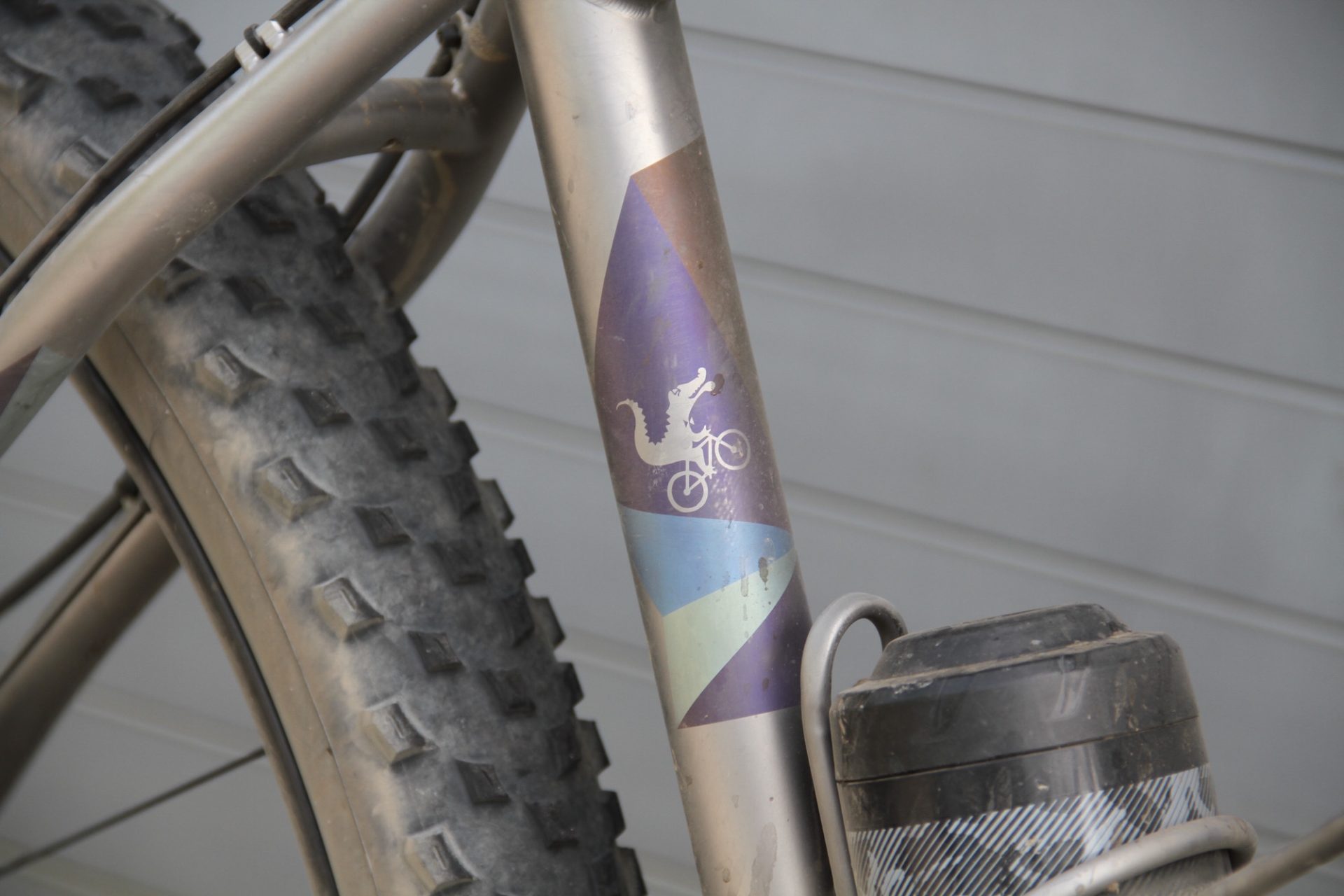 Seat tube detail with Mr. Moots manualing down a slope.
Small graphic details on the seat stays.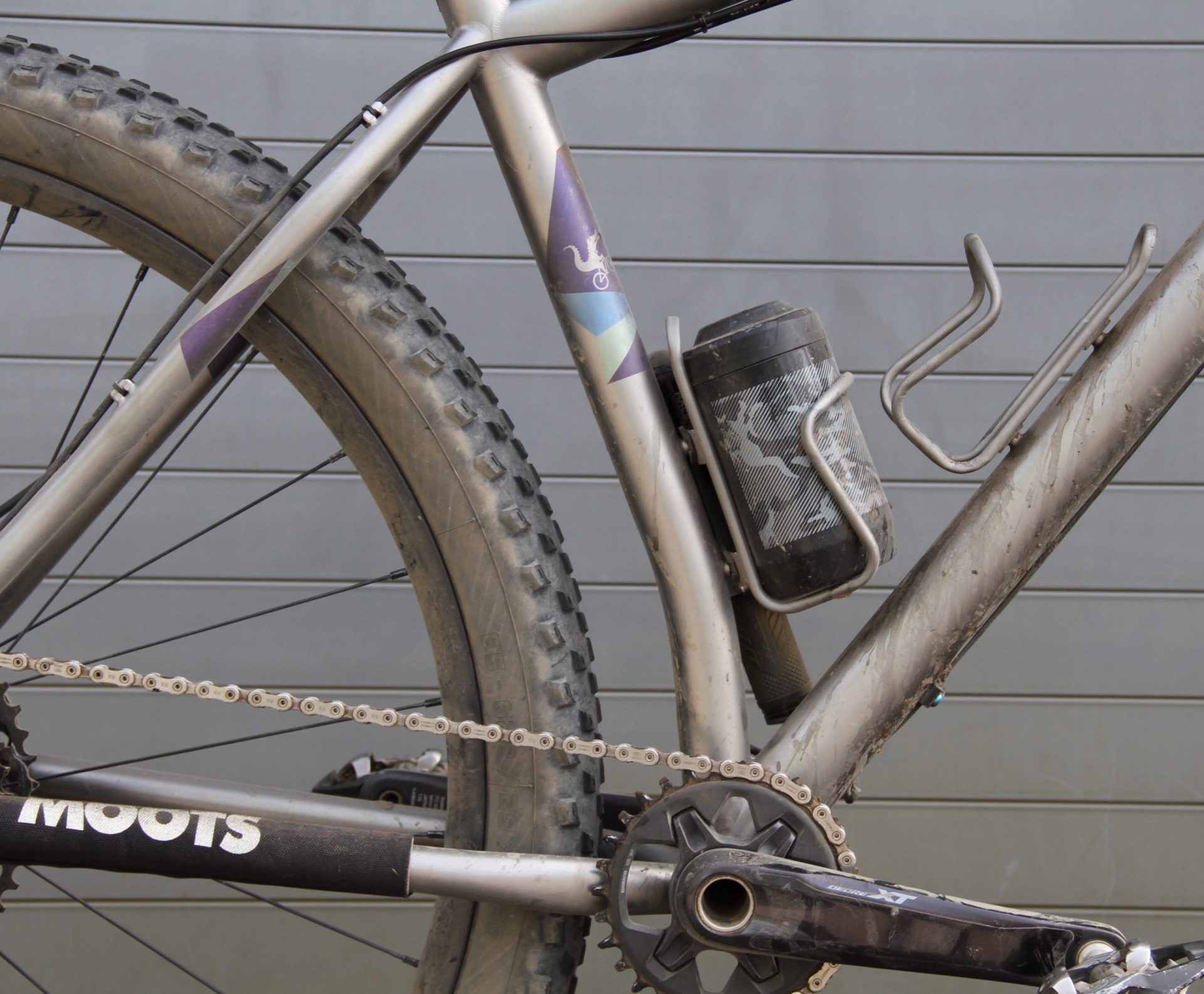 Tucked. Keeping the rear end tight with shorter stays + curved seat tube. Cages by King Cage.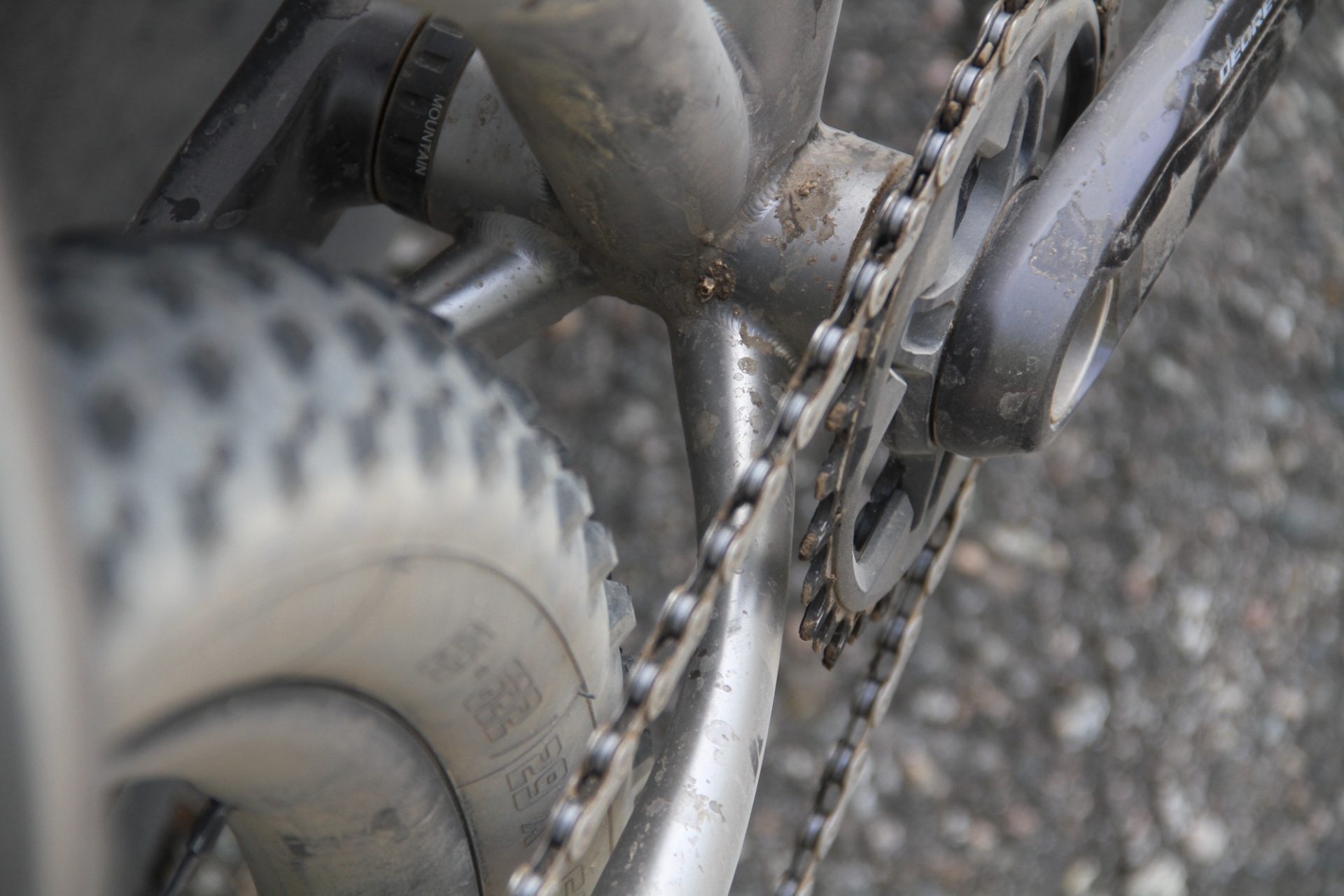 Room for up to a 2.6" tire.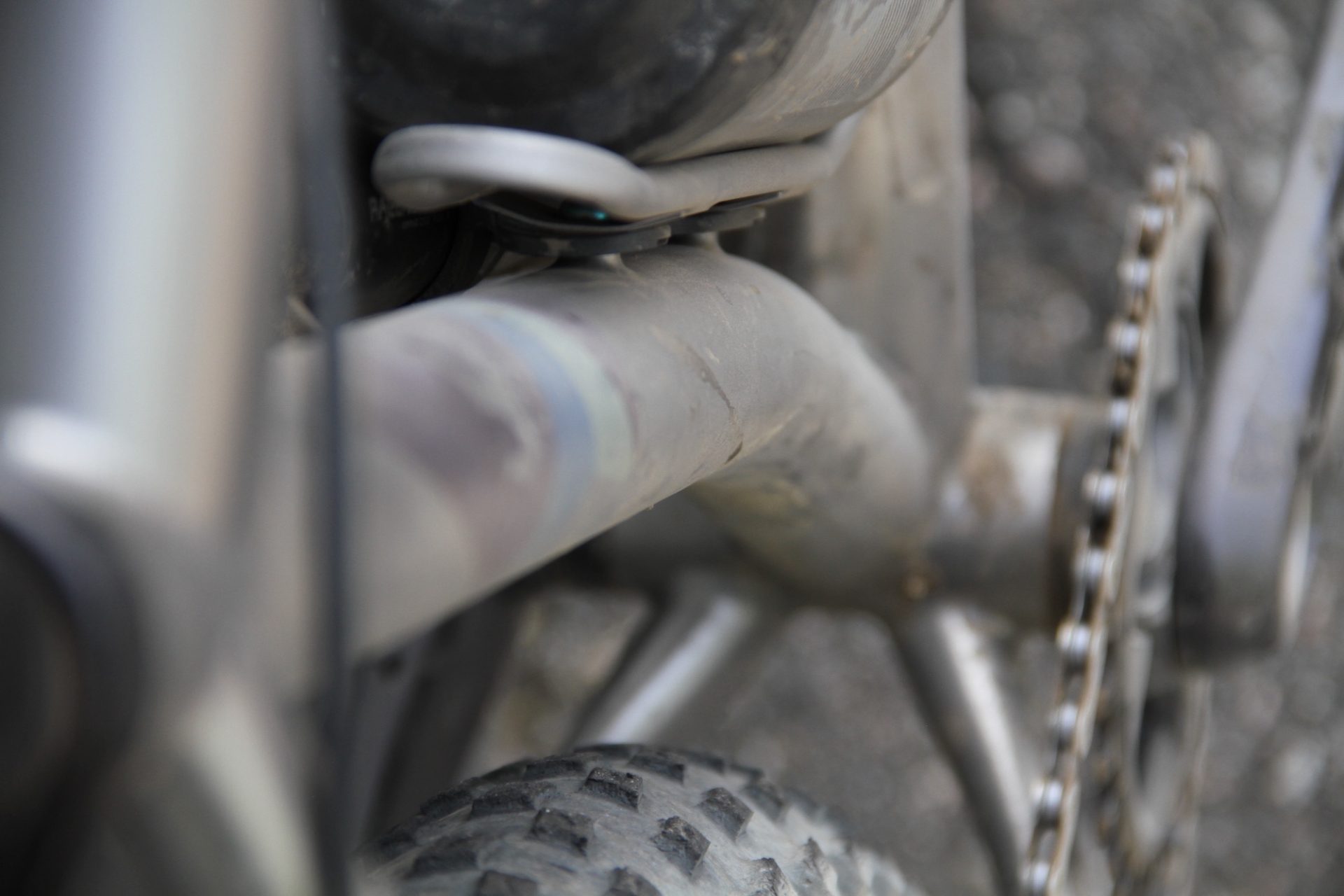 Another look at the curved seat tube and note the bridgeless stays.
Mr. Moots is coming up on his 40th Birthday in 2021!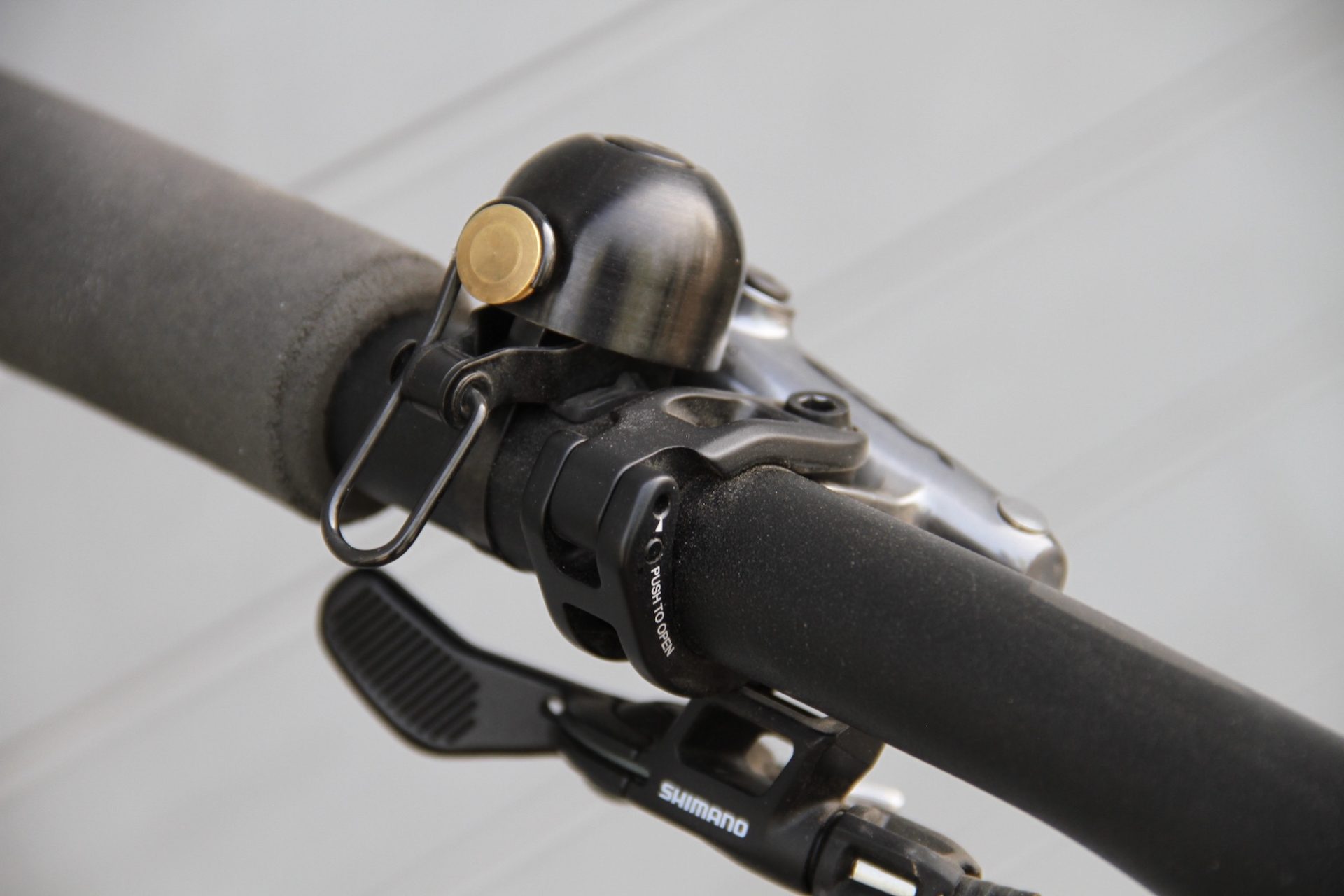 Classy touch of a Spur Cycle bell to let humans and random bears know you are coming.
THE FULL BUILD SPEC:
Frame: WOMBLE (size LG)
Fork: Roch Shox Pike Ultimate 140mm travel + 42mm offset
Head Set: Chris King
Stem/Bar: Race Face Turbine
Wheels: Enve Founation AM30
Tires: Vittoria Barzo 29 x 2.6"
Brakes: XTR
Drive Train: XTR/XT mix
Dropper:  Fox Transfer
Eric's ride comments:  "The steering and overall handling at speed is predictable and spot on……it flows through corners and doesn't require massive amounts of rider input to get it to do what you want it to do. With the steeper seat angle of the Womble and tucked rear end, it also climbs like a goat, it's a great mix for a all day cross country bike in the modern day going up, or down and everything in-between."
Check out the WOMBLE page and get started on your own build.