More often than not, our travels take us to cycling events around the US. We get to ride with our owners, share
 details with others about our bikes, and get new people riding a Moots for the first time, learning about the ride quality of a Moots, and the craftsmanship that goes into each bike we build. This past weekend, we had a chance to reverse that a bit, and spent the weekend with an amazing crew in Aspen exploring the backcountry in the beautiful Elk Mountain range of Colorado.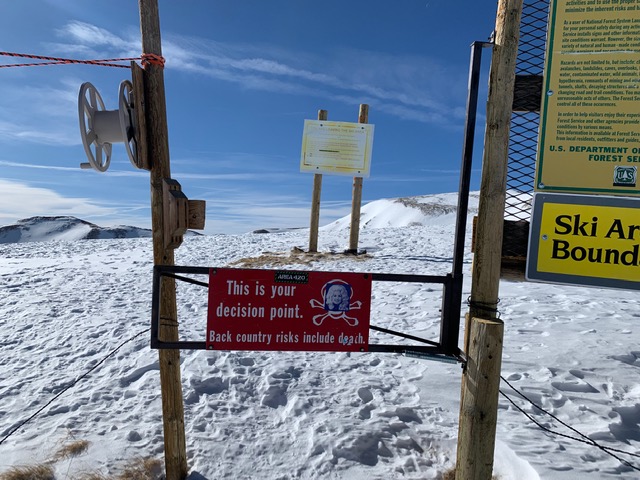 DPS Skis partnered with Aspen Expeditions and Cripple Creek Outfitters to tee up a "Riders Camp" to get out for some ski mountaineering and to test ride the new 22/23 products DPS manufactures.  Amos Whiting, Owner of Aspen Expeditions, and three of his expert guides led our group through some of the most beautiful high country terrain Pitkin county has to offer.  With elevations near 13K feet over the course of two days, we put in some serious work in the most beautiful terrain you'll ever experience.  When you leave the safe space of resort ski areas and adventure into the backcountry, the risks can be severe, but Amos and team made sure we had the right gear and kept us safe throughout.  I've got a whole different perspective now of Aspen Highlands and Snowmass, having had the chance to sneak out the back gates at the top of the resorts and explore the big country I've always admired from afar.  I'll admit it was a bit intimidating when learning that airbags would be required given the avalanche risk, and that we'd be bootpacking through some rocky terrain with severe exposure to get to our drop-in destination.  Regardless, the expert guidance by Amos and team inspired confidence and ensured the group arrived safely as planned.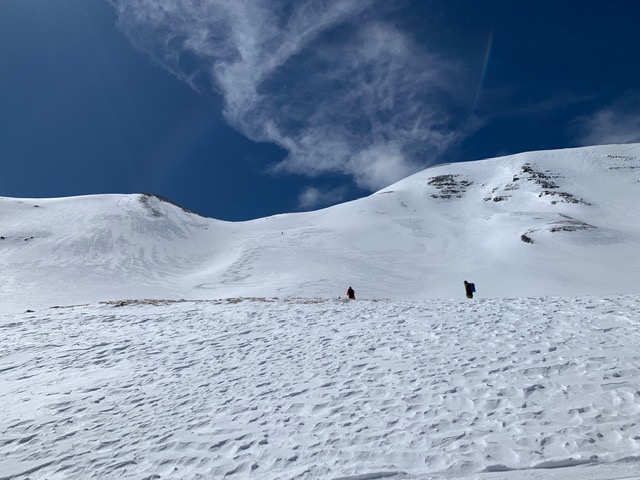 Beyond the ski touring, this was an excellent chance to learn more about DPS Skis, a company that has so much in common with Moots.  Based in Salt Lake City, Utah, DPS Skis is responsible for pioneering many cutting edge technologies in the ski industry, including the world's first and only pure pre-pregnated carbon fiber sandwich ski.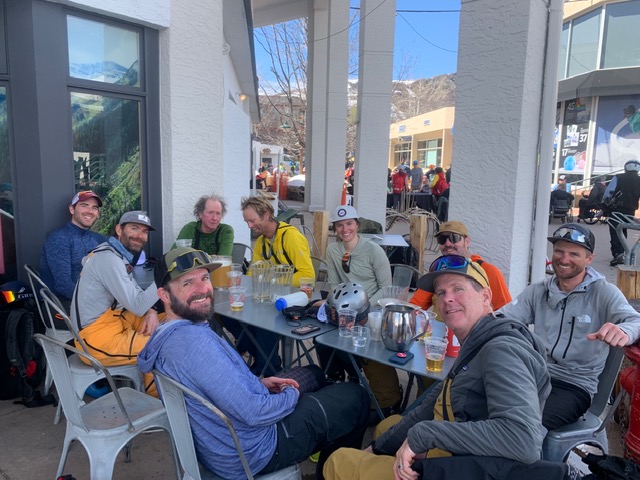 Their goal is to design and manufacture the world's most advanced skis with the idea of fusing Design + Roots + Engineering to make perfect skis worthy of those who live and breathe the sport.  Replace all those words with "bikes" and it sure sounds a lot like the crew at Moots here in Steamboat Springs.  Plus, they've built a state of the art manufacturing facility right at the base of the Wasatch Mountains in Salt Lake City, Utah to manufacture these amazing skis where they've perfected space age carbon technology.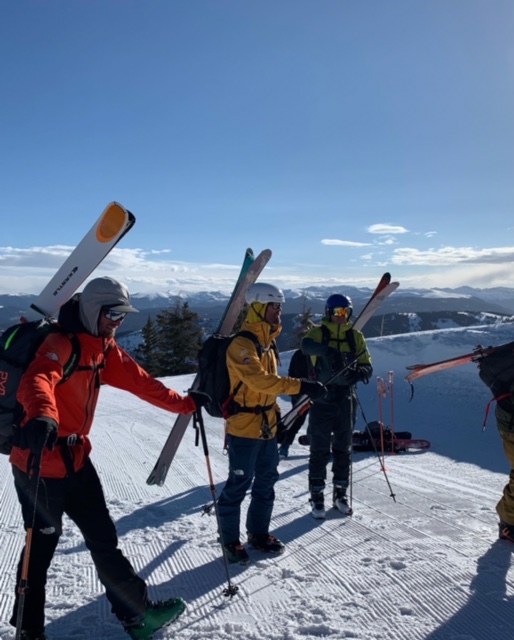 It's great to see another USA based outdoor product company who pride themselves on building the best possible industry leading products and don't outsource this key element to others.  So rare in the US today.  Couple that with the fact that their products are sold on five continents, and it is clear they are the go to brand of choice for serious skiers worldwide.  Again, replace all those words with "bikes" or "cyclists" and the parallels with Moots are unreal.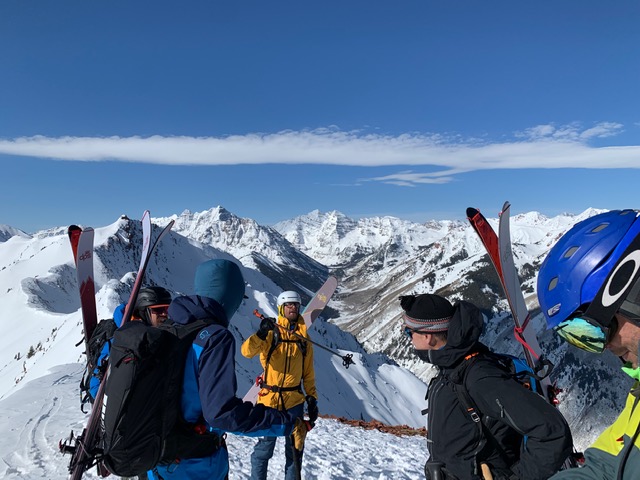 Admittedly, I feel way more comfortable on two wheels than scaling mountains where the avalanche and other risks are well beyond my ability level.  At the same time, what an opportunity to grow, and it was so nice to be on the other end of a client experience trying products that are the best you can buy on the market.  Like Moots, I didn't have to try them to have confidence in their products given the reputation of DPS Skis, but it was nice nonetheless. I  have a feeling we'll be taking a trip to Utah soon to pick up our very own skis for next season.  As we now near the end of March, it's about time to reflect on an awesome winter season in '22 and turn full attention here in Colorado to the cycling season.  Bring on the miles!!