The "Woody" MX YBB is my go-to mountain bike, bike packing and all around fun machine. I've spent the good part of 25 years on a YBB in one form or another. I've dabled in hardtails, but always seem to come back to the YBB as my preferred mountain bike set up.  I am a product of the John Tomac era and yes, I'm a fan of drop bars on bikes; road, cyclocross, mountain and grav-gravcross. Building up this rig I looked to some left over parts in my garage to do it with as to have minimal impact on my wallet. For my riding needs I wanted to build this bike to get me from my garage door, to trails and back again. I wanted to be able to bike pack with it as I learned the ropes of that style of riding.  I wanted to be able to rip trail on routes I've been riding for 20+ years and a normal mountain bike was getting a little boring at times.  Thus, my old school drop bar dreams have come true with some modern technologies to make the ride so much better than Tomac could imagine.
Left image: Controls of the "Woody" build…left Sram Force lever runs the dropper, right runs the normal 11speed cluster.Below image: I opted for the BIRCH finish that closely resembles the bark of our local Aspen trees.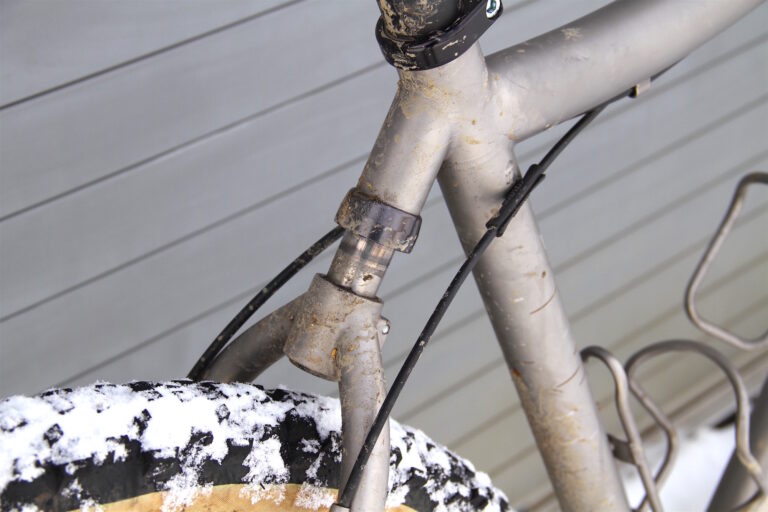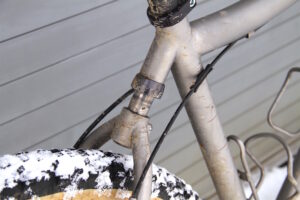 YBB. Why? Be? Beat? The simple yet effective micro suspension that we pioneered in the late 80's and that won several National Championships in the 90's under our friend Ruthie Matthes.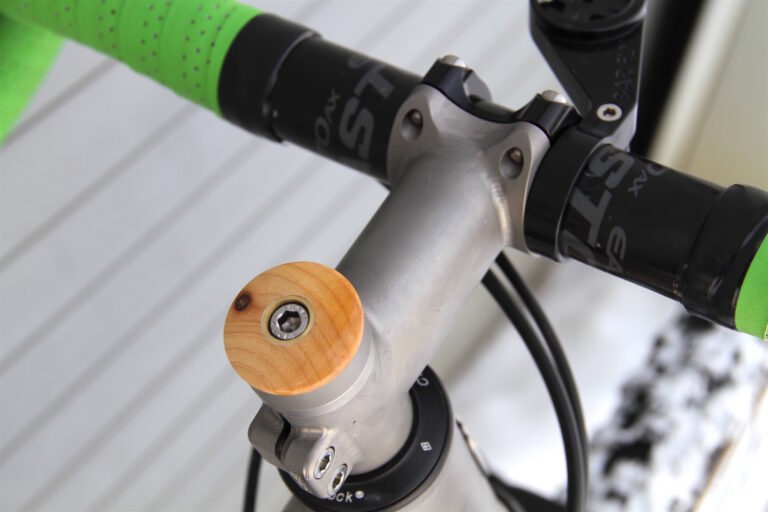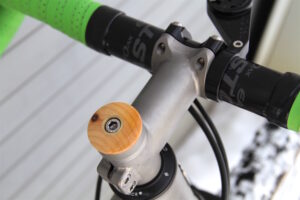 Wood and metal mix.  I've been holding onto these hand turned wood stem cap and valve caps for years.  A kind person brought them to me as a gift at Interbike years ago. The wood theme of the Birch finish seemed a perfect time to use them.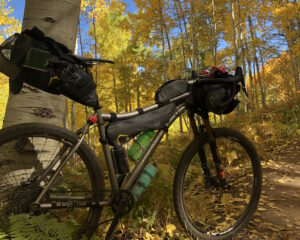 FALL mode on the September Ramble Ride from Steamboat to Fort Collins.  Apidura bags and 50mm Donnelly MSO's. During this trip I compared this bike as like riding a Paris-Dakar Rally bike.  Once up to speed it just smashes through stuff.  When loaded it did not flinch a bit.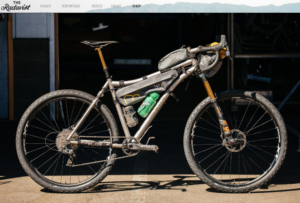 Image by: THE RADAVIST
The full build spec:
Frame: Size large MX YBB
Fork: Fox 120mm Step Cast Boost 34mm stanchions
Bar: Easton EC70
Stem: Moots 80mm
Post: Fox Transfer dropper
Controls: Sram Force
Drive train: Sram crank w/ DUB bb
Rear der: Sram Force 1
Cassette: Shimano 11-40 11 speed
Wheels: Shimano XT
Tires: Maxxis Ardent 2.4's for trails, Donnelly 50mm MSO's for bike packing
Bags: Apidura
Cages: King Ti
Bar tape: Fizik Pistachio Green
You can visit the MX YBB model page and start thinking through your build here: MX YBB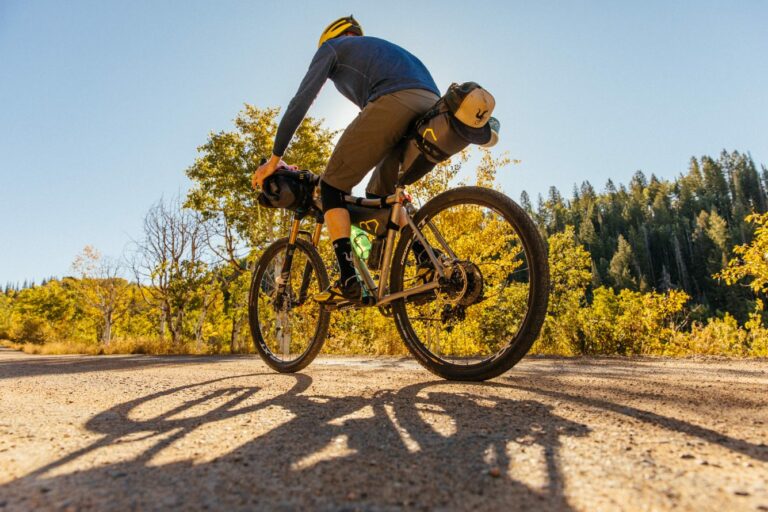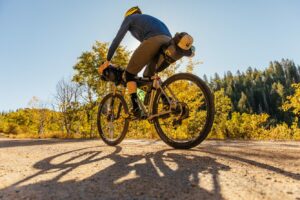 Image by: THE RADAVIST