We are in the heart of the North American Cyclocross season with 6 or so weeks under the belt at this point. (Ross Ellwod charges the mud at Day 1 of Cincy CX October 26th)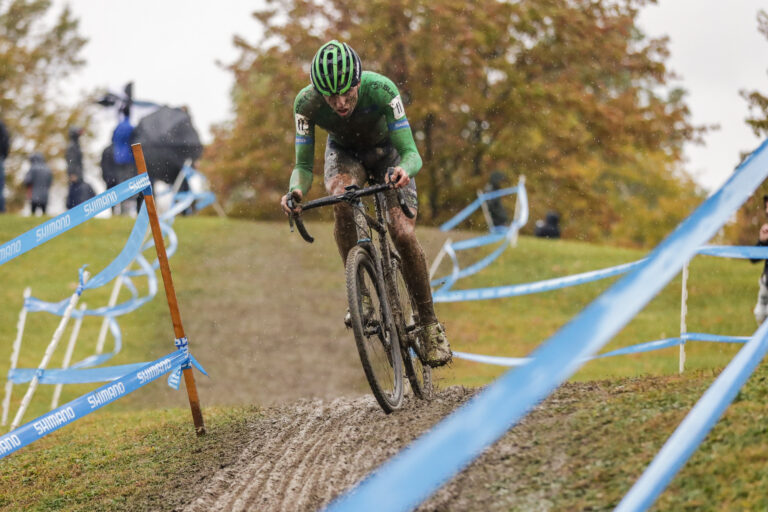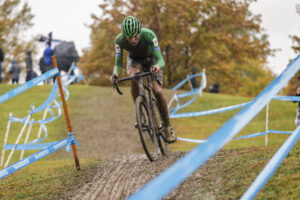 Brannan Fix pilots his Psycho X RSL in the mens elite field during Cincy Cx October 26th. (image: Bruce Buckley)
The ALPHA CX TEAM has been hot at it this year in all the big events so far.  Plenty more races to come as the season will run through February in Europe.  Our US nationals are in mid-December, which will wrap up the North American season and some high level racers will migrate to Europe at that time. Some of the Alpha Team members will be aiming to make the worlds team for worlds in February.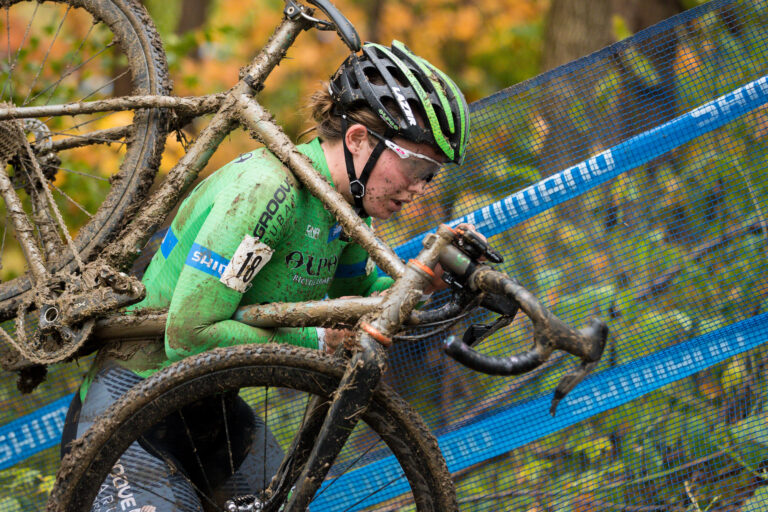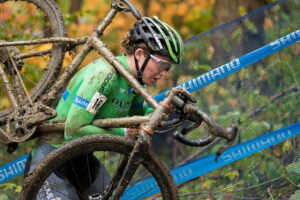 Turney Ramsay shoulders her bike during the women's elite Cincy CX day 1. (image: Bruce Buckley)
The Schedule for tha Alpha CX TEAM for 19/20
Rochester, NY 9/7/19
Jingle Cross, IA 9/14/19—World Cup
Trek Cup, WI  9/20/19—-World Cup
Oz Cross, AR 10/6/19
US Open of CX, CO 10/12/19
Cincinnati UCI CX 10/26/19
Pan-American Champs, Canada 11/9
Major Taylor CX, IN 11/16
Ruts N Guts, OK  11/30
Resolution CX Cup, TX 12/7/19
US CYCLOCROSS NATIONALS  12/15/19
Video from US OPEN OF CYCLOCROSS, in Boulder, CO October 12th & 13th.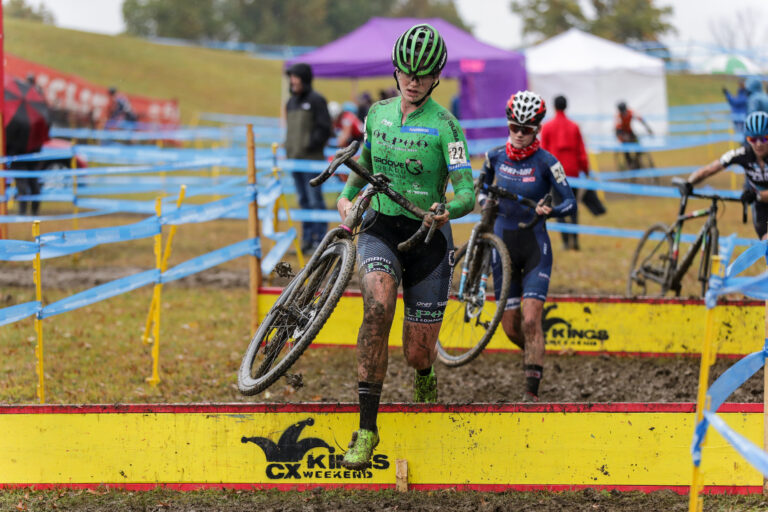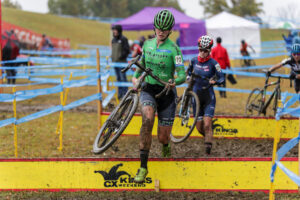 Lauren Zoerner over the barriers on a muddy Day 1 of Cincy CX October 26th .(image: Bruce Buckley)