Last week we had the pleasure of having the ALPHA BICYCLE/GROOVE SUBARU CX TEAM visit (at a distance) Moots. Yes, #cyclocrossisnotcoming and there may not be a season in North America, but this team of 4 dedicated U23 elites is still training and preparing as if there will be racing. Team Manager and owner of ALPHA BICYCLE COMPANY, Adam Rachubinski brought the team together to give them some structure as a group and also to have an outlet of a few big days on the bike. Below are a few photos of day 1 of team camp in Steamboat Springs.
 The roster for the 20/21 season is:
Lauren Zoerner
Turner Ramsay
Ross Ellwood
Jules van Kempen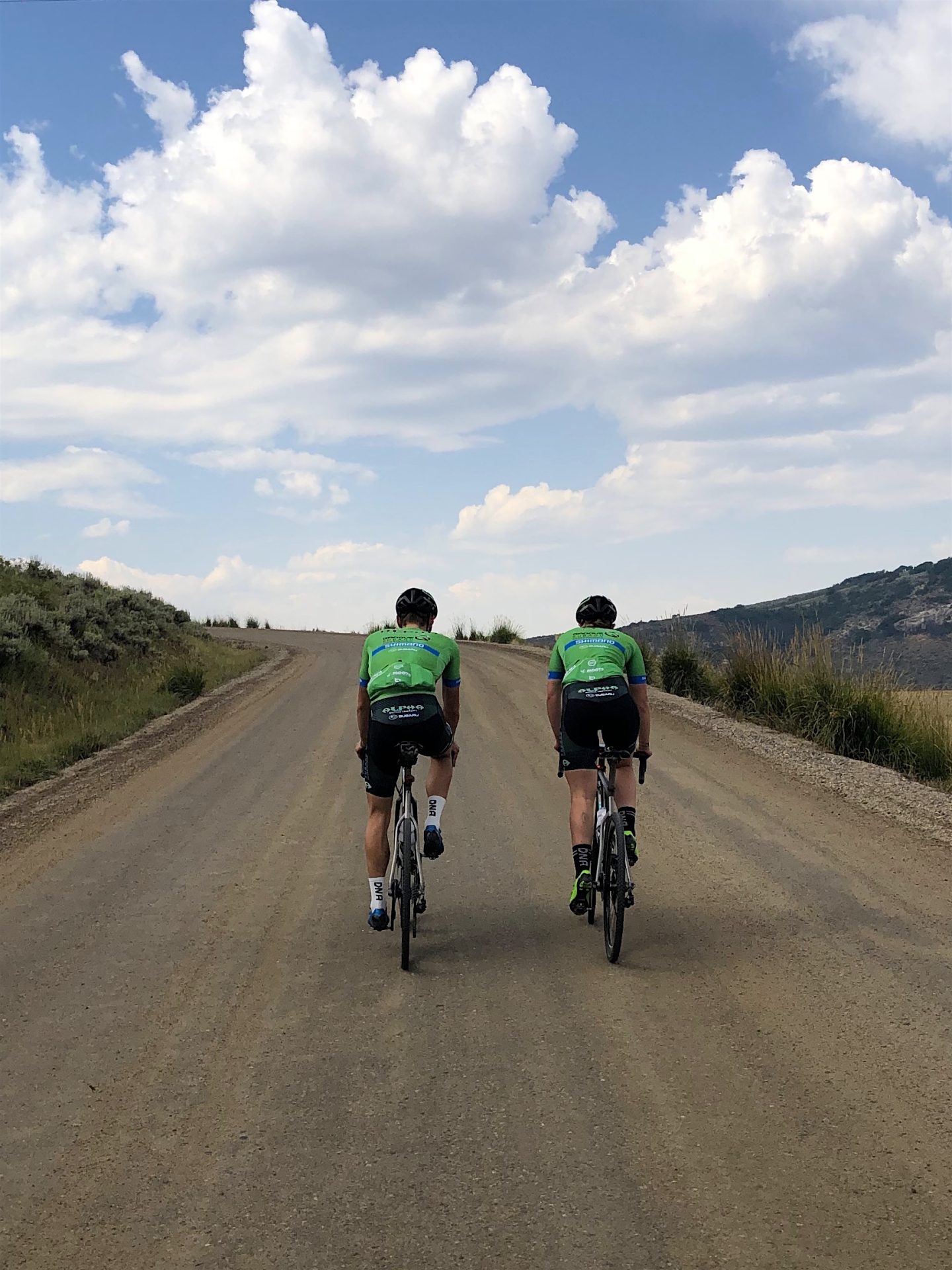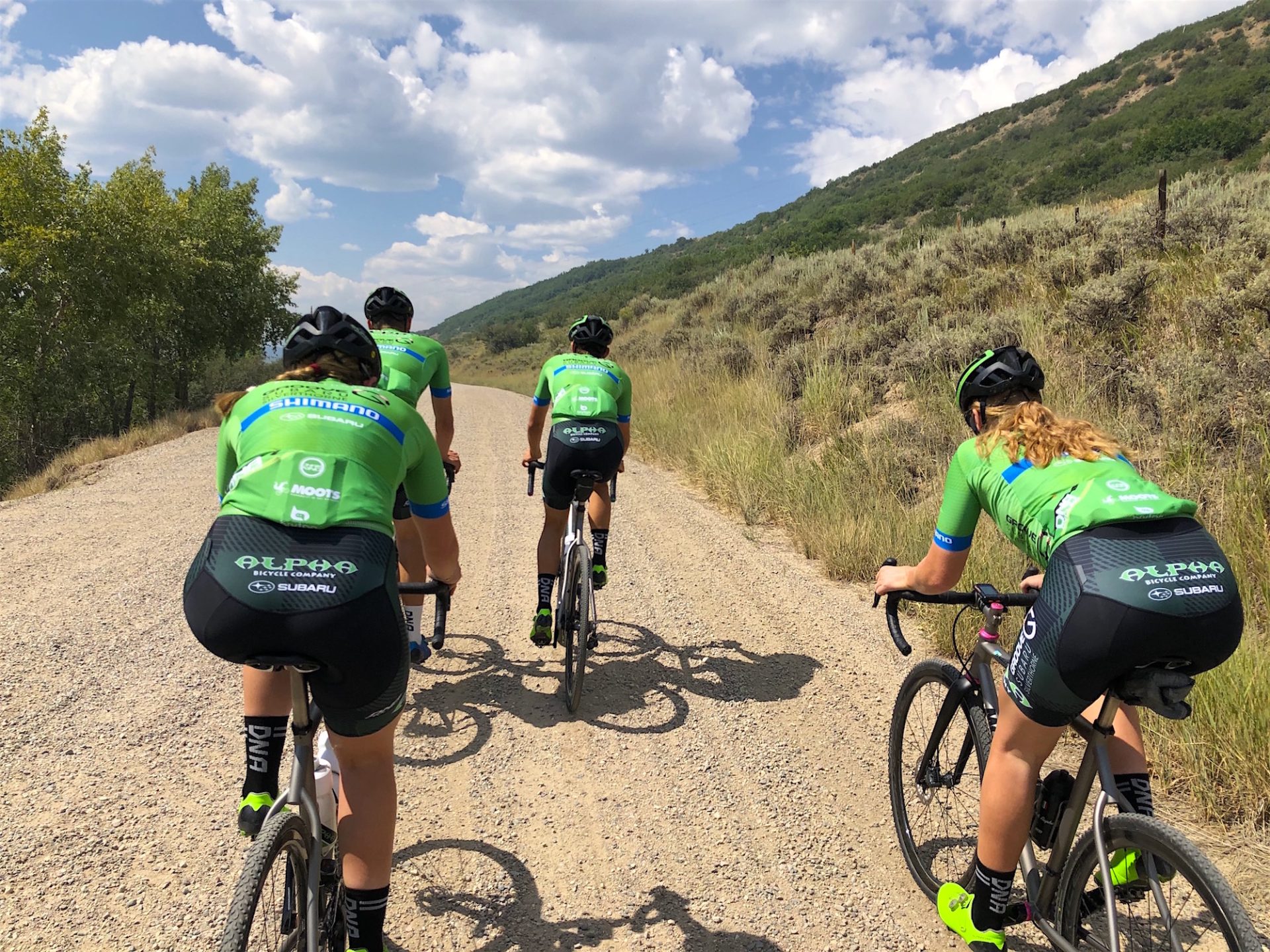 The team came to Steamboat to bond and take in some of our world class dirt and gravel roads. We gladly guided them around the south portion of the SBT GRVL Black course.  75 miles and 5K+ feet of climbing on a hot summer day. A big thanks to the team for letting me tag along!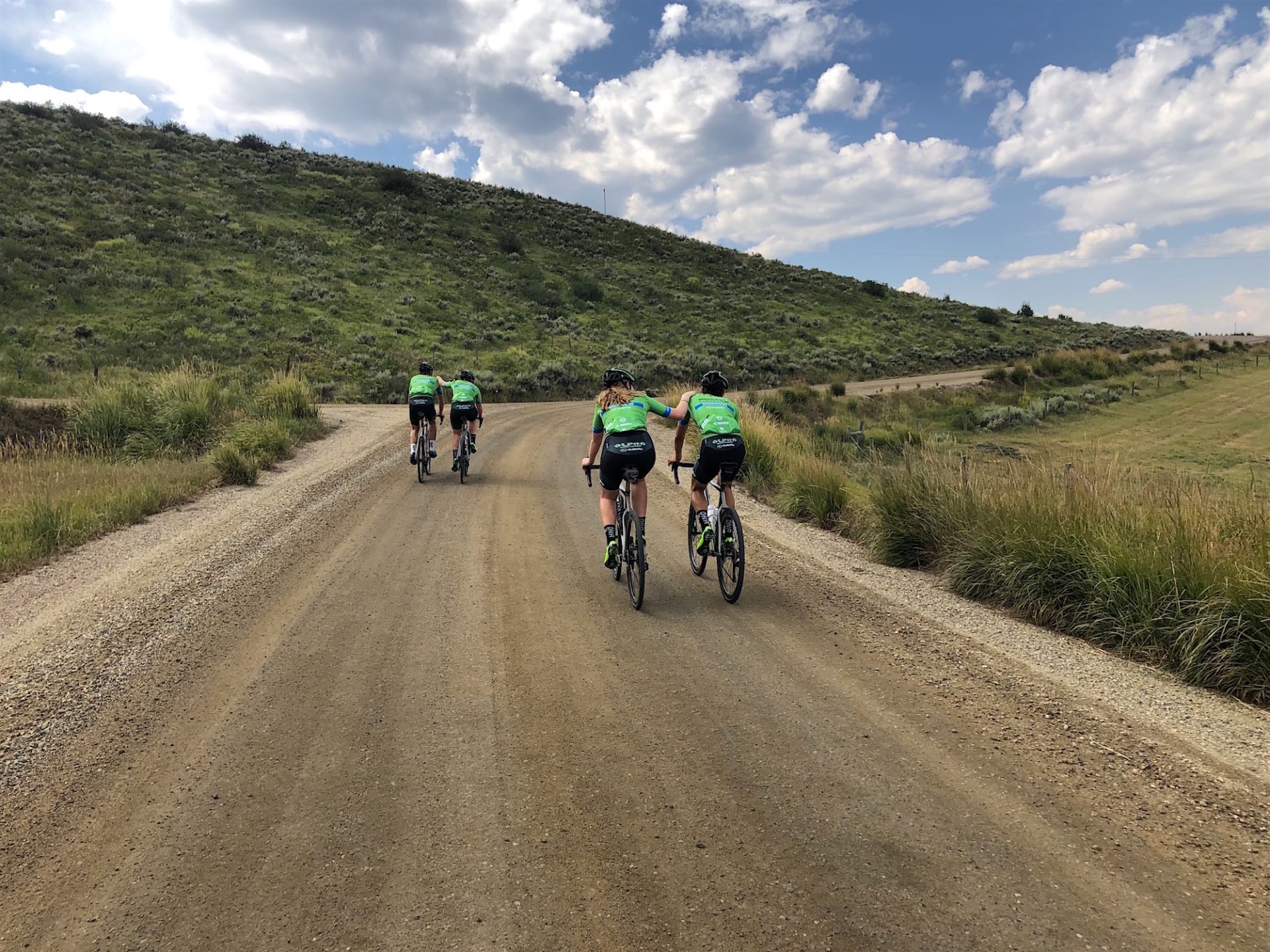 Teamwork makes the dream work so they say.  I say a free ride to the top makes the work not work at all.  Lend me your shoulder.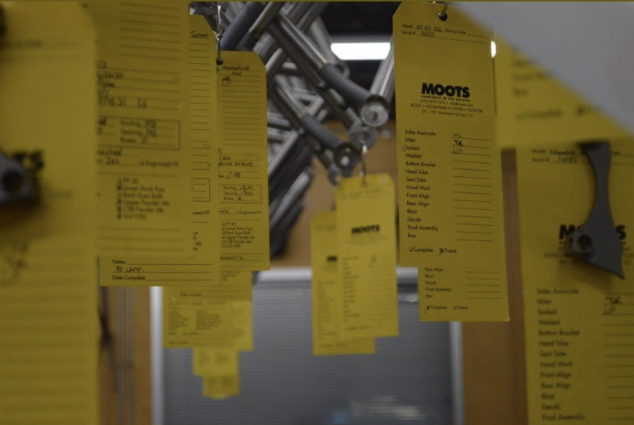 An after hours tour through the Moots workings and those famous Moots yellow cards.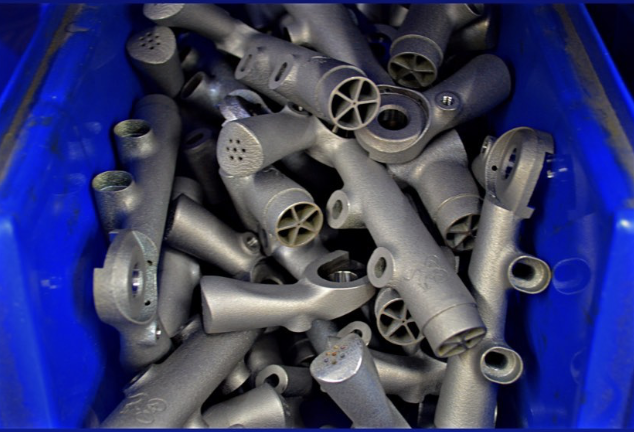 The team rides and races on the PSYCHLO X RSL, which uses our 3D printed drop out with flat mount and thru-axles incorporated into the design.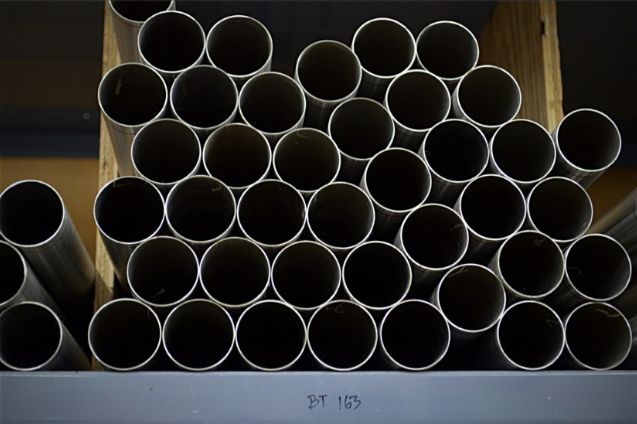 Parted off tubes at the ready.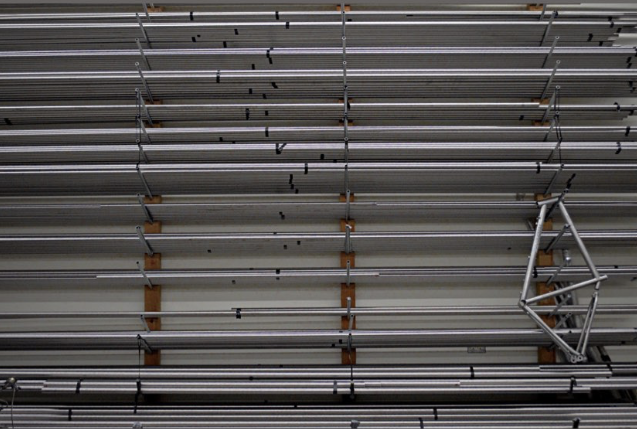 Just some of our stock of titanium tubing.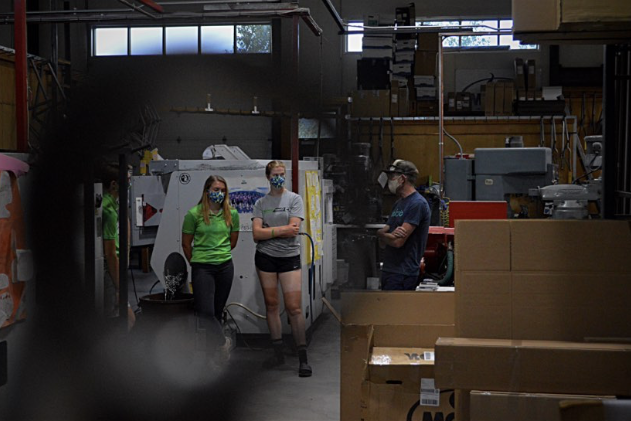 My first socially distanced factory tour ever. After hours, masks, folded arms, keep your distance (no offence).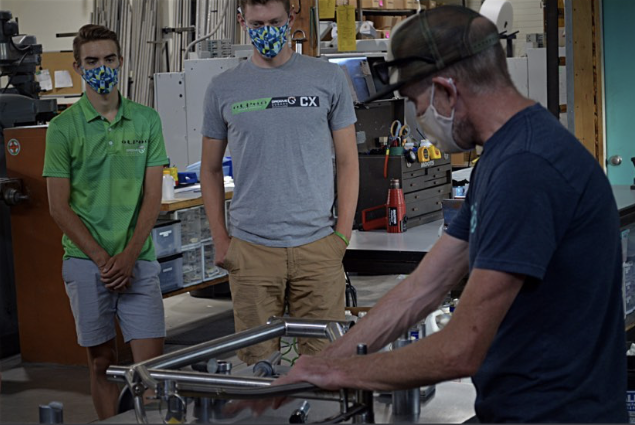 Frame on alignment table, tired riders in the background.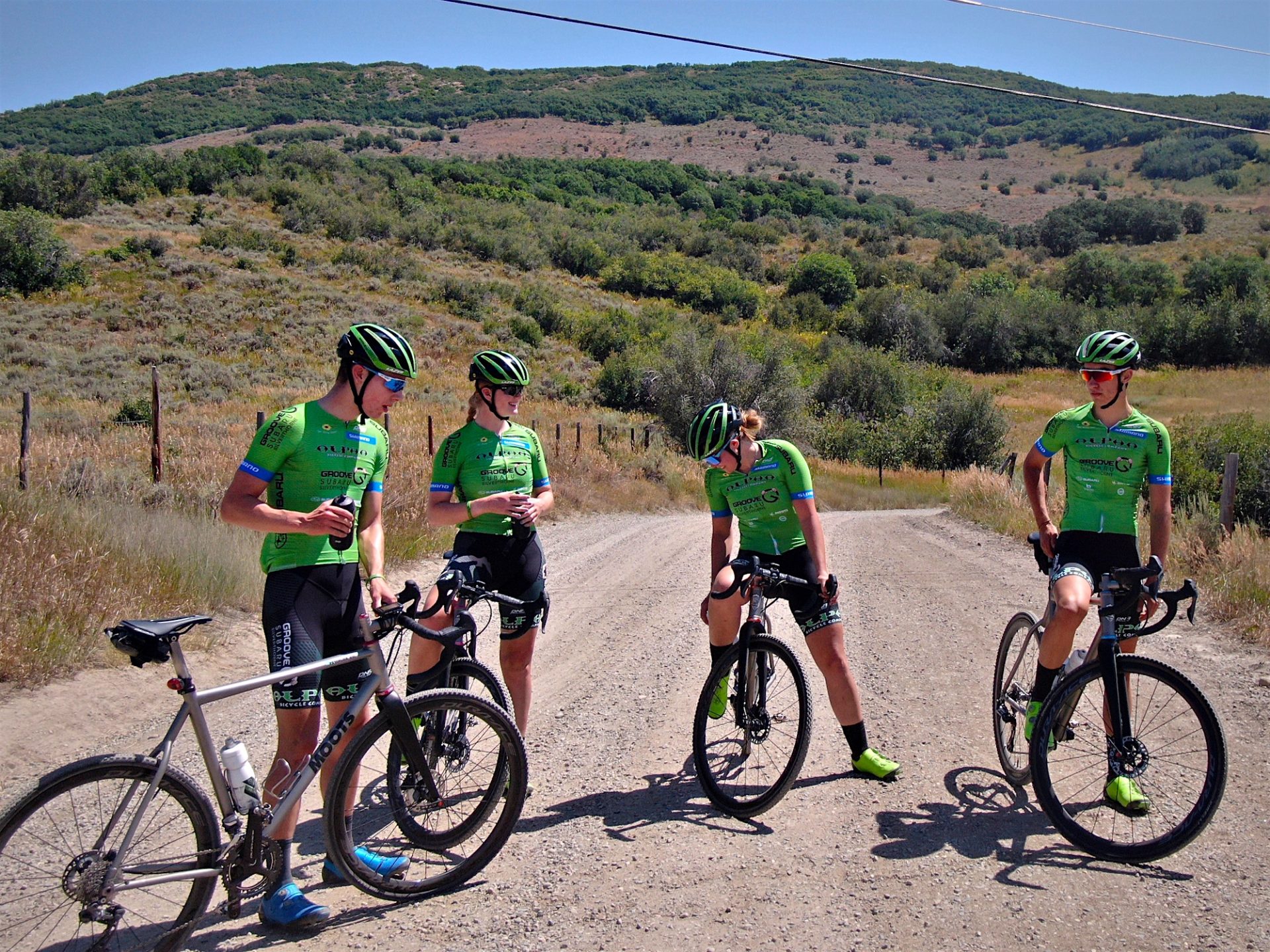 A stop atop Fly Gulch…..this could be an album cover.  Band name?  THE VELDRIJDEN 4 (The Field Riders 4)
Team Riders (L-R) Ross Ellwood, Lauren Zoerner, Turner Ramsay and Jules van Kempen.
The team rides and races on the Psychlo X RSL.  Each rider has 3 bikes and due to the durability of titanium some of the frames are several years old.  In the off season we refinish them and put them back into service under the team riders. When we talk about the value of investing in a Moots titanium frame, this is what we mean.
TEAM ISSUE SET UPS: 
FRAME: MOOTS PSYCHLO X RSL
FORK: MOOTS CX/GRAVEL FULL CARBON
HEADSETS/BB'S: CHRIS KING
GROUP SETS:  SHIMANO GRX DI2 2X
WHEELS: SHIMANO CARBON
TIRES: PIRELLI TUBELESS
CLOTHING: DNA CLOTHING
HELMETS: LAZER
SHOES: SHIMANO
GPS: BRYTON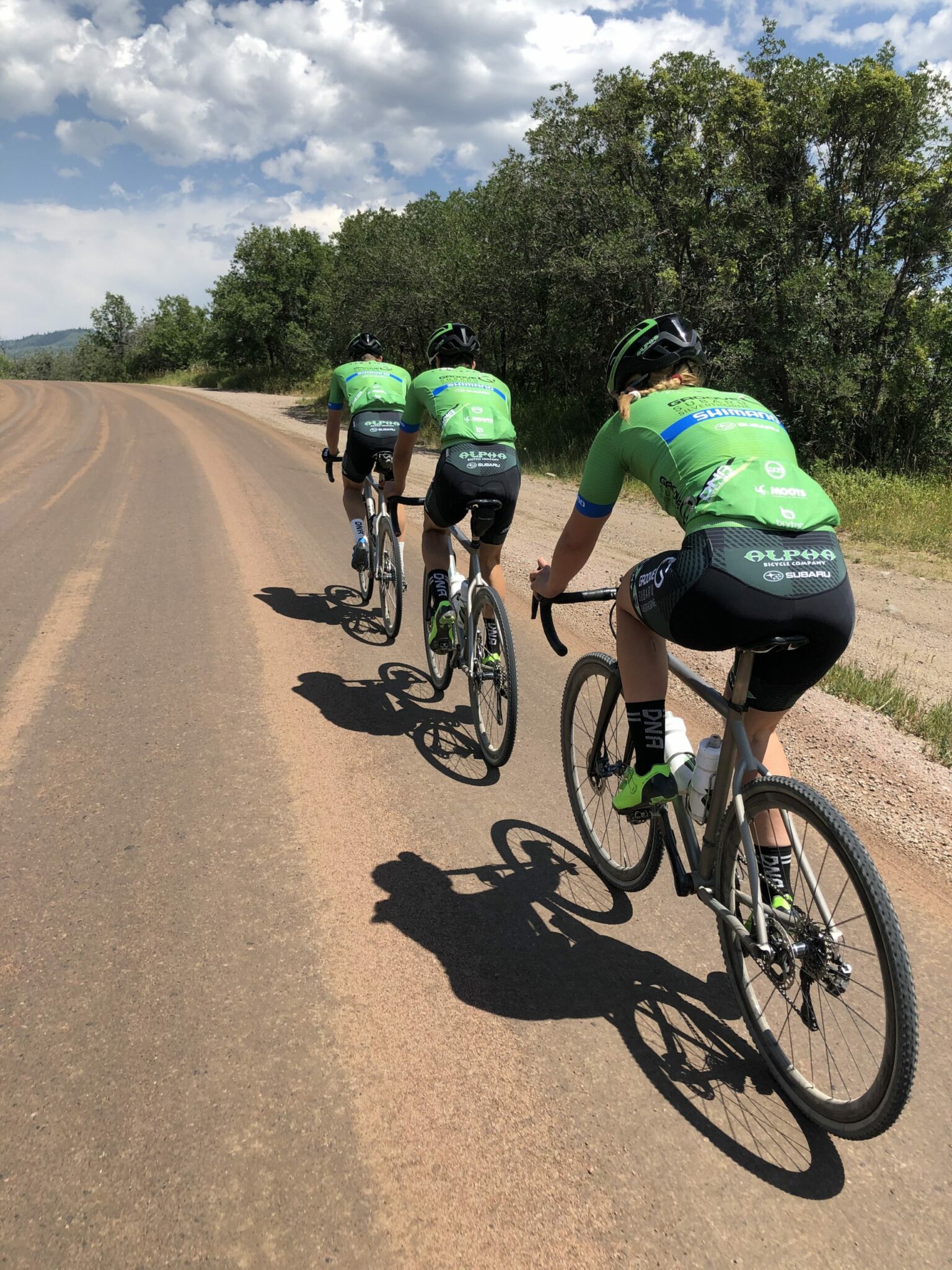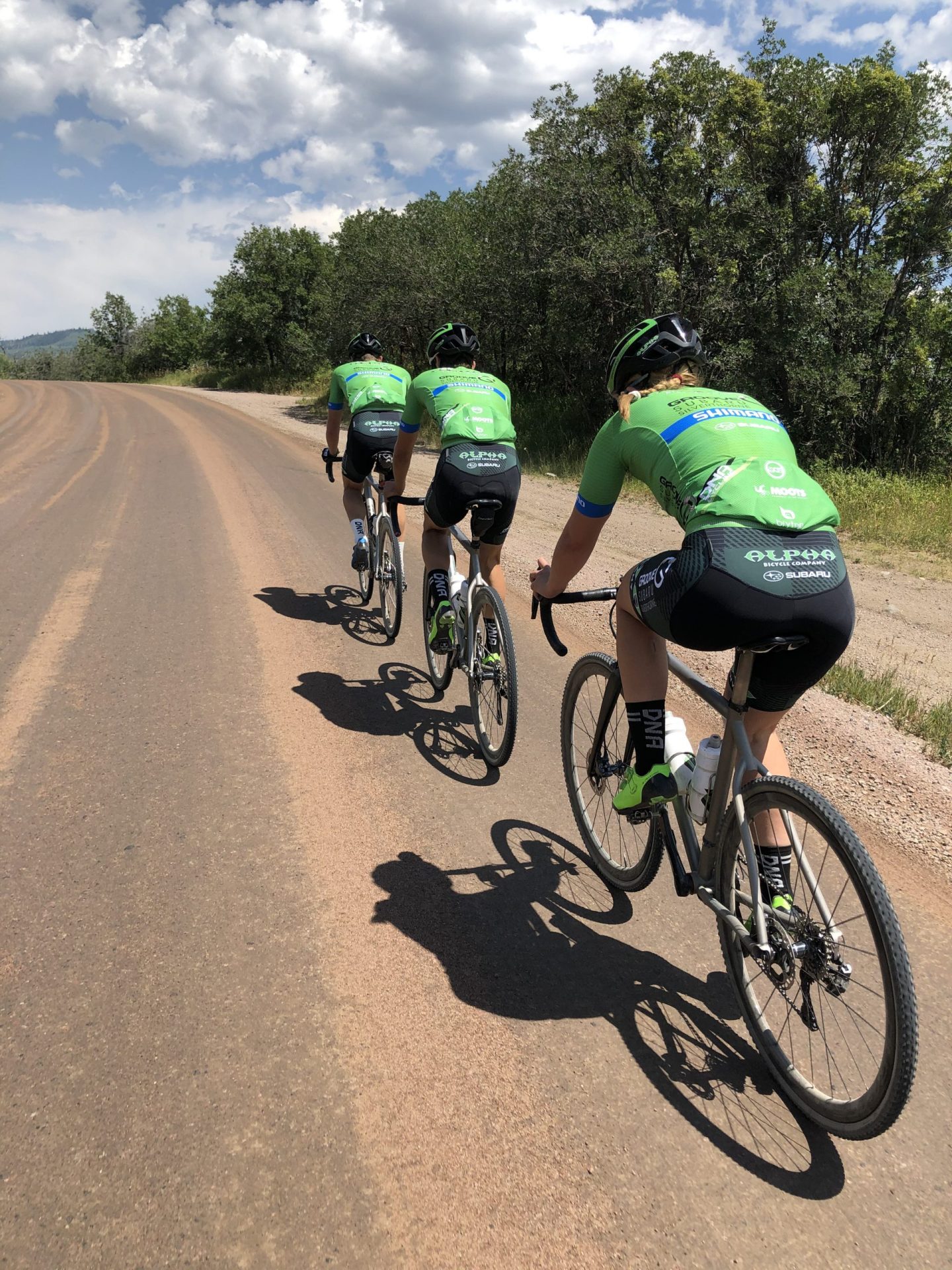 (CLICK IMAGE TO PLAY VIDEO)