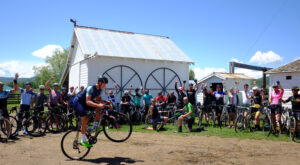 Update as of April 27th, 2020—-please read below…..
Update April 27th, 2020——
Dear Moots-Colorado Ranch Rally Riders,
It is with deep sadness that we are informing you that the 2020 Moots Colorado Ranch Rally has been canceled.  As we all work through the impact COVID 19 is having on our community, businesses and personal life we feel to keep our riders, staff and community as safe as possible, this call is the responsible decision. 
We are sending out an email to those registered for the 2020 event for a defer option or refund.
We want nothing more that to be able to host a safe and relaxing event.  As we look forward to hosting this next year, we are planning Ranch Rally 2021 to be the best ever and it is sure to be a true celebration of coming together again.
Thank you for understanding.  We encourage you to keep riding (solo) and sending Moots images our way on social media.  Our belief is there is no better time to be a cyclist, and at Moots, our next tag,I've Experience True Freedom has never meant more. For your physical, mental and spiritual well being, get out and ride!    
Be safe, stay healthy.
Sincerly,
The Moots Team
The ride is a non-timed, non-competitive gravel ride on the roads that surround Steamboat Springs, Colorado. You can ride at your own pace or that of the group around you. There are no awards other than seeing the amazing countryside around Steamboat Springs, meeting some great people along the way, and our raffle at the evening social. The event is a fund raising for the Community Ag Alliance (CAA) which starts and finishes at Moots World Headquarters.
We are keeping a similar format of years past but have added an optional out-and-back through Wolf Ranch that adds 20 miles and 2600 more feet of climbing. We are continuing to limit participants to retain the intimate style of the event & therefore early registration is important! Our event has raised over $25,000 for the CAA which helps them keep locally raised foods front and center in our community.
RANCH RALLY STATS, 2 DISTANCES TO CHOOSE FROM!
STANDARD COURSE: CLASSIC RALLY
DISTANCE: 52 MILES & 2800 FEET OF CLIMBING
EXTENDED COURSE: CLASSIC + WOLF MOUNTAIN
DISTANCE: 72 MILES & 5500 FEET OF CLIMBING
SURFACE (BOTH COURSES): Gravel roads, only 4 miles of pavement
RECCOMENDED TIRE SIZE: 35-40MM
AID STATIONS: 1 @ MILE 25
The gravel roads of Routt County are a special place for Moots.  Our bikes have been developed over the years on the very roads the Ranch Rally covers.  Fly Gulch, Salt Creek, Deep Creek, Wolf Ranch and Mystic Ranch all play host to a great day on the bike.
WHAT IS INCLUDED?
Event schwag bag: event t-shirt, cotton bag, bandana, morning coffee & pastries, lunch, evening social (beers & food), entry into Moots Raffle for a ROUTT 45 FRAME (VALUE $5,095) & other items.
Medical support on course
Mechanical support on course
Mid-point aid station (stocked with Honey Stinger)
SCHEDULE
FRIDAY JUNE 26TH——-packet pick up at Moots from 3pm-7pm
SATURDAY JUNE 27TH—-coffee and pastries at Moots 7:30 am
SATURDAY JUNE 27TH—-rider meeting at Moots at 8:15 am
SATURDAY JUNE 27TH—-ride rolls from Moots at 8:30 am sharp
SATURDAY JUNE 27TH—-evening social at Moots from 4pm, raffle at 5:30 pm sharp, social condludes at 6:30pm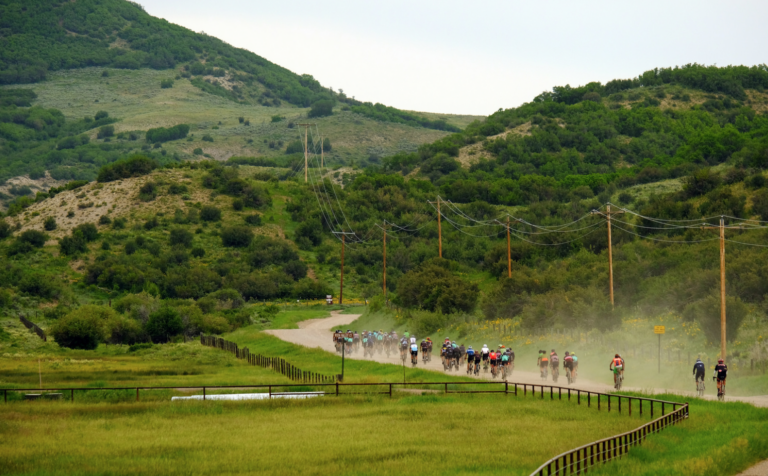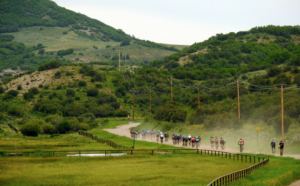 The infamous Fly Gulch comes early in the Ranch Rally route.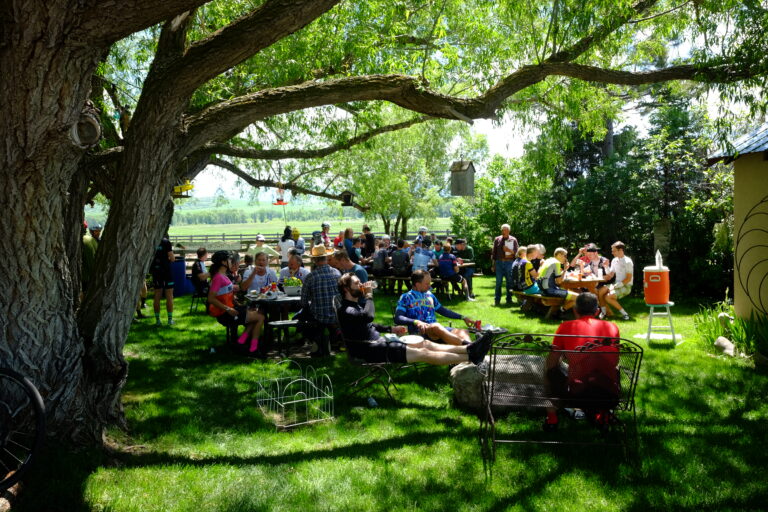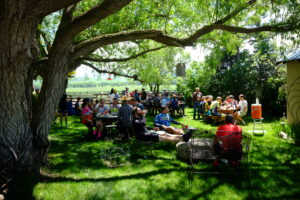 Lunch stop at ROCKIN' C BAR RANCH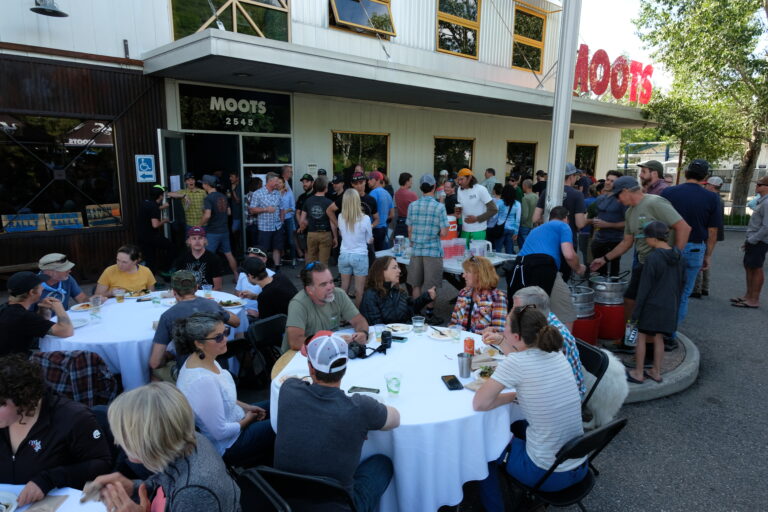 Evening social at Moots HQ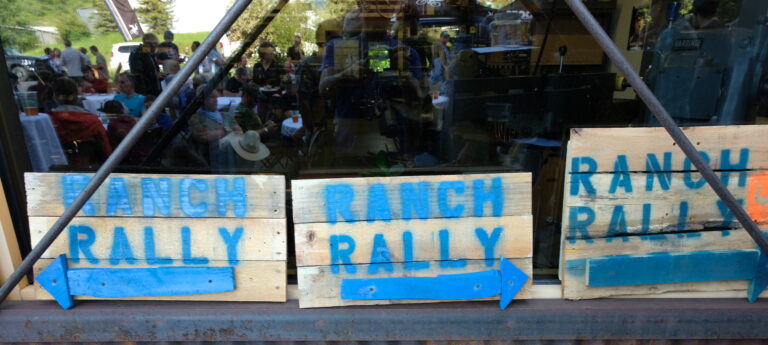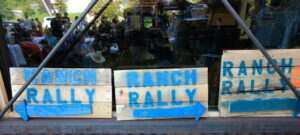 Like our frames, handmade Ranch Rally signs guide the way.
CLICK TO GO TO REGISTRATION: