Welcome to the Moots Demo Center! We are stoked to add onto our rider & dealer experience to help you find your dream bike. In the Moots Demo Center you will find several of our top dealers that collectively house over 40 current models of Moots for you to demo.  We feel that our bikes speak for themeselves in many ways, but for those that would like to test ride the sublime feel of a Moots titanium bike we have a way to help you do that. Take a look and give our demo center a spin!
TAKE ME TO THE MOOTS DEMO CENTER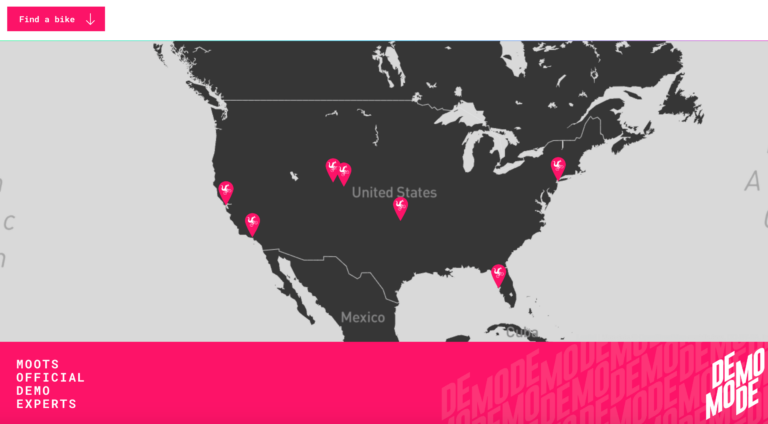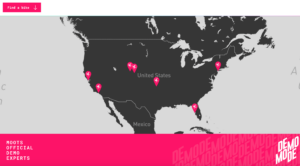 We have started the demo center with a select group of some of our best dealers. Search the map for a location near you.  (More demo centers to be added soon!)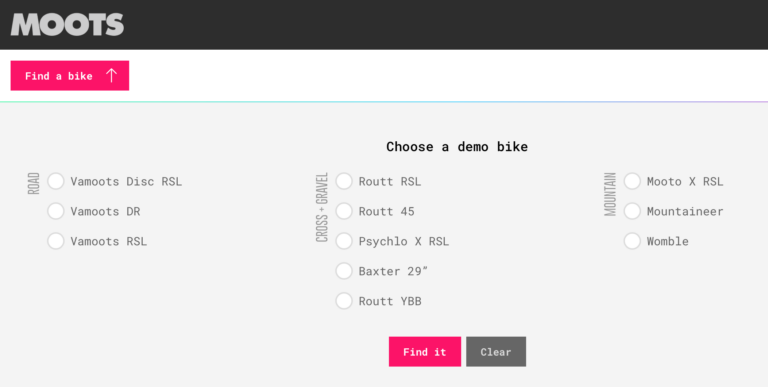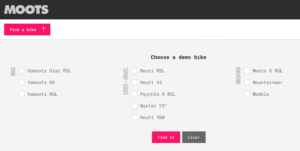 Filter by bike model. Choices, choices, choices.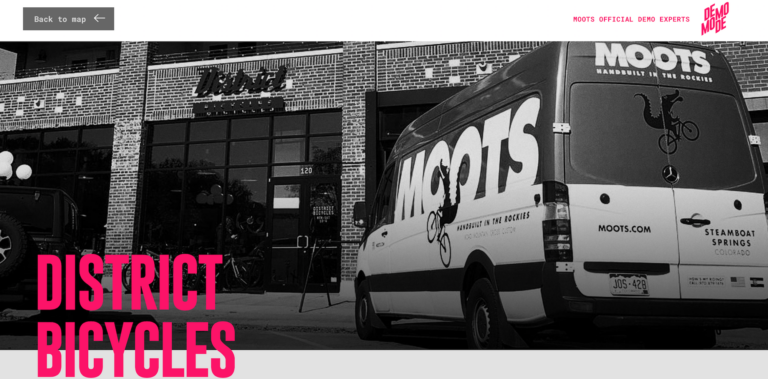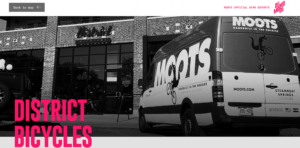 Pick by location. Once events become a thing again, we'll be on the road to support in-person demos at our dealers nation wide.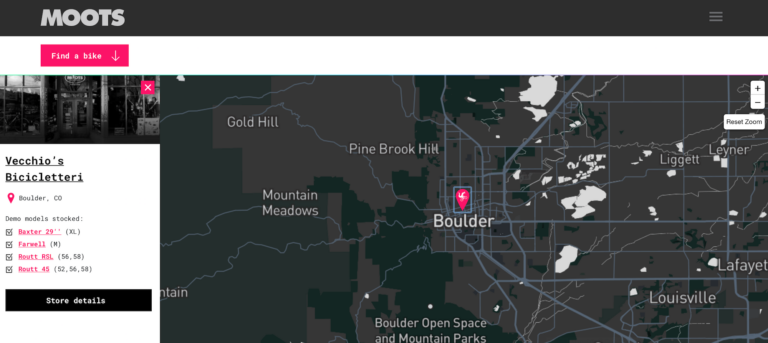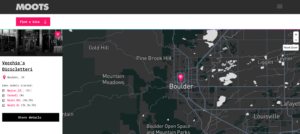 You can view exactly what each demo center has in its fleet.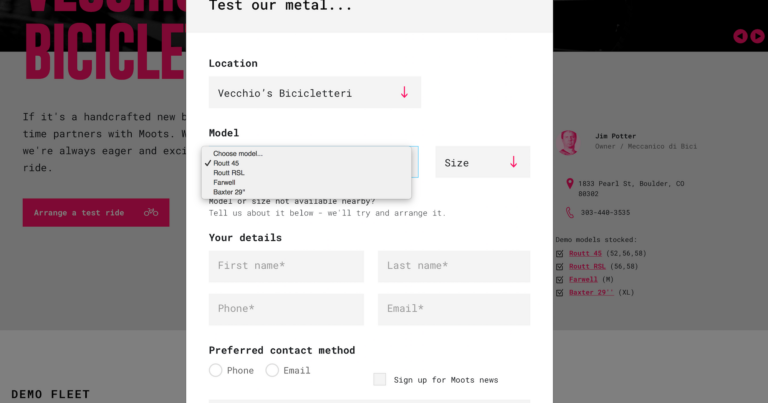 Submit a demo request form. Don't see the model in your size or in a given location? Note that in the open field and we'll do our best to connect you to that very bike.


Cruise the fleet to find the right Moots for you.
TAKE ME TO THE MOOTS DEMO CENTER