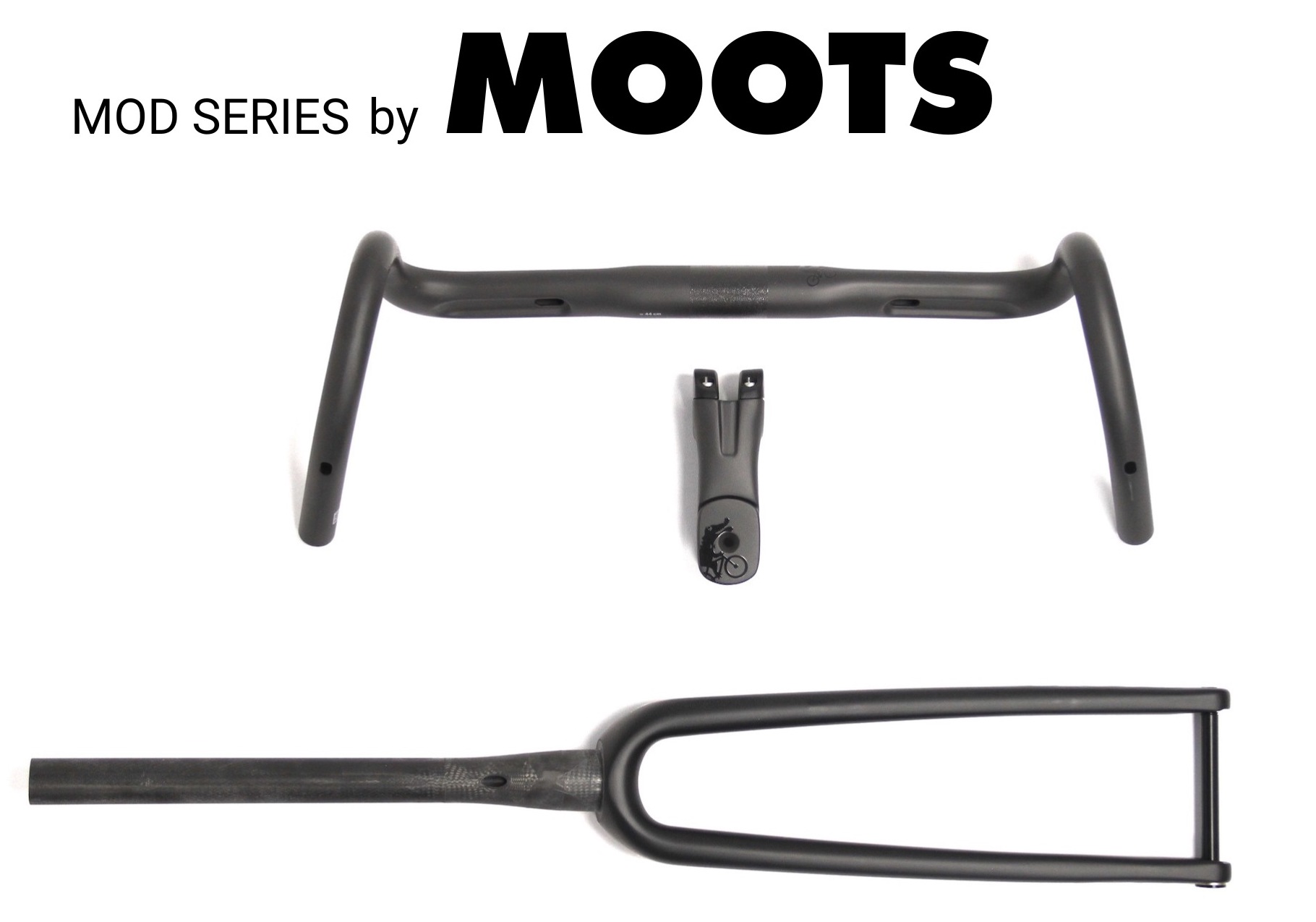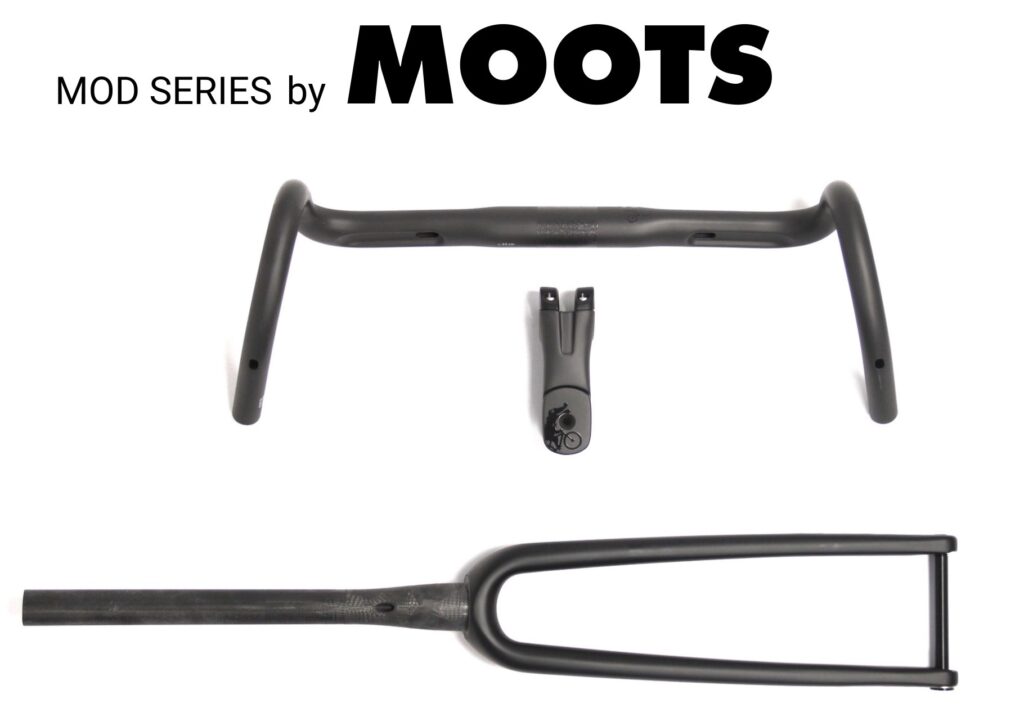 When the NEW ROUTT CRD came to life and along with it came 3 noticeable components that made it all possible. Our 3 NEW MOD Components. (Moots. Own. Design.) A newly designed stem, bar and fork that work as one to bring integration to our top gravel racer. For several years we have designed our own gravel and road forks to go along with our frames. Before those times we relied on other brands for our forks and found were often at the mercy of supply chain and spec offering. We decided to take matters into our own hands to make sure we always had forks to go along with our frames. The correct offsets, a graphic that was pure Moots, and a ride quality that matched our frames. They had to be our design and our own molds that we owned outright. That line of forks has been successful by all accounts.
Most recently we have branched out by going through the same process, but apply that to a stem, handlebar and a new fork. As times have changed, integration has entered the picture of handbuilt bicycles and lead us down the path for what you see in these images. A stem that works seamlessly with a new gravel bar and a new take on our trusted gravel fork with full internal routing. Let's take a closer look at each of these components.
STEM
We worked closely with Chris King Precision Components to develop the ACR top cap that is used by other component makers to ensure wide compatibility. A 35mm bar to stem diameter helps to route brake hoses and electronic wires internally by giving a bit more wiggle room vs. a 31.8.
70mm – 120mm in 10mm increments

-3 degrees only

35mm bar clamp diameter

ACR internal interface, used by other component manufacturers for wide compatibility

Made-to-match carbon top cap

200g for 90mm stem with faceplates, and hardware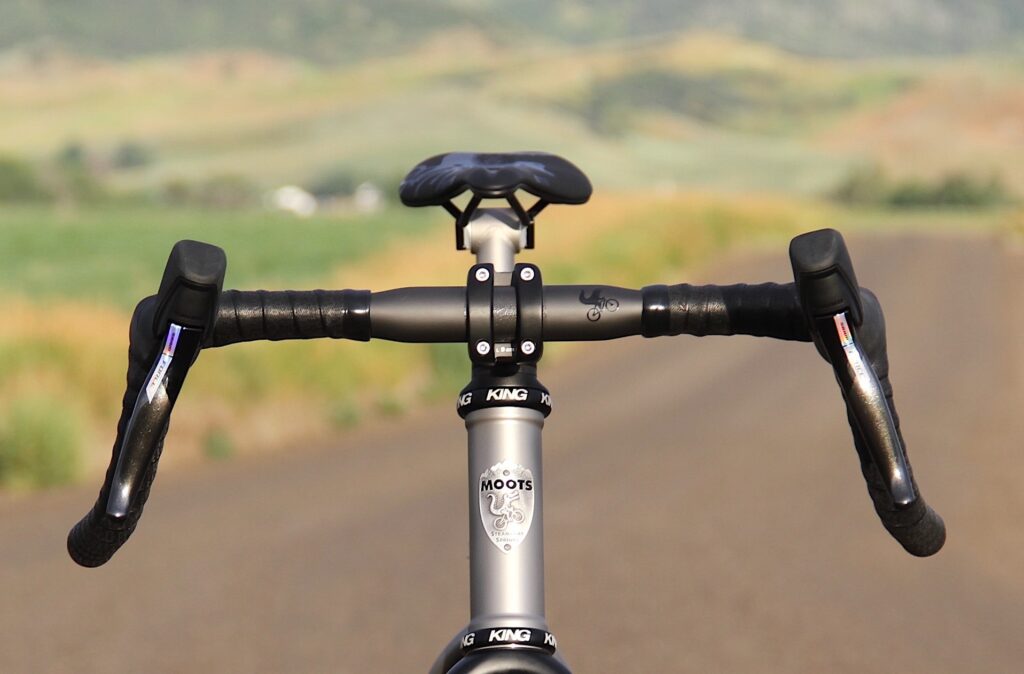 HANDLEBAR
A gravel bar was our first choice when it came to a bar. With long slightly flared drops the bar has multiple hand positions that are comfortable for the long haul.
Width – 40cm, 42cm, 44cm and 46cm

80mm reach, 13 degrees of flare, 145mm drop

35mm bar clamp diameter

internal routing ports

ergo tops shape

227g weight at 44cm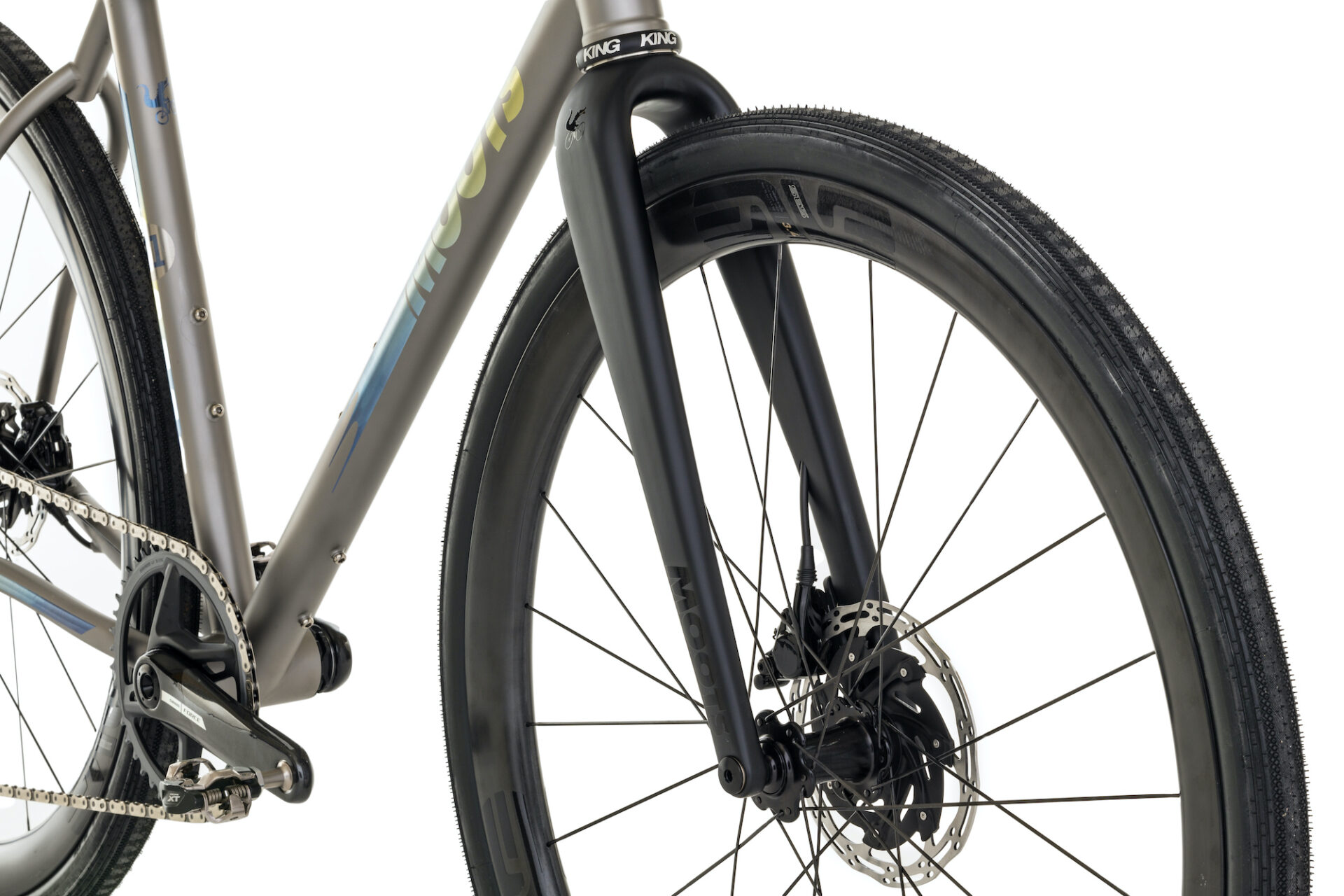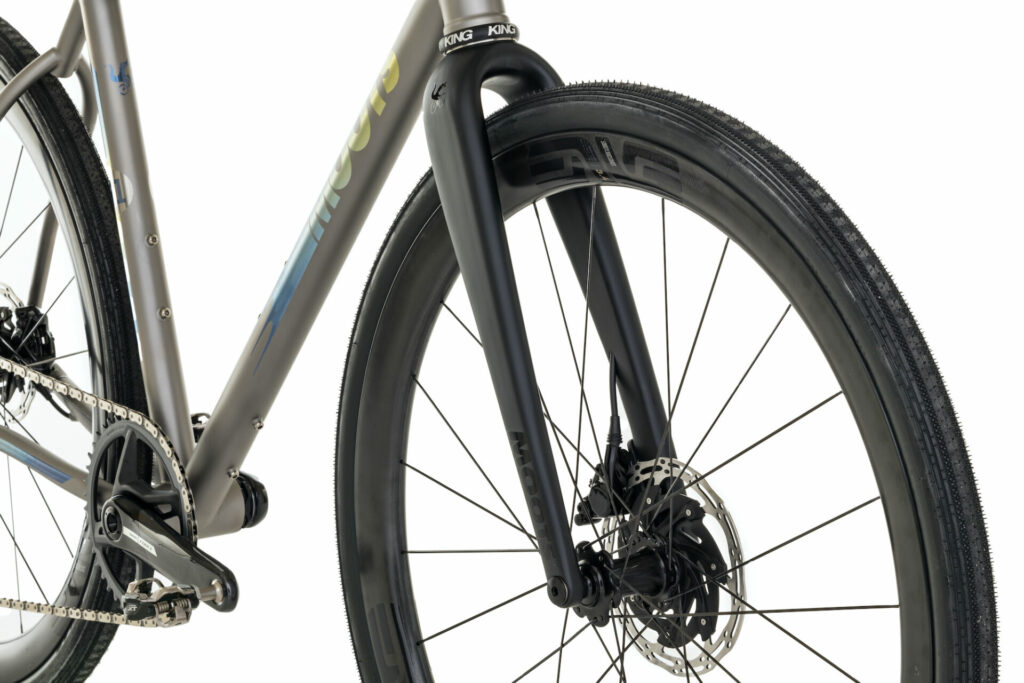 FORK
Built in the same style as our much used gravel/cx fork with a full internally routed hose line port. The ride quality of the Moots gravel fork should not be overlooked. Stiff, resilient, and matches our geometry across the size run.
395mm axle to crown

47mm rake

Clearance for 50c+ tire

12×100 axle

1.5″ to 1.125″ steerer

Fully Internal Brake Hose Routing

584g weight with expander plug, axle, and full 350mm steerer

Integrated hidden fender mounts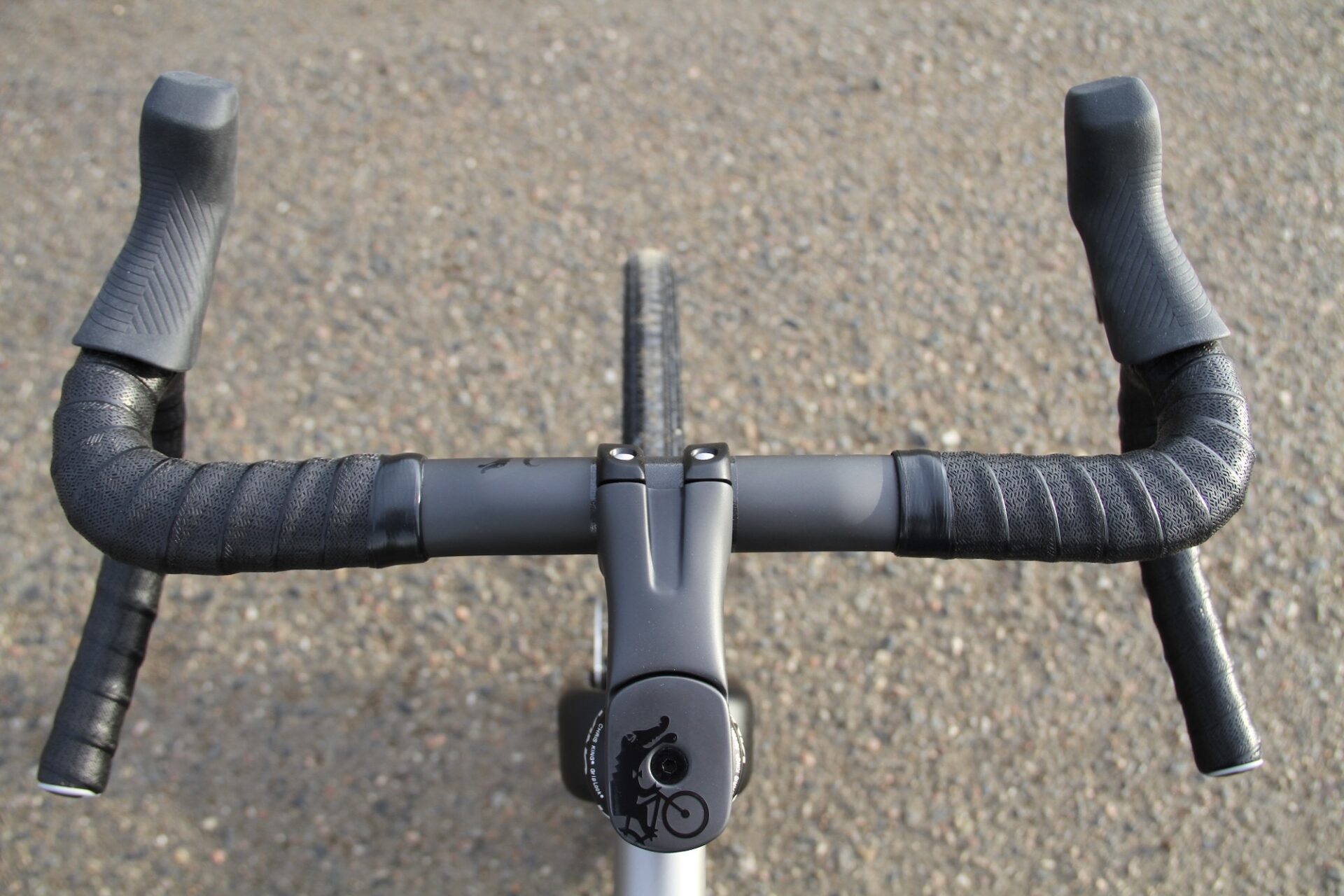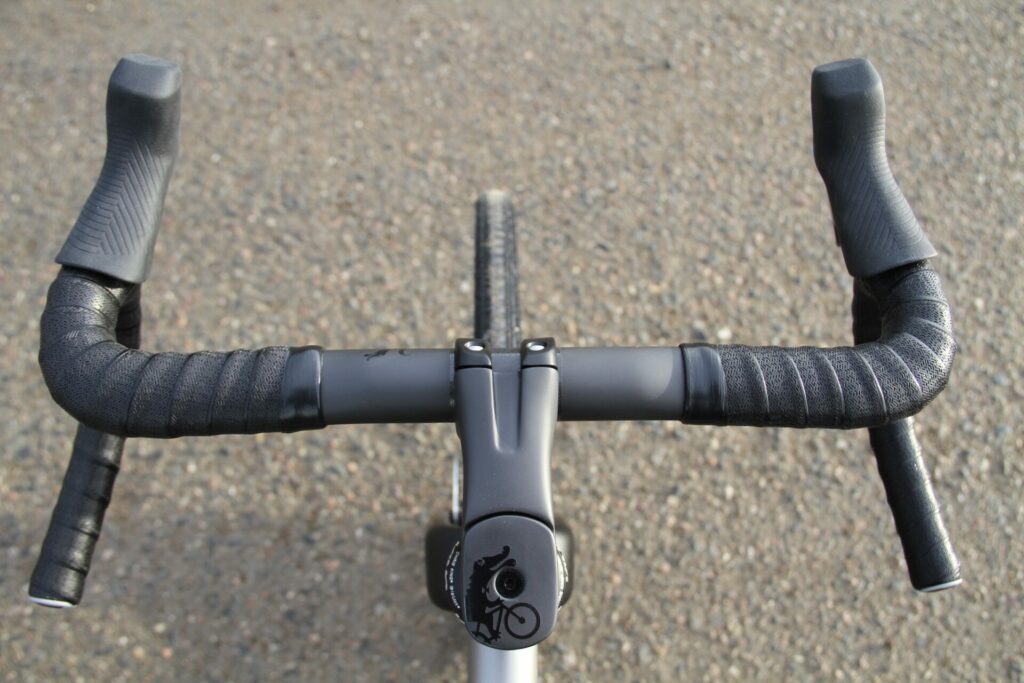 Riders view from above.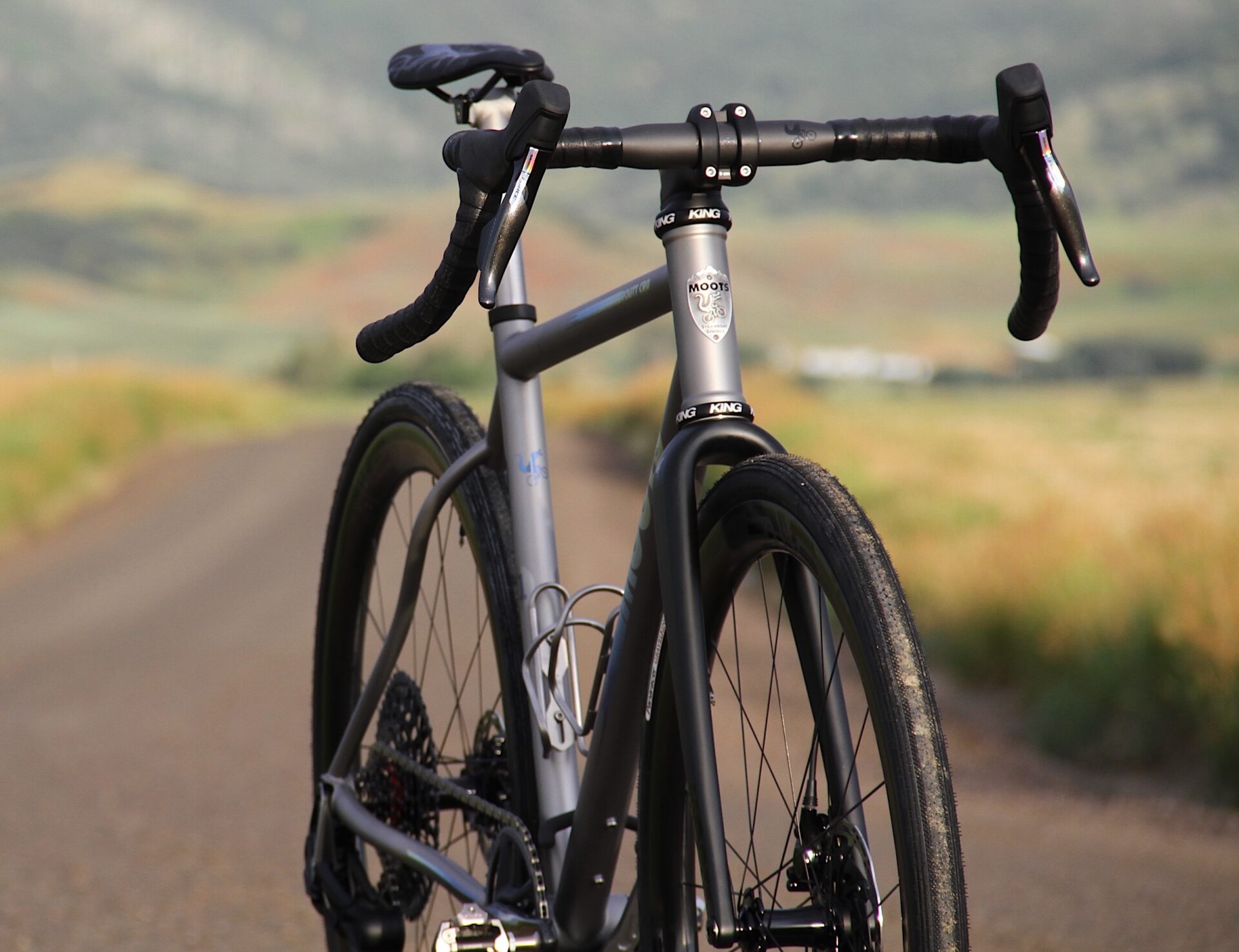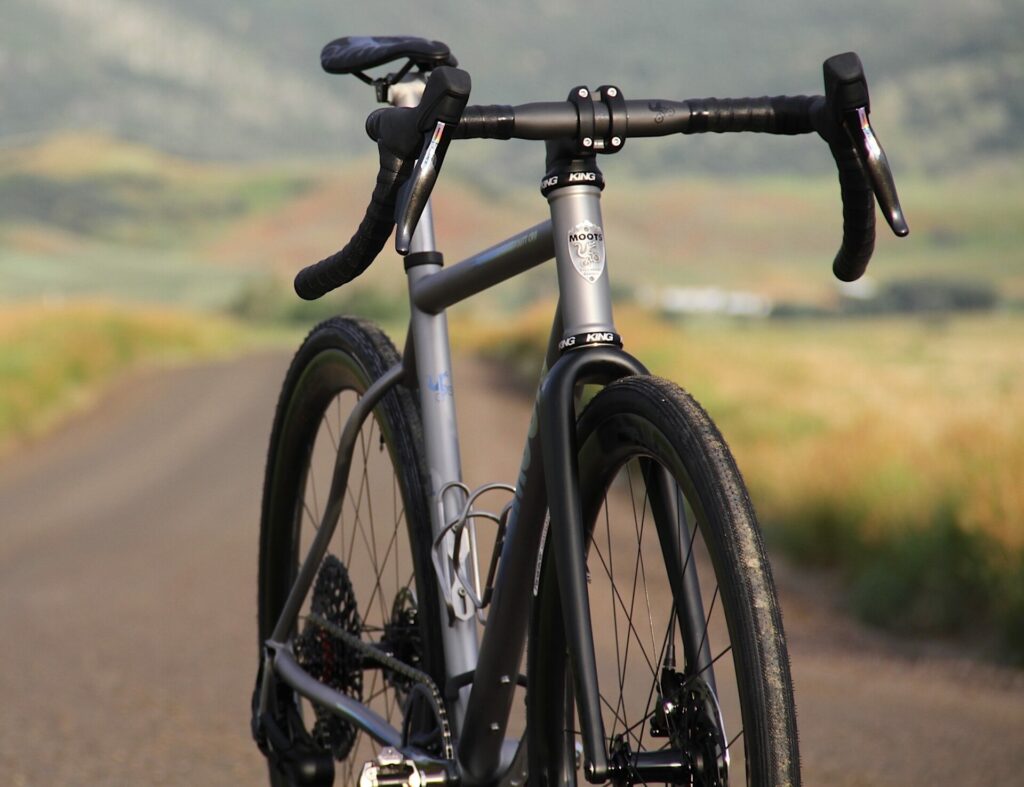 The complete MOD package pictured on the NEW Routt CRD are available on complete bikes or as a system for frame, fork, headset, bar and stem.