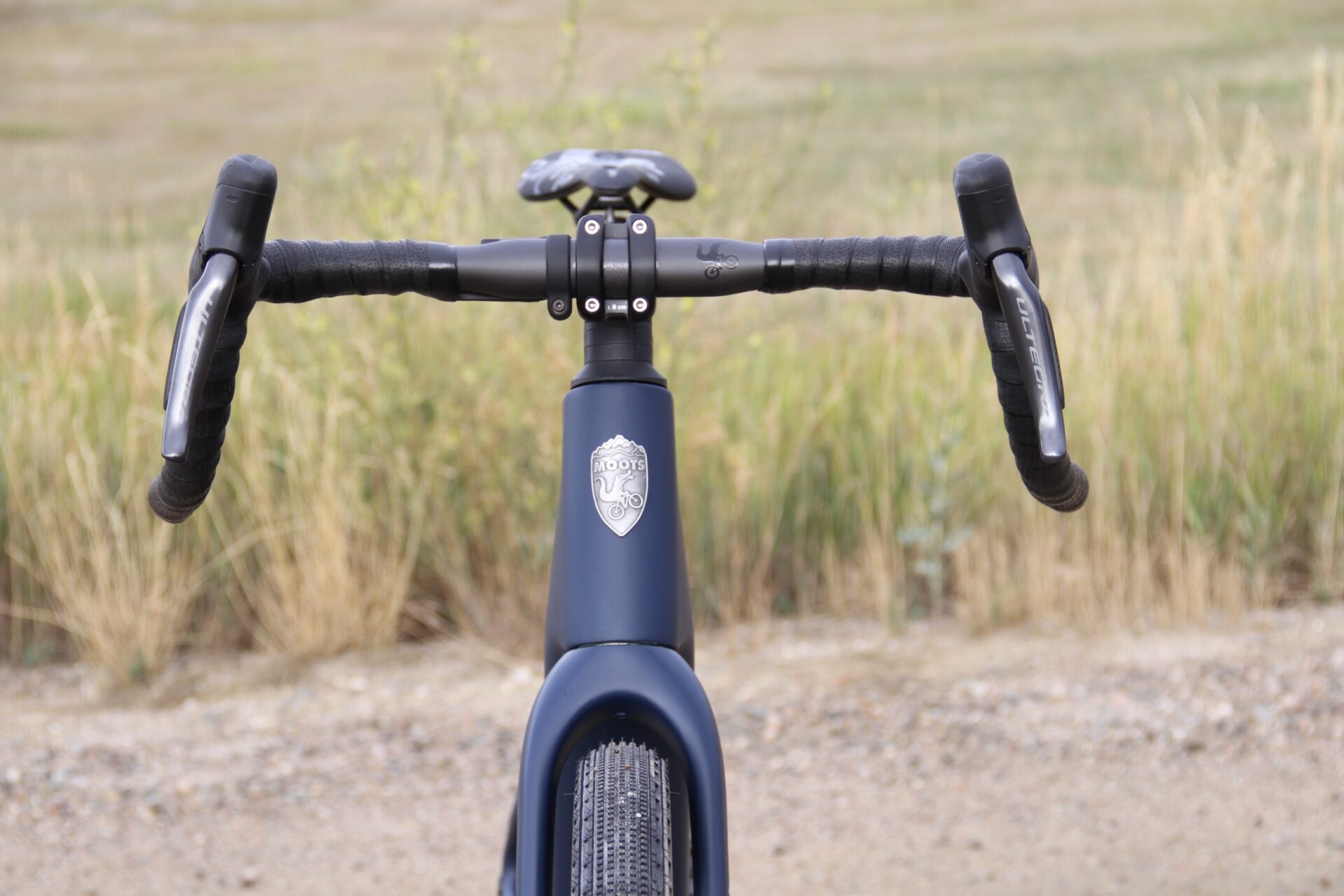 You have probably seen the NEW Express Gravel eBike and you may have questions about where Moots is headed and exactly what is going on in Steamboat Springs, Colorado! We've got some answers and facts to let you know about.
This sleek package has come from the same designers at Moots that fulfill your titanium dreams. It's well thought out and lands in the class 3 category of ebikes. It uses the Shimano EP801 system. The Shimano support system for these parts will be around for years to come.
Designed and assembled in Steamboat Springs, CO. 
Each Express is assembled right at Moots. This assures us that each one is held to our high standards of fit, finish and function.
Why eBike?
We've wanted to build an ebike since we started seeing them and riding them ourselves. As a company that is steeped in innovation for over 42 years, we felt that building out of carbon was the way to go. It can be shaped in ways that cleanly integrates all components and power supply of an ebike system. Our ebike is built on our MOD series platform. Designed by Moots and executed at the highest level by a long time partner. Carbon is stiff to handle the extra load of an ebike system, light to keep overall weight down in a high-performance package. Our experience with the bicycle continues to the next evolution of e-powered fun.
Replace a car trip with the EXPRESS, commute to work on the EXPRESS,or go out on an evening ride and beat the setting sun back home on the EXPRESS. It's not going to replace all of your bikes in your garage, but join them for specific uses and days when you just want to go a little further faster. Is it a bike that you put your feet on foot pegs and twist the throttle? Nope. It makes you work and ride with less effort, but still an effort. Through our rides we have been doing on the Express the common thread is that it makes you pedal but feels like a constant tailwind.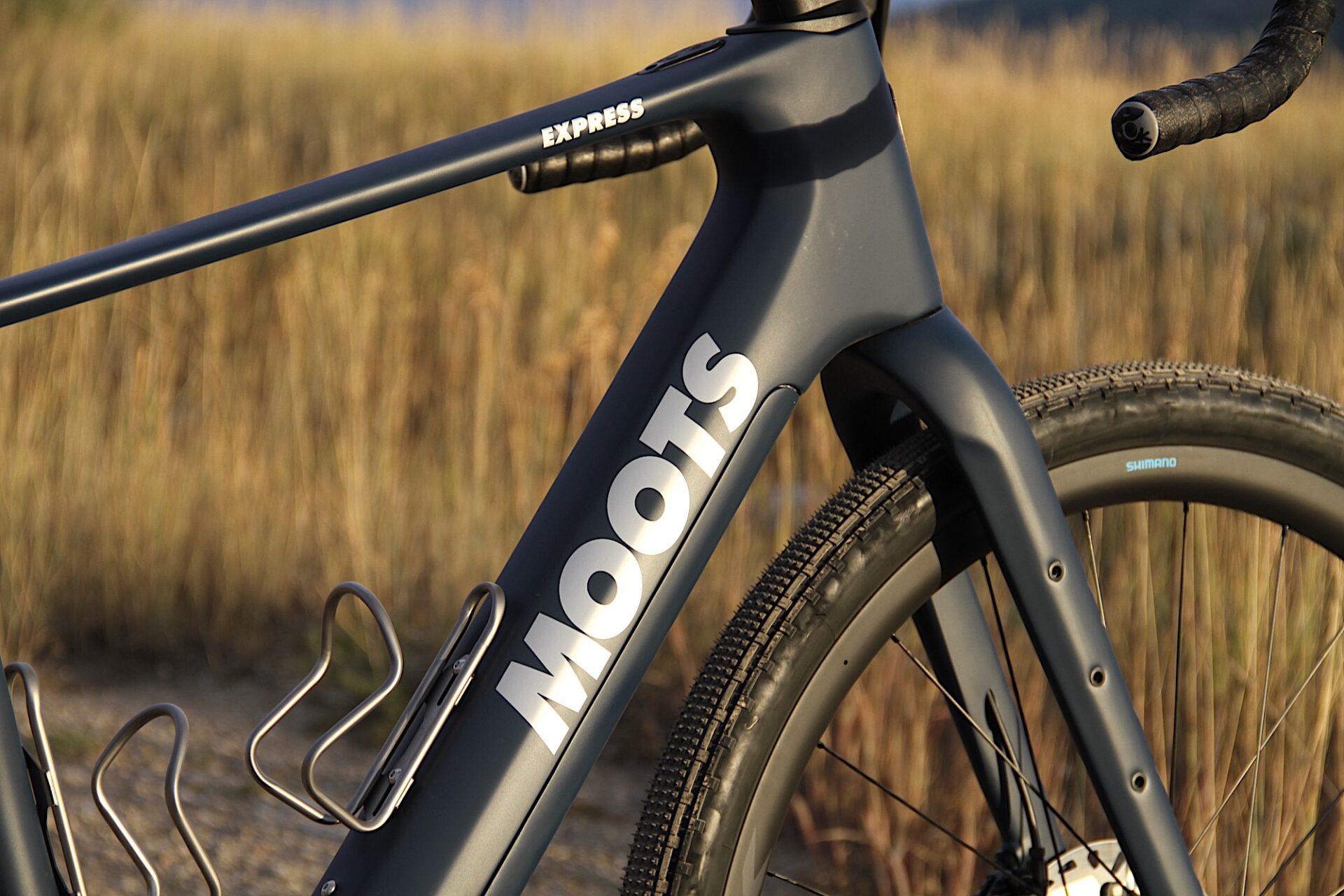 Why composite and why not Ti?
Simply put, titanium is not the right material for a high level/performance ebike. Over the years of working with titanium we have learned a number of things about where and how to use the material, but we still pushed to see if we could push the boundaries further. We spent a lot of time looking into how we could pull it off and what it would take to make an ebike out of titanium only to get to the same conclusion each time: when building the frame to a level of stability and robustness out of Ti the feature benefits of the Ti tubing is lost in the amount of material needed to secure a large battery and powerful drive unit. For short, we would need to use so much titanium in spots on the frame to make it safe to ride that legendary ride quality characteristics would be lost.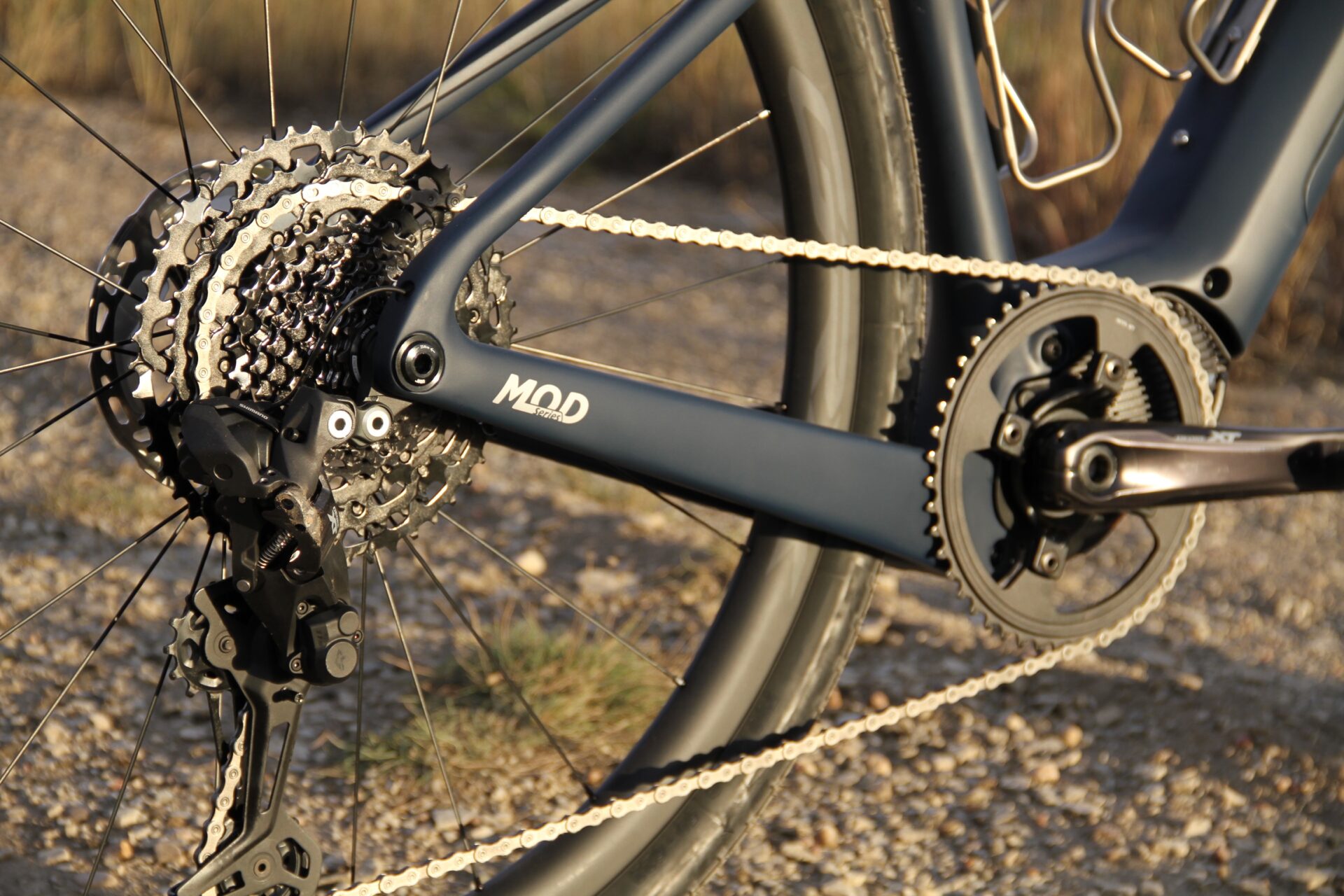 Who's it for?
Bike riders. Plain and simple. If you enjoy the wind in your helmet and new adventures that lie around the next corner or over the next hill, this bike is for you. Pedal assist power to put you into more places you many have never see or experienced. Social group rides that you may have never been able to be a part of are now reality and oh so fun. We view bikes as a positive no matter the power plant, whether full human powered or assisted power, if it gets people out on a bike all the better from our point of view.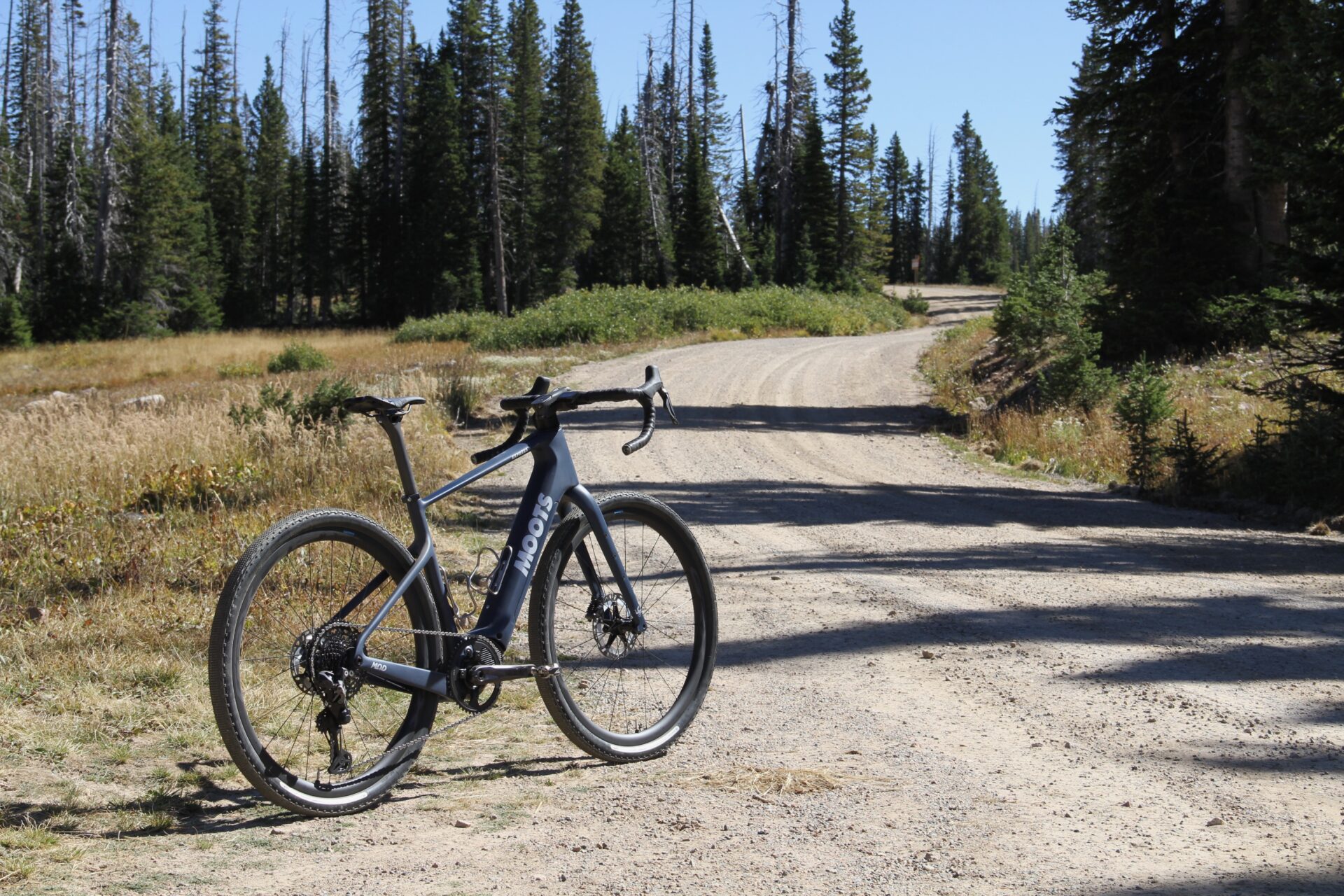 LEARN MORE ABOUT THE EXPRESS HERE: