MOOTS FACTORY TOURS ARE BACK!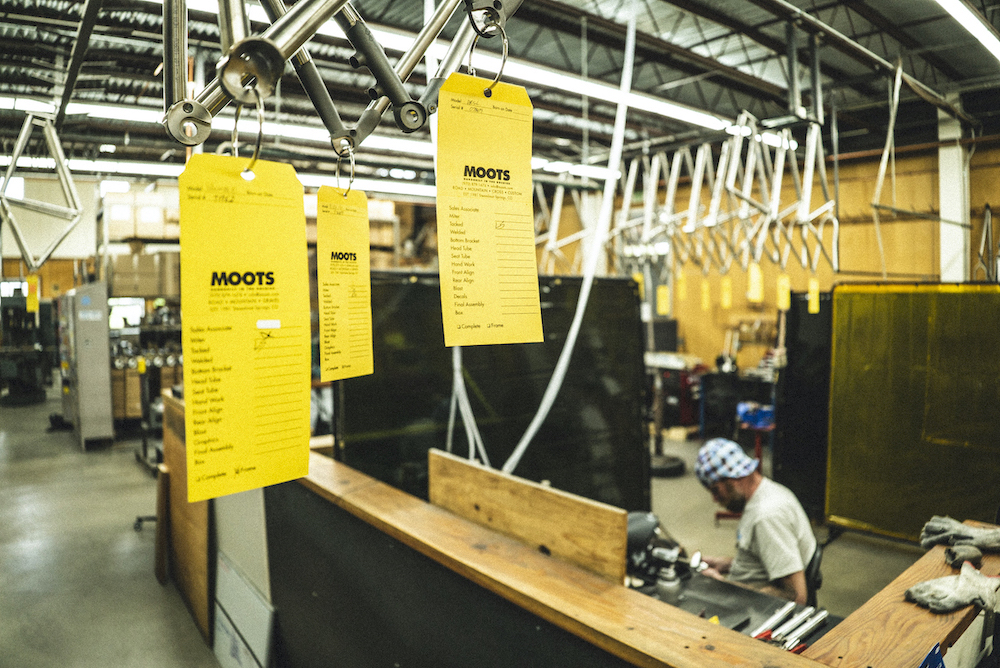 We are proud to announce that our much loved and insightful factory tours are back! When the pandemic hit in 2020 we closed our facility to any outside visitors so we could keep making bikes. Now that those times are behind us we have opened our doors back up so you can come see just what goes into making a Moots a Moots!
Our tours take about an hour and over that time you'll see the process from start to finish. Along the way you'll see bikes in progress, meet the people behind the artistry and maybe even get a tail wag from our many shop dogs.
Moots Factory Tour Times:
Monday 10am
Friday 10am
Questions? Reach out to us at: info@moots.com