Our team at Moots recently embarked on an effort to freshen up the brand and continue to refine how we approach customers in the market with information about the amazing bikes we build.  We've got an almost 40 year history at Moots building only premium bicycles and in a world today where consumers care more about the sourcing of their products and their longevity, we continue to be proud of the work we are doing and want to do our best to explain to exsisiting customers and new customers why they should be excited about Moots as well.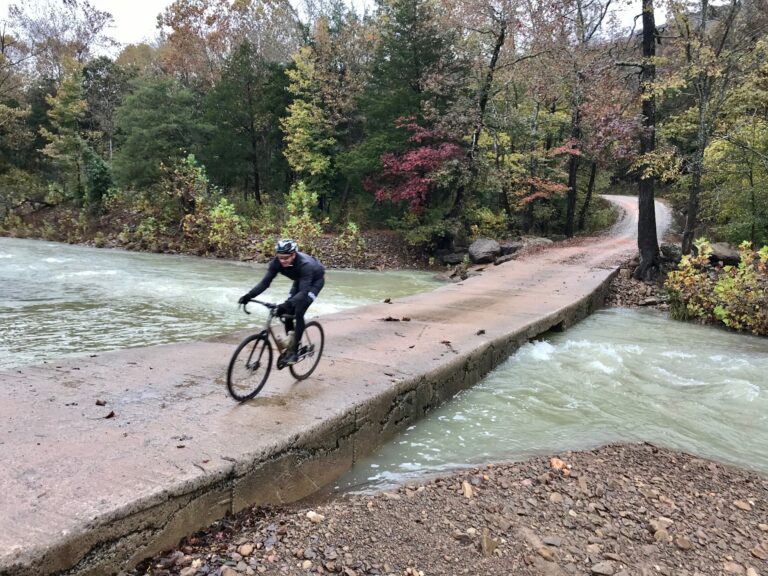 E + T + F demo experience over three days in Arkansas, October 2019.
We worked hard, did research and spoke to customers, dealers, employees and others in the industry about Moots.  Questions were asked about our brand, our bikes, why people chose to buy a Moots, etc.  When our team at Moots sat down to hear the readout on this research, we were super excited as the feedback hit home for all of us and felt uniquely Moots to the core.  The result is a new tagline we will use in our marketing that all of us at Moots are really proud to introduce:
Experience + True + Freedom
By itself, this is an exciting statement as bicycles bring joy and happiness to so many of us who just love this sport and that true freedom when we ride is part of what keeps us going despite tough weather, hills, etc.  Those experiences we share with friends or people we just met on an amazing ride stick with us forever and are how we define ourselves as cyclists.  Every riders' experience is unique to them and one style isn't any better than another as long as you're finding inspiration, passion and joy as you experience true freedom on your rides.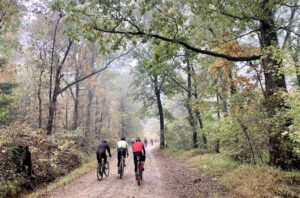 Freedom of the open (gravel) road.
At the same time, these words were carefully chosen as they have meaning individually as well and we thought it was important to explain to our customers, prospective customers, dealers and others why they were chosen beyond the feelings it can inspire as explained above.  The meaning of each of these words as we thought about their relevance to us here at Moots is as follows:
Our mission at Moots is to create a true life-long relationship between bike, rider & earth through unparalleled quality in product & experience.  The words Experience + True + Freedom just really felt honest and real to our entire team at Moots.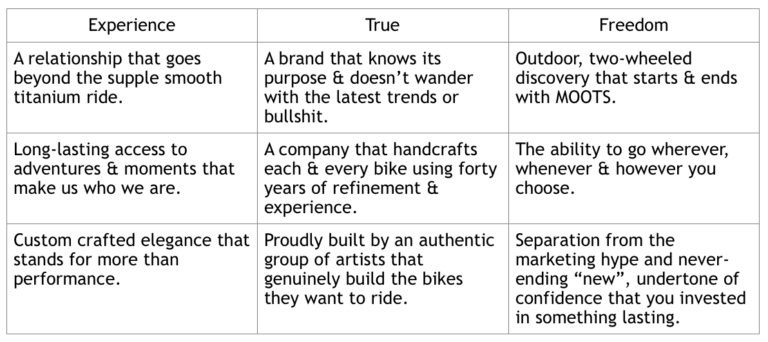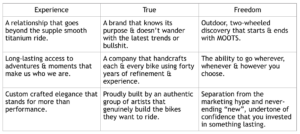 Beyond how real it felt to our team, it also feels right in the current world in which we live.  You can't visit a news site, read a magazine or watch any type of entertainment these days when climate change and care for our environment isn't part of the story.  Yet at the same time, we use Amazon to deliver to our home entire boxes that end up being used and put in a landfill shortly thereafter.  Or we buy products we know will only last 3-5 years and will be a waste challenge.  We at Moots are proud to build long lasting products customers know we will stand behind and be here years from now should they have a problem.  This ownership over such a long period creates an even deeper relationship between the bike and rider and though they may own other bikes along the way, our customers tend to keep theirs a long time and take pride in the lasting durability and beauty of their Moots.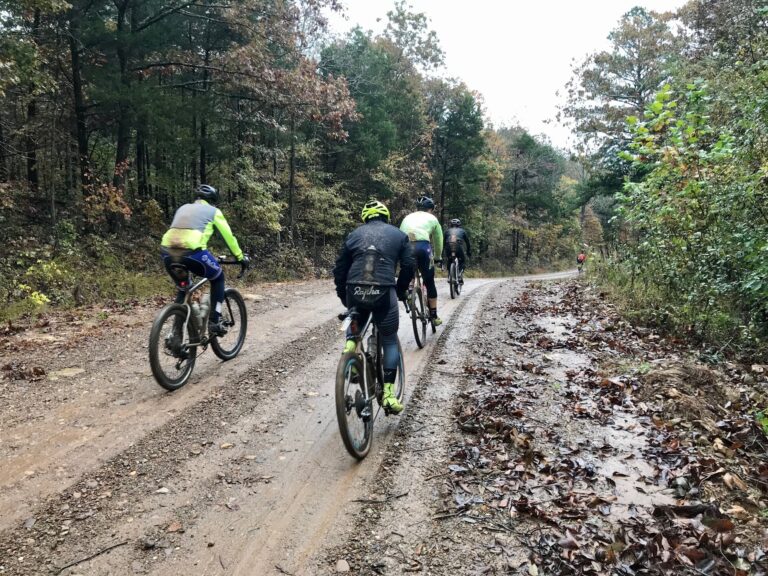 Thanks for taking the time to read this and further understand what Experience + True + Freedom means to us at Moots.  We hope it feels as true to you as it does to our entire Company.  This is a truly special place and our heart and soul goes into each product we build and we are thankful each and every day for the passion our customers have for our work.  Thank you!
To get on our next E + T + F demo ride experience click the link below. We have several happening around the country during 2020 to choose from. Next up is E + T + F LA, 3 days of riding in the Santa Monica Mountains just outside LA on a Moots, supported by Pedalers Fork Bike Shop. What could be better?
EXPERIENCE + TRUE + FREEDOM–LA  
MARCH  EXPERIENCE + TRUE + FREEDOM–TEXAS (LINK COMING)
MAY  EXPERIENCE + TRUE + FREEDOM–CATSKILLS, NY
JUNE EXPERIENCE + TRUE + FREEDOM–STEAMBOAT SPRINGS (3 DATES TO CHOOSE FROM)(LINK COMING)