Our west coast inside sales rep, Michael Loomis has been setting his sights on interesting routes over the last few years.  A few years ago he found himself on the Baja Divide with a group of friends and dubbed the theme "Until the sand runs out"…meaning; best get busy living and enjoying this life, because you never know when your sand might run out. Good words to live by. This year has obviously been riddled with unknowns, so planning something and getting to do it are two different things. After a one-way car rental they started this segment in Butte Montana to turn around and ride back to Steamboat Springs and Moots HQ.  His go-to bike for these adventures is his MOUNTAINEER decked out with all the usual bike-packing widgets you can think of. Check out what they saw along the way:
Six friends with a cycling history going back over 25 years come together in late August for a tour on a section of the Great Divide Mountain Bike Route, starting in Butte, MT, and riding some 850 miles back the Steamboat Springs, CO, home of Moots.  Four of the six are riding Moots Mountaineer YBBs, one on a Rogue YBB, and these are the perfect match for this off-road tour.  The Tour Divide runs from Banff, Canada, to the southern border of New Mexico, and is a mix of dirt and gravel road, two track, some single track and sections of pavement.  With the amount of rough 4WD tracks and plenty of gravel washboard, the YBB suspension offered the perfect amount of compliance to keep the rear wheel in contact and diminish rider fatigue.  
Just about to Colorado after crossing the Great Basin.
The daily routine goes something like this: roll out and ride all day, find a campsite and set up the tent, a quick dip in stream or lake (wash out that shammy!), make food and recount the day's ride while pouring over the maps for the days ahead, sleep and recover.  Get up with the sun and make the coffee and oatmeal, start it over again.  Navigation can be a big part of the day, with planning for food and water resupply and the next night's camp as the main focus.  Finding enough food and nutrition can be a real challenge when shopping is at a gas station convenience store.  No such thing as overeating out on the trail, and I lost a total of 20 lbs. over the course of two weeks.  
Camp is where you make it.
There is a certain rhythm to a bikepacking trip, a simplicity and focus that can be hard to find in life these days, and the Tour Divide takes a rider through some truly remote places best seen from the seat of a bike.     
Massive views in remote locations.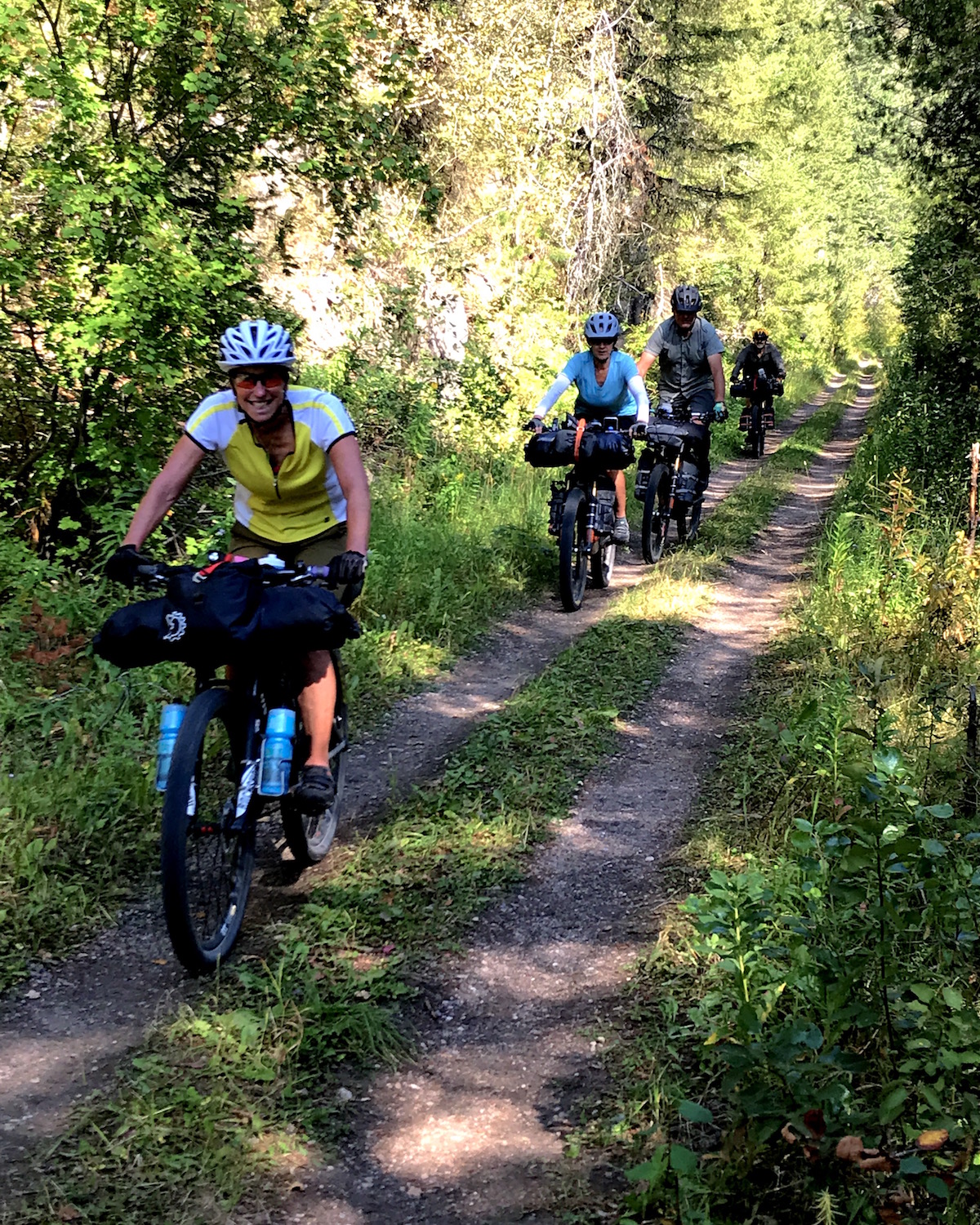 Bikes and smiles.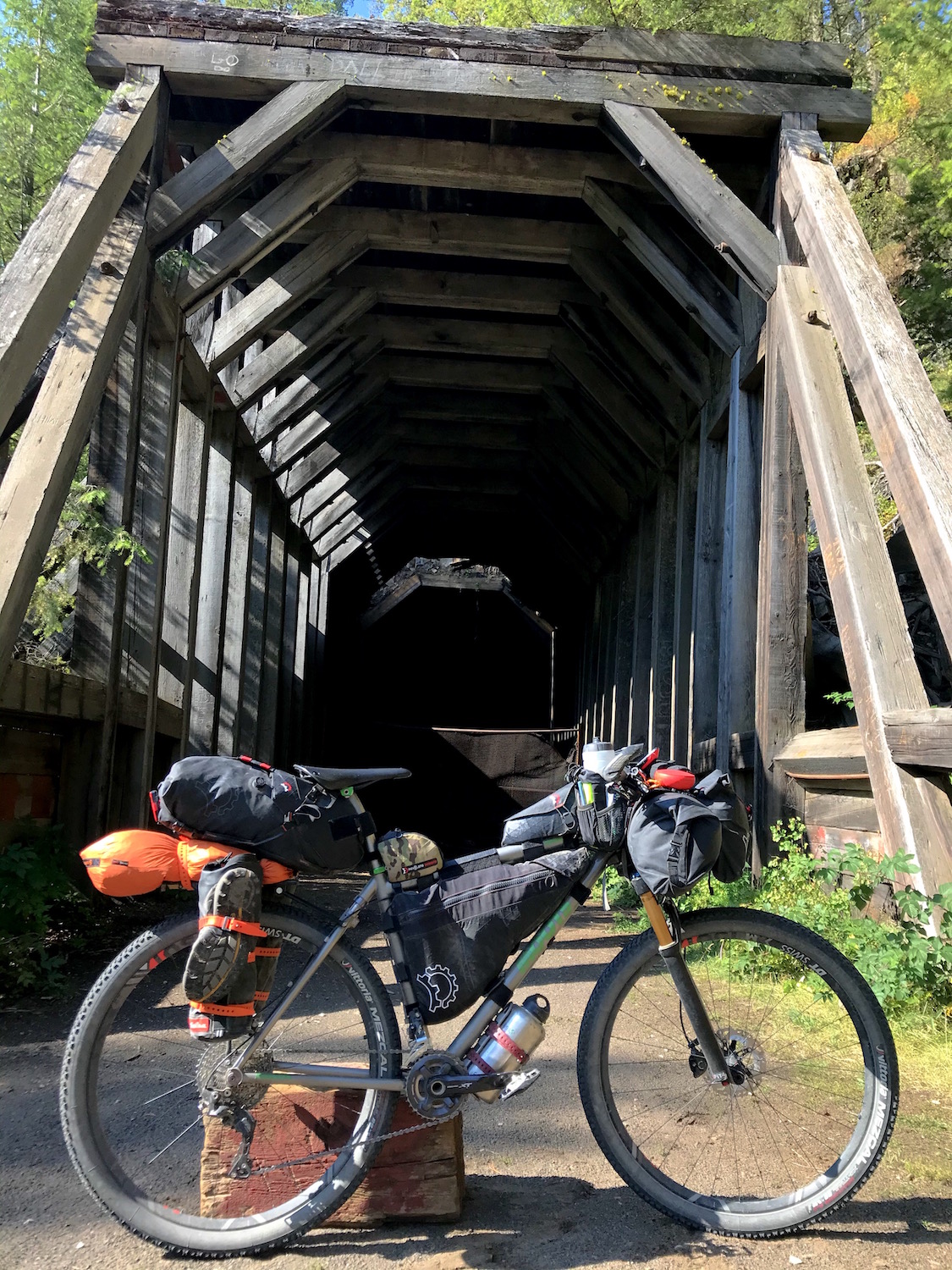 Michael's Tour Divide Set up:
Frame: Mountaineer (size LG)
Fork: Fox 120mm
Headset: Chris King
Stem: Moots
Post: Moots
Group Set: XT 2x
Wheels: DT 29
Tires: Vittoria Mezcal 29 x 2.25
Bags: Revelate
Add-ons: King Cage-Anything Cages
Rear rack: Tumbleweed T-Rack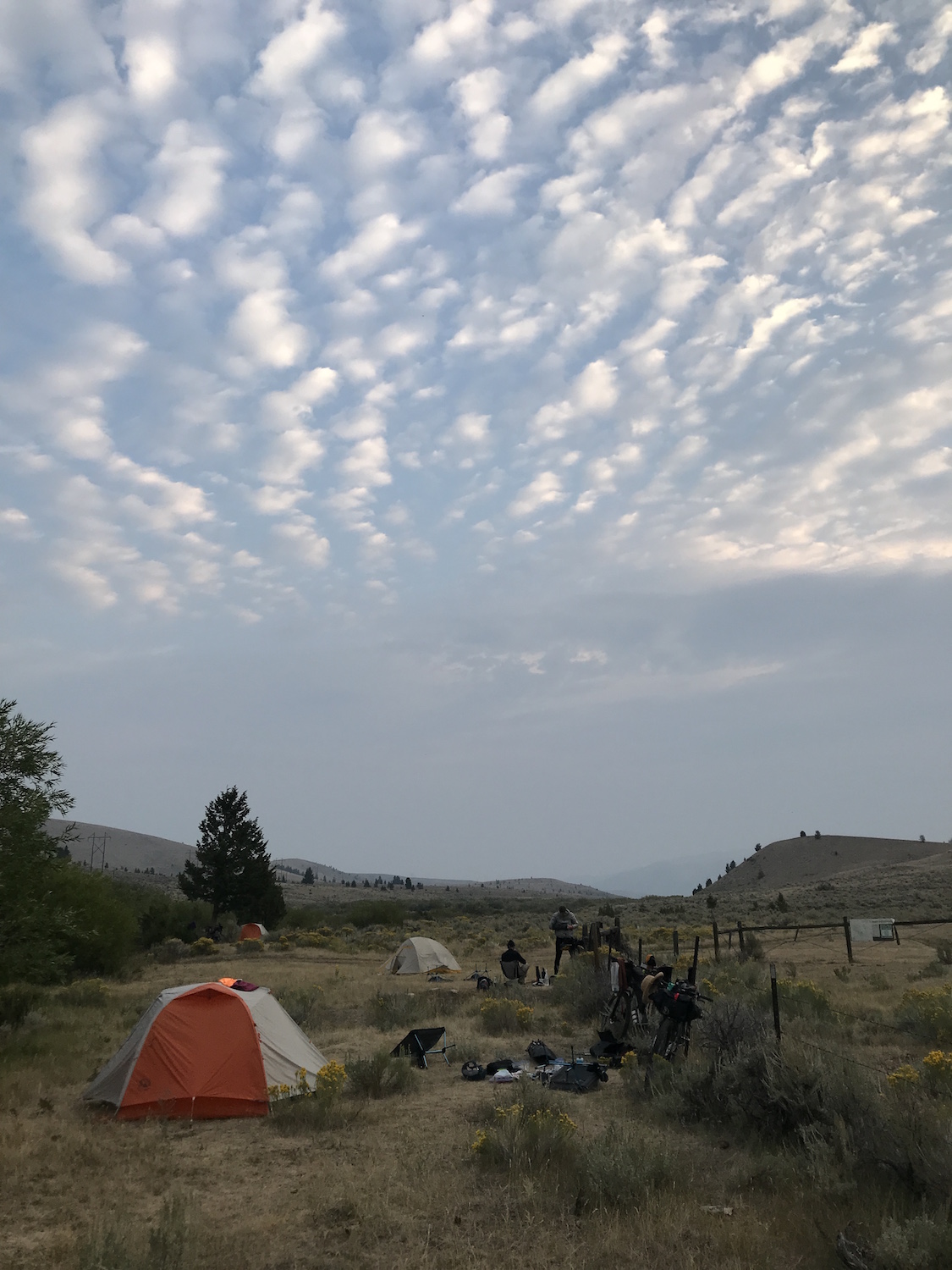 Moody skies and home for the night.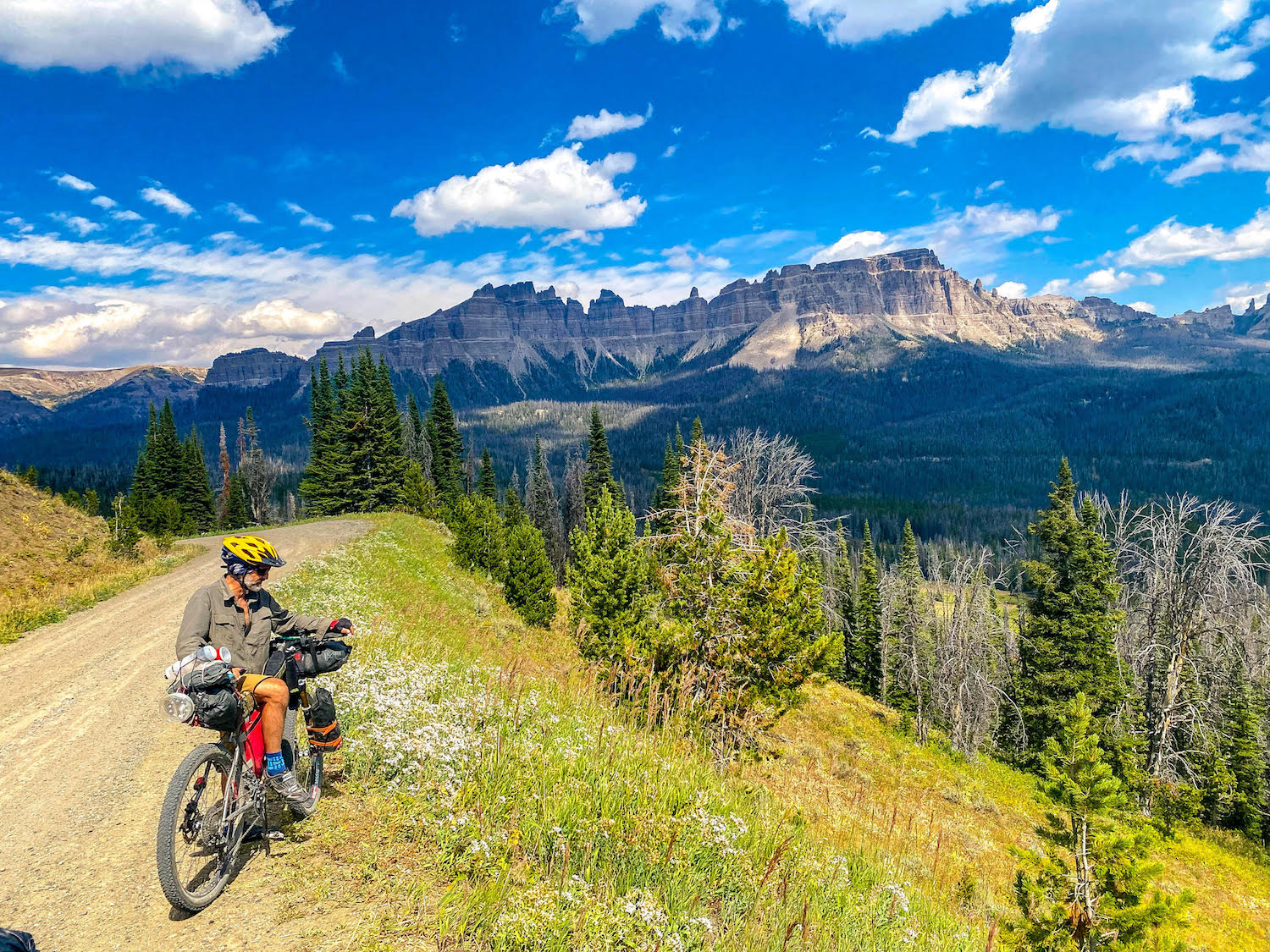 You've gotta stop and take in the views.