Building bikes in the small quantity that we do, we often if not always know the end customer, we know where they ride, the reason they chose to have us build them a bike and this is usually followed by images of their Moots once they are off and riding. It is an honor and always fascinating to see the bikes used once they leave our hands. Last week a German customer participated in The Odenwald Odyssey in and around Heidelberg Germany for his first big day on his Routt RSL. The Fahrstil Cafe' and Clubhouse organized the ride on the network of amazing roads and gravel pathways in and around Heidelberg. It gives us an ear-to-ear grin to know that our bikes are getting used as designed and the owner is enjoying this cycling life on their Moots. You might notice the addition of the stars and stripes to the head tube/top tube junction of his bike, a true testament to the love of the brand and the proud feeling to own his dream bike. We are thankful for each and every one of our customers near and far.
Timo Rokitta writes in and shares some images of the ODENWALD ODYSSEY 2020 as seen from his ROUTT RSL:
It was the first hard use of my Routt RSL at a gravel event. Due to the low weight of only 8.2 kg it had an advantage over the other participants. On the fast forest paths it ran very quickly because of the aoerodynamic DT Swiss wheels. the electronic Shimano GRX always held reliably, even when things had to be done quickly. But best of all was the comfort of the ingenious titanium frame from Moots.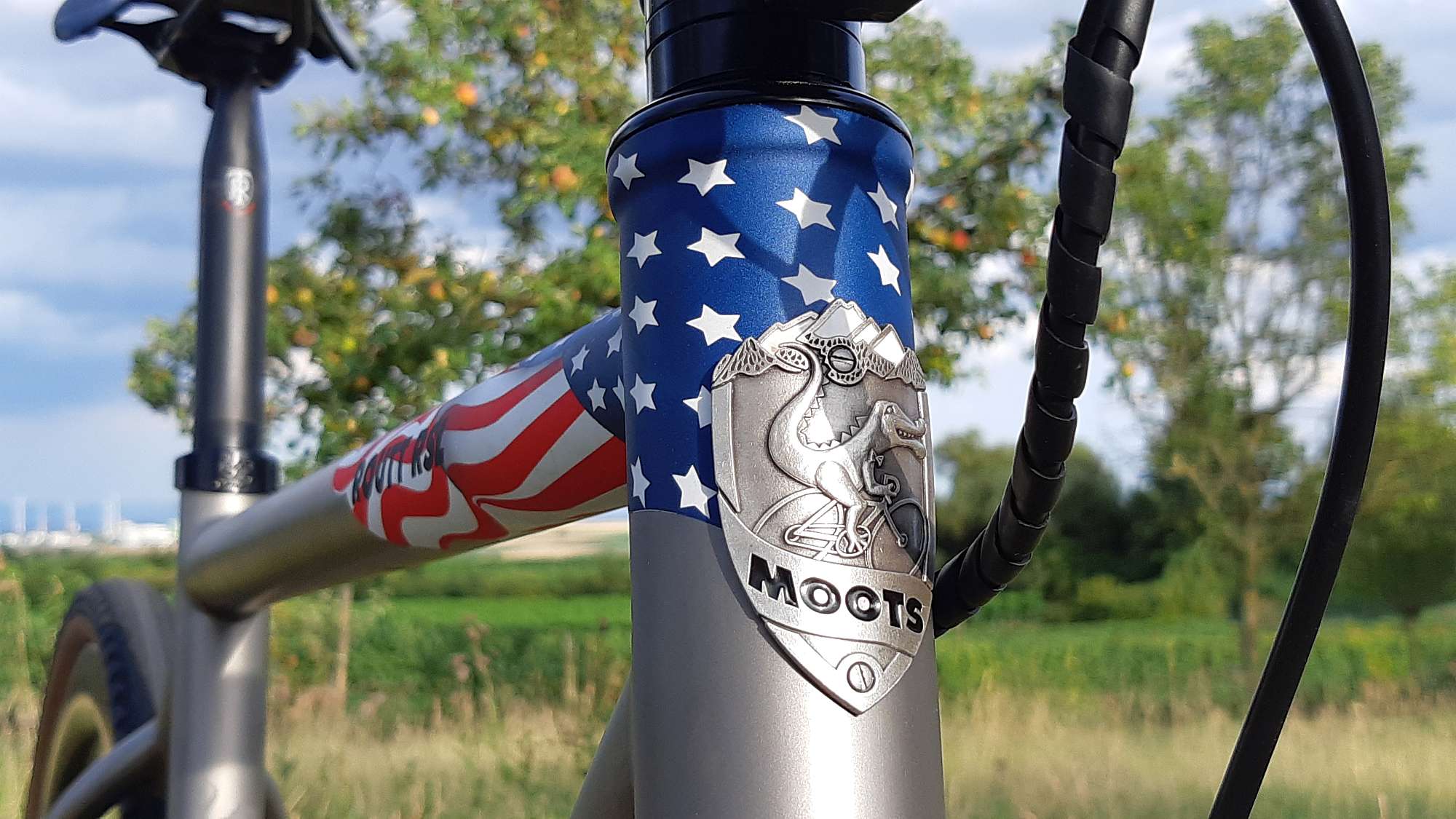 A splash of stars and stripes to lead the way.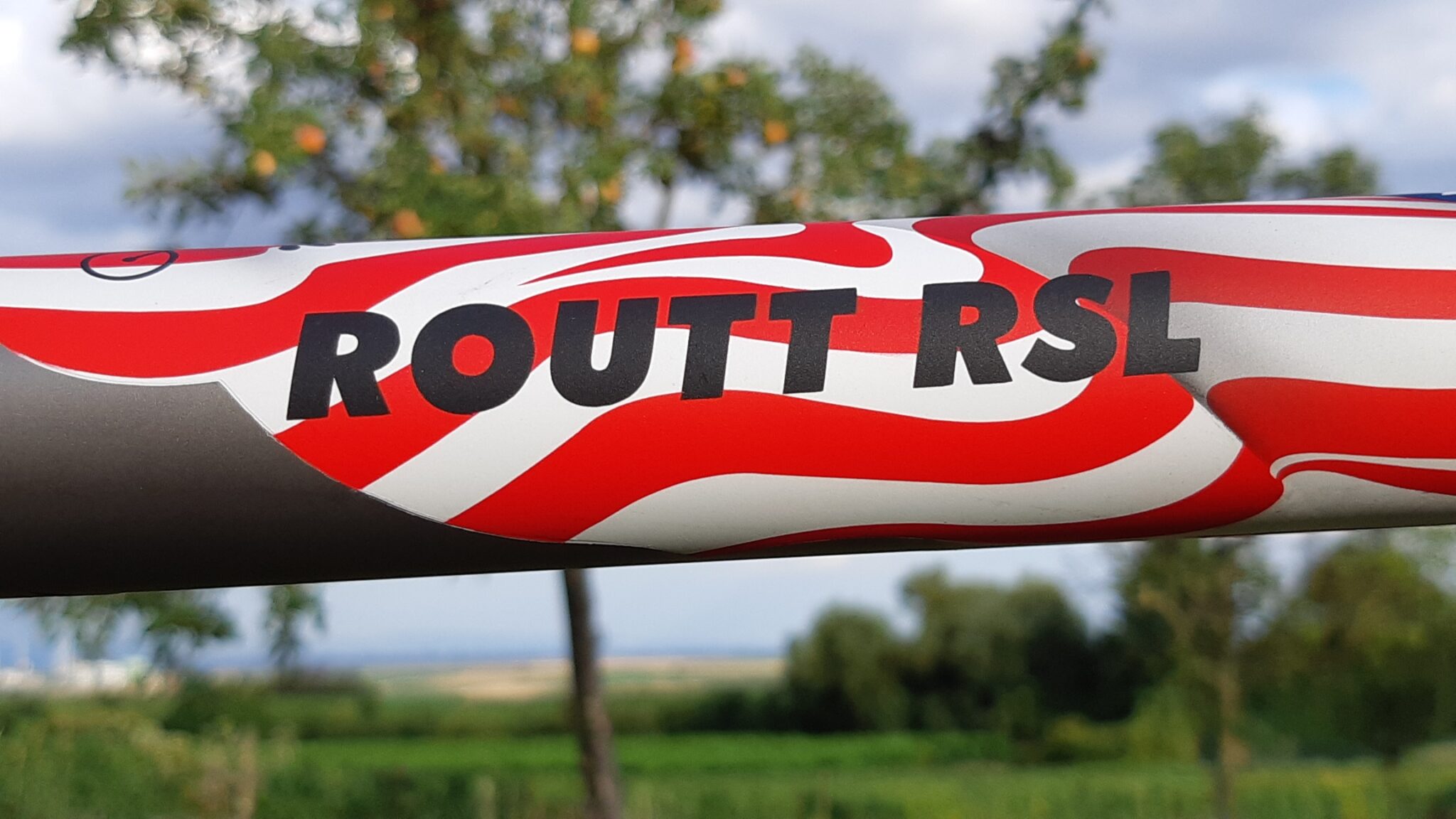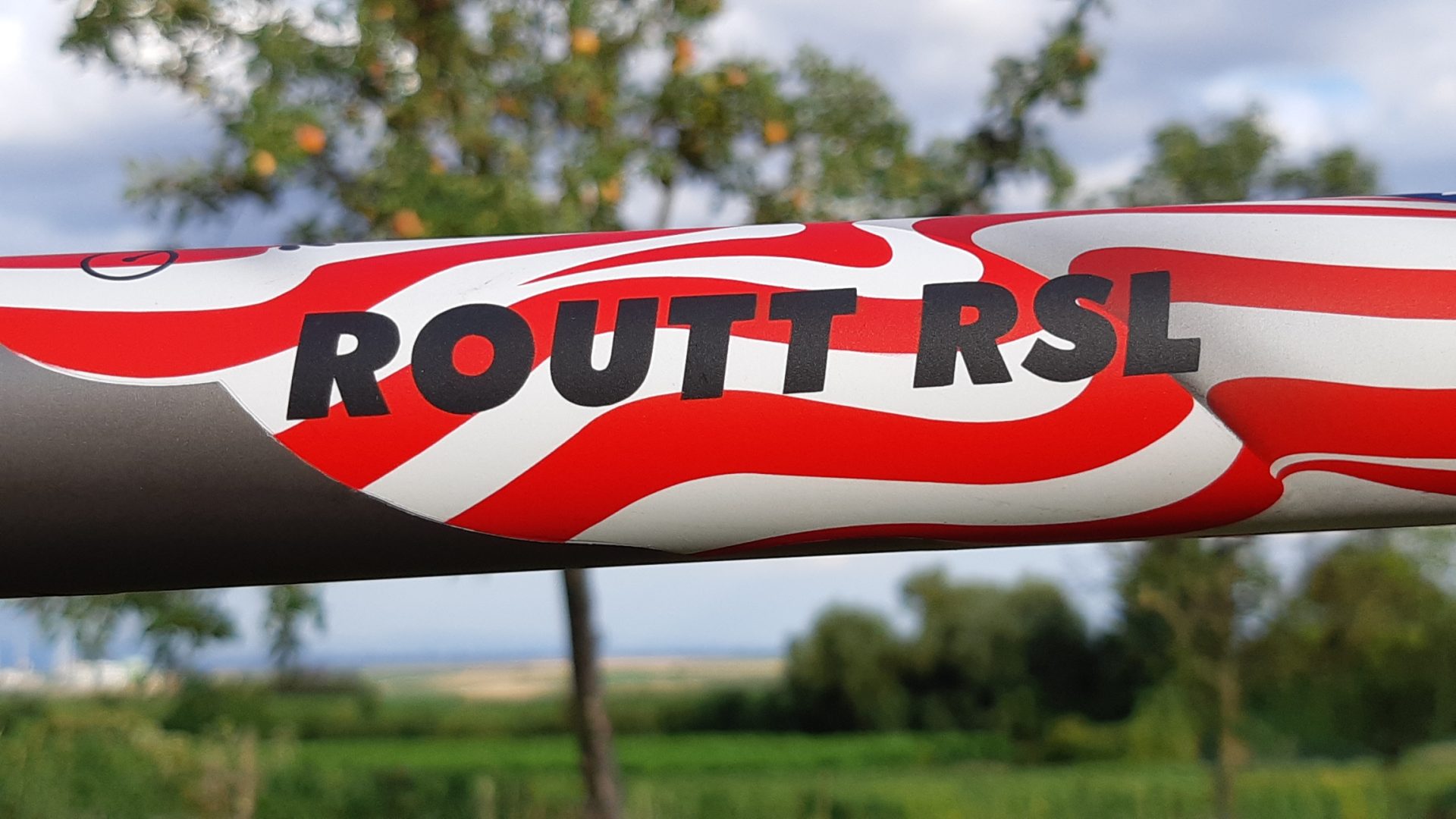 Very nice work on the paint….it looks very 3 dimensional!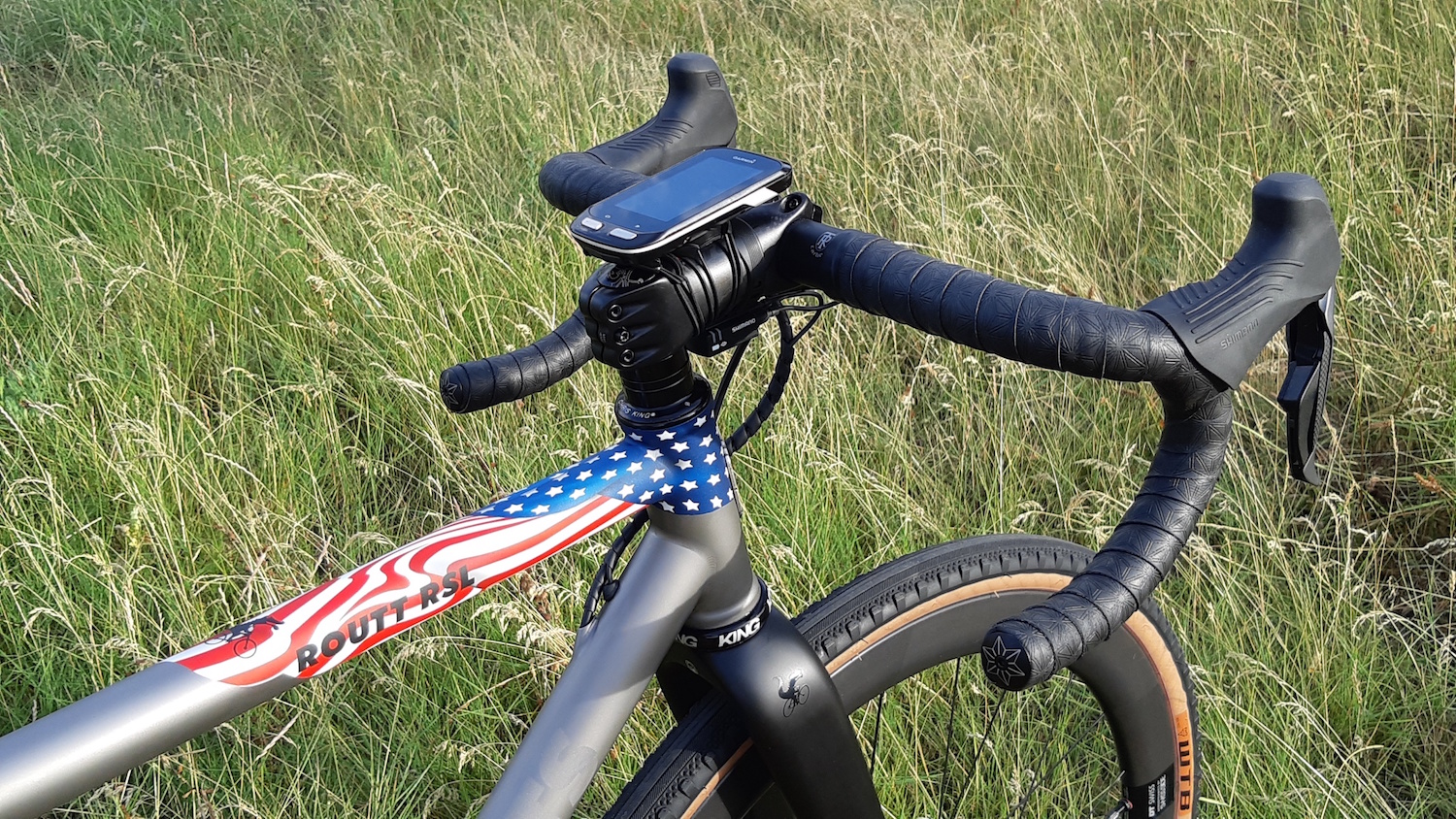 The control center.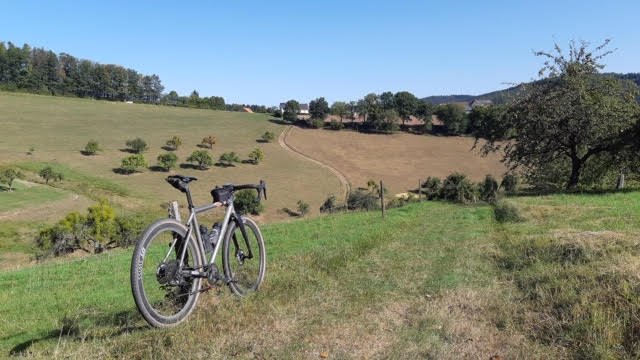 Oh those beautiful rolling hills of Heidelberg! Perfect for the Routt RSL.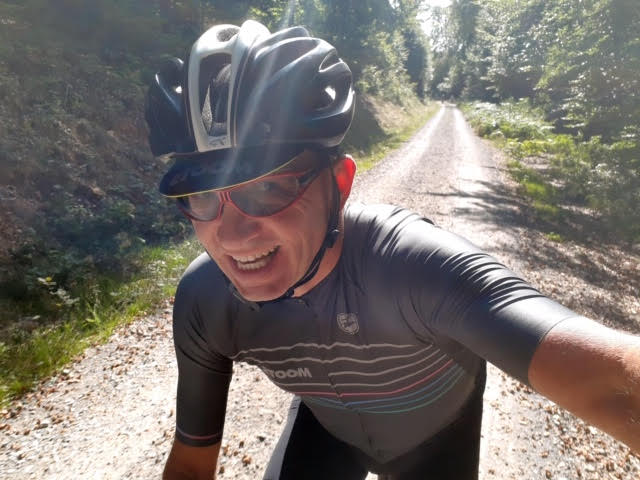 The smile sums it all up.  Bikes are fun!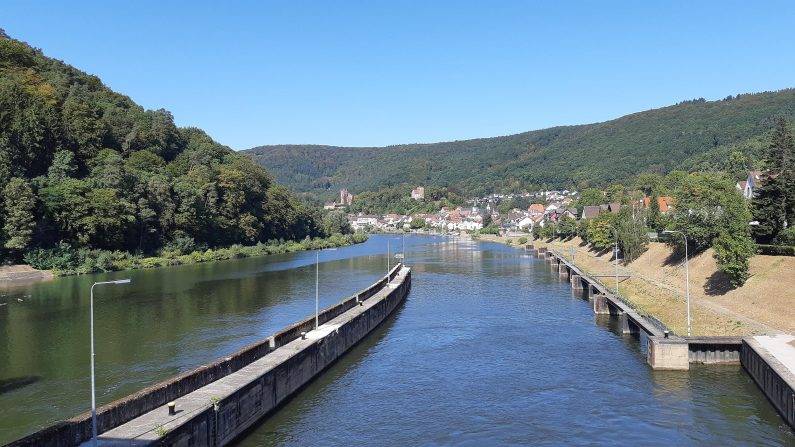 The Neckar River runs through this beautiful slice of Germany.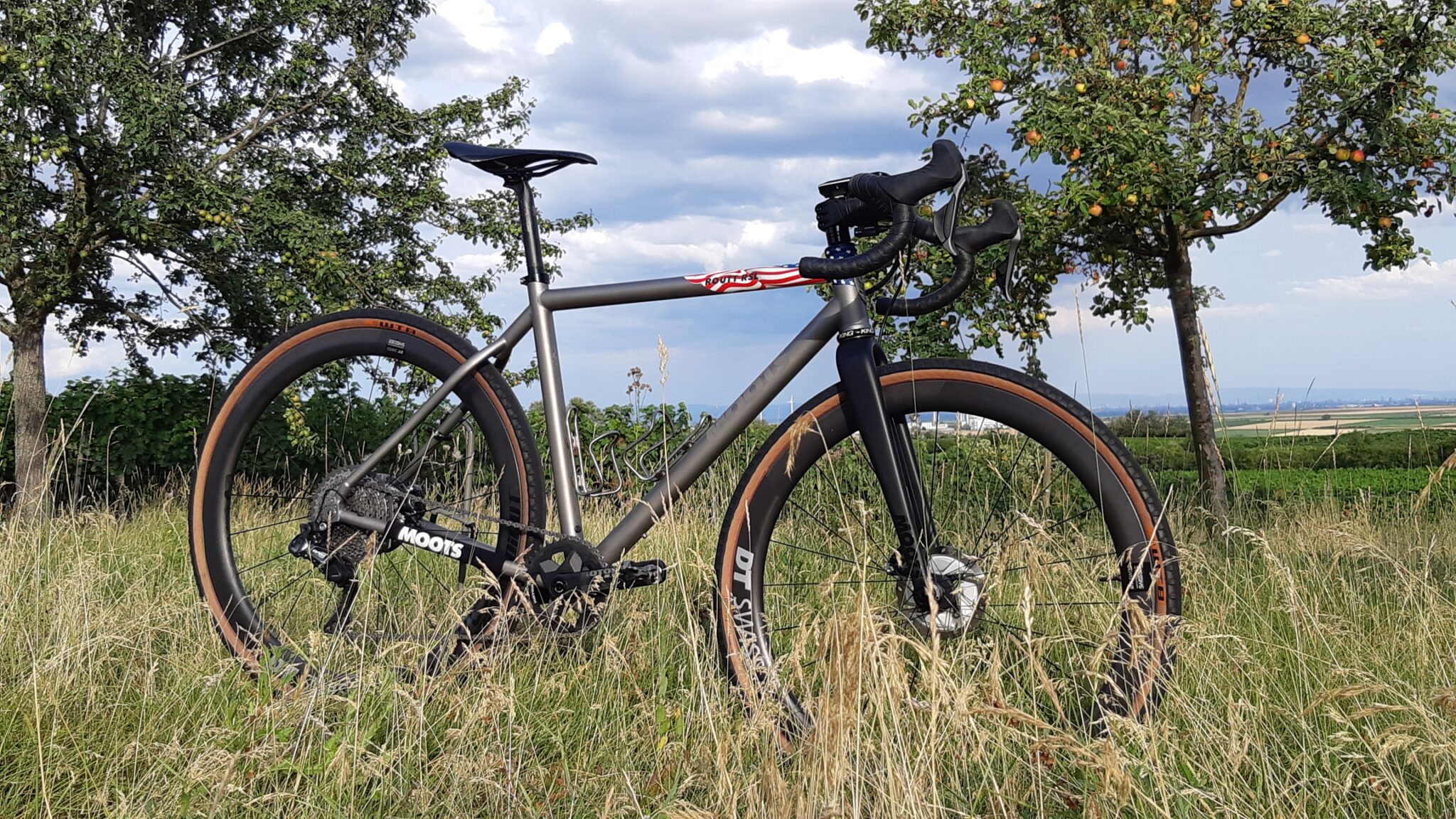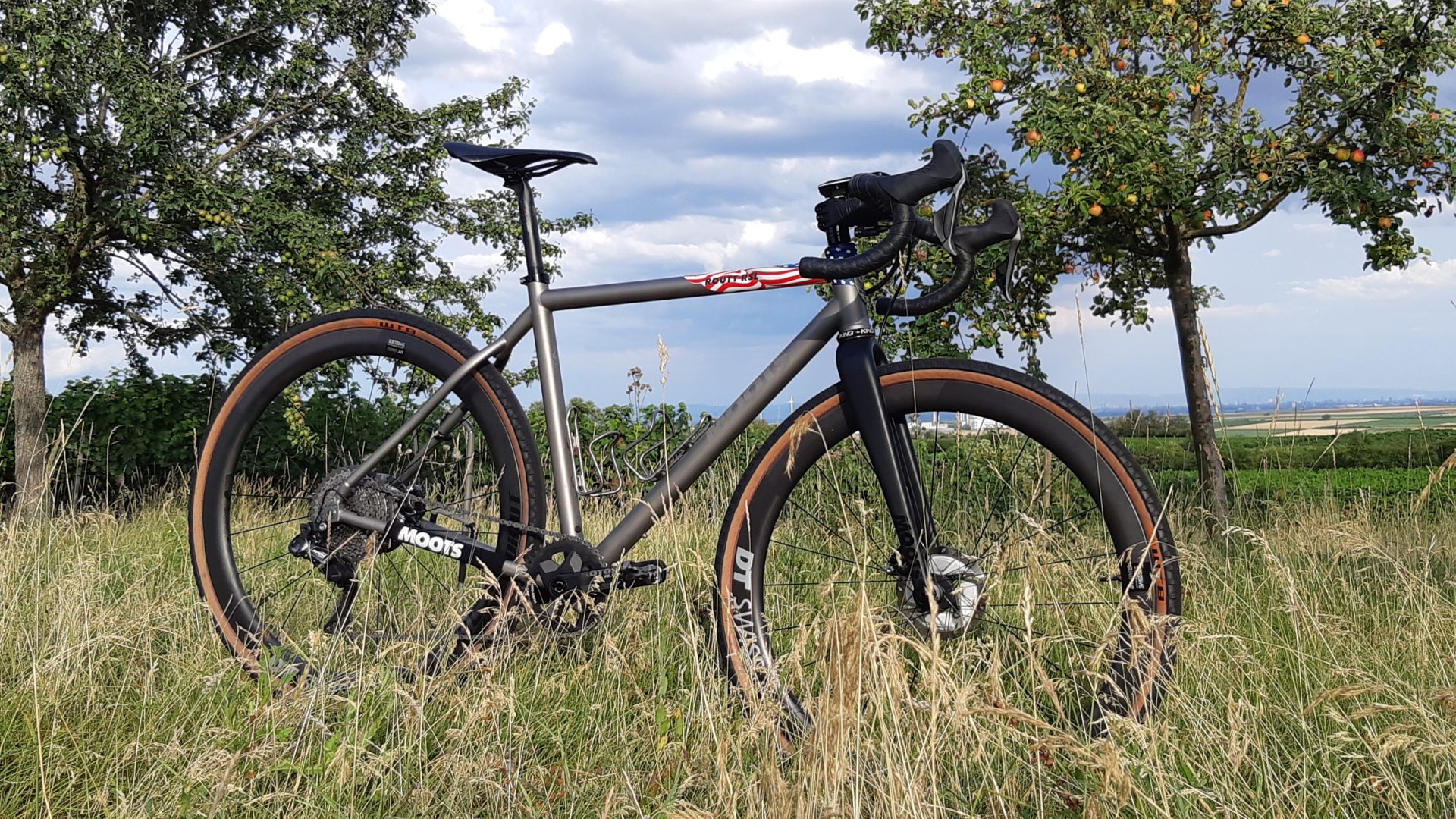 Field of dreams for us bike nerds! The next event for Timo is at the end of October is the 300 km Ultragravel with the name "Greffelründche" around Frankfurt.
The ROUTT RSL out in the Odenwald goodness.