On June 15th we held our 6th Moots-Colorado Ranch Rally that benefits our local Community Ag Alliance (CAA).  This partnership has been key to the event as the CAA helps us work with local ranches to ensure we are not creating issues with ranches that may be moving cattle or moving equipment along the ROUTT.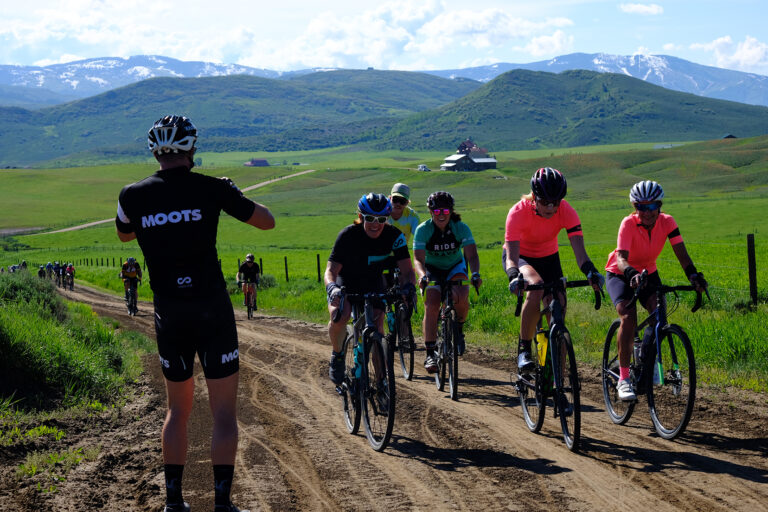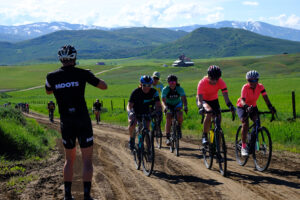 A group of happy riders hits portions of 52E or Salt Creek early in the morning.
As the day got closer the weather looked to be dicey, but that's been the story of Steamboat this spring.  Record snowfall over the winter has lead into a very wet spring.  You can see the snow on the mountain tops is still deep up high, but has to lead to an amazing glow of green down below.
Packet pick up took place on Friday evening as we watched it pour rain outside for about 4 hours.  By 8:15 that night it had stopped and we felt we would run the full course and not have to divert out of County Road 52E….the "E" is for extreme, which is how we refer to it.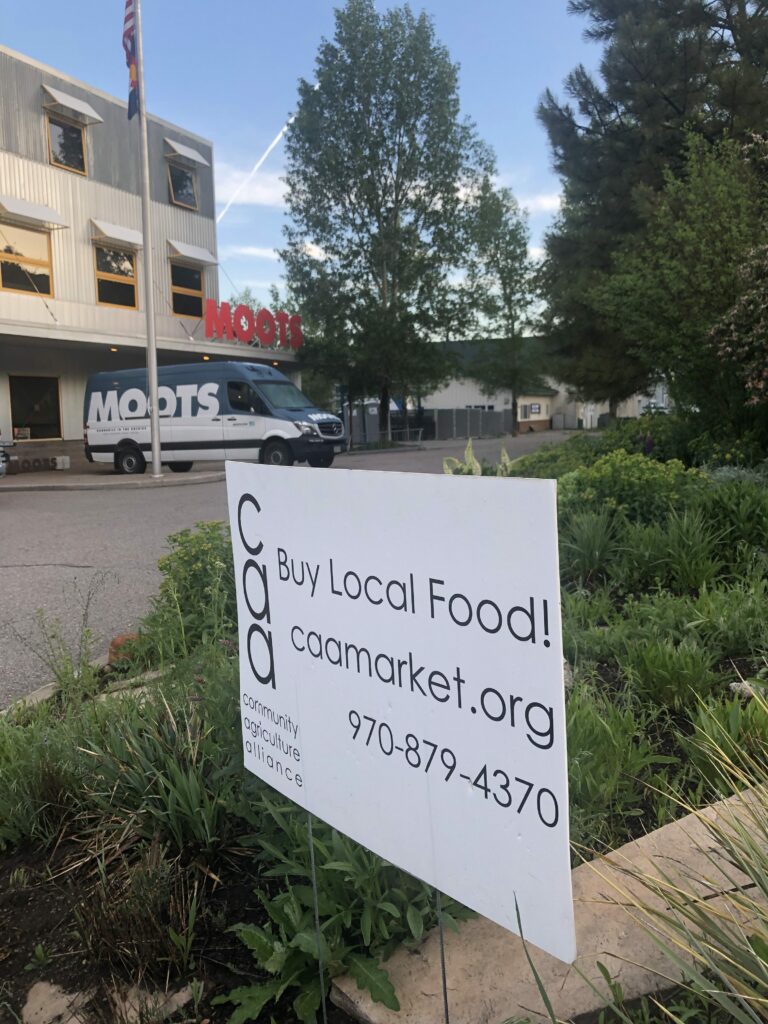 Saturday morning brought beautiful sunny skies and nice temps.  We had dodged the weather bullet and the rain that did fall on Friday made for course conditions at near perfect.
We gathered at Moots and had the group of 200+ riders rolling out at 8:30am.
If you have not been to the Ranch Rally it's best described as a non-competative dirt & gravel road ride through some of our most favorite areas.  The course is super safe, meaning out of 52 miles, only 3-4 touch pavement and the rest of the miles on on low-traffic county roads.
Since we first ran a Ranch Rally in 2014 there are a few trends that we love seeing:
–more and more gravel bikes, very few road bikes and mountain bikes
–loads more Moots gravel bikes in the group
–the love of a noncompetitive event is strong and relaxing for many
But in all seriousness, the group of riders that come to support the event were really a great bunch.  We can't thank them enough for the support.
So, if you haven't been to a Moots-Ranch Rally yet, you need to plan on 2020 and our 7th.  I feel a lucky horseshoe logo coming on for that one!
The stats of Ranch Rally:
200+ riders
51 miles
4 miles of pavement
2900 feet of climbing
500 sandwiches consumed
2 kegs drank
400 tacos served
1 million smiles along the way
1 Moots Routt 45 to one lucky winner!
$5,000 dollars raised for CAA!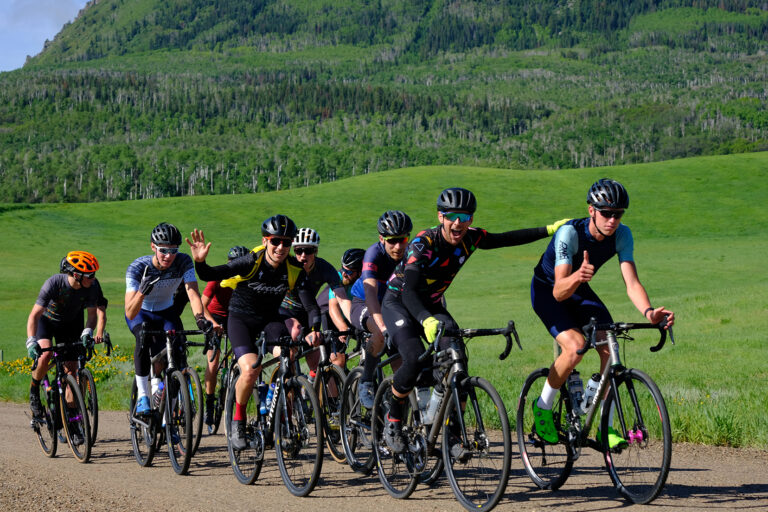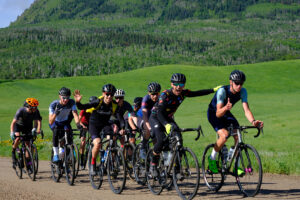 Even at the fast end of the ride smiles all the way around.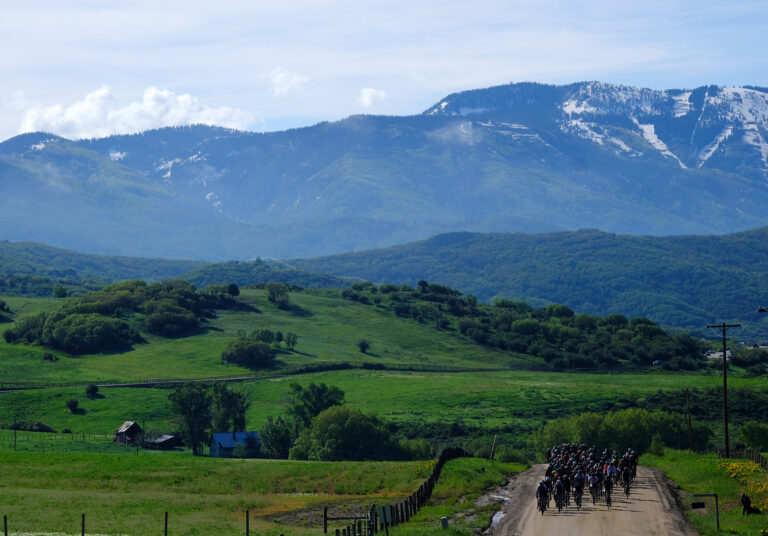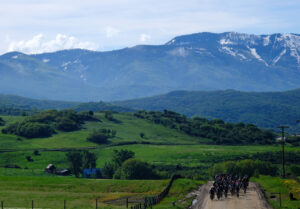 Usually by mid-June we don't have snow that you can see.  This is a very different year.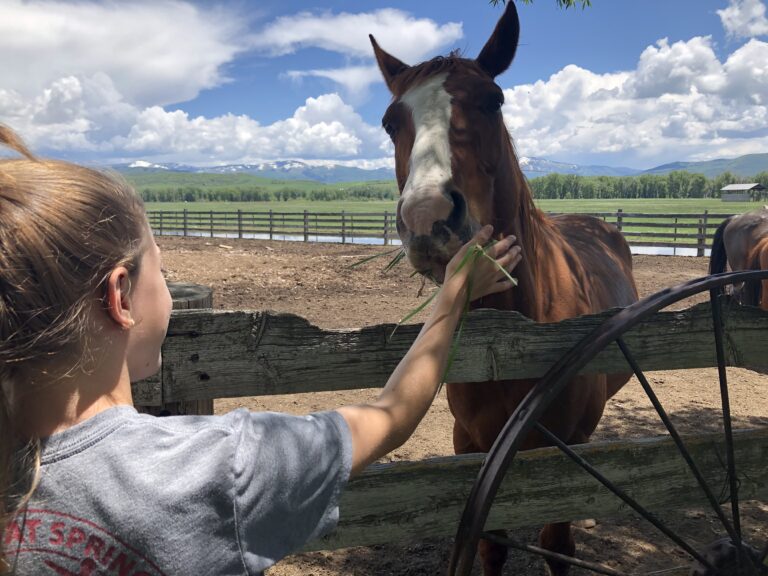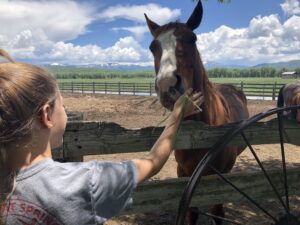 The Rockin' C Bar Ranch hosts our lunch stop and the locals like green snacks.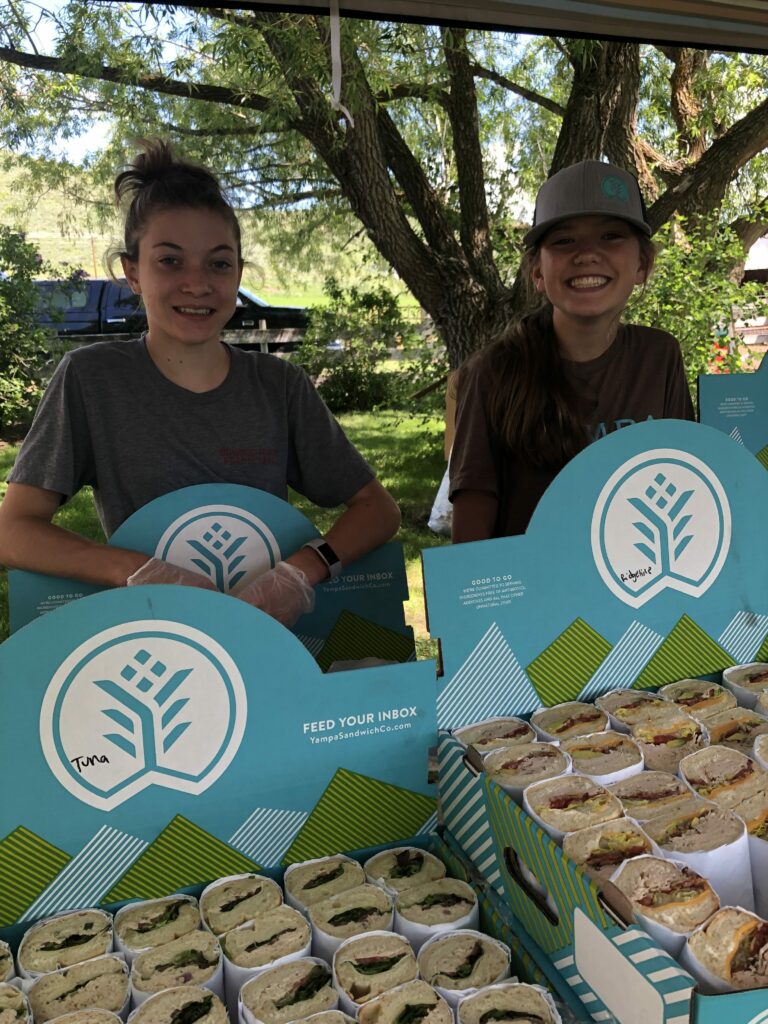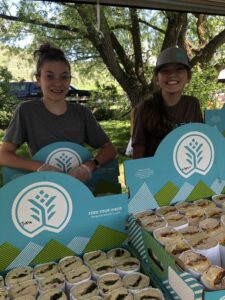 Friends, family and the Moots crew make the day seamless for riders.  Lunch is served!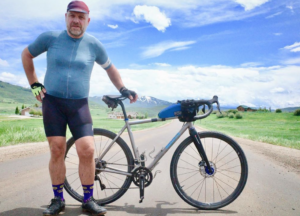 Jens came all the way from Norway to ride the roads that his Routt RSL were designed from.
Allen Krughoff put together a nice video of the day capturing the feel of the Ranch Rally:
https://www.instagram.com/p/By86S7hF3VS/