Only a full on house fire brought this Moots down.
Personally I was brought up to always take good care of the things I owned. If I did, they would last and would not need to be replaced due to my neglect.  Your Moots is no different.  Your investment in an extreamly well made bicycle was not cheap, so we are here with a bit of advice that if your bicycle could talk, it would tell you.
Wash & Lube–only goes so far
You don't want that beatiful bike that you ride turning on you while you're out squezzing in your after work ride or that weekend epic you've been planning.  We know that your Moots frame is solid and built to last.  In fact, we see many customers going through multiple group sets, wheel sets, bar tape and countless bearings, with never an issue with the frame.  So we thought as Fall comes to an end and winter is just around the corner, it's a perfect time to visit your Moots Dealer and have them give your rig a good going-over.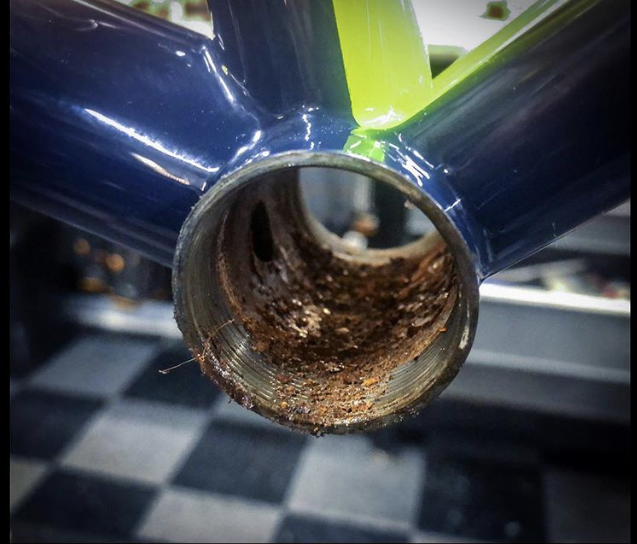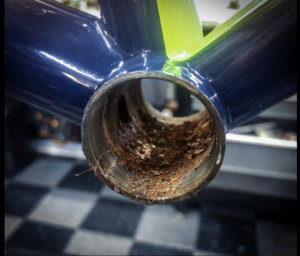 Not an issue with a titanium Moots, but you never know what you can find in the belly of the beast.
Most of us are not blessed with lazer sharp mechanical skills and can usually get by with the basics of flat changes, bike washes and chain lubes. Tracking down that annoying tick, creak or cracked crank arm spider that is causing it, is a whole other level of detail that your friendly trained mechanic can handle.  And lets face it, bicycles have gotten more complicated with electronic shifting, lightweight components and fairly high-tech disc brakes.  So, if you take care of it, it won't let you down.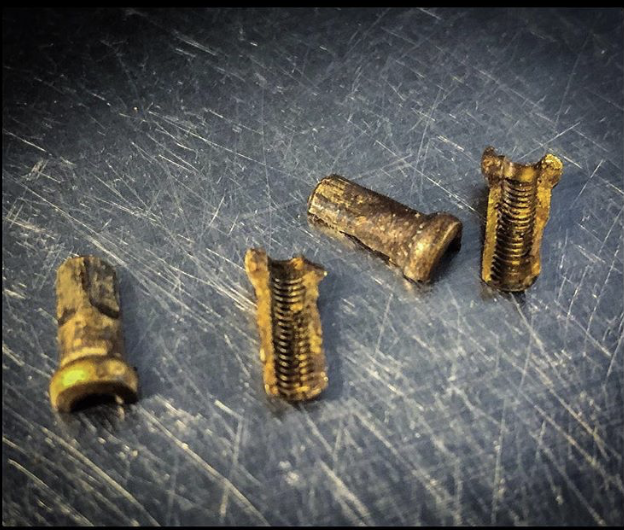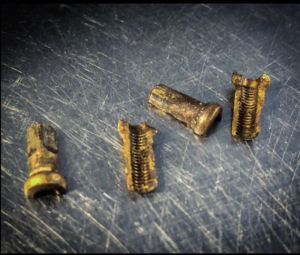 Cracked or broken nipples….just waiting to strand you.
There are several social media accounts that cronicle these very things.  One stand out comes from our Moots Dealer in Mill Valley, California from Stefan Paszke who is the Service Manager at Studio Velo.  His knack for finding the troublesome issue with your bike is uncanny…..almost detective work.  Check out his account here : STEFAN to get an idea of what issues we are talking about.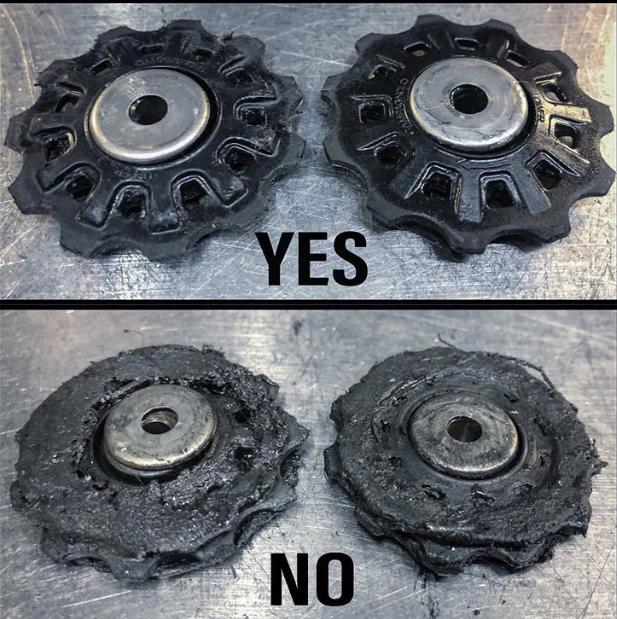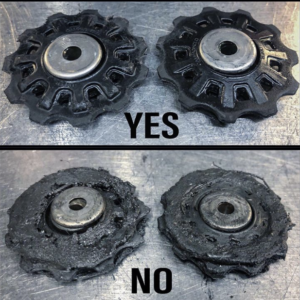 Jockey wheel donuts are not the donuts you want.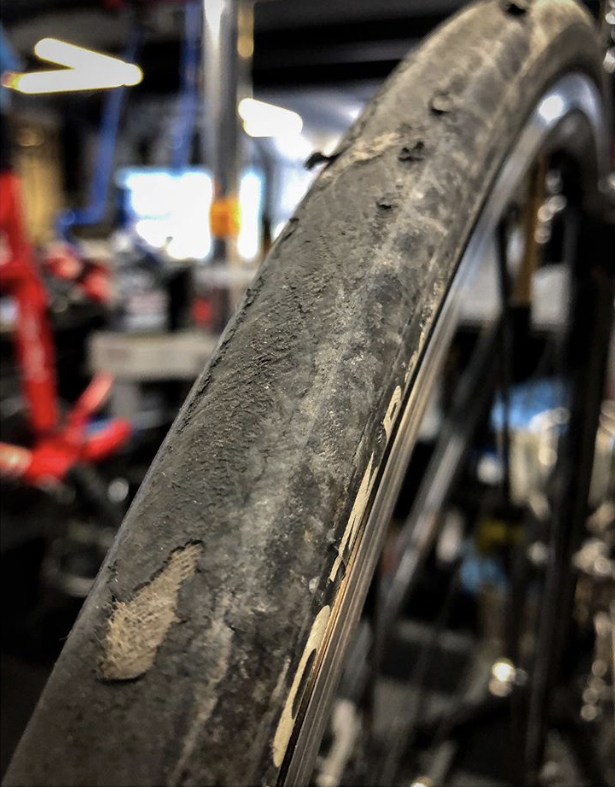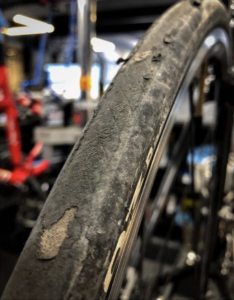 The point is, you own a Moots and it's a high-end piece of work and if you take care of it, it will take care of you and last a long time.  Show it some love and it will always be there for you.
Check out our dealer locator to find yourself a quality service provider and have your Moots cleaned, tuned and readied for the next ride.
And remember, TIP YOUR BIKE MECHANIC! They appreciate beer, but cash is always a winner!
You can find your Moots Dealer here: MOOTS DEALER LOCATOR
#YOURBIKEHATESYOU #BIKESHOPBINGO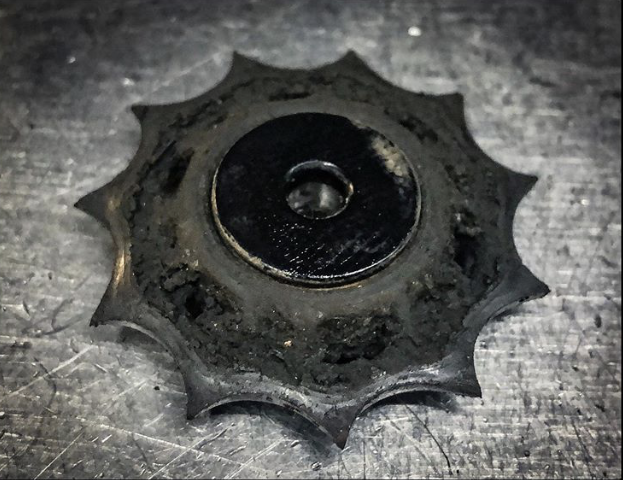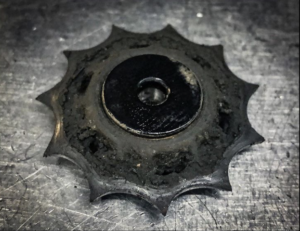 Why does my drive train sound funny? Nija throwing star or jockey wheel?