When you've been building bikes for 40 years you are bound to get some incredible stories of where a Moots has taken people and the places they have seen, all while riding something we created. The feeling never gets old. This story is multi-generational. One of a father and son that share the passion for nicely made bikes and riding. This story started almost when Moots made its first bike, well okay, just a couple years after that first Moots rolled out. 1983 to be exact. At that time Moots worked exclusively in steel as it was the go-to material of the time.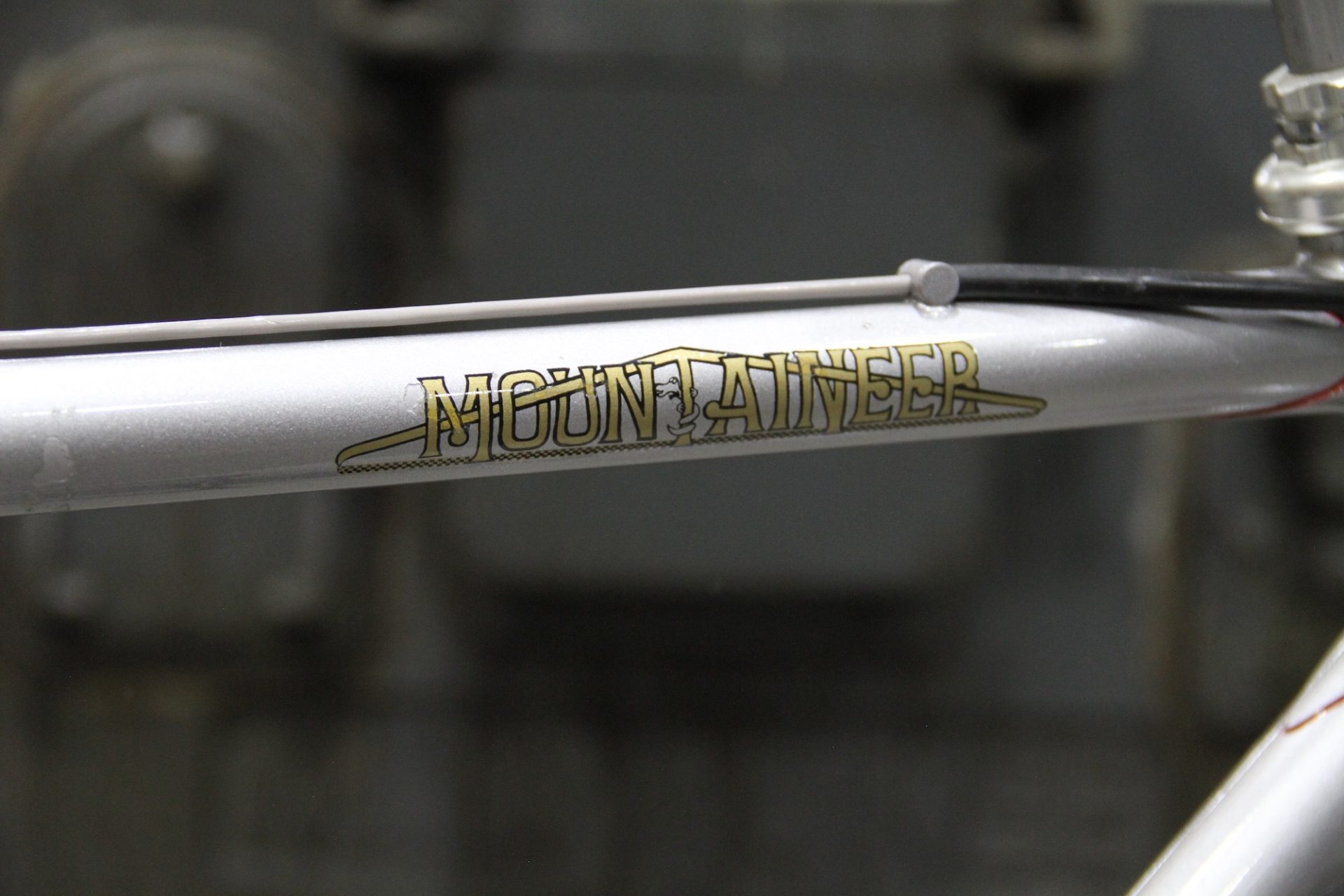 The bike pictured is a 1983 Moots Mountaineer. If that name rings a bell, well yes, you'd be correct in saying that we currently build a model named after this legendary breed. The father passed the original 1983 Mountaineer down to his son and after that the son began looking at the modern version of this namesake. Something that had modern technology of disc brakes, suspension and gear ranges that could only be dreamt about in 1983. The son ordered the new 2020 version of this same model name to match this museum piece he already owned.  Let's have a look at all the goodness that the '83 version had: 
Wheel size? Take your pick.
If you could jump in your time machine and go back to 1983, you'd find that builders and riders were experimenting with wheel size. Sound familiar? What was old is new again…..(am I right?). Instead of disc brakes we had cantilevers that squeezed the rim and created friction to slow the bike and rider down. Notice I did not say stop. It was more of a scrubbing of speed in those days. Anyway, back to wheel sizes. The brake mounts that the cantilevers were mounted on were usually a fixed stud welded to the frame and fork. Well in the wild days of innovation, Moots came up with a mount that could be moved up and down the fork leg or the Chain Stay to adjust for changes in wheel size. At the time it was 24'', 26'', 700c or 650b that builders and riders experimented……. again, does this sound familiar? The mounts were named MOOTS MOUNTS. To this day you can still find them on eBay for a price. Switch to 700c from 26''? No problem, install wheel set and adjust brakes accordingly. Want to go to 650b for touring? Switch wheels and adjust your Moots Mounts to meet the rim perfectly. Crazy stuff, right? As always, the small outfits like Moots were always experimenting, always innovating, almost never marketing. Truly ahead of the times.  A set at that time would cost you $25 bucks. 
Going on a walk with your bike? Shoulder that thing!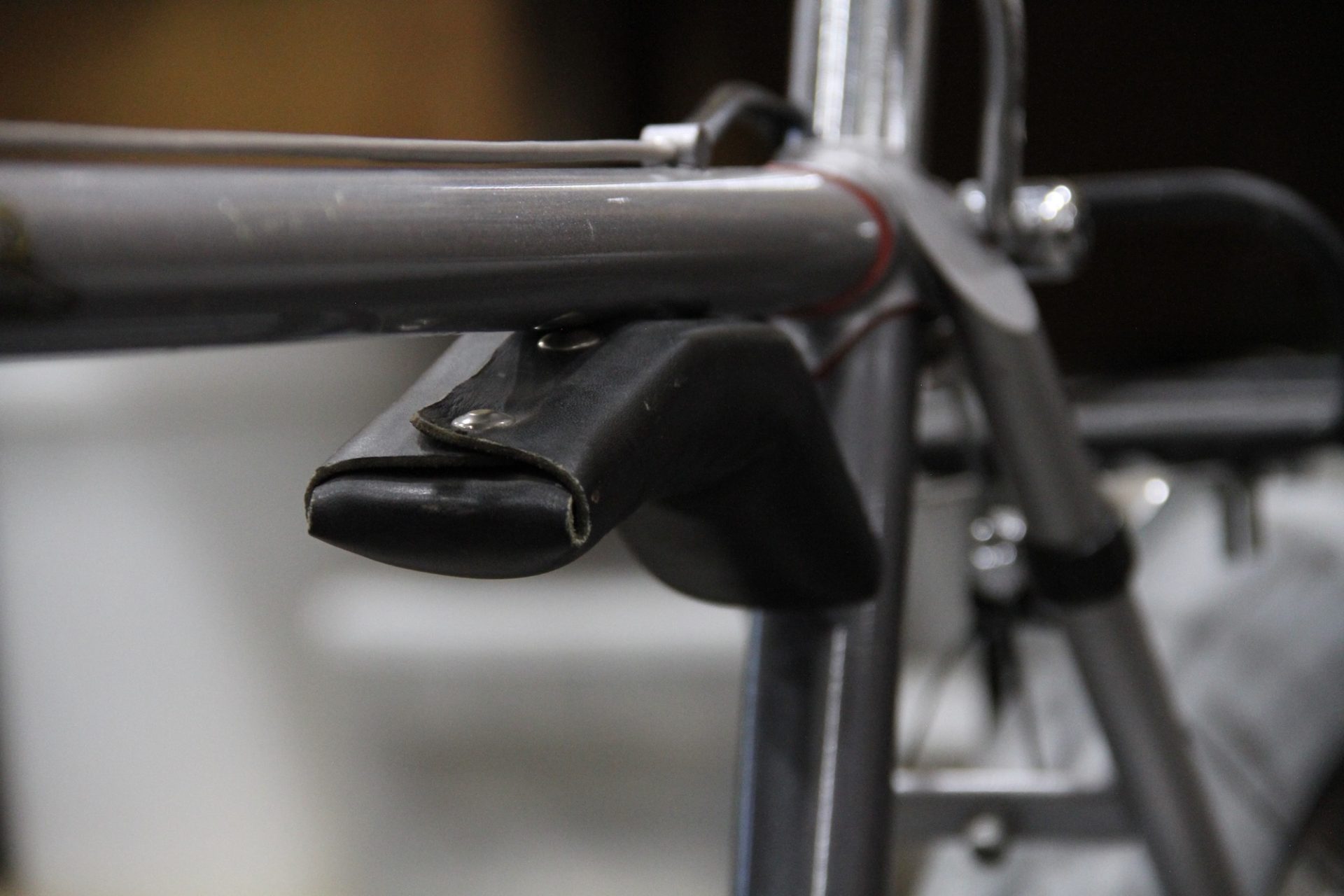 So, you like to go on bike rides that require a hike every now and then. Well, in the early days of Moots we built something for that very occasion. It was called the Moots Portage Pad. A nice cushion under the top tube near the seat tube that allowed you to rest the bike on your shoulder in comfort as you portaged up and over and around fallen trees, through rivers and over boulders that you might encounter on your ATB ride. Covered in "top grain" leather the Moots Portage Pad used two brazed-in water bottle bosses to mount the pad. The Moots Portage Pad was an add on and could be yours for $15 additional dollars. 
Crap weather? Full coverage baby! 
Moots fenders were hand-pressed in the top of the old cone building in a custom-made mold. Moots partnered with Rich Cast to design and manufacture the fenders. There were 3 variations of the fenders and as stated in the print "catalog" from the time they were: STANDARD/$40, HC (high clearance)/$48, or the NEW model that touted the ability to span ROLLER CAM brakes at $50 for the set. Features of the fenders were a 6 point attachment for the front and 7 point attachment for the rear. All the fenders came with a clear "mud flap" with the Moots logo and Rich Cast signature. Fender color choices were: Black, grey or white. 
Bar ends that weren't named bar ends. 
In the 90's almost every mountain bike on the trail had things called "Bar Ends." They were used to gain leverage on the bar while climbing or to move you hands to a different position for relief. They were attached to the very outside end of the handlebar on the outside of the grip. In the early '80's Moots was making something similar but called them ROAD HANDLES and located them inboard of the grip. They were made out of aluminum, covered with a foam grip and topped off with a Birchwood "knob" as they called it in the catalogue. Two lengths were available of 3 ¾' and 4 ½ ' . Cost was $32 per pair.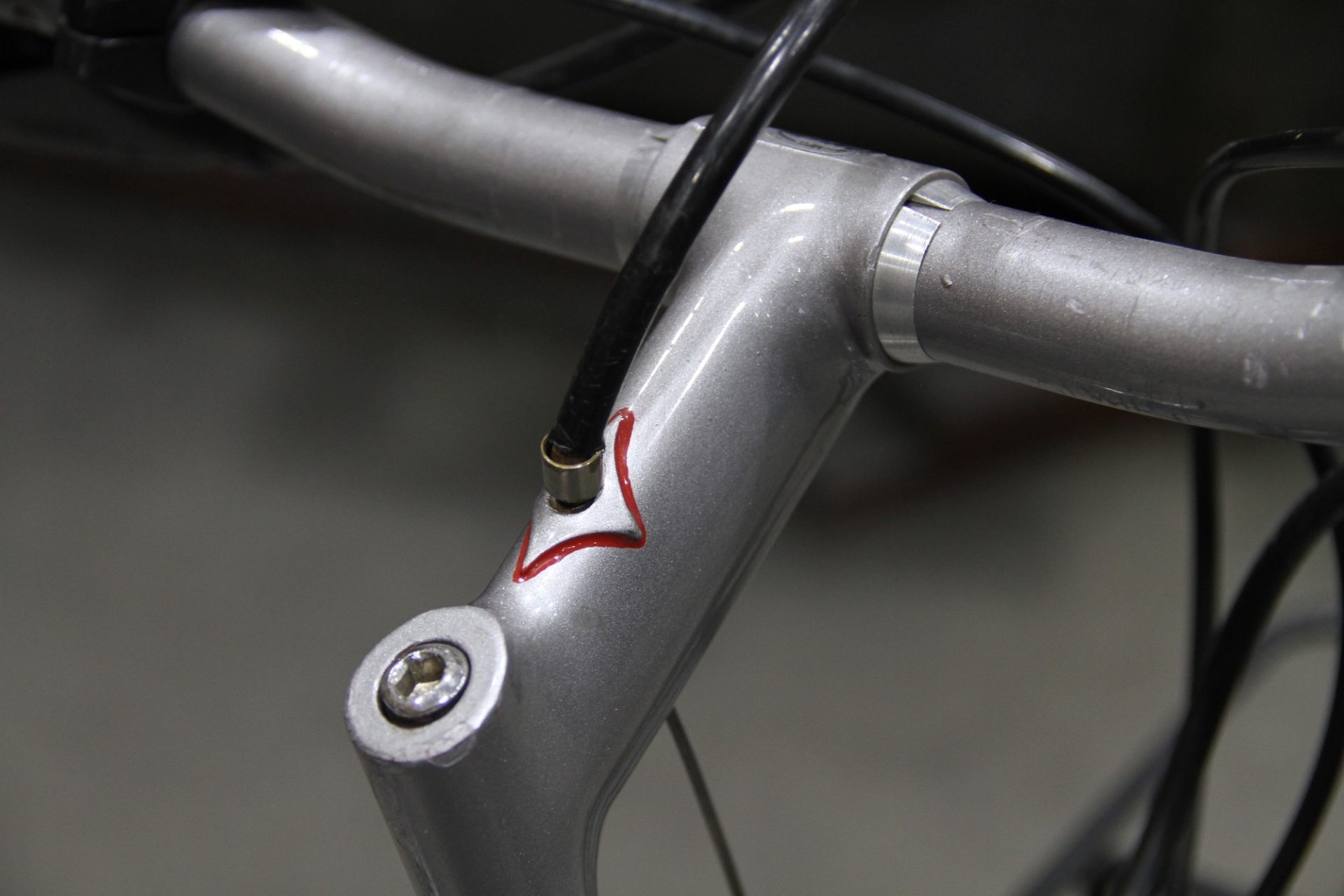 Other items of note in the cockpit area of the build are the fillet brazed stem and custom bent handlebar. The stem featured an "aero" extension and front brake cable stop that allowed the cable to pass through the stem on its way to the straddle wire. The bars were available in two bends;  "flat" or "classic" and came in a super wide (for the times) 25'' or 630mm width.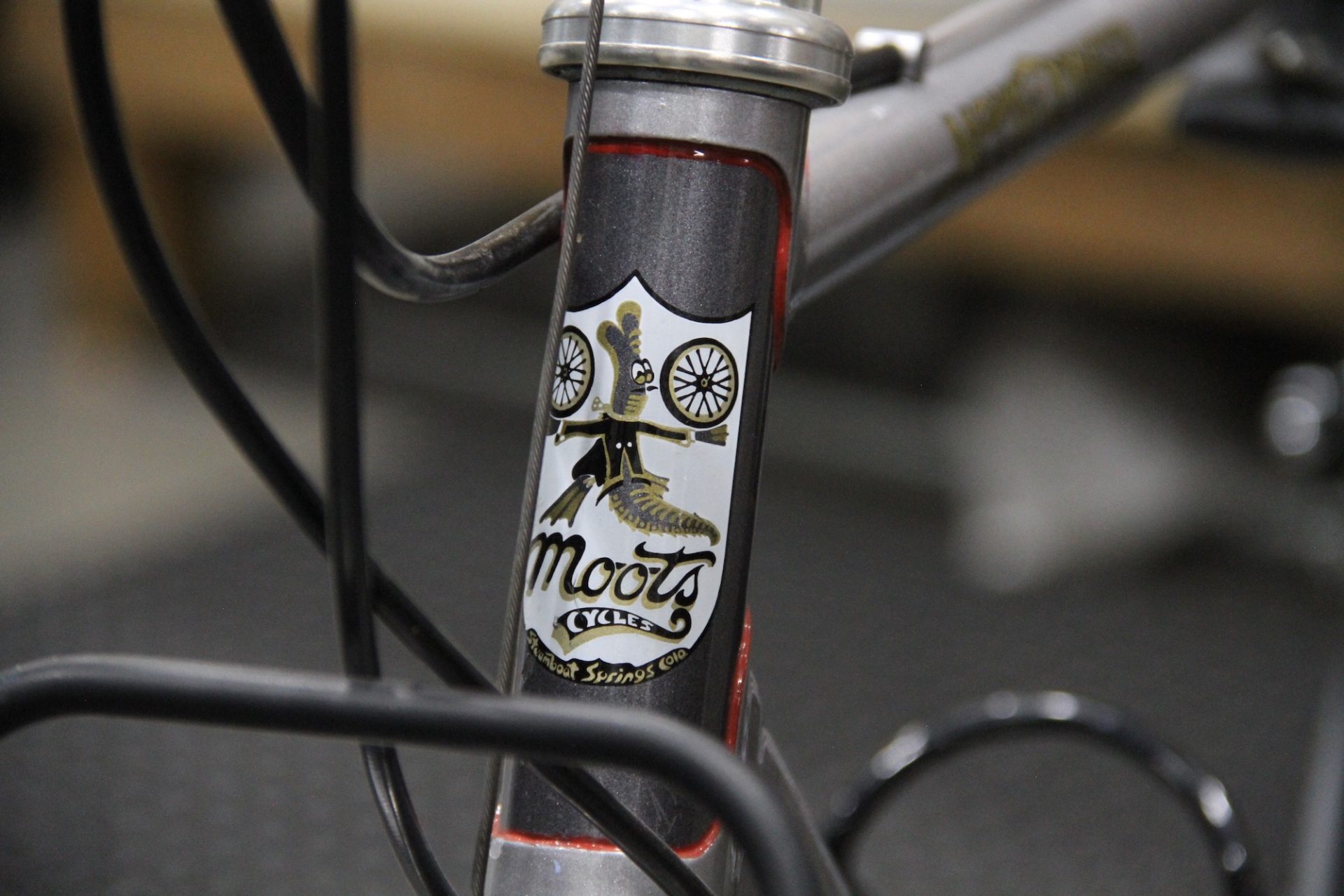 The original Mr. Moots head badge. It was a water release decal under clear coat.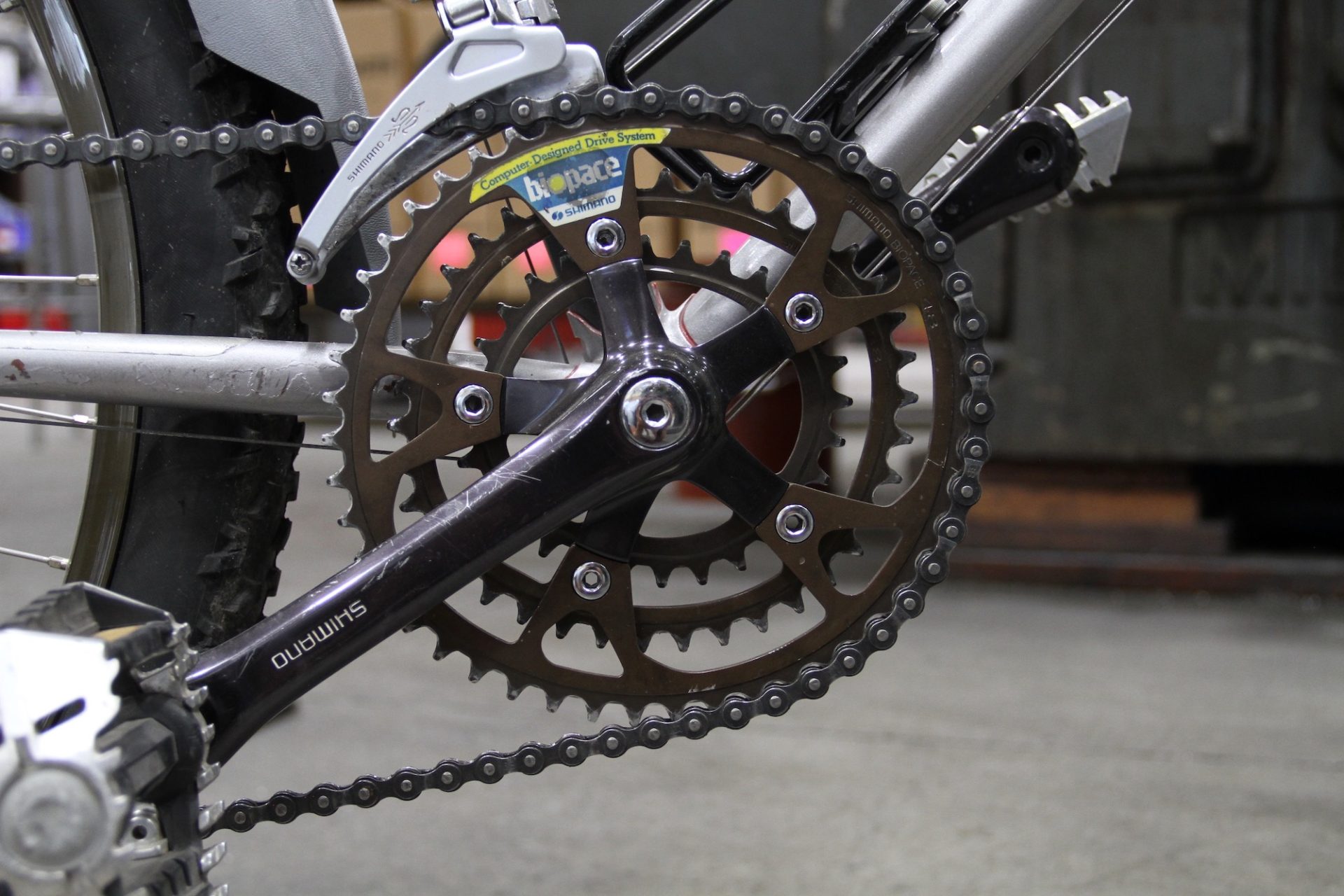 Biopace!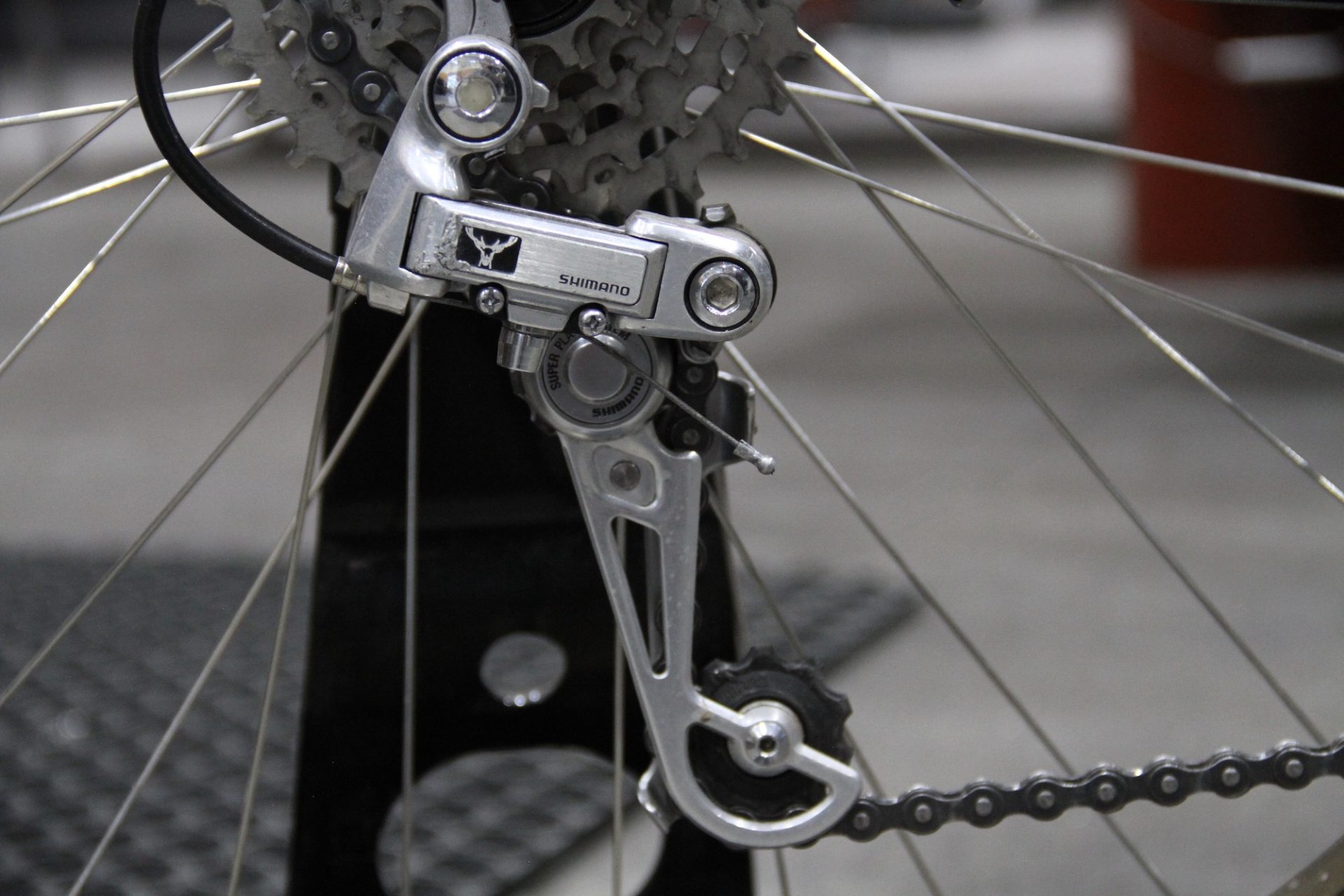 Deer Head rear derailleur by Shimano.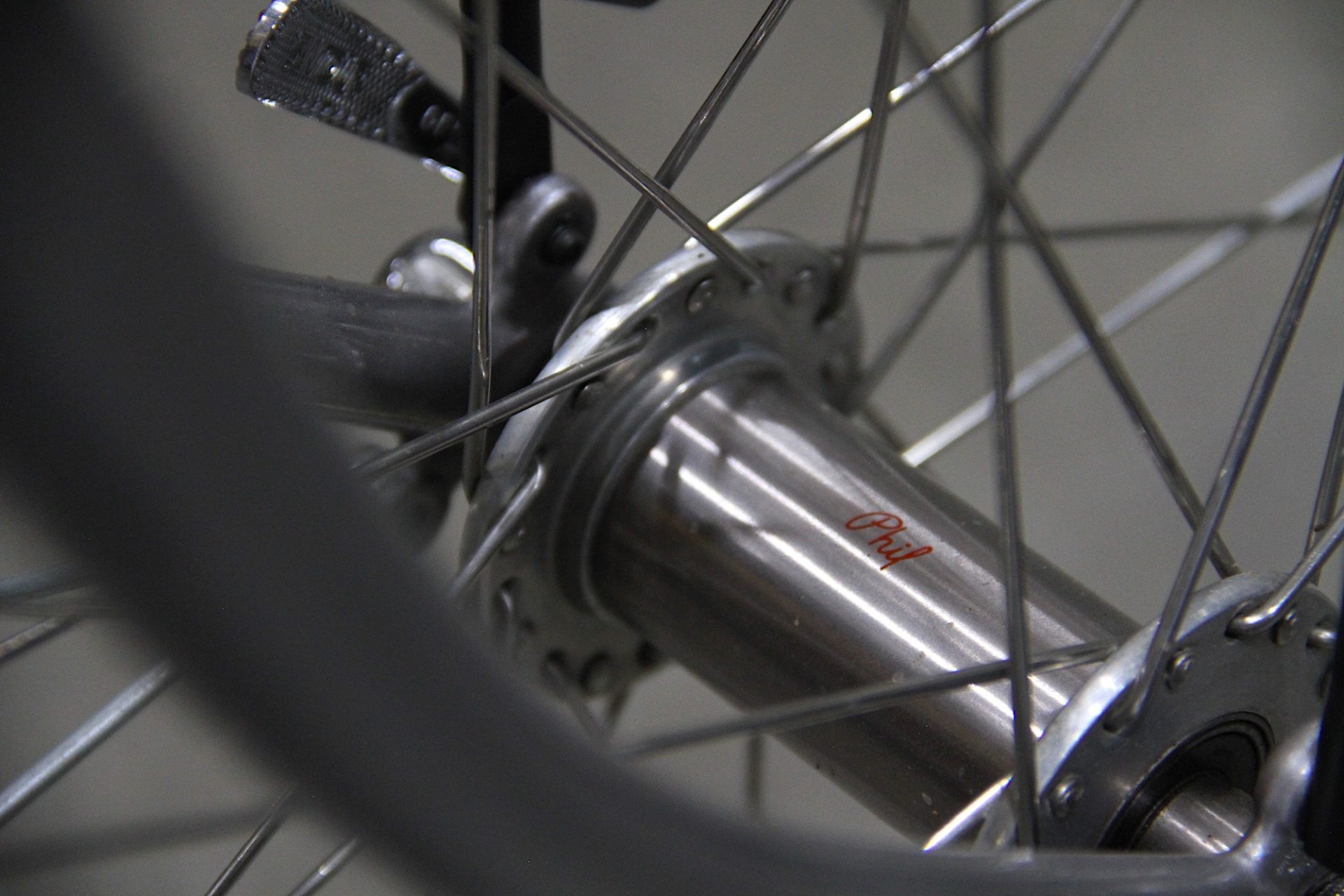 Philwood hubs.
A simple wing nut for downtube cable stops.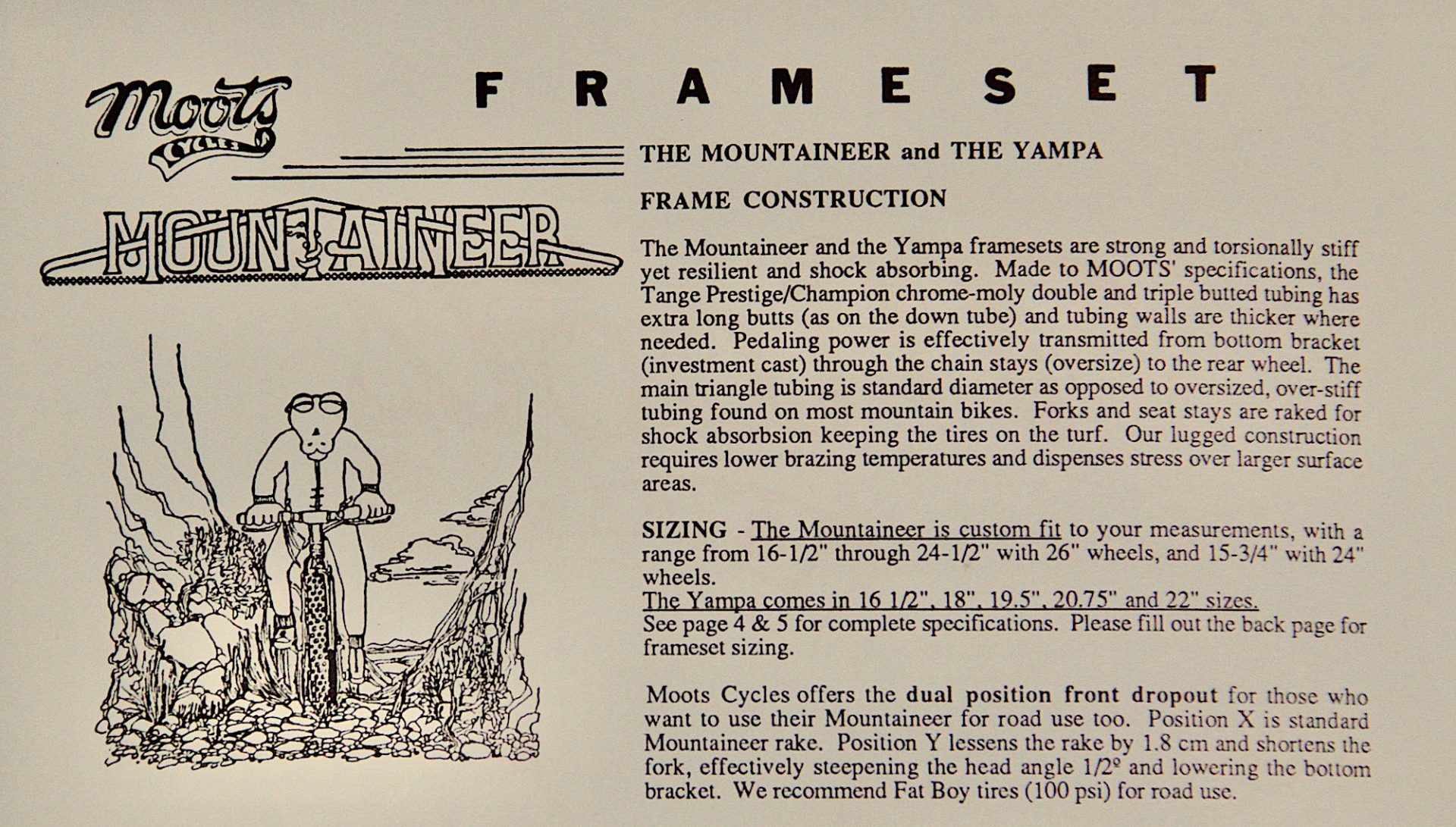 The original "catalogue" listing for the MOUNTAINEER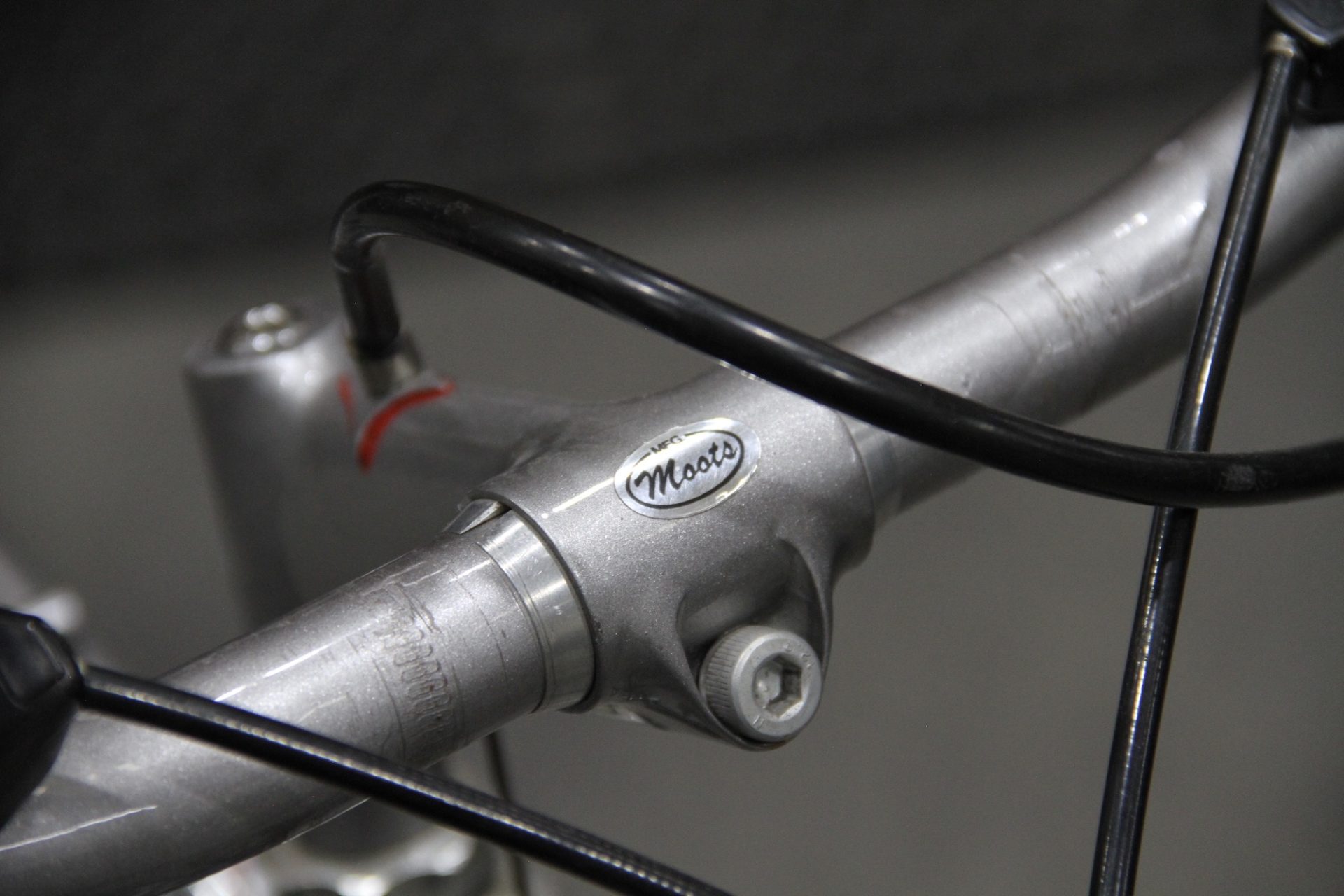 Branding.
Simple, yet gets the job done.
We can't thank Luke enough for the continued support and dropping by with this amazing piece of history and allowing us to share the story. If you have a line on a vintage Moots we'd love to hear from you! Hit us up at info@moots.com 
Pictured with his fathers 1983 Mountaineer and his own modern 2020 Moots Mountineer. A true pleasure to meet Luke and learn more about him.