We might be biased, but we believe there are many redeeming qualities of owning a MOOTS titanium bike. Those qualities run the gamut of groundbreaking metal fabrication, fit, ride quality and that distinct MOOTS finish. You say you've owned your Moots for several years, in some cases decades and the old steed just doesn't look as good as it used to? Well, we have a solution to get your much-loved MOOTS looking much better. All of those "character" marks as we like to refer to them, have added up over time and it's time for a face lift. That's where the special magical properties of titanium come into play. You see, titanium is this wonderful material that lasts a long time. Scuffs and beat up decals aside your bike rides great and we agree. Beauty is only skin deep after all, but it really is nice to roll around on a good-looking steed that your friends admire and you cherish. 
The before picture. A beautiful Vamoots from 2003 that is a one owner and ridden almost 365 days a year.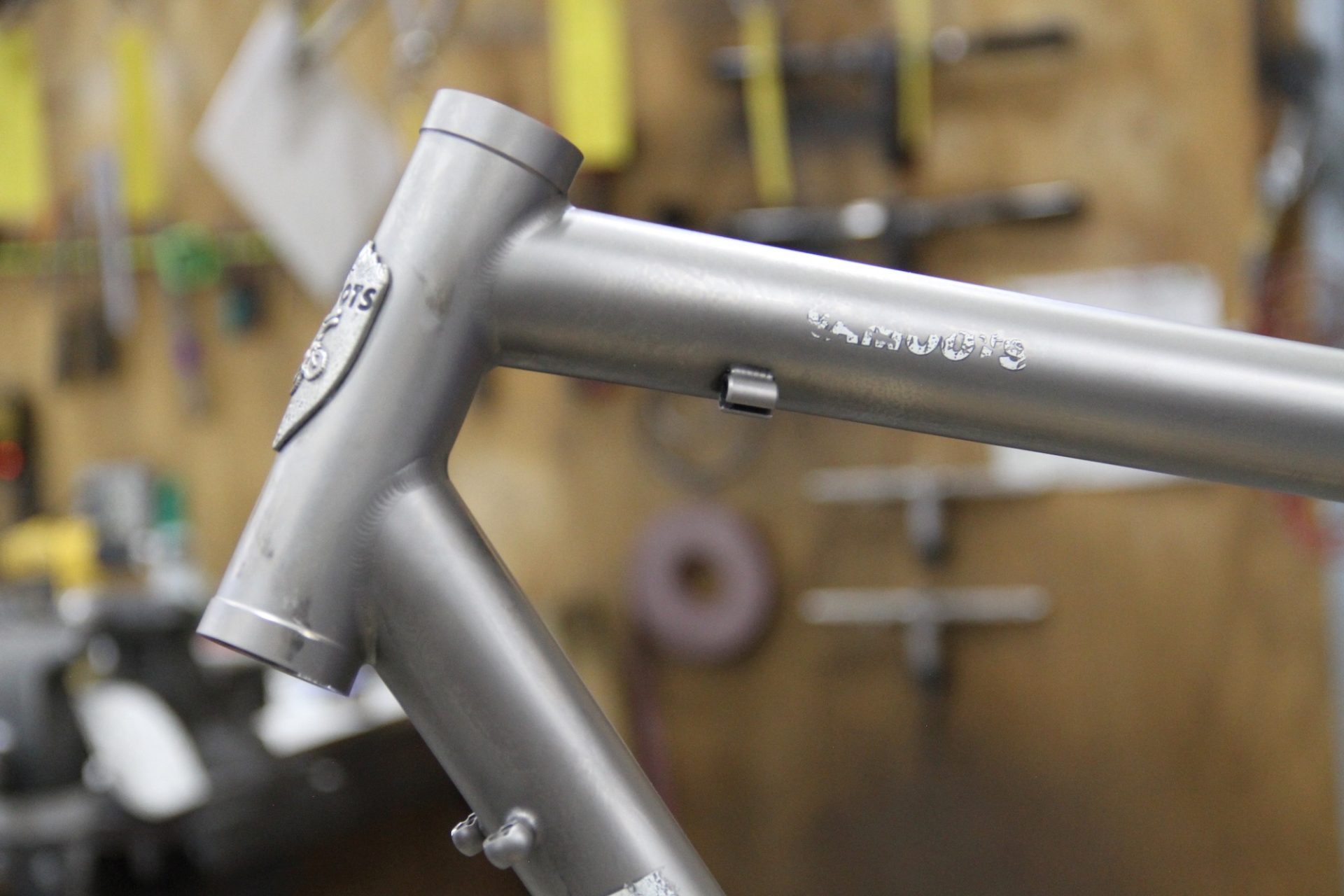 Rub marks and beat up decals, ready to replace….only 20 years of use on this one!
ENTER the MOOTS MAGICAL MAKEOVER
What is it? 
The MOOTS MAGICAL MAKEOVER is a service we offer to Moots Owners, where you can pick any of our current finishes and give us a little info on your frame and then you send it to us. We require that all parts are removed, and it is only your Moots frame, Stem and Post that make the trip to Moots HQ.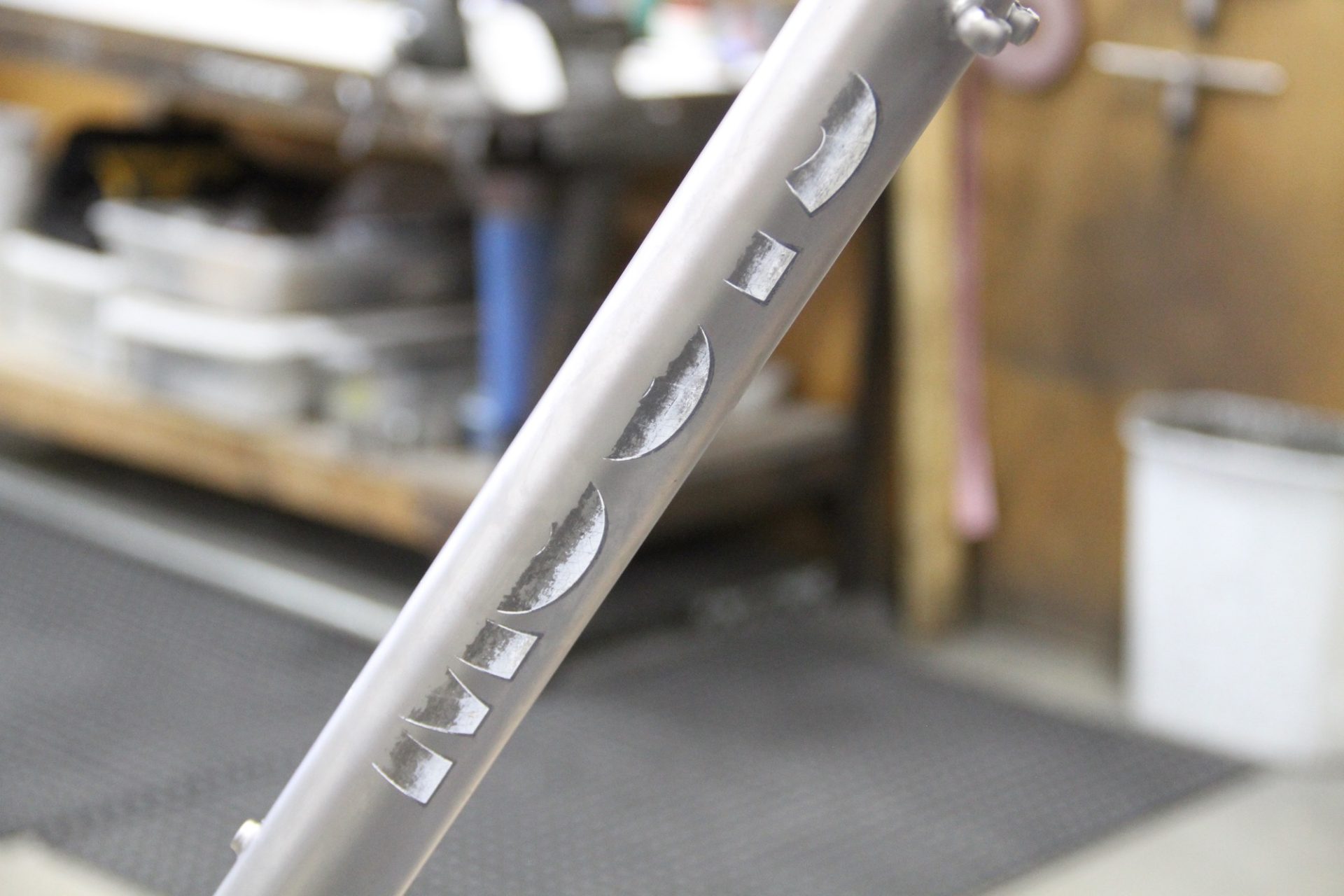 Decals that have seen better days.
What's included? 
Once your Moots arrives at our facility we get to work. Below are the steps we take to ensure your Moots is in good standing.
-We remove all stickers, decals and clean the frame of grease and anti-seize.
-We check and verify that the frame is in alignment. Your frame goes onto the alignment table and our finish crew checks over 10 different points on the frame to ensure it is straight and just as it was when new. 
-Next our finish crew goes to work and applies the finish you have requested. (We only apply current finish offerings) We cannot replace decals as we have fully moved on from those.
-Once the finish of your choice is applied, we install new frame hardware which varies from model to model, but you can count on fresh: water bottle bolts, cable guide on the underside of the bottom bracket. Additional parts (YBB unit, seat collar is extra). 
-After final quality control of your new finish, your frame, stem and seat post are boxed and shipped back to you.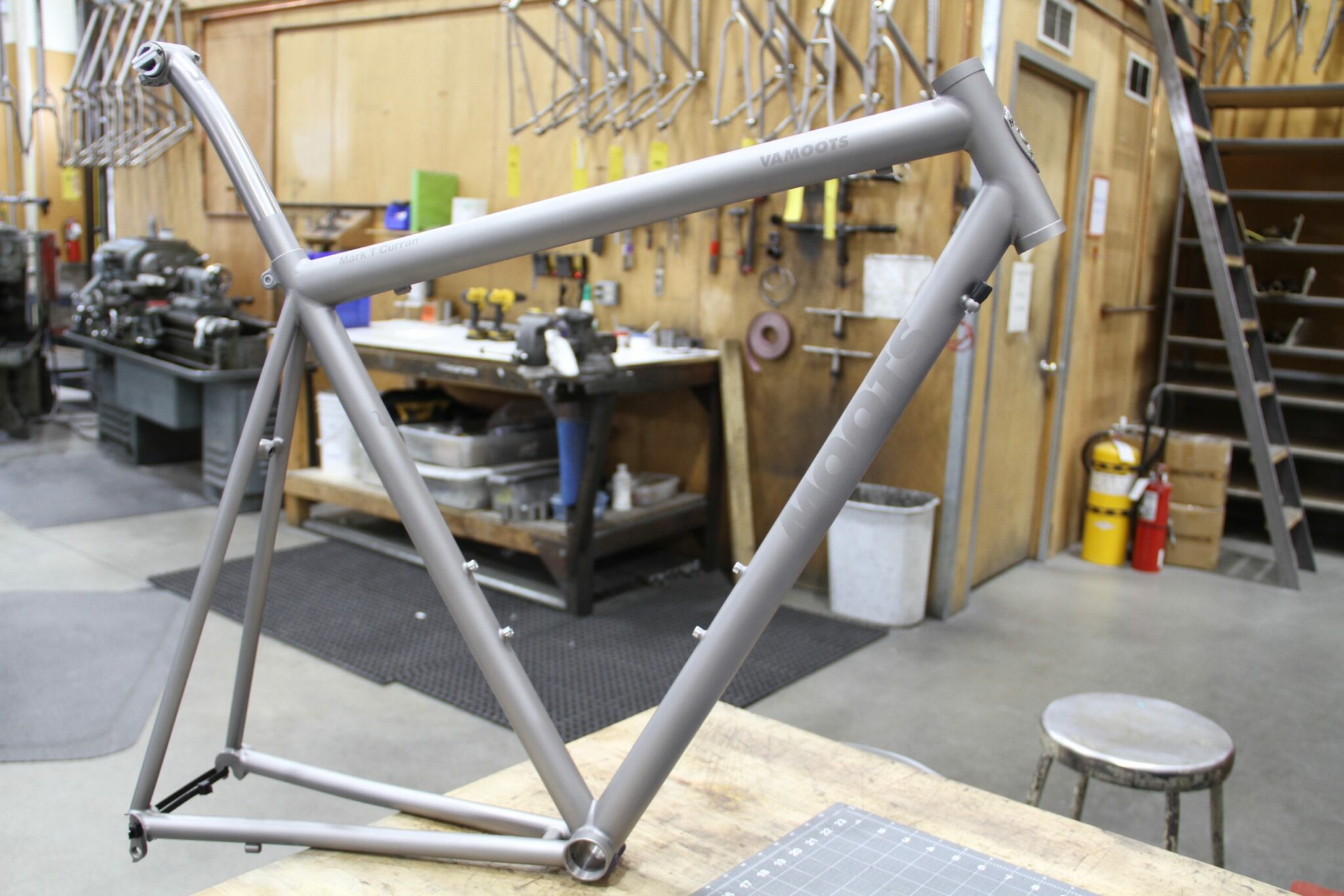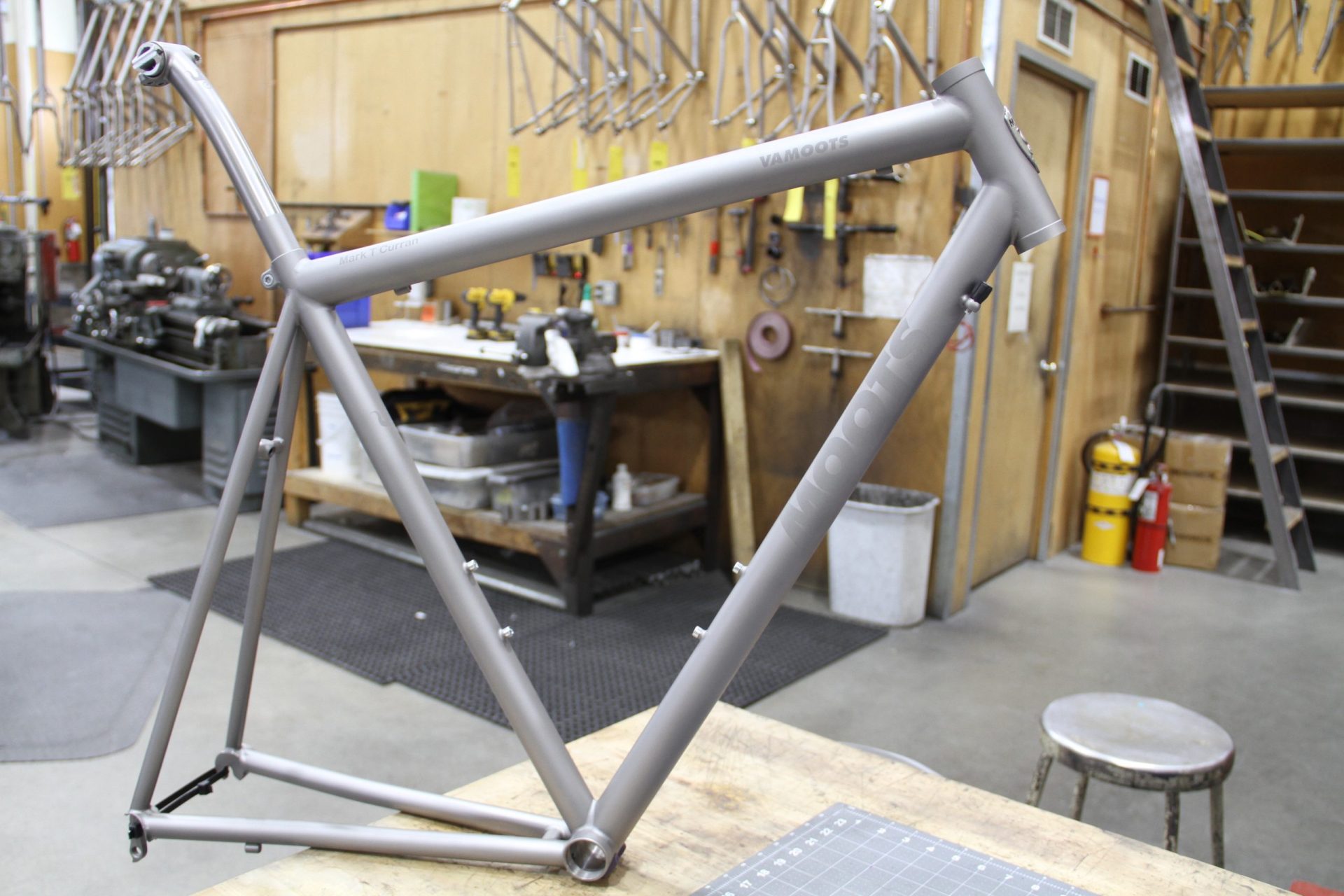 The same frame finished out with our ETCHED logos on our classic satin bead blast finish.
Down Tube logo in ETCHED.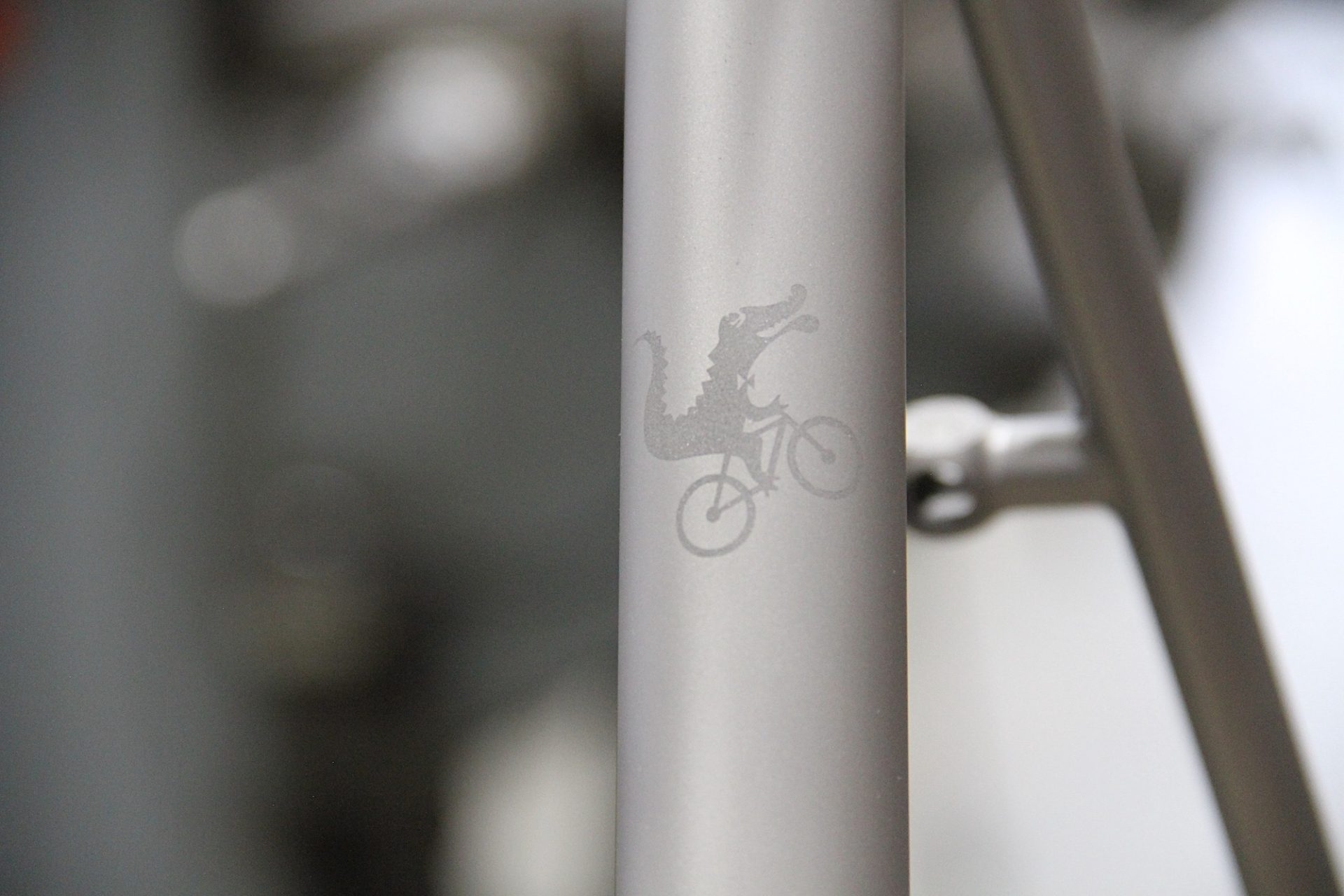 Mr. Moots on the seat tube.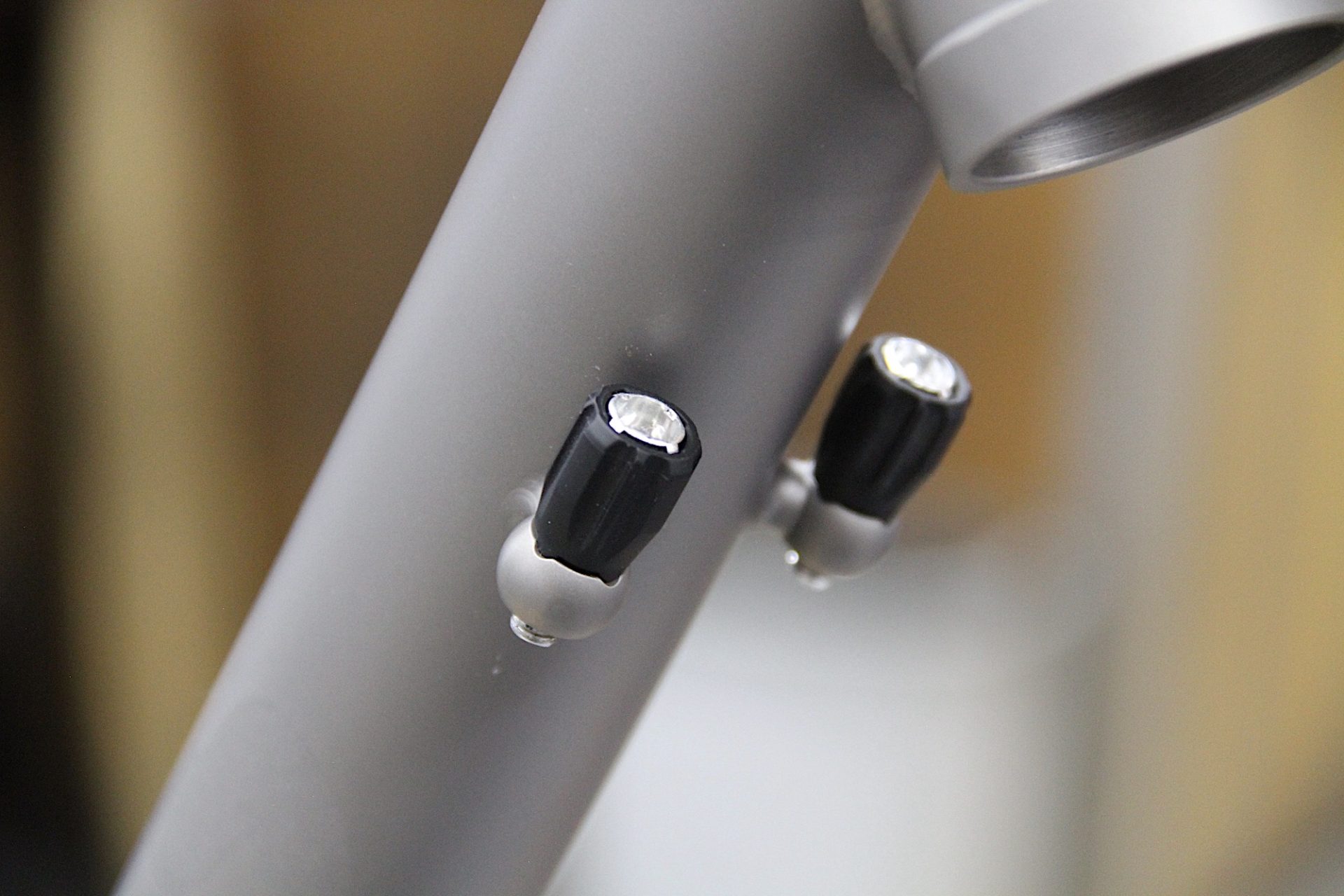 Fresh cable adjusters.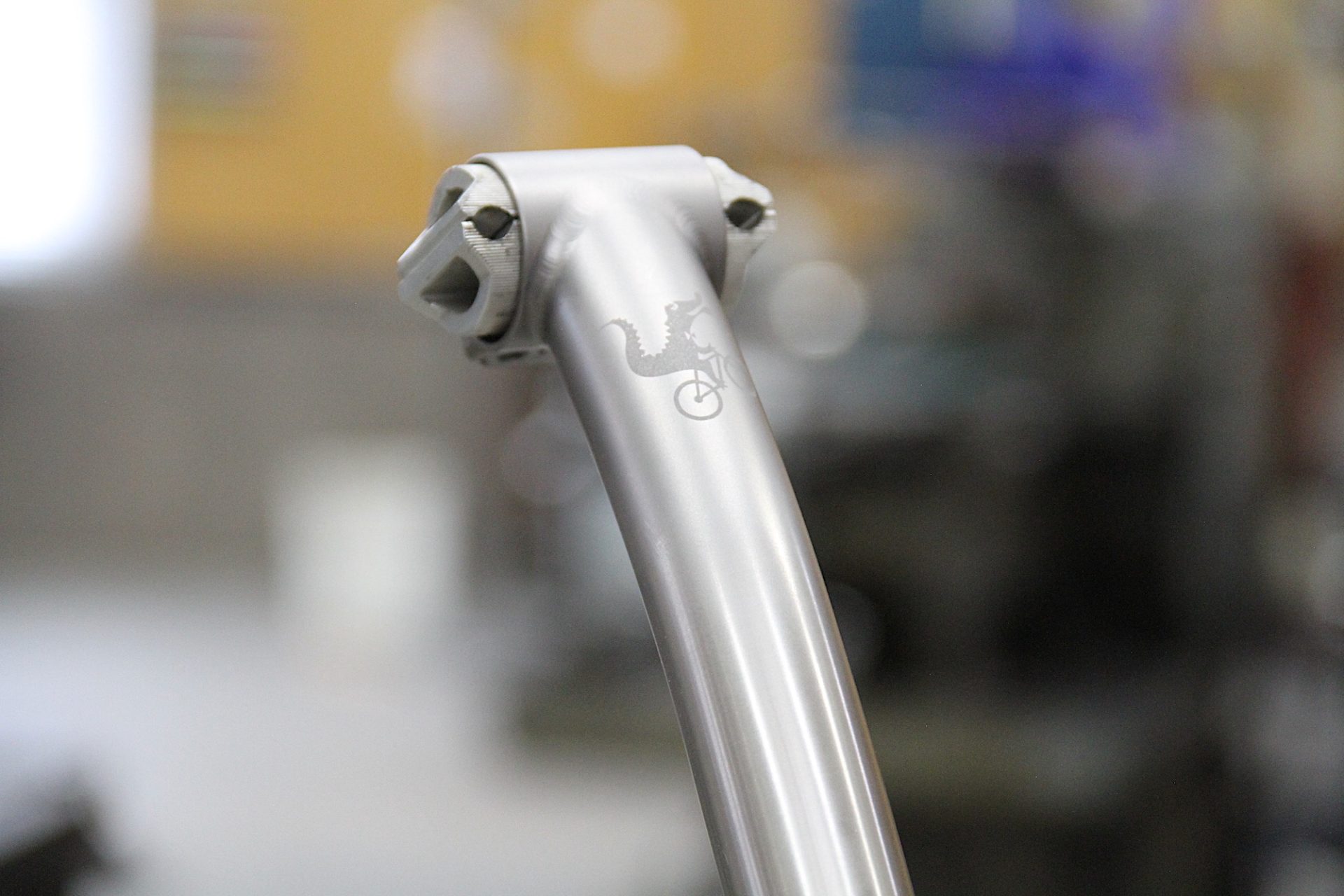 Moots Classic seat post gets the treatment as well.
How long does it take? 
Turn around times vary depending on time of year and order flow in our system. We strive to keep the time to 4 weeks once your frame has arrived at Moots.
You can click the link below to learn more and schedule a makeover.