We have had the good fortune to participate, organize and support some fun gravel events & rides over 2021. In what has been a very strange two years, it felt good to feel a little more normal among our cycling community. As the year winds down over the next few weeks we will be highlighting some of our favorite builds, our favorite events, our favorite route's (pun intended) as well as letting you know where you can meet up with us in 2022. 
MICHAEL LOOMIS' 56CM ROUTT YBB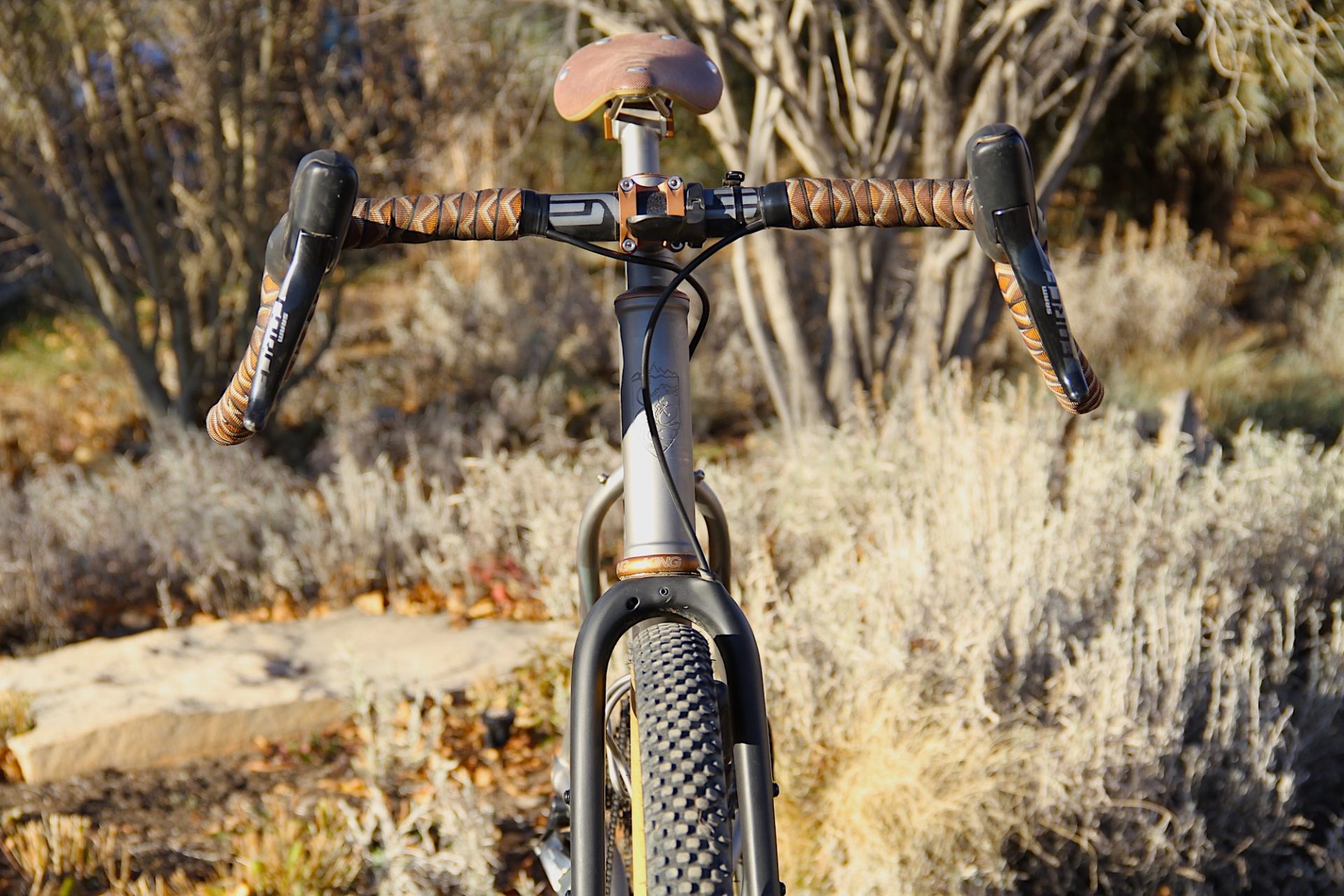 To start our "look back at gravel" we are starting with one of our favorite people here at Moots as his 10 years of doing sales for Moots in the western U.S. comes to a close as he rides off into retirement. Michael Loomis has been an anchor on our team, focusing on sales and dealer support for Washington, Oregon, California, Arizona, Nevada, New Mexico and beyond. You may have met him along the way at the Cycling House camps or a Moots dealer, more than likely on a bike ride. Michael has been a Backroads Tour guide, a scuba instructor, a driving instructor, a real estate agent, a packoligist (meaning he can pack a sprinter van so organized you'd be amazed), and an amazing co-worker here at Moots. I'm surely leaving out a few details in there. Point is, he's a solid person with a dept of knowledge that spans the spectrum, and we are better off by having him at Moots.  
So, what bike did Michael build himself for his retirement? Let's take a closer look at that. 
ROUTT YBB
Michael started this build in the middle of last winter when the frame finished up and parts started to materialize. On the frame he opted for the Moots Facet anodized finish. He mated a Moots Ti stem and Cinch seat post to complete the cockpit. From there the build has a largely Chris King theme to it in the form of hubs, headset and bottom bracket. You'll note that the King bits are bourbon from their limited run of color in 2019. Michael had been holding on to the hubs and we were able to find some of the last headset and bottom brackets to match. He laced the hubs to a set of ENVE G23 rims and the match set was just about complete. After some wrangling and begging, our friends at Chris King came up with just might be the last Spur Cycle Bell with a limited-edition striker in bourbon. Now the package was complete. 
As the build came together the earthy tones of the matte bourbon and facet finish needed two key points to bring it all together. Along came Camp and go Slow with the Rattle Snake patterned bar tape, which nearly matched the Brooks C15 saddle and really pulled some of the bourbon color together. The Rene Herse' Oracle Ridge 48mm tires and their tan sidewalls really finished it off nicely. 
Michael has primarily been riding this build all summer and is a huge proponent of the YBB on gravel. The YBB unit in the Routt operates in much the same way as our legendary mountain bike YBB unit, using the properties of titanium to flex across the chainstays to provide a silky smooth 20-25mm of travel at the axle, perfect for what gravel roads, two track and light single track can present. The YBB unit is an almost no-maintenance as it only requires occasional lube and does not contain any pressurized air or oil. 
The details of the build:
Frame: 56cm Routt YBB
Fork: Enve adventure fork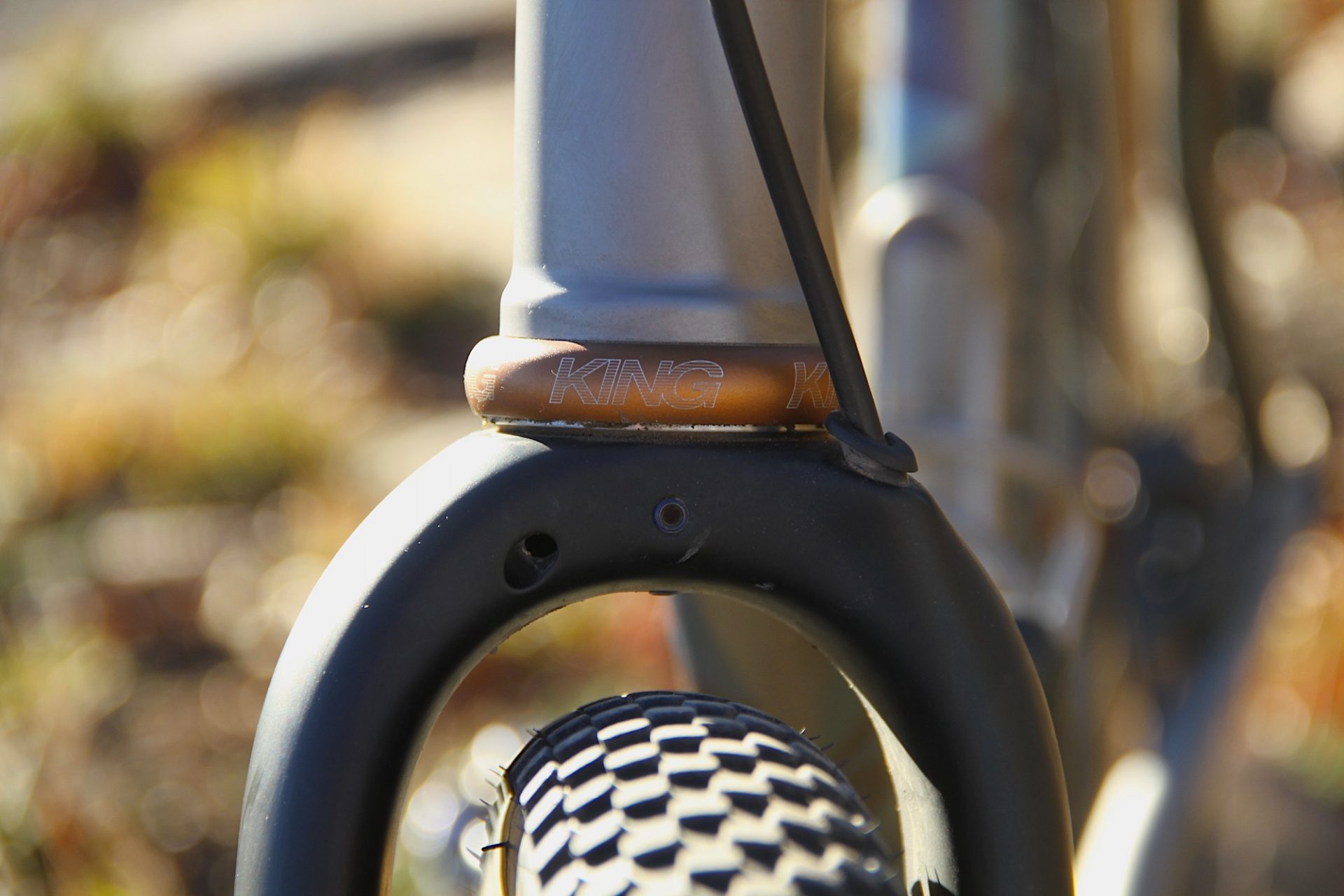 Headset: Chris King I7 Matte bourbon
Stem: Moots Ti 100mm x -6
Post: Moots Cinch Post Layback
Bar: Enve gravel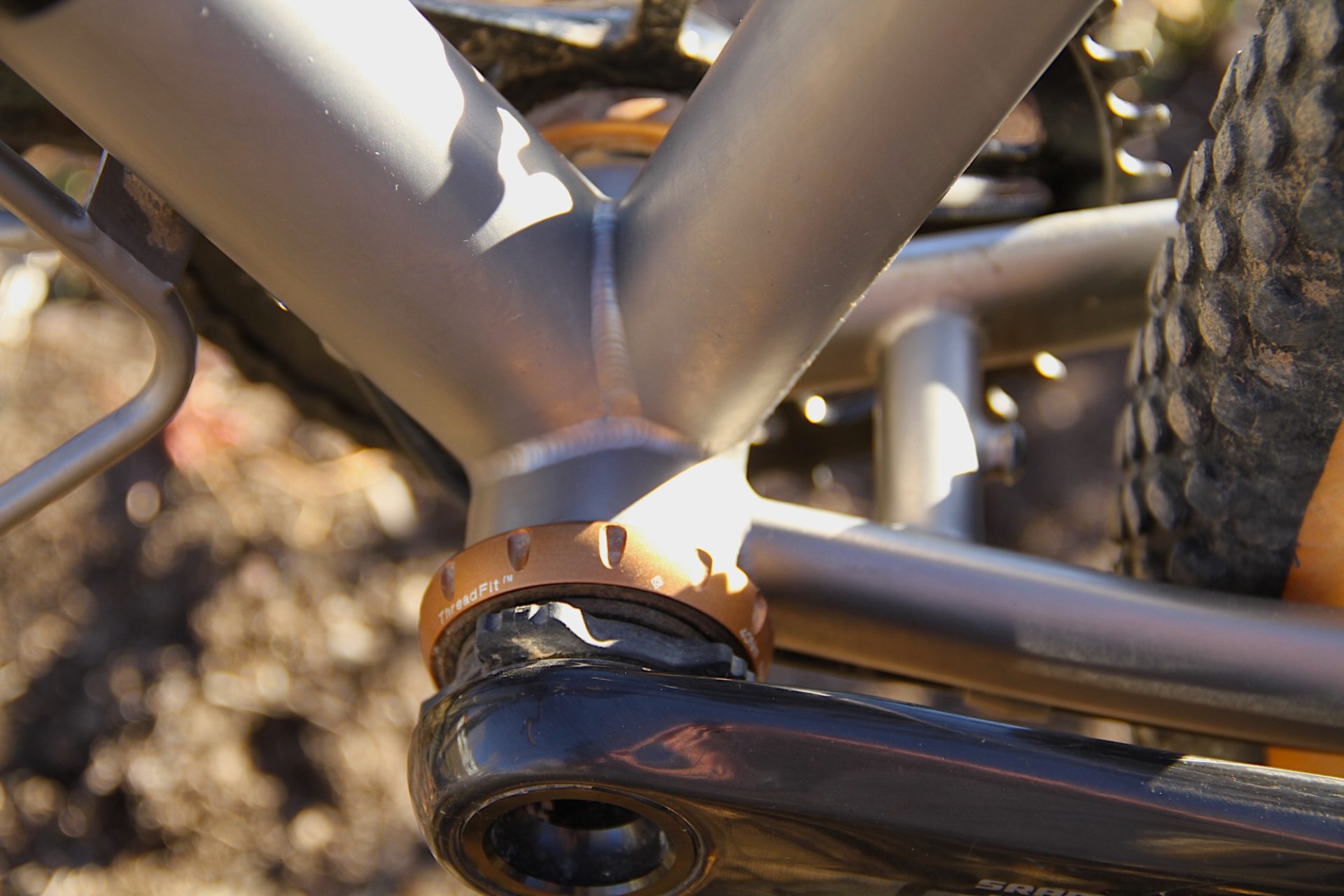 Group: Force AXS XPLR levers, calipers, 10-44 cassette, Force crank w/40T Wolftooth single ring, Chris King Thread fit Dub bb in bourbon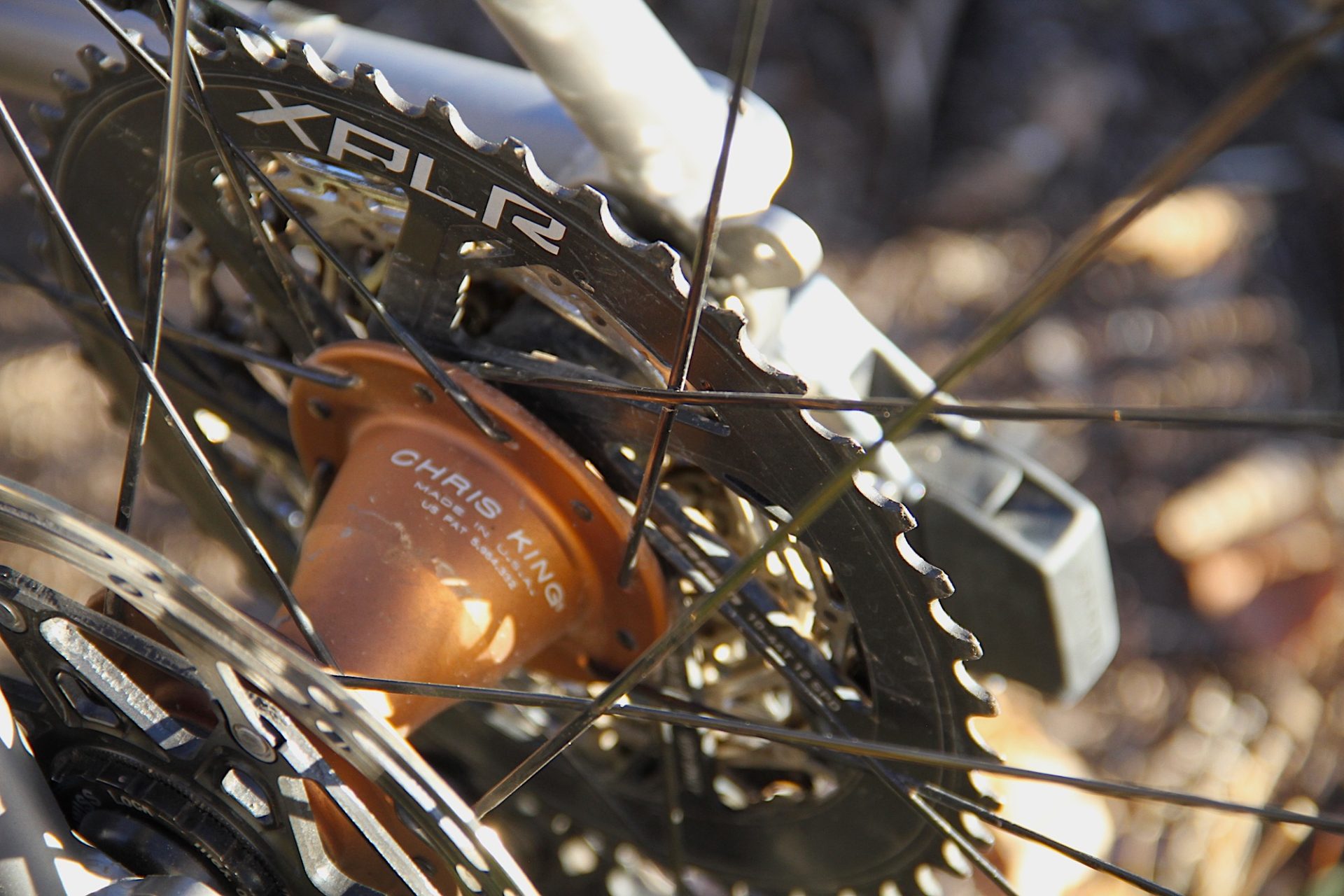 Wheels: Enve G23 laced to Chris King Matte bourbon hubs
Saddle: Brooks C15 in tan
Tires: Rene Herse Oracle Ridge 48mm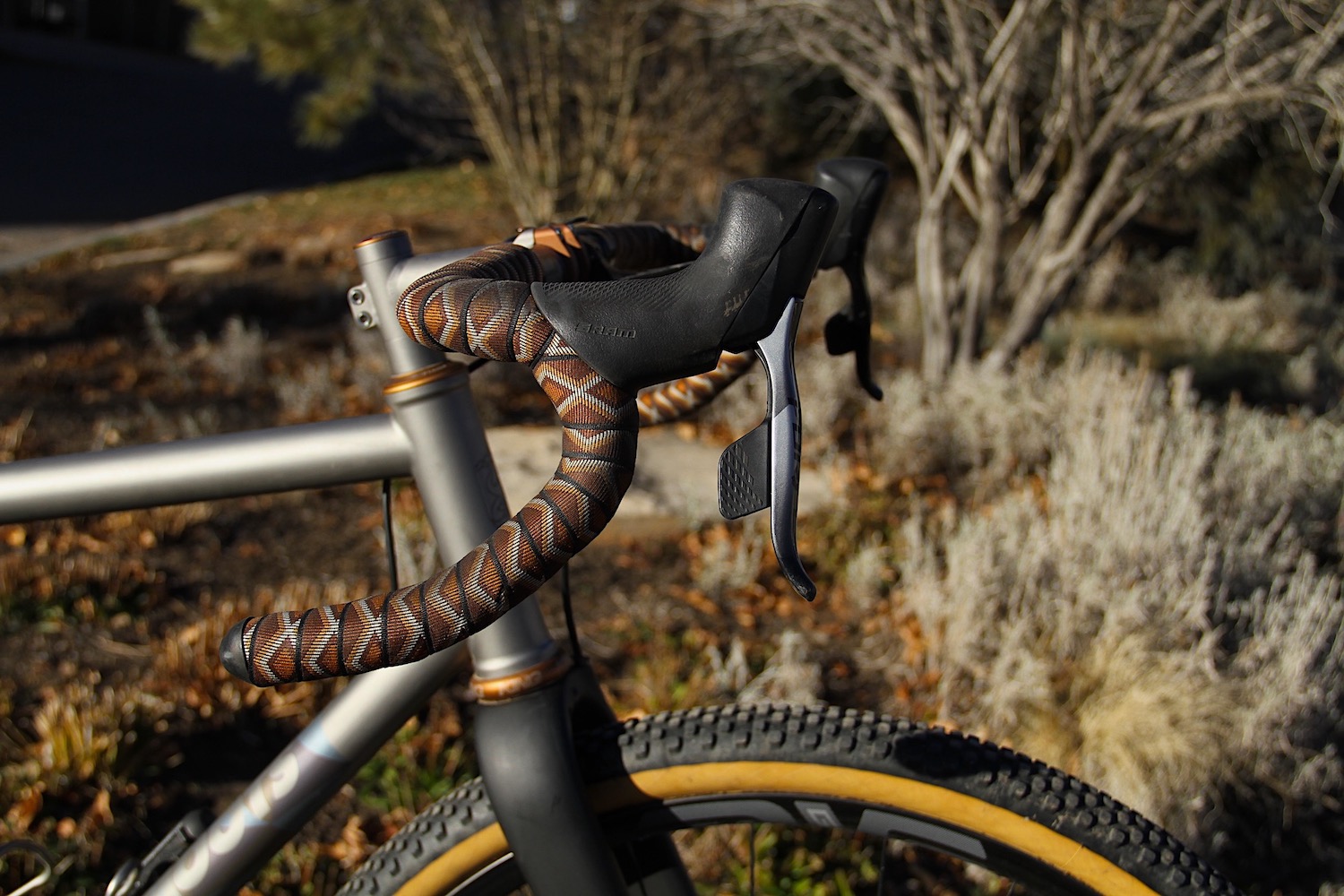 Bar tape: Camp and go Slow (western rattler pattern)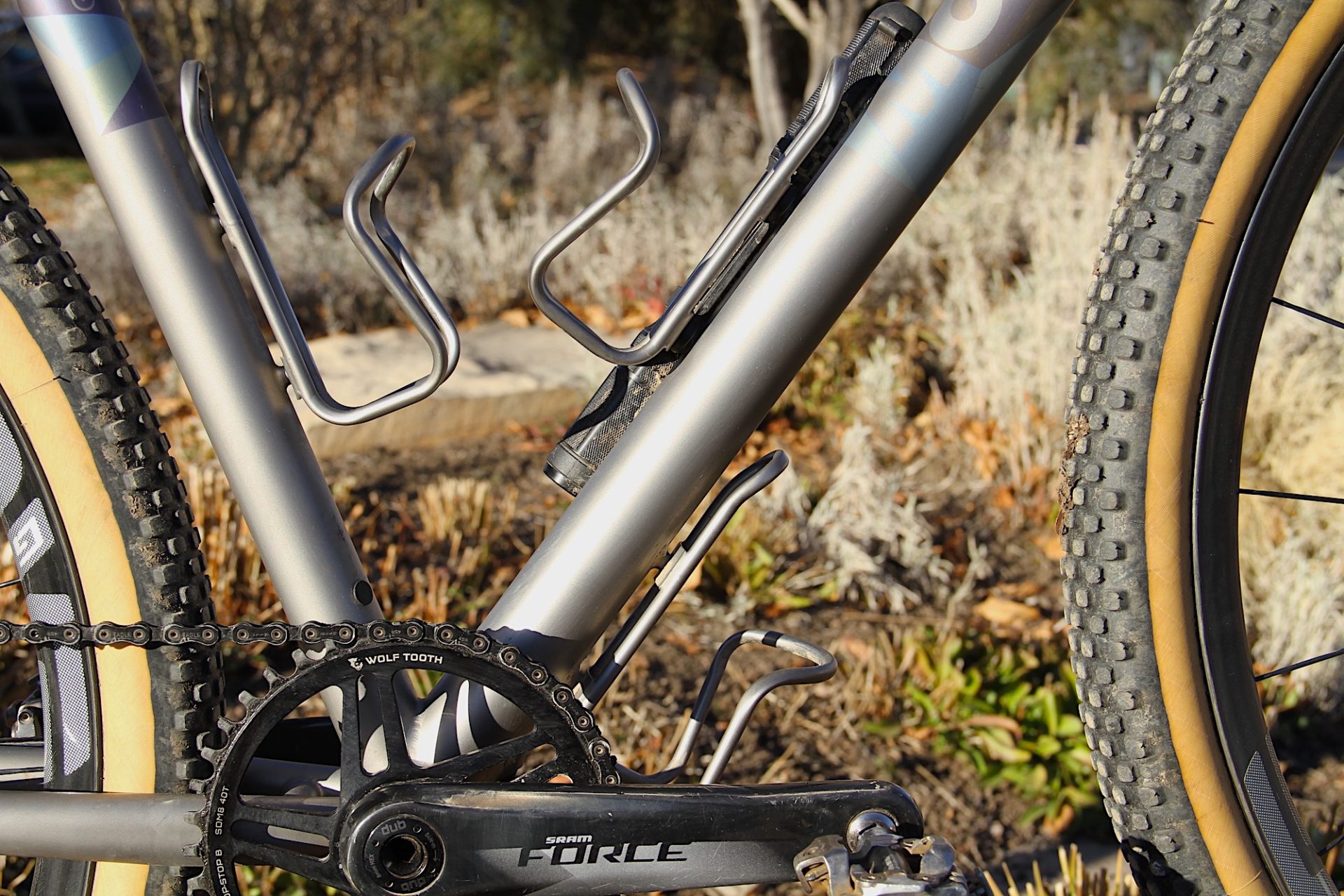 Cages: 3 King Cages in titanium, 2 King Many Thing cages for the fork legs (when going touring)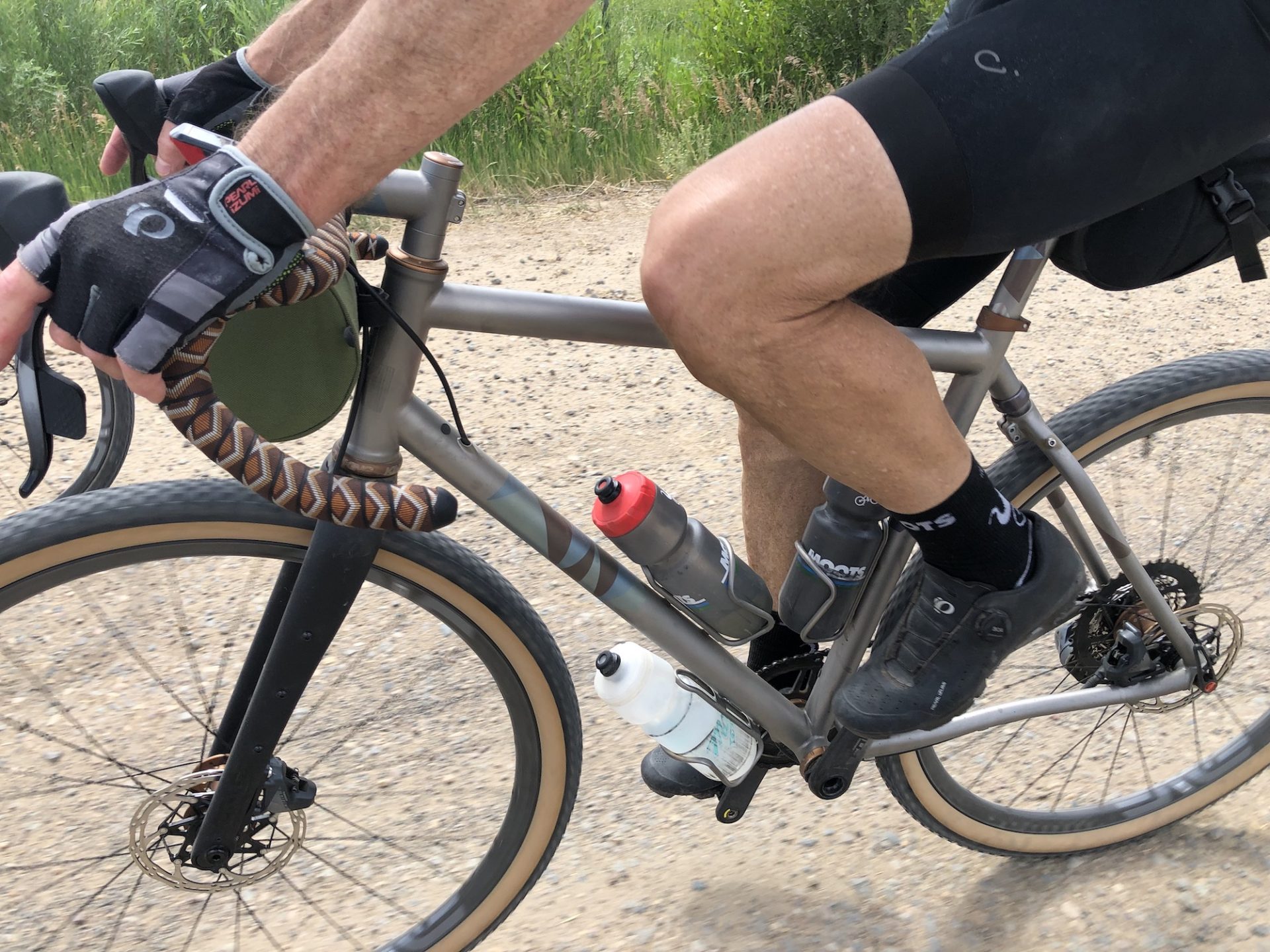 The smooth ride of the Routt YBB micro suspension takes the edge off, without over complicating the design.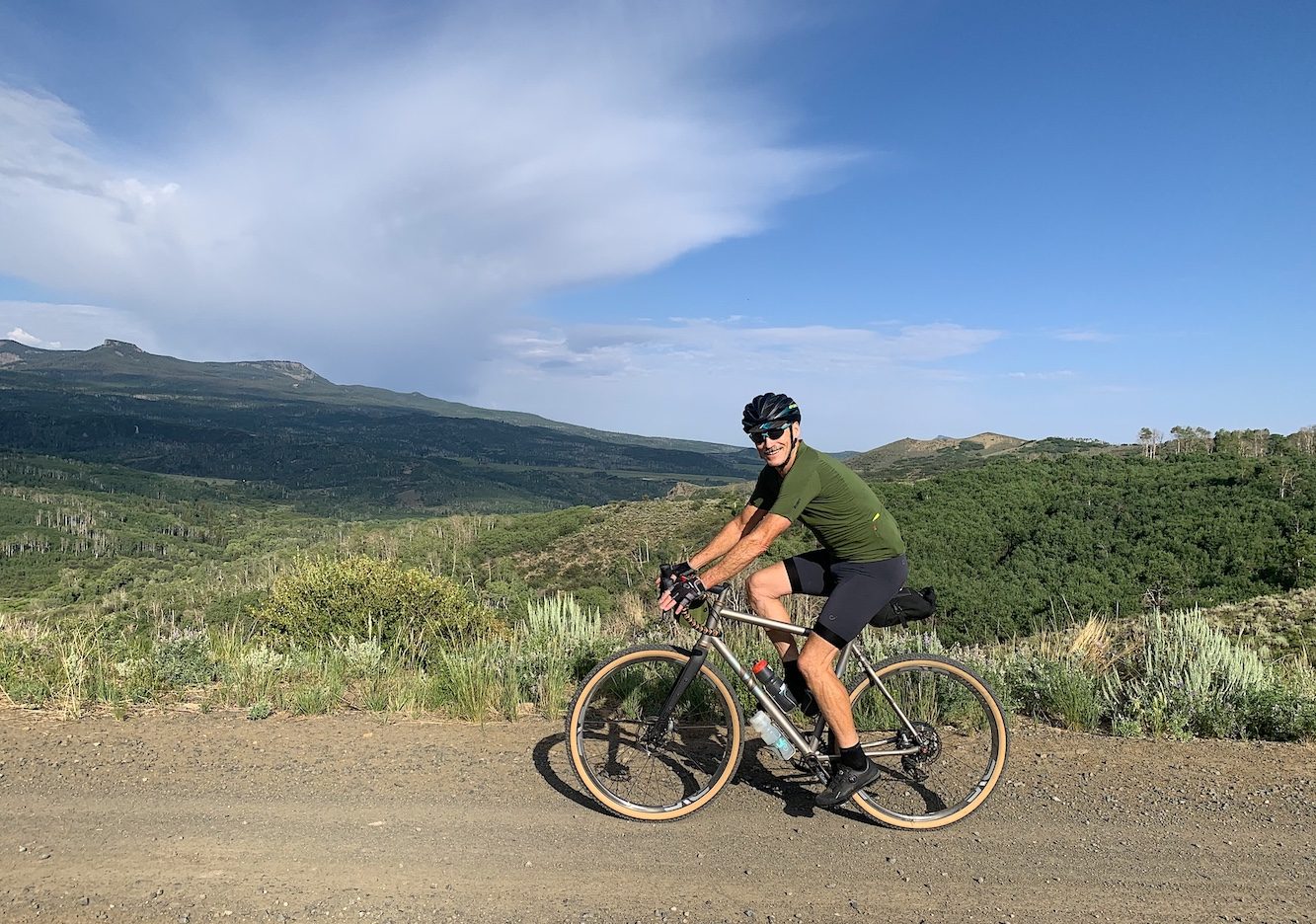 Michael Loomis riding into retirement on his Routt YBB,
Congrats Michael, we'll see you on the (gravel) road!
You can view our NEW video of the Moots Gravel Collection below,
starring our soon to be retired and deeply missed Michael Loomis on his YBB.