This past week Moots held our first Experience + True + Freedom event, kicking off in the home state of Moots Owner Brent Whittington. Along with The Bike Route, District Bicycles and Victory Bicycle Studio, several of us from Moots headed out with a demo fleet of gravel bikes and a suitcase or two of plucky optimism to experience what adventures the Ozarks had to offer.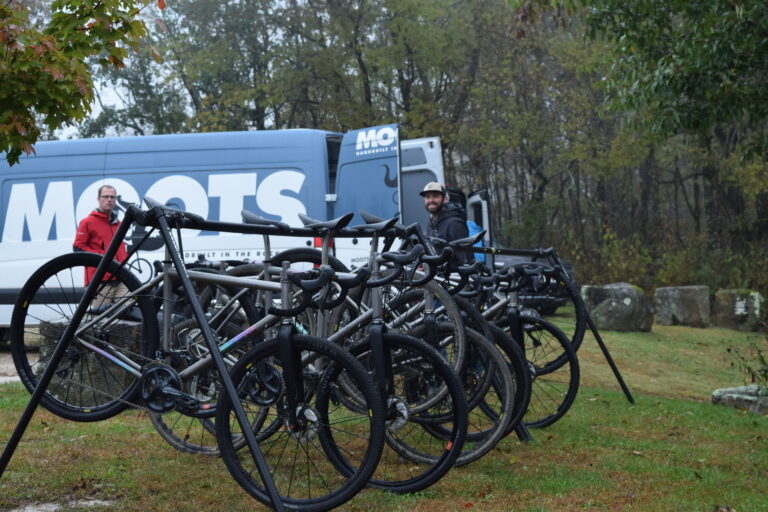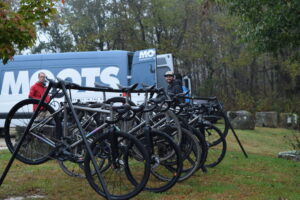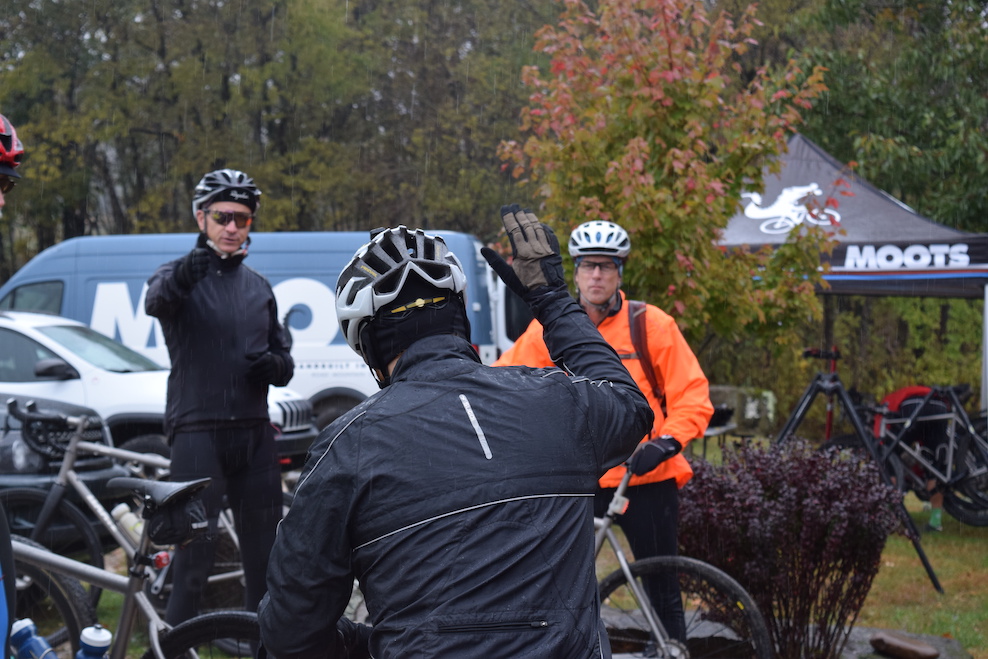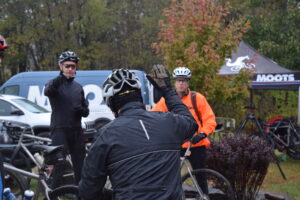 "For a customer coming with no expectations other than riding my bike – it was perfect!"
– Shane Stratton, Nashville TN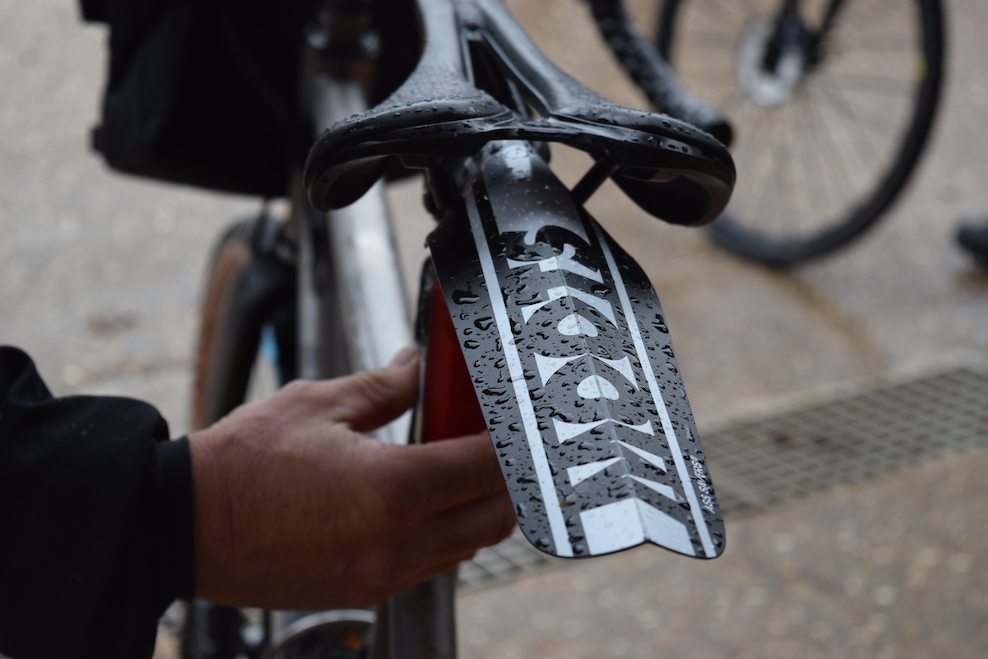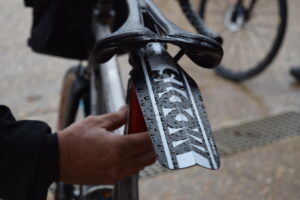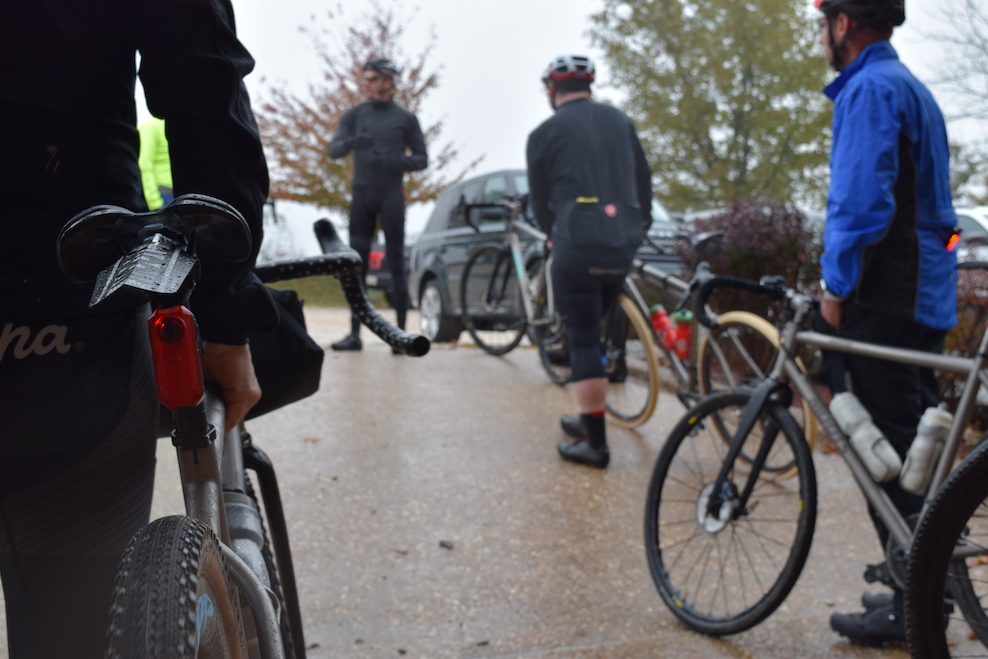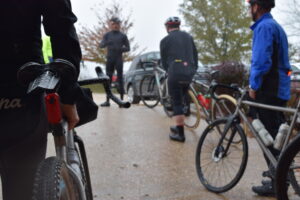 The idea is simple. Take some of the worlds greatest bikes, pepper in a few of the regions greatest bike shops, sprinkle with current Moots owners and those currently interested in Moots, add a dash of amazing gravel roads and scenery, and mix in what we at Moots experience on our bikes every time.
I have traveled around the globe to experience all that I can via cycling (including the Womble trail and Ouachita Challenge back in the early 2000's), but I must admit, when I heard Arkansas I had my doubts. Especially when compared with all the new buzzworthy tales and images coming out of the Oregon Trail, Kyrgyzstan's Silk Road, Santa Catalina Island, well, you get the picture. How could Arkansas measure up to other such grandiose locations?
Here is how arkansas.com describes Ponca:
"If you've ever longed for an escape to the true beautiful middle of nowhere, Ponca is that place."
True to their word, Ponca is the epitome of middle of nowhere beauty. From the myriad gravel roads, endless gravel climbs, endless paved climbs, gorgeous country roads, more creek crossings than one can count, breathtaking scenery, plethora of eagles, elk, and deer, as well as some of the friendliest folks and hidden gem mom and pop restaurants around. Arkansas did not disappoint.
The group assembled Thursday morning at the Buffalo Outdoor Center before caravanning up the mountain to our base camp, the RiverWind Lodge. Perched on top of a2300 foot mountain, the lodge boasts a big 30-mile view of upper Buffalo River wilderness. Unfortunately, most of that 30 miles was covered by clouds and misty rain, but I did manage to catch the view before heading back to Steamboat. But that also meant every ride back finished with a climb, and I think Brent brought us up every one of them at one point or another.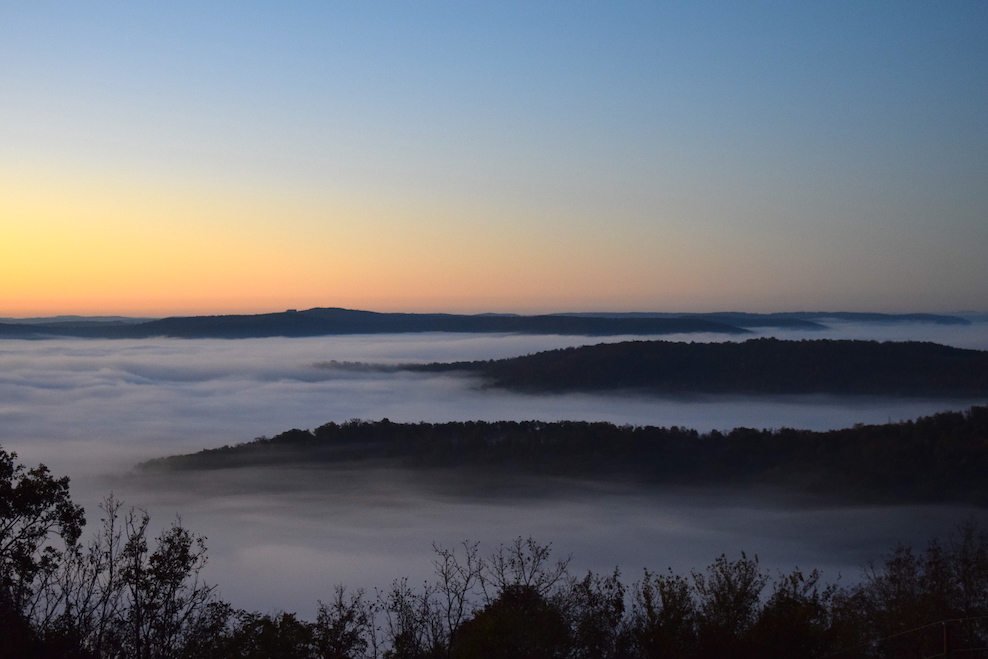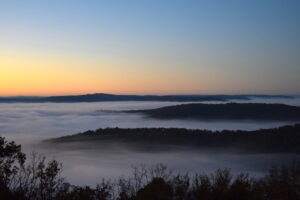 Mother nature really didn't feel like cooperating much, so our first ride was a bit muddy. Well, maybe slightly more than a bit. Rather than separate the groups, we decided to stick together as one and ride a 27 mile route to wake up the legs. It traversed the ridge to highway 103, then immediately we were on gorgeous ridge top gravel for about 10 miles before descending into Kingston. From there a 12-ish mile rolling road ride before climbing back up to the top. A perfect leg-waking ride.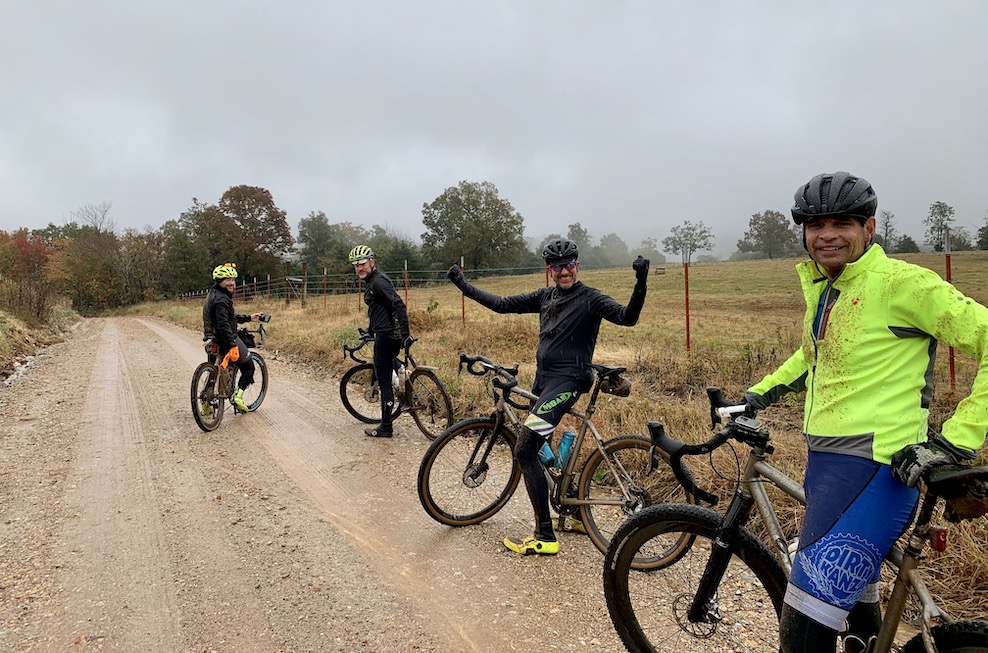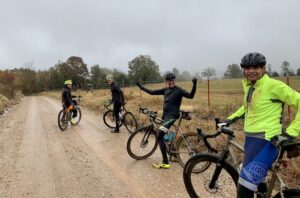 Once back at the cabin a few of us tended to the bikes to clean and prep them for the next day's longer sortie while others were able to clean up, dry off, and enjoy the large community area the lodge had to offer. Everyone brought their favorite beverages from their respective areas to share and discuss, snacks were plentiful, and the conversation engaging. Downtime until dinner.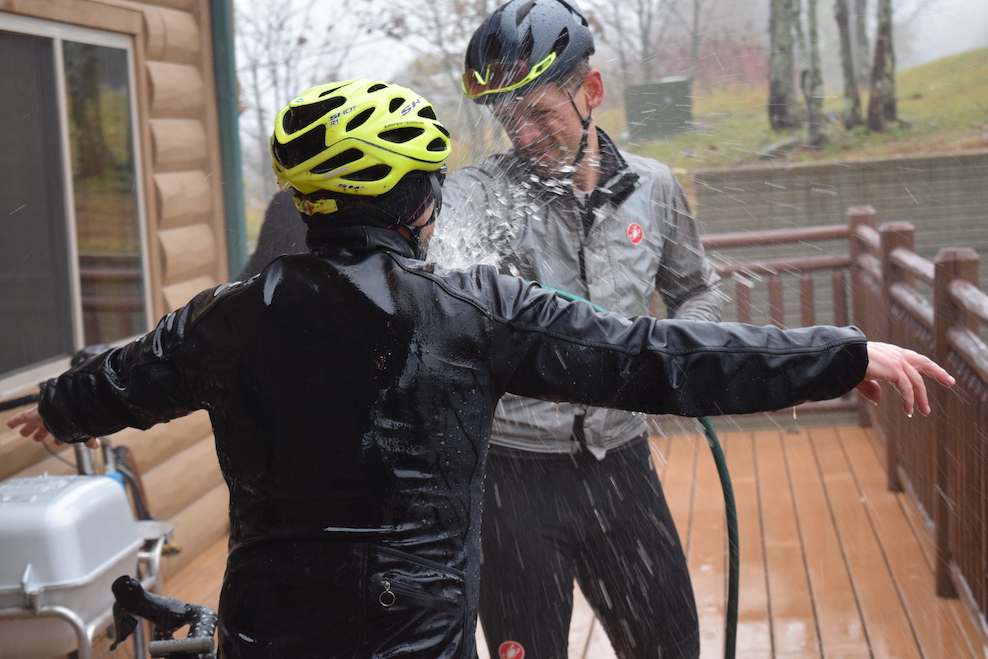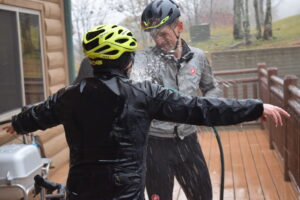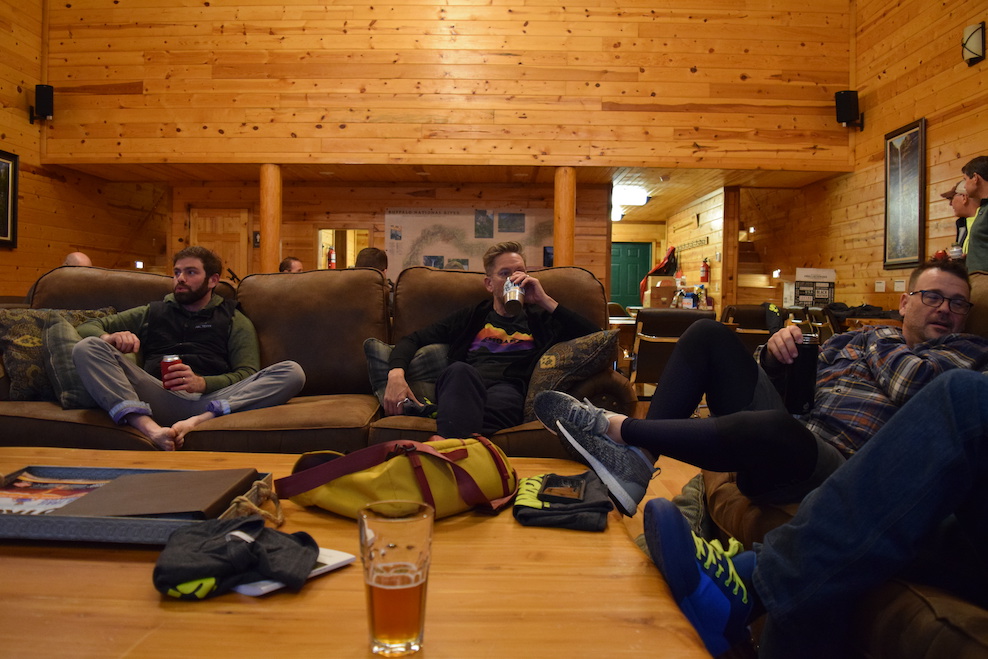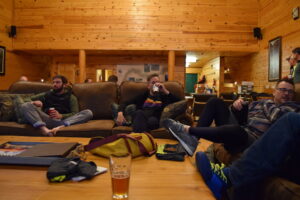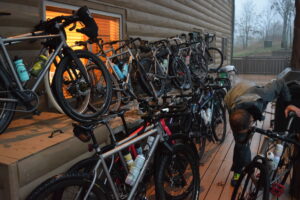 The next day greeted us with a bit more of the same. Mid 40's and rain. After a hearty breakfast, everyone suited up and gathered for the ride. Again, due to conditions the 82 mile route and the 35 mile routes were combined into a single group for a 48 mile ride highlighting the best of both routes. As we rode, the rain began to let up and the sky brightened to a lighter shade of gray and the temps rose with the pace. The group rode well together, often breaking up into smaller groups depending on the terrain and pace. Everyone seemed in high spirits and enjoying the remote beauty these back roads had to offer.
"The weather was awful, the hills were painful, and I had an awesome time. It was great being around people with such enthusiasm for cycling. "
– William Henderson, Oxford, MS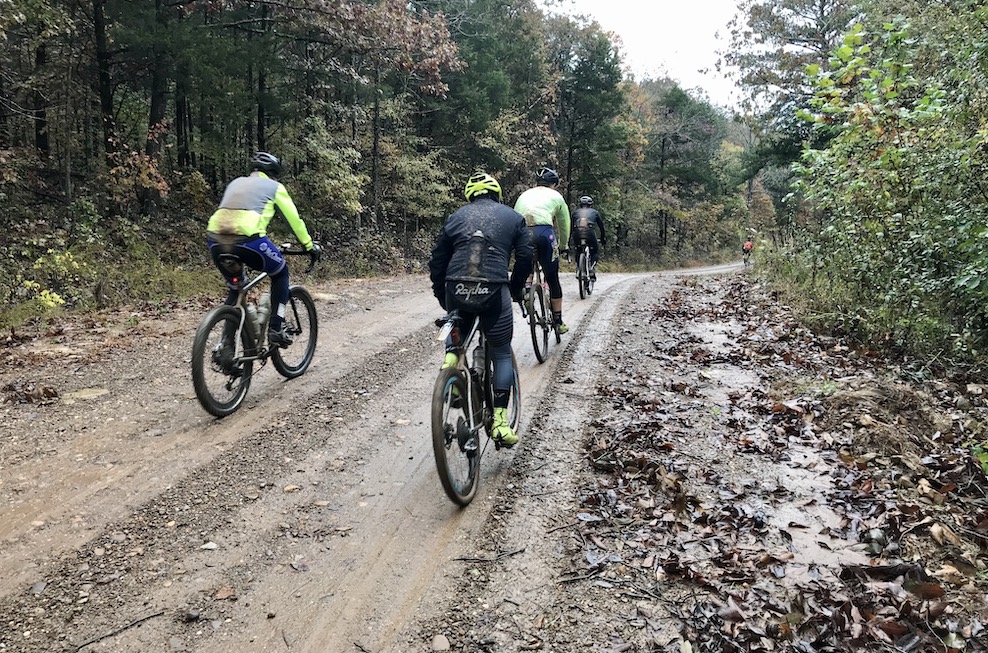 We would regroup at turns, at the tops of mega steep climbs, then rally down the descents and chat away during the paved "transition" stages between the dirt and gravel roads. Every time you'd stop for a picture it would seem a better picture was to be had 15 feet up the road. Truth is, it was hard not to find some scenic shot along any of the roads. Pristine back country.
Just as the rain and wind was beginning to pick back up, we found ourselves back, safe and warm at the lodge. Stories were shared, moments from the ride relived. Beverages and post ride snacks consumed. While dinner was being prepared, Bobby Wintle, of Land Run 100 / District Bicycles fame, decided the crew needed to enjoy a viewing of "Tour de Pharmacy" while we waited. If you thought the killer wall of a climb Brent had us climb was a workout, 39 mins of belly laughing took HIIT workouts to the next level.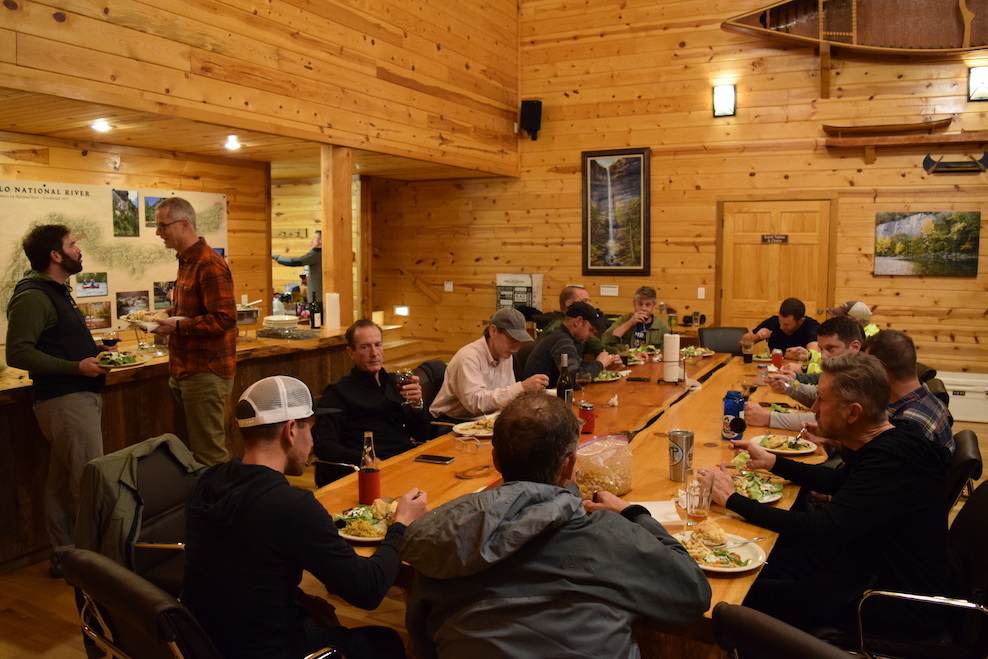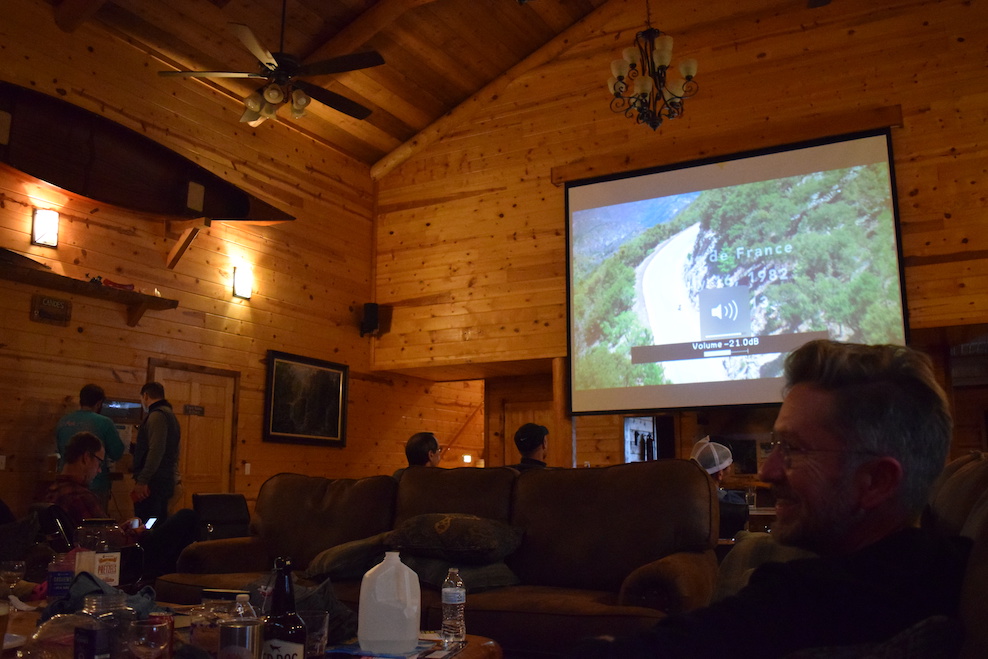 As if perfectly timed, dinner was served just as the movie ended. I am really glad Moots booked a lodge big enough for everyone to have a room in versus booking several smaller cabins or even cooking. The shared space allowed the camaraderie of the group to easily develop, and offered space for the myriad conversations, laughter, and shenanigans to ensue. I still am not sure which I enjoyed more, the riding, the adventures, or the quality time amongst strangers turning friends. So many interesting and impressive people from all over the US to ride bikes and experience true freedom the Moots way.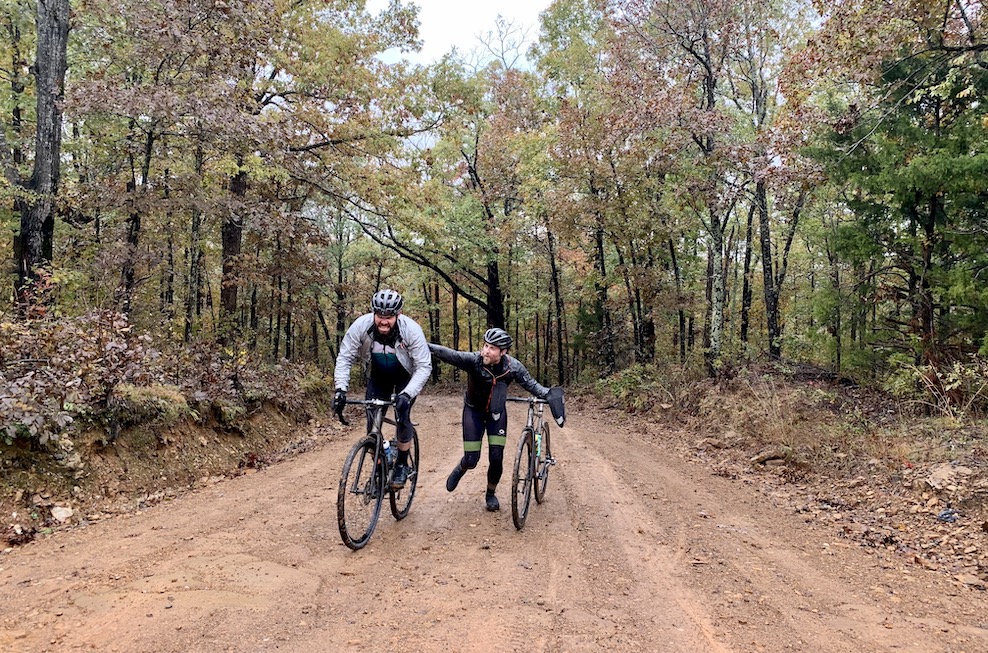 "Special, memorable, and entirely enjoyable."
– Edward OBrien, Memphis TN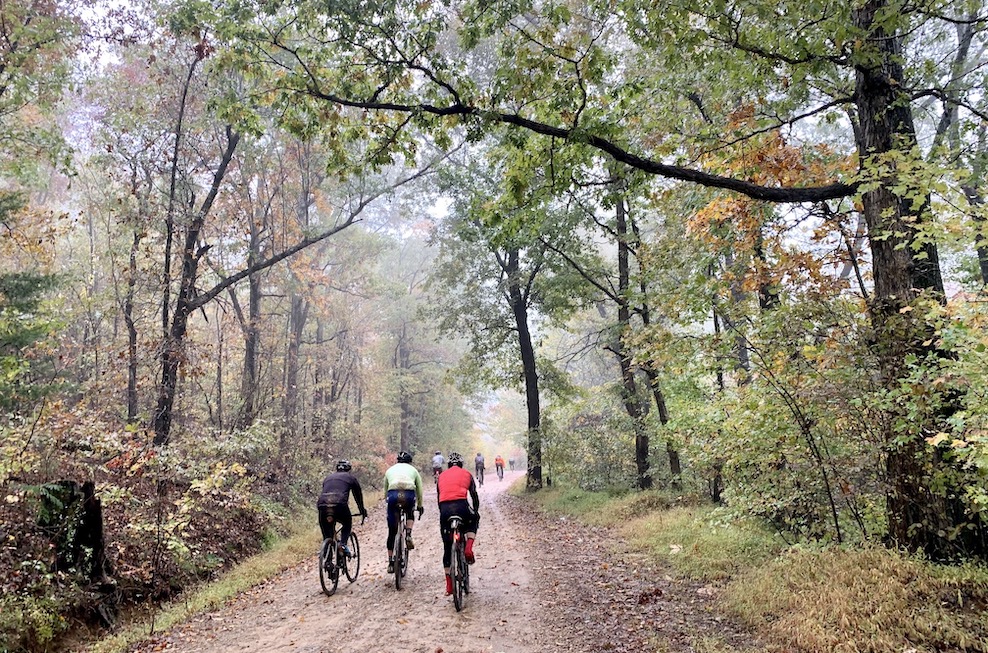 To paraphrase Tony Stark, if I were to wrap this up tie it with a bow or whatever, I'd say it doesn't matter what the weather does. Nor how slimy or sticky the mud gets. Getting outside is always better than looking outside and riding in such conditions with people makes for better stories and even better friends.
If you'd like to get on an E + T + F Moots Demo Trip, you're in luck.  We've got a trip in Los Angeles at the end of January.  You can learn more about that trip here: