An early spring trip to the desert is somewhat of a rite of passage for folks that live at high elevations that can see an unthinkable amount of snow and cold over the winter. Toss in the year-long uncertainty of the doom virus (thanks for that name Gus Farmer) and our crew was ready to cut loose and head to our west about 2.5 hours. That puts us in Vernal, Utah in the Uintah Basin, a low point between the towering Wasatch Mountains and our home just below the Continental Divide in Colorado. Our destination and scene for this first camp trip was McCoy Flats Recreational Area-Elevation 5100′ above sea level. The area is on BLM (Bureau of Land Management) land and encourages self-reliance (meaning bring everything you'll need to sleep, cook, ride and relax) camping. At McCoy Flats there is a trail head known as the "Corral" which has a nice parking lot for day users, pit toliet and maps/signage of the area. Multiple loops of flowy single-track litter the area and make for great group riding as you can jump off the ride and head back to camp if you like or continue to add another loop if you choose.
As we got closer to our trip the excitement spread and we had many of our crew join the trip as the weather forecast looked more promising. We departed on Friday afternoon for the drive and headed straight into rain/snow and hail along the route. Optimism can get the best of a group, so as always, we prepared for the worst and hoped for the best. The Moots van lead the charge loaded with a full gas grill for cooking, stacks of wood for burning (because you have to have a raging fire, right?), bikes and food. We ended up spending enough time in the Vernal super-store that the rain had mostly passed as we headed to the west of town and McCoy Flats. The initial drive to our camp spot was worrisome as the ground (mostly red clay composition) was a little wet, but in the end left the Moots van unscathed.  
Within minutes of sorting out the spot we had a campfire going and beers in had to set up camp for two nights and days of shenanigans.
The riding at McCoy Flats is pretty sweet if you've never been. It's just the right amount of smooth single track with some technical bits thrown in to test your early season skills (or lack of them) and not kill you like other desert riding destinations can. It's also a little know area so there is hardly anyone there. Would recommend 5/5 Mr. Moots wheelie gators.
These are just a small selection of photos captured from the trip. We hope you enjoy.

Desert solitude and BIG views. If you look hard you can see the town of Vernal in the distance.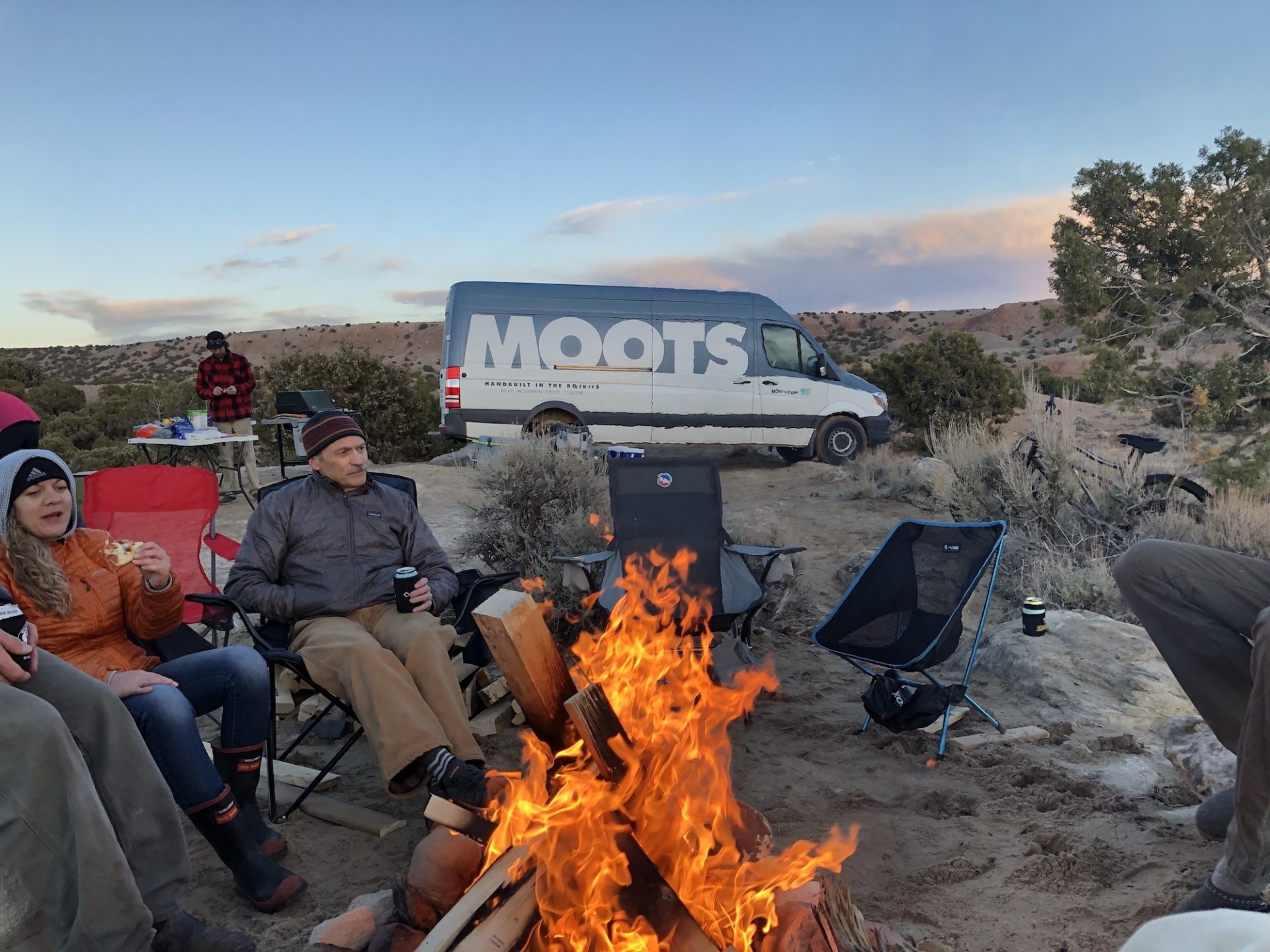 L-R Heather Biewick (new sales rep at Moots) and Michael Loomis (sales rep) take in the warmth of the fire and a beverage of course!

Desert sunsets are hard to beat.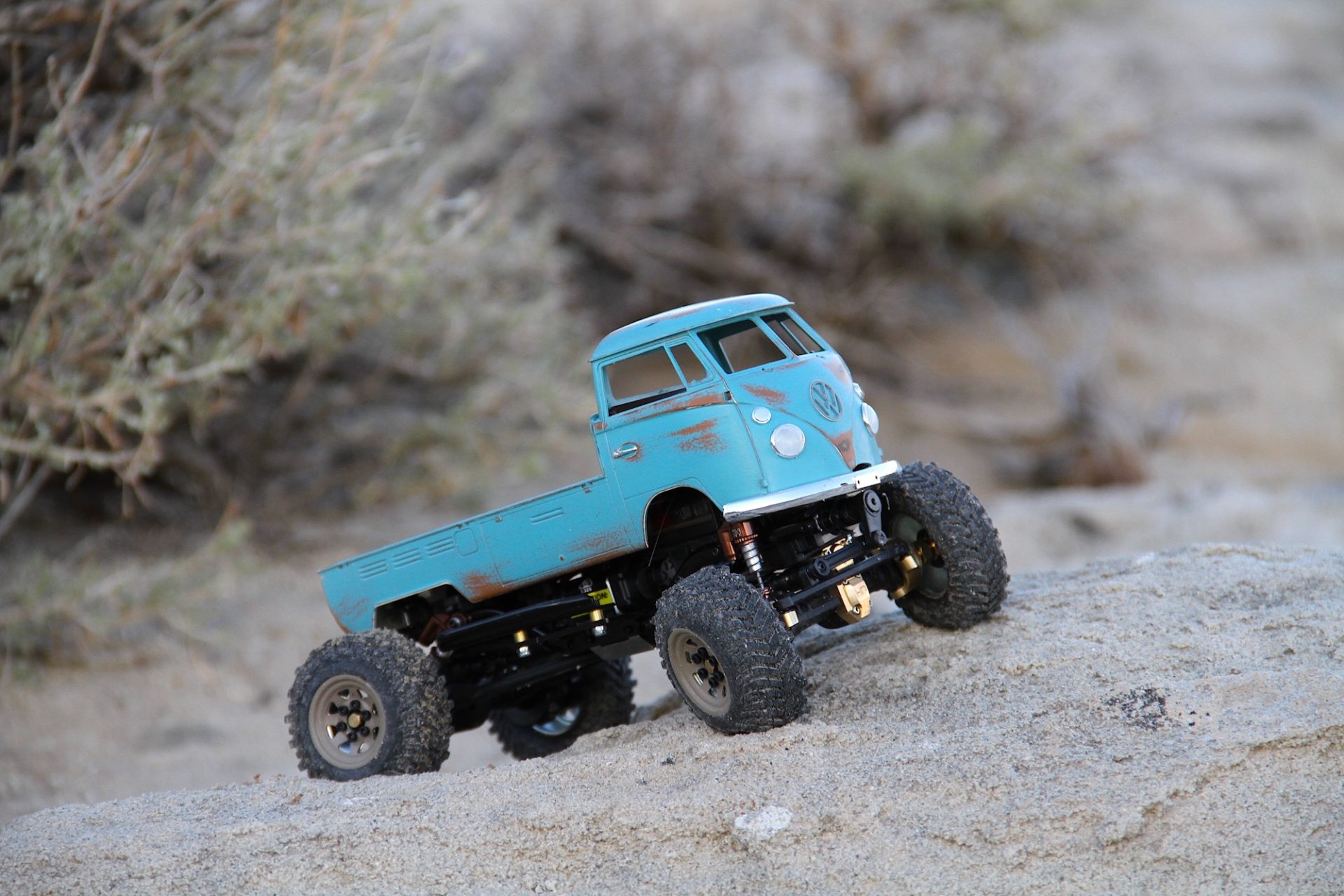 Eric from our finish department brought along some around-camp entertainment. Rock crawling.
Devvon is a welder at Moots and this was his first time experiencing the desert. He jumped right in, crushed on the bike and is good shot by the way.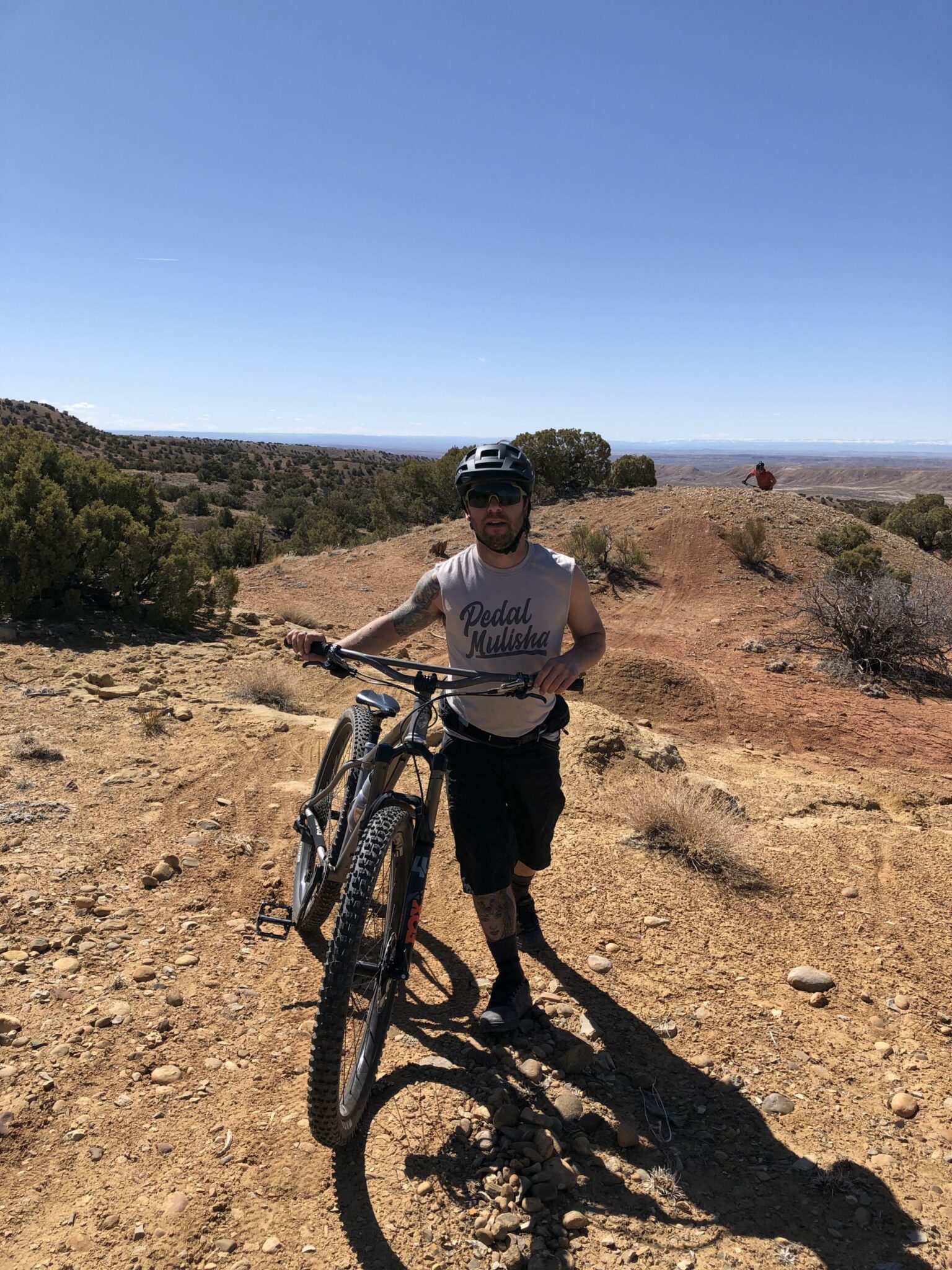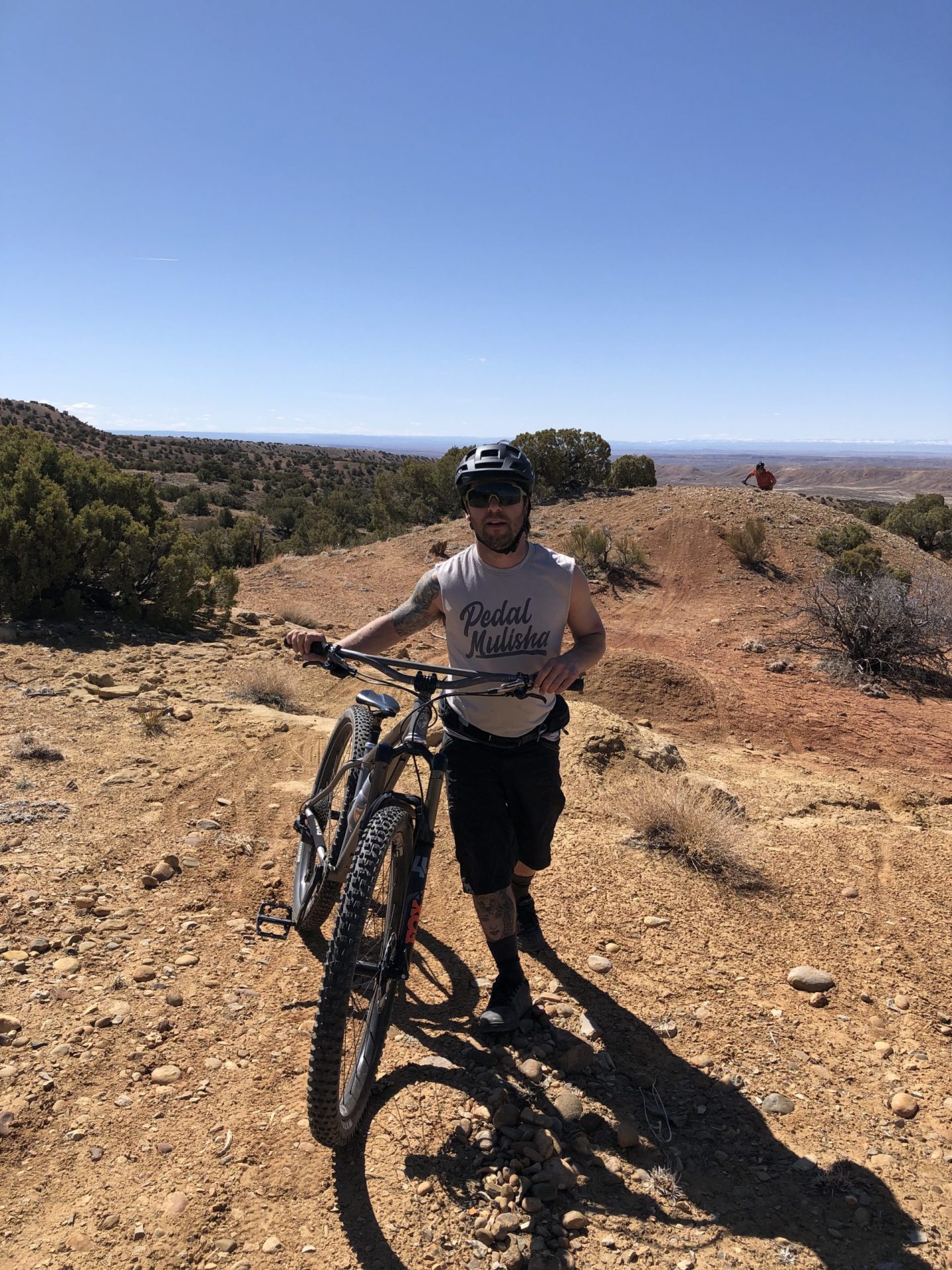 Mitch is a welder at Moots and rips on the bike. Has also stared as Mr. Moots in the WOMBLE VIDEO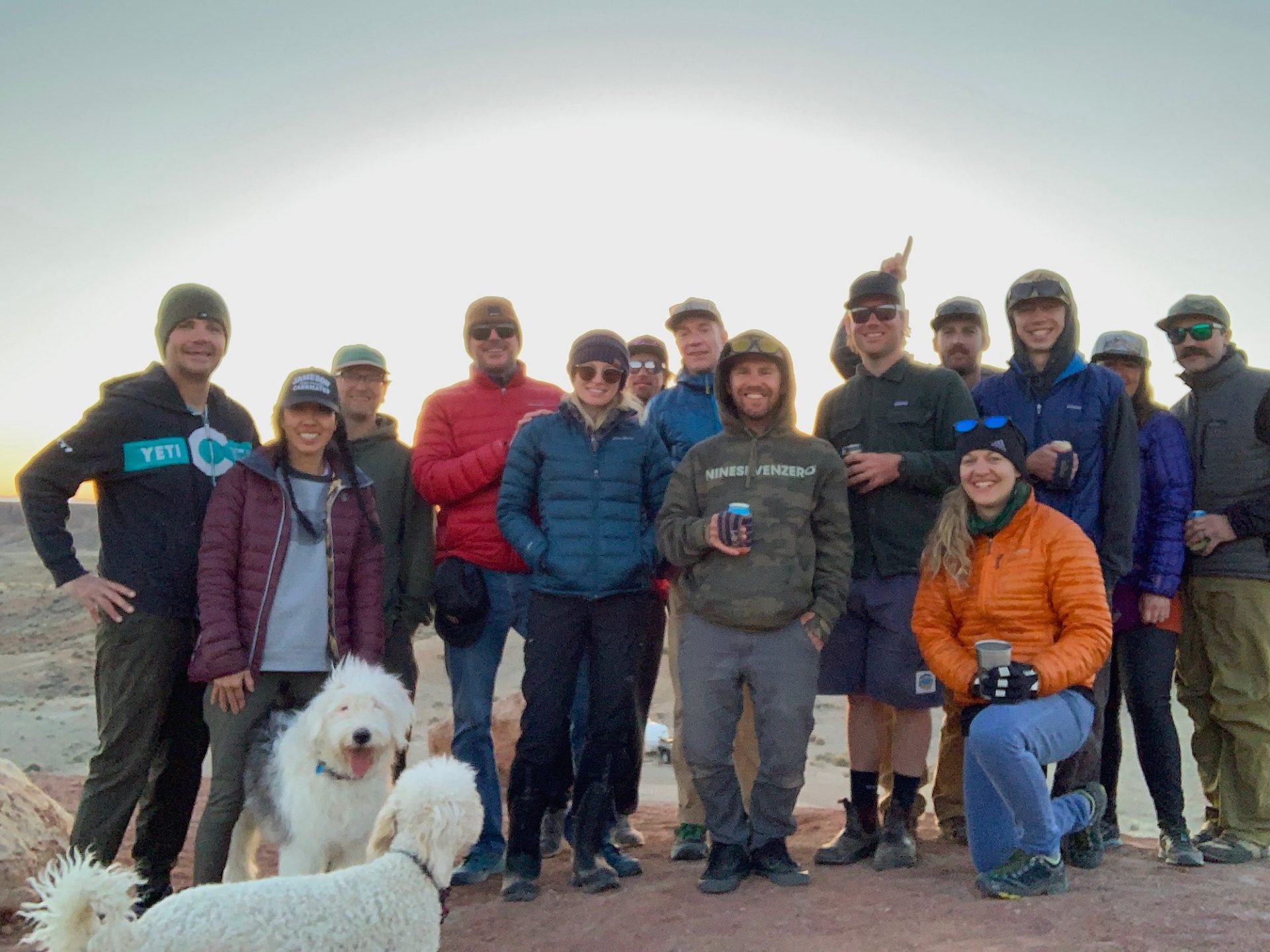 Just part of the crew that made the trip. We had friends w/dogs drive over from Salt Lake City to join us for the weekend.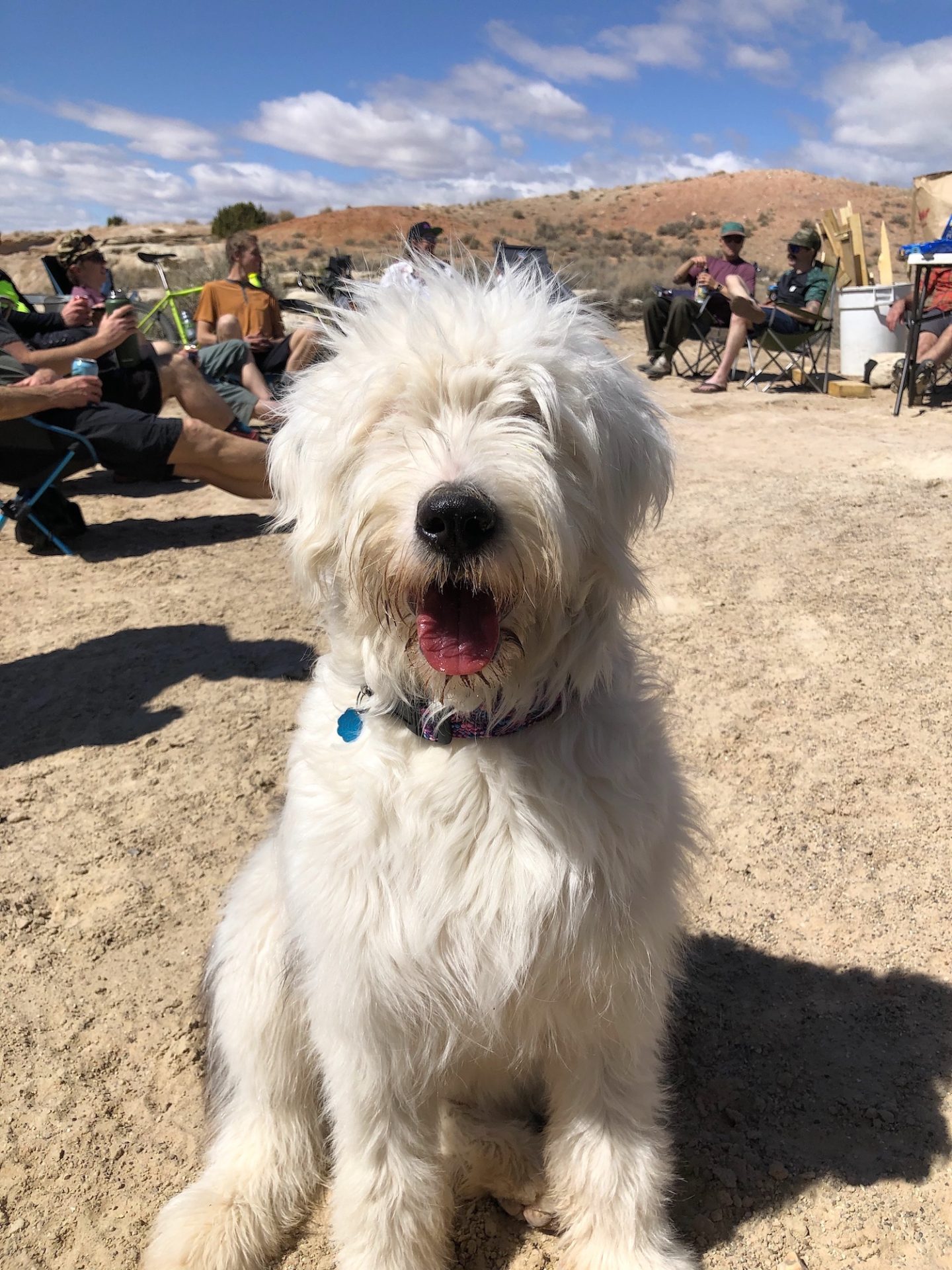 MO. Short for MO Rocca.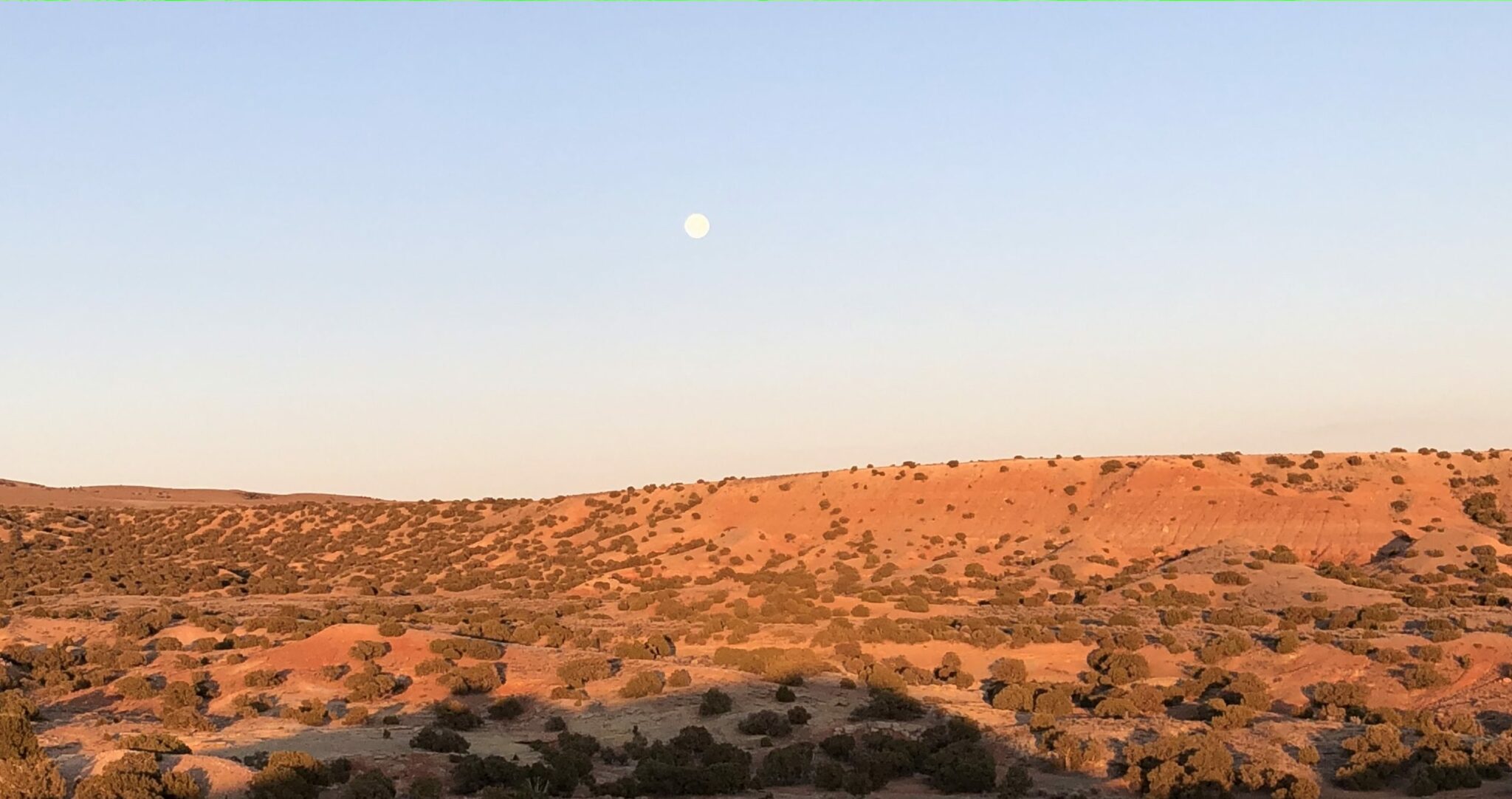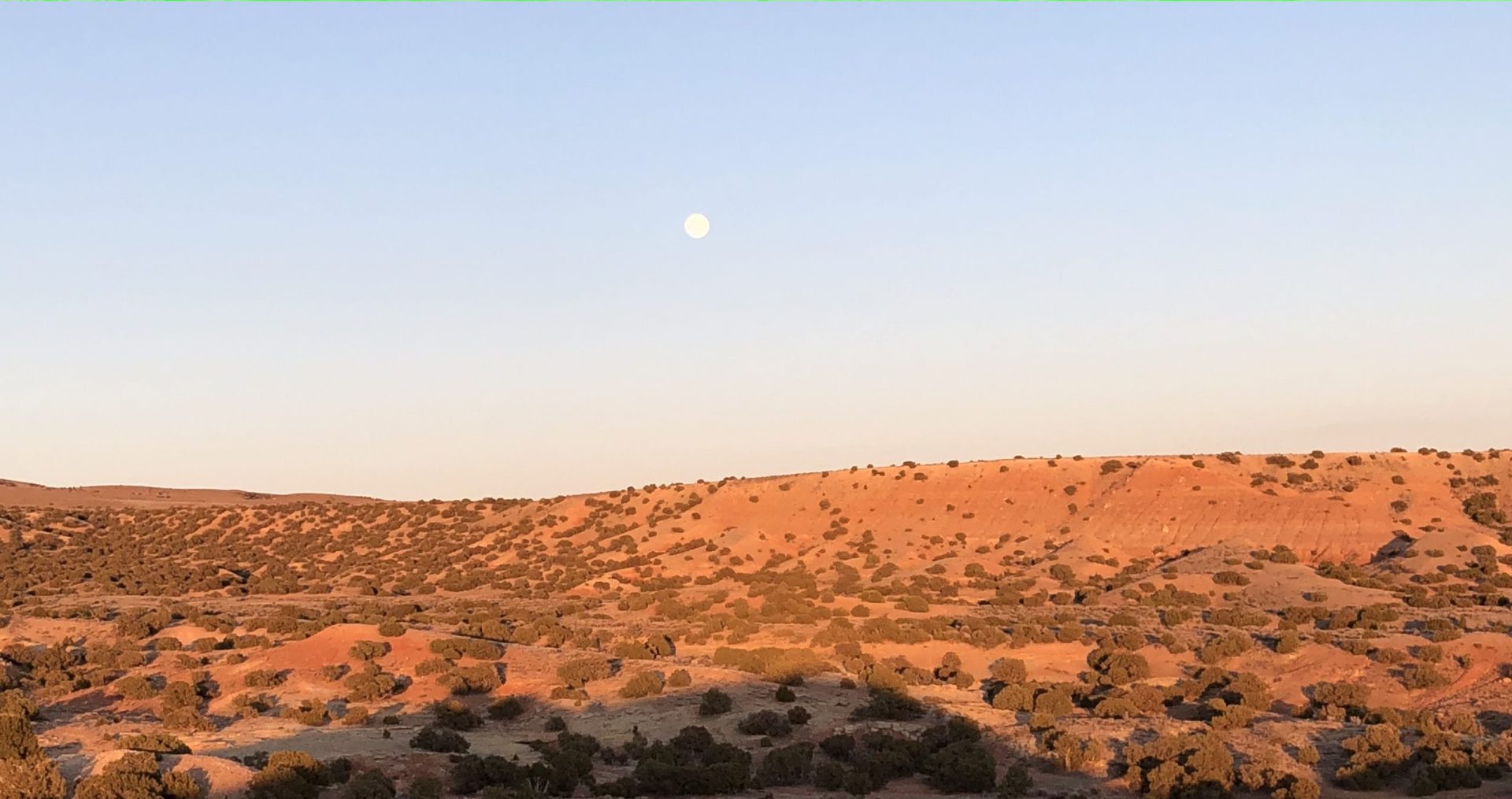 Full moon rise.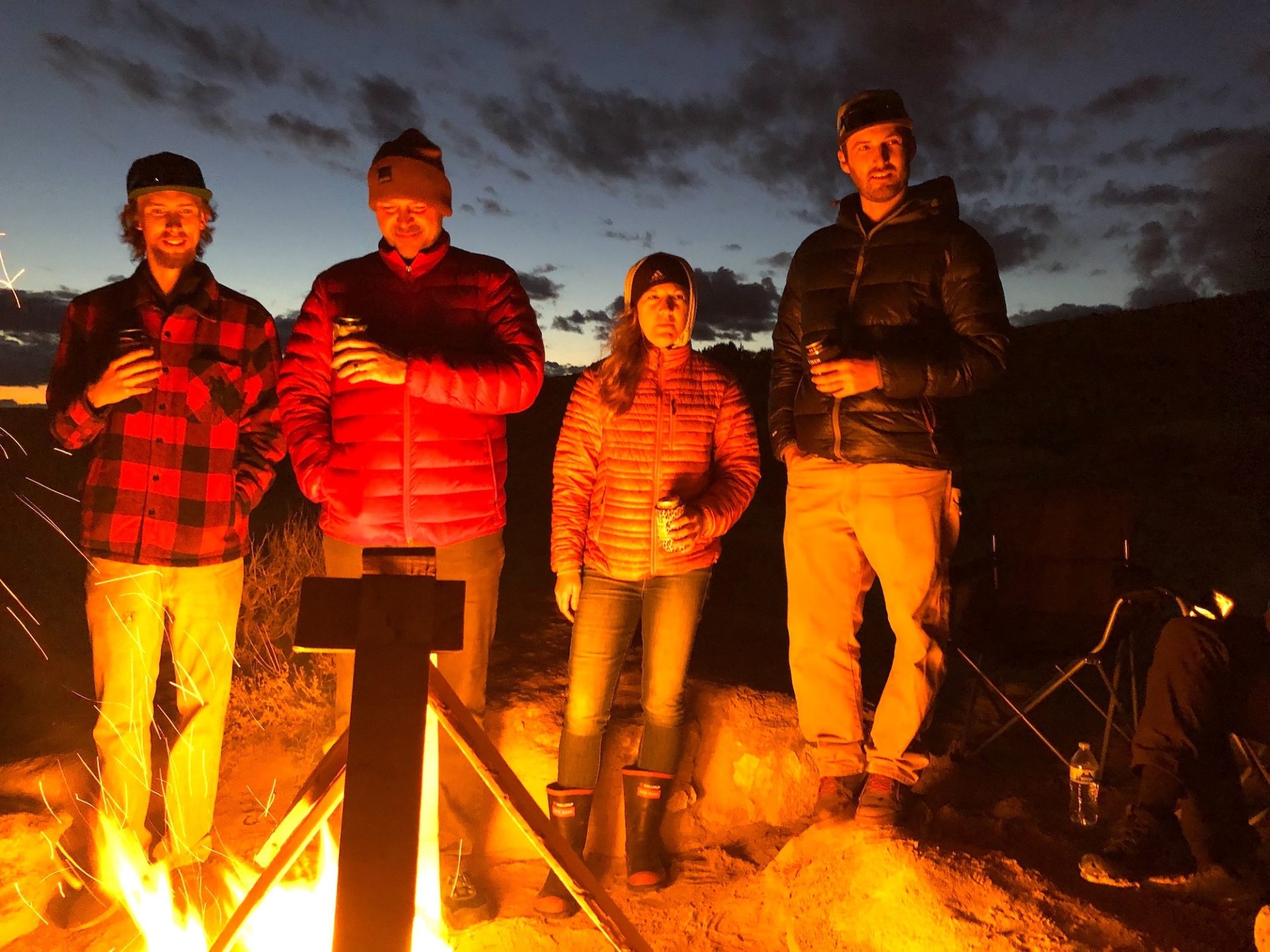 L-R Devon(welder), Richie (welder), Heather (sales) and Jared (finish)  bask in the glow of a good fire.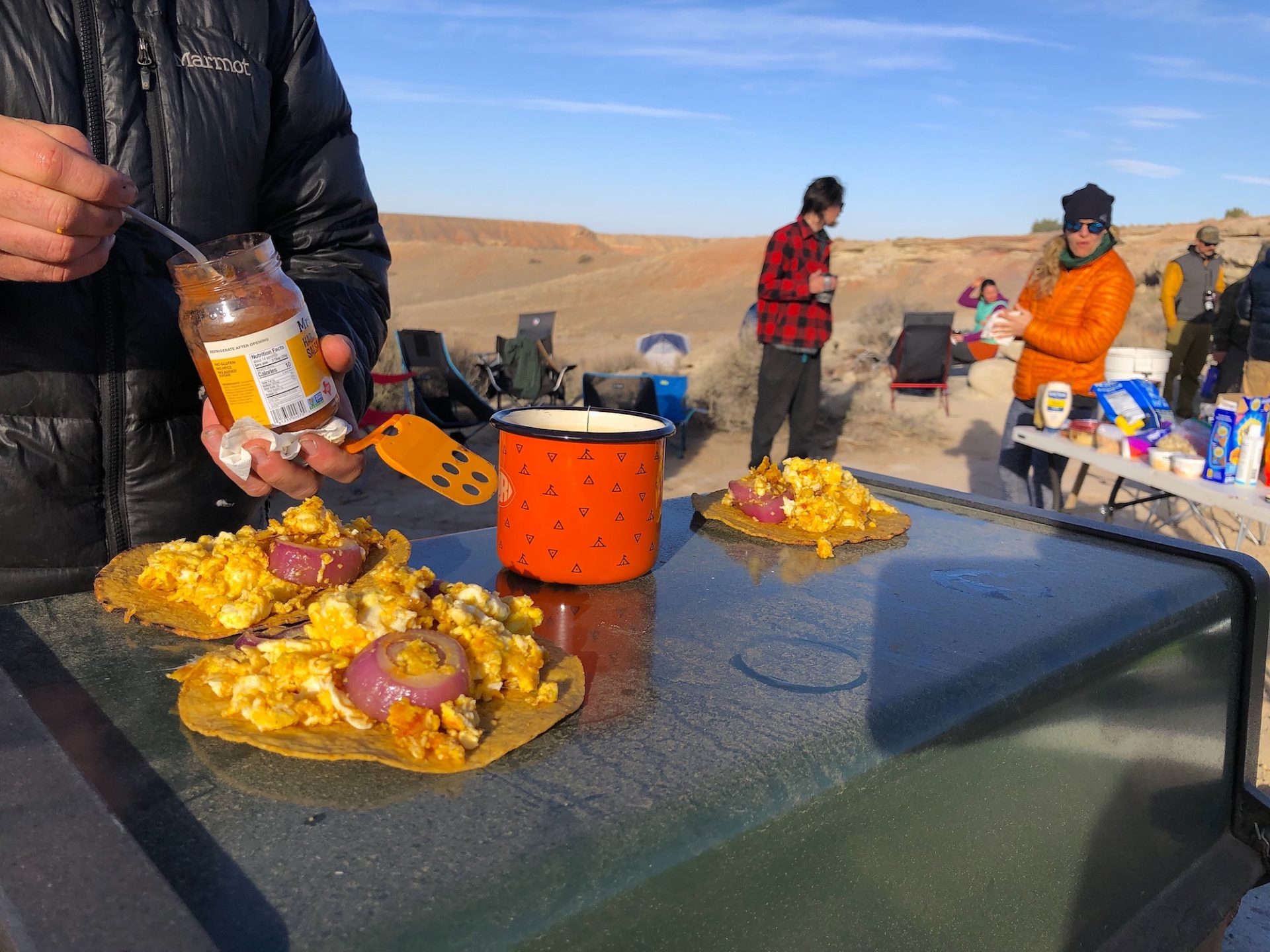 Sunday breakfast by Nate.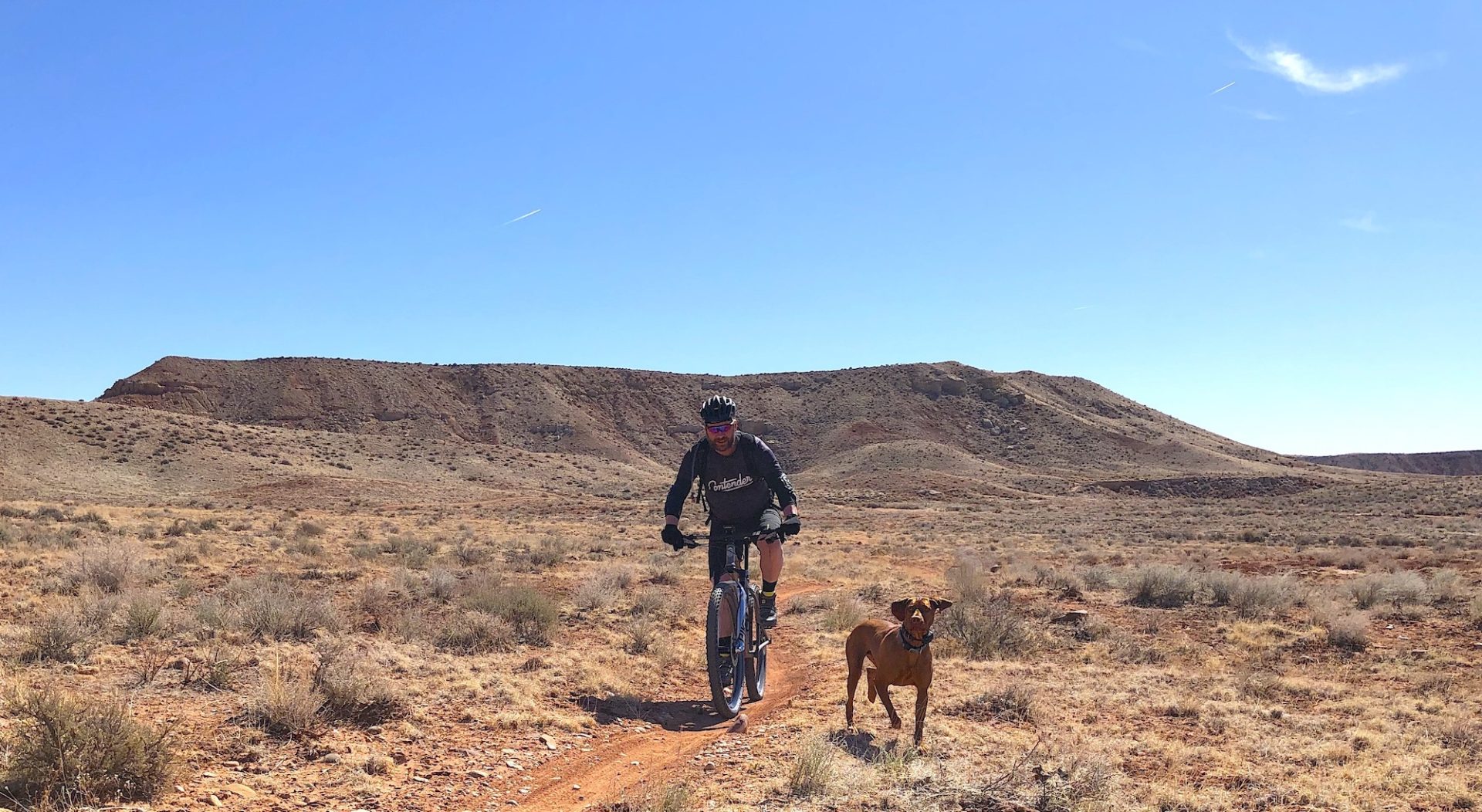 Aaron Walker (Moots Sales Director) and Bryzzo the Vizsla.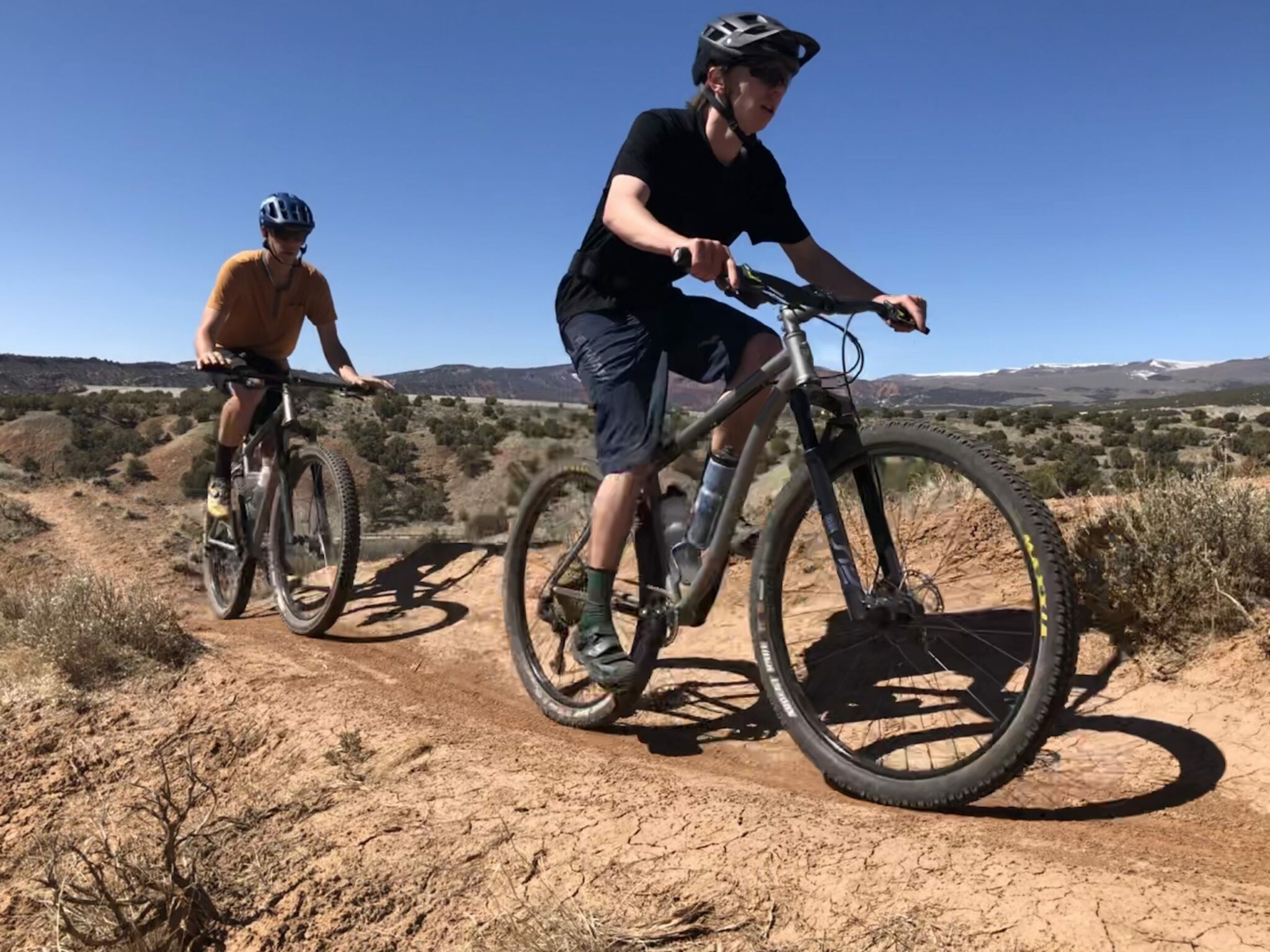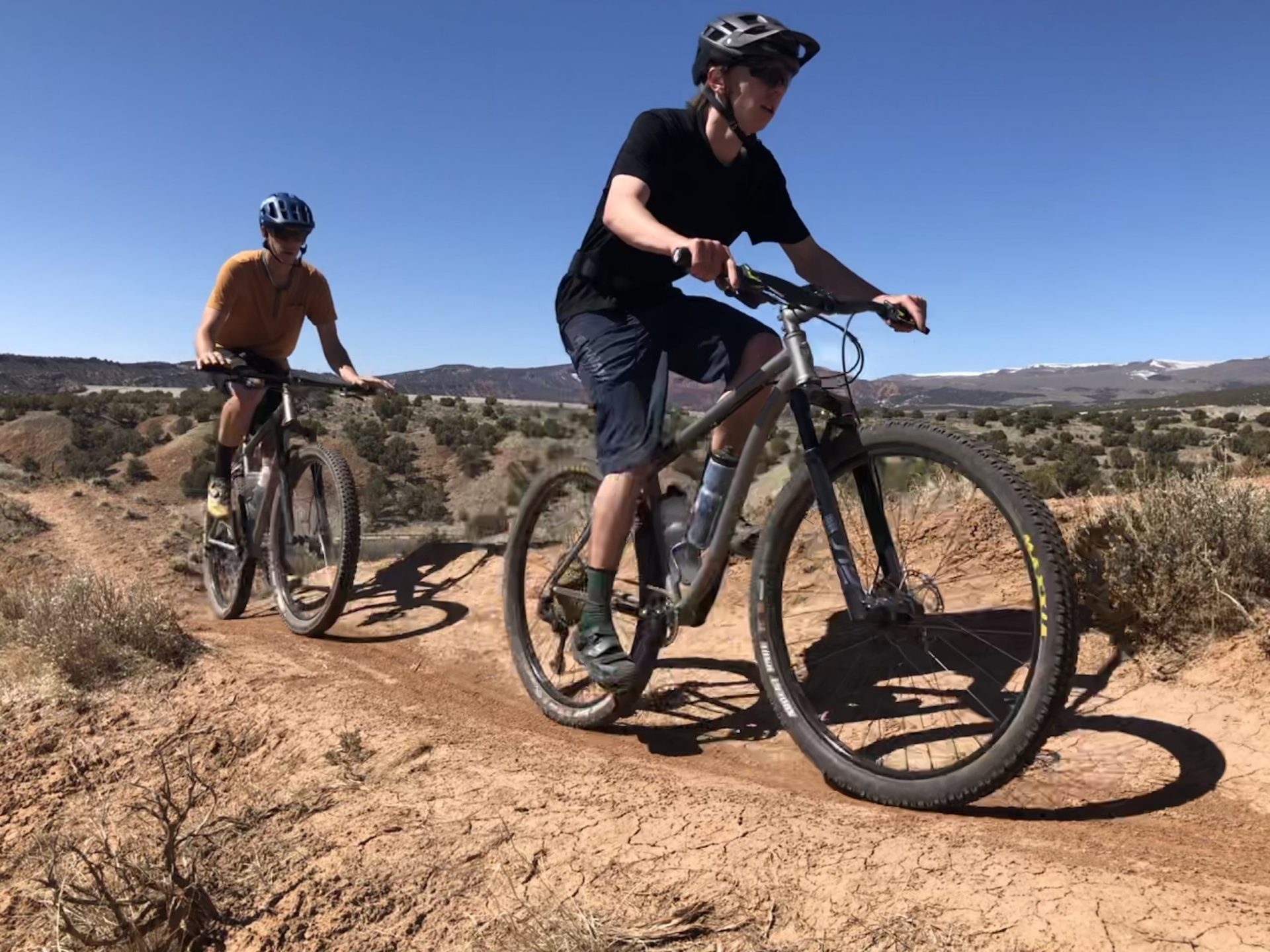 Miter Shop represents with Nick Rossi & Dusty (the tall cool one) Kinnear.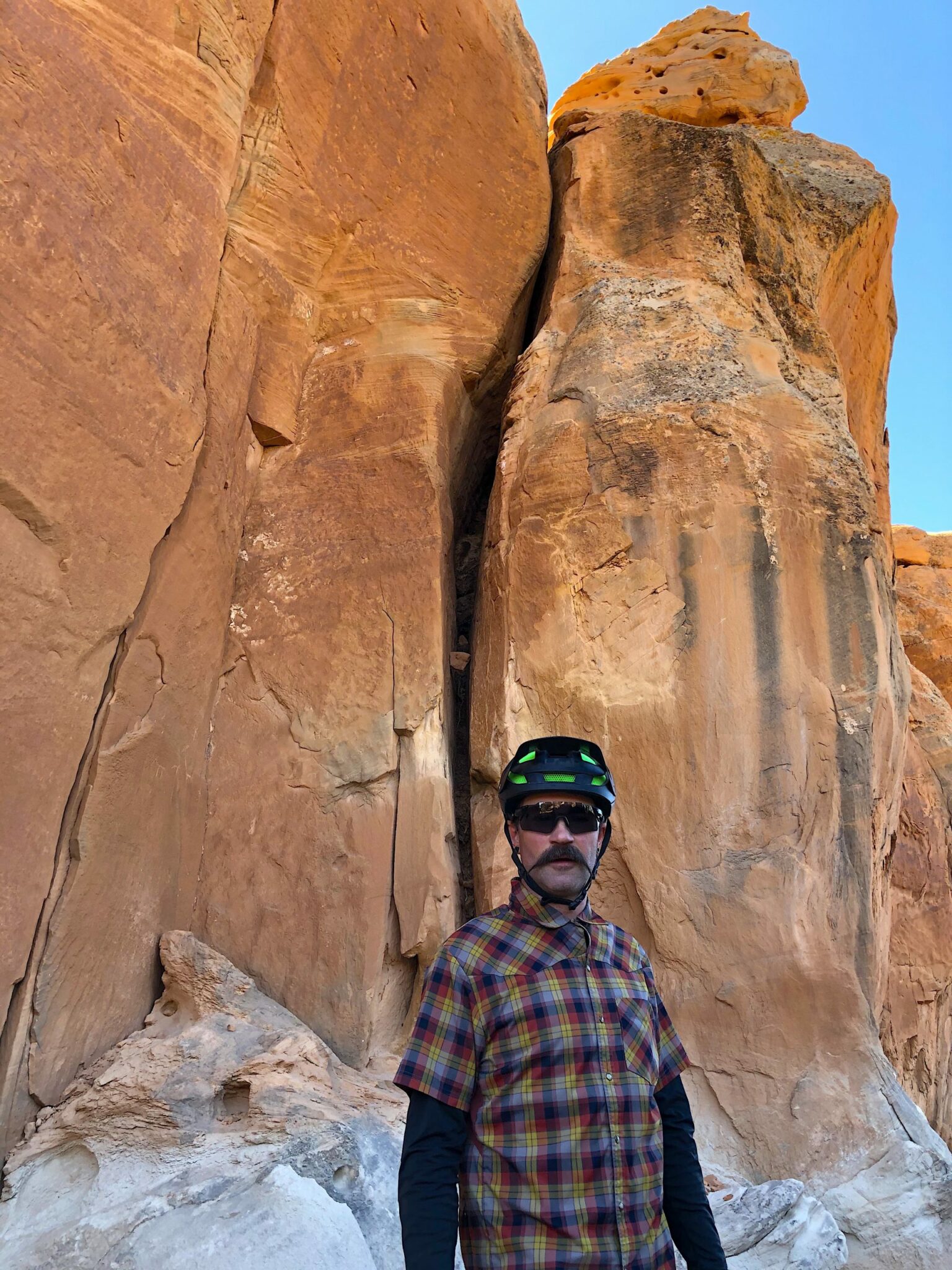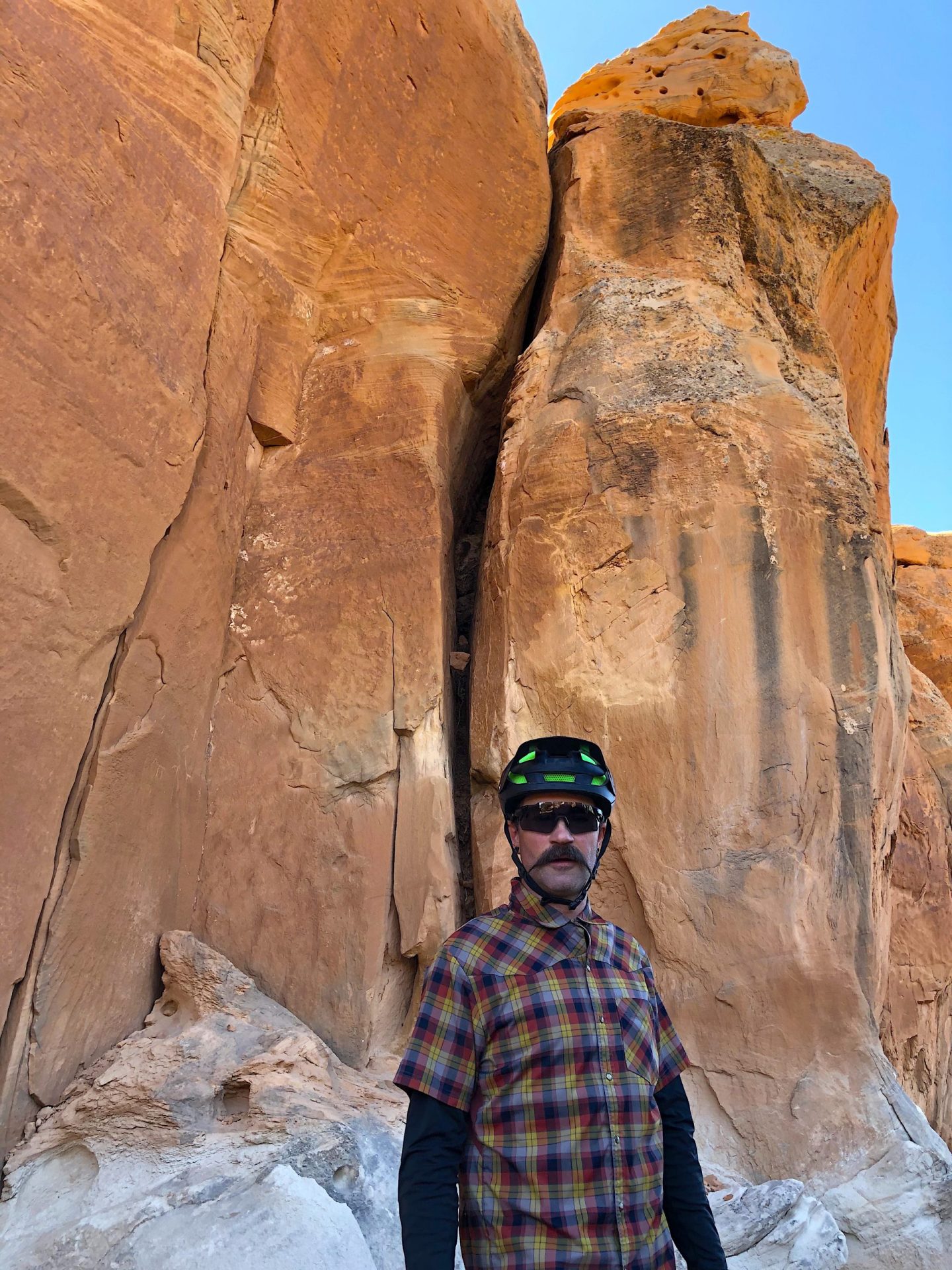 Miter Shop Matt Miller and his newly waxed 'Stache.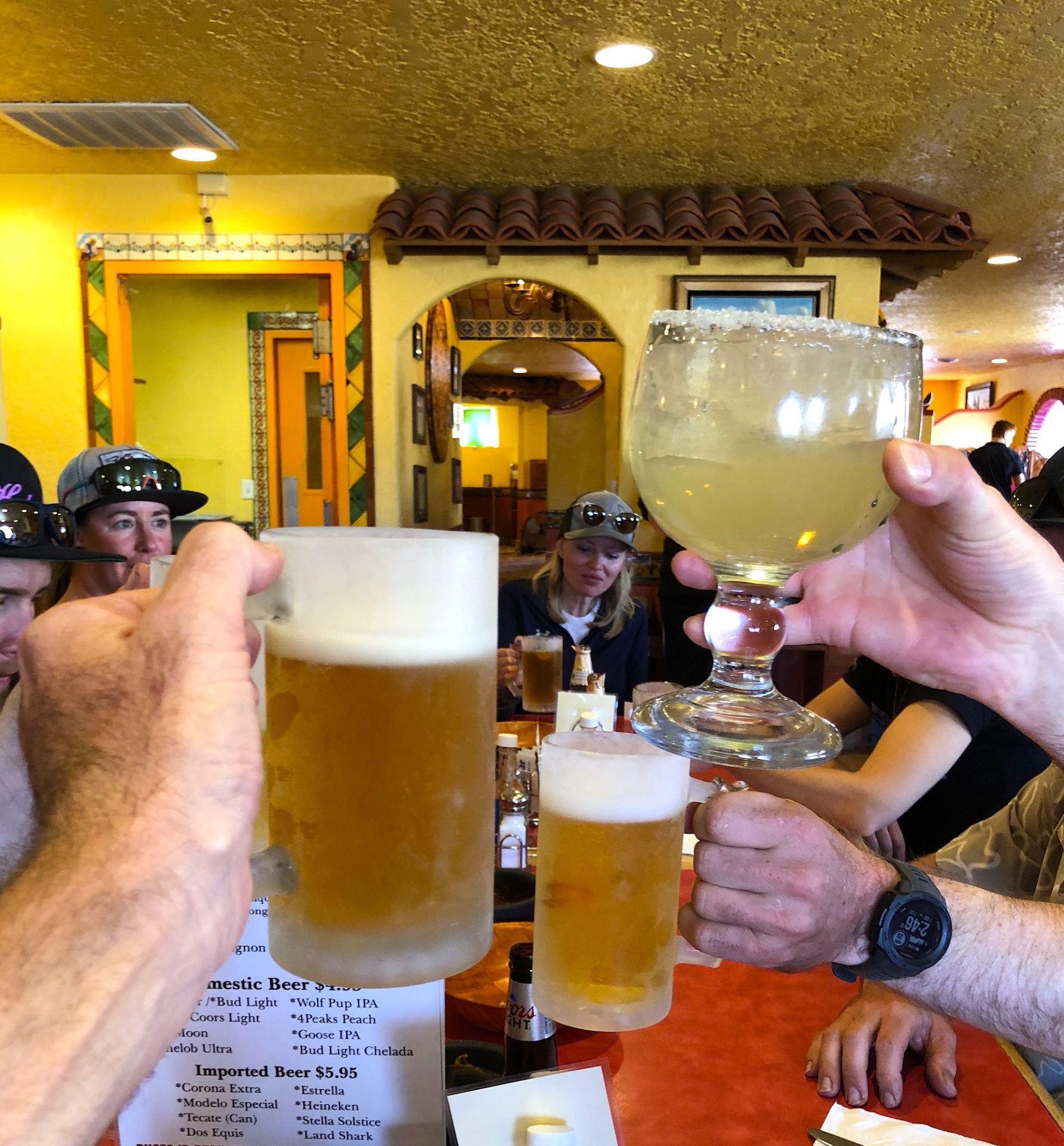 Cheers to this awesome group we call co-workers. Something to said about really liking who you work with. We spend so much time around each other I can't imagine a better group that loves what they do and it carries beyond the front doors of our building.
The point of our trip was to get out and ride/bond/get-to-know each other better than workdays will allow. We always feel we are group of people that love to ride and happen to carry that passion into building the best bikes our customers can go out and have ride experiences that look something like this. We have a few on our staff that have worked for other bike companies and the resounding consensus is that few bike companies do these types of things. I can tell you from my point of view that this crew is as tight as they come. Great people doing amazing work. 
Look for more of these campouts throughout the year, as we have made a pact to do this more often. You might find us in your neck of the woods.  You've been warned. 
Moots Campout Tour 2021 Tour Dates:
Vernal, Utah March 26th, 27th, 28th