Moots bikes and paint go way back….waaay back to the era of 1981-1991 when we built out of steel and paint was needed to keep the frames from rusting away.  It also gave the Moots creative types the ability to run wild with design on one-off paint schemes that graced the bikes of that time. Well, as Moots evolved and turned to titanium, the need for paint was shelved. At that time the paint booth (a small closet) was mothballed and Moots moved on to blasted finishes as our mainstay.  Our finish evolution continued with etched, brushed, and all sorts of anodized colors and patterns.
While we still don't offer in-house paint, we are expanding our Finish Options and will be using BLACK MAGIC PAINT in Portland as our paint partner going forward. Black Magic Paint is a trusted source of bicycle paint applications and have won numerous awards in the industry. They are a team of 4, have been turning out the most beautiful paint layouts for years, and offer a customer experience equal to Moots.    
3/4 paint that allows Moots handy work to be seen.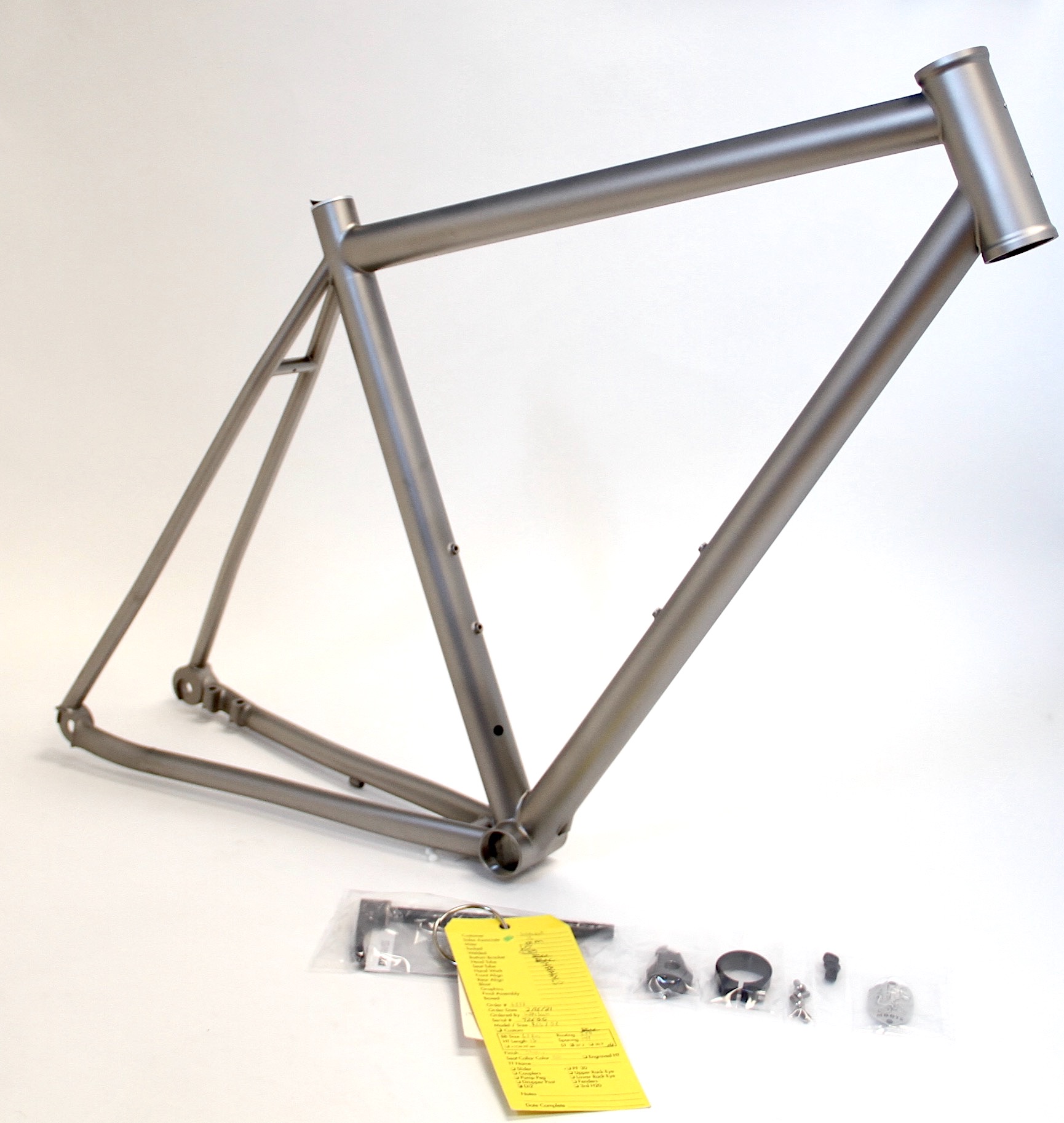 "Prep-for-paint" Moots frame freshly blasted, small bits bagged and ready to go off to Black Magic Paint.
HOW DO YOU GET YOUR MOOTS PAINTED?
We call it PREP-FOR-PAINT. What does this mean to you? Well, if the notion of paint on your Moots is what you are after this is how we can offer that and provide a flawless handoff to Black Magic.
1. Order your Moots, choose Custom Paint as your finish option.
2. We connect you with Black Magic to work out the paint scheme for your bike.
3. When your frame and fork, maybe with stem and post, are finished, we ship to Black  Magic
4. Your painted bike is shipped to your Dealer for assembly
You can check out more samples of painted Moots by Black Magic Paint here: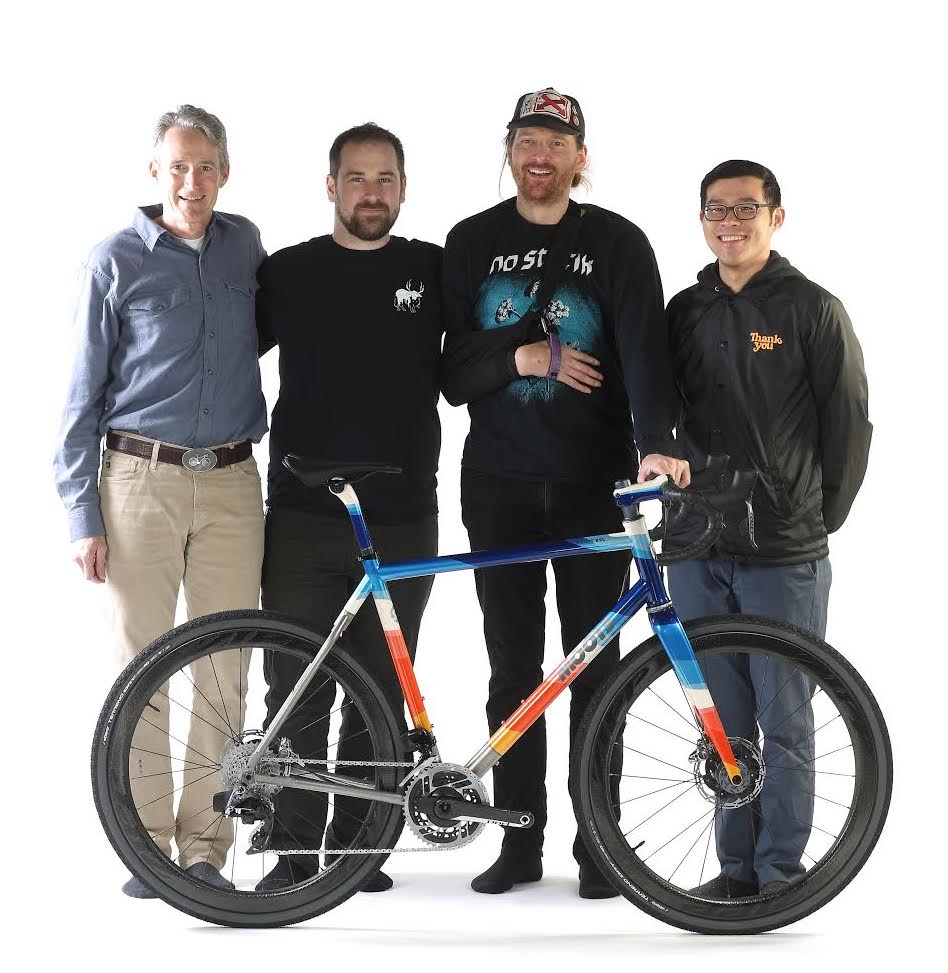 The team at Black Magic Paint show off a stunning Routt RSL painted for Taylor of Studio Velo (far left).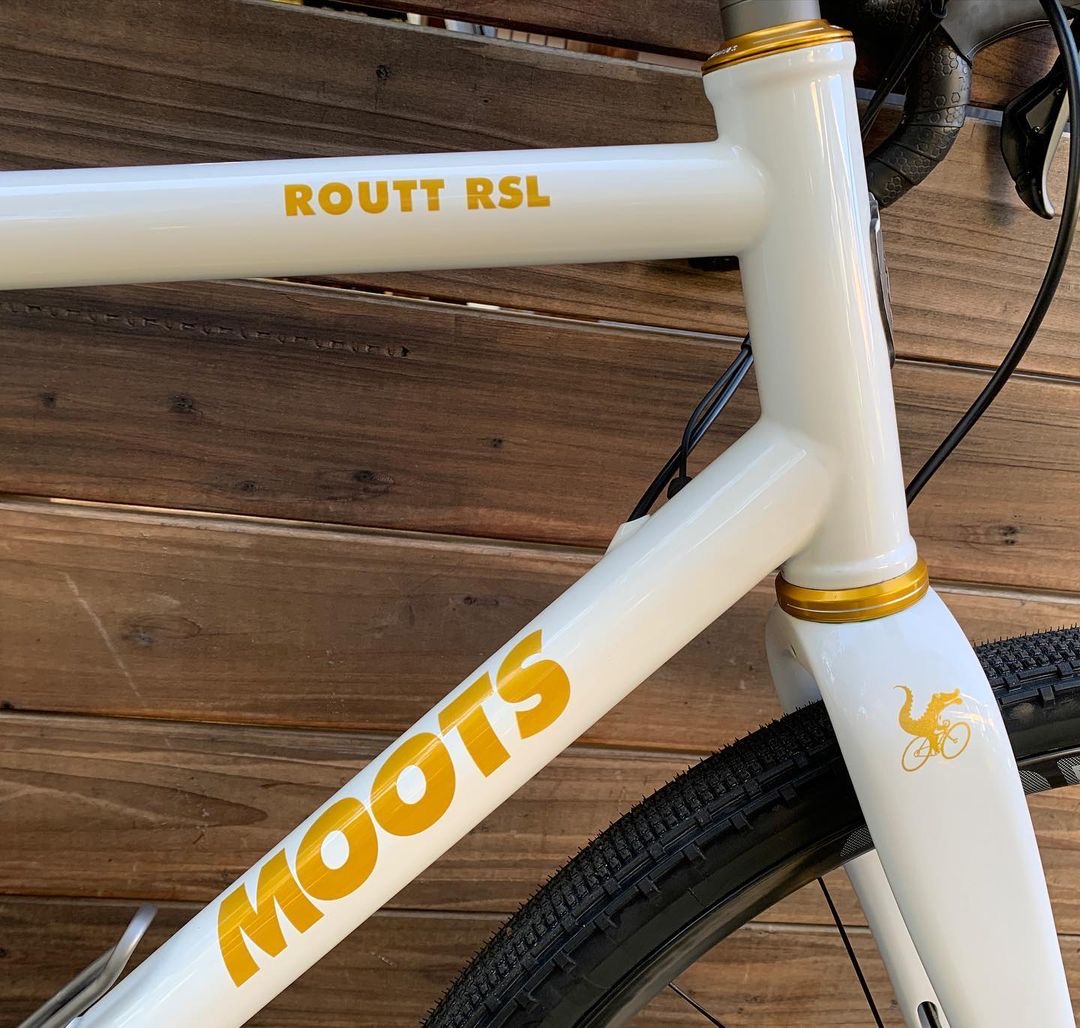 Proper font and logos.
3/4 paint leaves the rear of the bike as blasted titanium.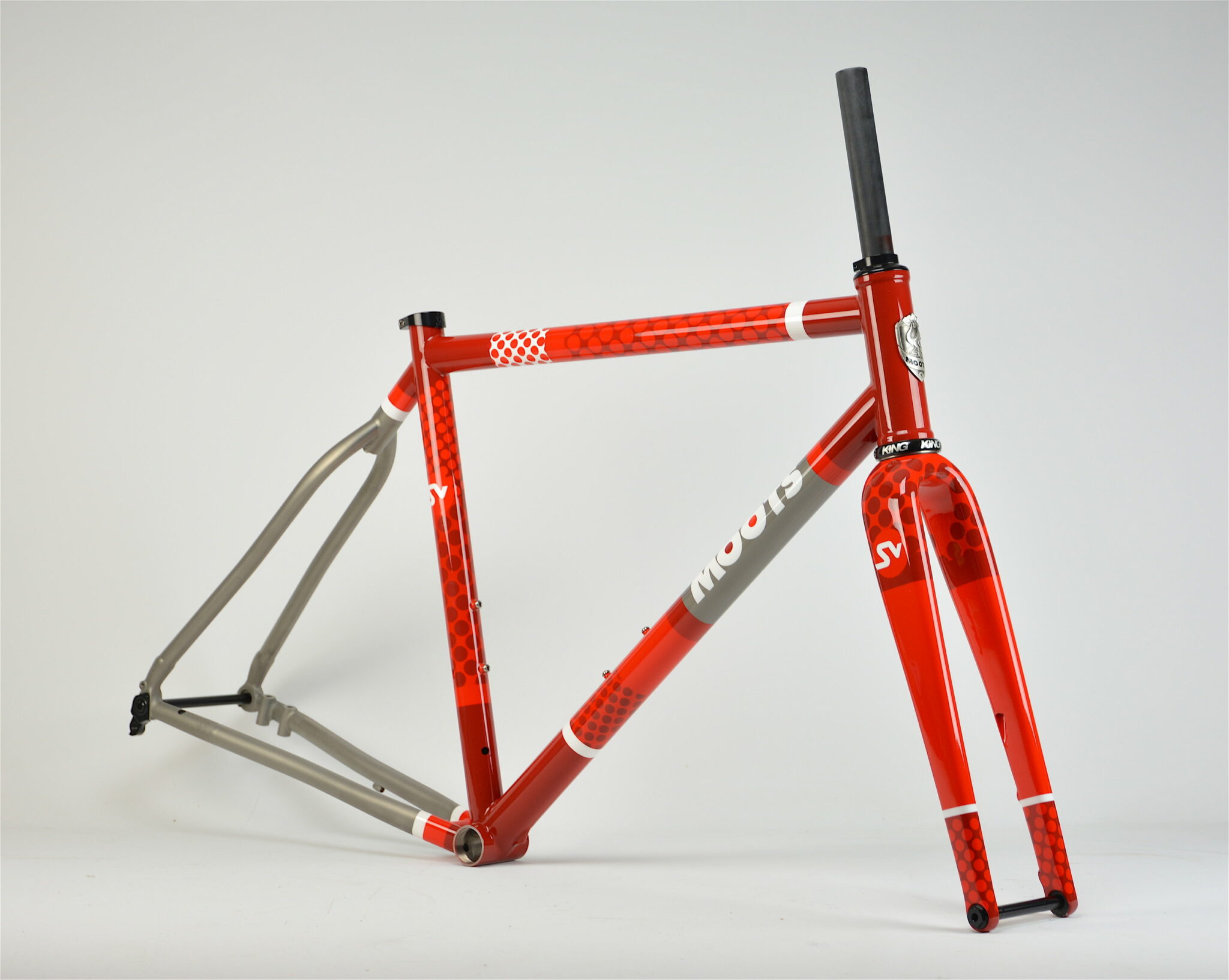 Only your imagination can limit the possibilities.