GRASS MOOTS
Our GrassMoots man on the ground in central Florida did a little bit of a long race.  300 miles to be exact….basically making a GIANT circle around central Florida.  What does it take to do 300 miles? I'll let you read Chad Parker's great write up of his undertaking.  Not only a great guy and rider, but also good with the pen…err or keyboard as it might be.
Please check out Chads write up on the event here: CHAD PARKER HURACAN 300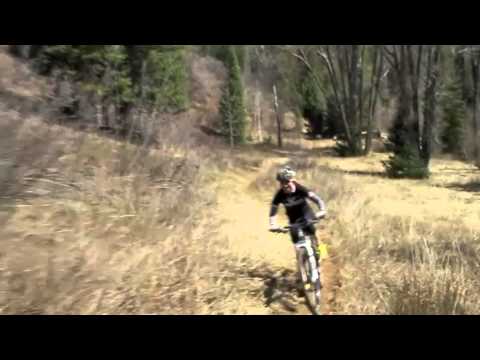 As Spring really gets rolling we catch up with our Pro Mountain Biker Kelly Boniface on one of our favorite local trails here in Steamboat Springs.  Our unusually dry winter has lead to some early trail riding around Steamboat.  The Hot Springs Loop is about a 20 mile ride town to town and has about 2,000 feet of climbing. Kelly is in the last parts of prep for the Whiskey 50 mountain bike race in Prescott, AZ (April 27th-29th).
We have been fortunate to have some amazing GrassMoots racers and riders over the past couple of years. These racers span the country and really exemplify the Moots values and spirit.  This year is no different.  We'd like to introduce you to Jill Damman.  She lives in Park City, Utah and from our sources on the ground, we have landed one great person to represent Moots. Just reading through her blog and looking at the adventures she takes on makes me personally want to run out the door and get lost on my bike.
Jill rides and races a Mooto X RSL
Anyway, Jill has started off her 2012 race season and posted a great finish in the expert category in a xc race in St. George, Utah.  A nice way to kick start a long season of racing.
Check here for regular updates on all GrassMoots racers.
You can also go to Jill's Blog and learn more about her there.
It's March 8th already….time to ride and race!
GrassMoots rider David Gensch writes in this week about a dear riding pal he has lost.  This really puts perspective on life and good friends.
He writes:
On February 24th The mountain biking community lost one of it's beloved members.  Kelly Ozborn known by many as Oz, passed away days after learning of the cancerous tumor in his head.  Oz was that guy on the trail whose smile was contagious.  It did not matter what kind of ride you had or how you rode it, he made you feel good about yourself, good about being in nature, and good about being a cyclist.  Even though I spent most of my time trying to keep up with Oz, as most of us did, he was my favorite riding friend because of his endless enthusiasm, optimism, and mad bike skills.  His trailside and parking lot etiquette seemed to always make people smile and would bring strangers together in an instant.  As our sport grows, too often is judgment and vibe thrown around and Oz would break that down so fast, usually with out even intending to.  He was just that great of a guy.  He worked just as hard as he rode and gave life his full effort.  Those of us who were lucky enough to know Oz are better people because of his passion, his kindness, and his amazing endless source of positive energy.  Oz left this realm just as fast as he rode and many will miss him dearly.  We all ride bikes for different reasons but we are all cyclists, so be like Oz and make a stranger smile, a friend feel good, and a trial ridden with passion.  Take care Oz….ride in peace.
David Gensch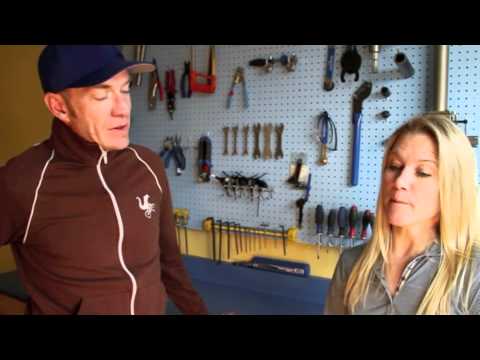 Meet Kelly Boniface…she races in the Women's Pro Mountain bike division on a national, regional and state level for Moots.  She has been flying the Moots flag for a few years now and doing quite well.  This year we will be following Kelly through her year as she balances life as a mom, wife and business owner.  We will be doing some fun video updates along the way!
Dan Seaton gets some Belgian "Poo" on his Psychlo X
(photo credit: Delphine Page)
Our European based GrassMoots racer Dan Seaton checks in with this early report of contrasts and anticipation of  a new mudder in the family…..he writes:
In Belgium, like a lot of places, October is a month of contrasts.  Last year my October started with beautiful, summer-like weather and ended a seaside race in sleet and mud.  This year is shaping up much the same way, and the races I've done so far in October have been so different that it's hard to believe they all happened within about 50 km of each other.  But that's the beauty of Cyclocross: one day you can be screaming around a hard-packed course in perfect fall weather, and the next you might be knee-deep in mud, just trying to keep moving forward.  You have to be prepared for anything, especially in a place like Belgium where the weather can change completely in a matter of minutes.
October started with a race in Moerbeke-Waas, on a course that was just meters from the Belgium-Netherlands border, not far from Antwerp, in a course that wound around a series of farm fields, some grassy and some loose, dusty dirt.  The day was blazing hot, maybe 90° in the sun; weather that makes me think more about lazing on the beach than racing 'cross.  And there was no relief of a flat, very fast course with no shade at all.
Hot, dry and dusty ….October in Belgium….corn fields of Dreams.
(photo credit: Mindi Wisman)
I've never been great in the heat, but I had good position in the starting grid and blasted off the line to find myself in find position during the early laps.  For much of the first half of the race I battled with four other guys, the group working together on the faster sections and everybody looking to break the race open wherever a turn or barriers offered a chance to grab a bit of a gap.  For a while, it was going great.
Then an unusual thing happened, we all started to notice guys on the side of the course, clearly beaten by the heat rather than their fellow racers.  Soon, one of our group joined them, pulling out of the race in the pits.  Just as I was telling myself how tough I was, the heat caught up with me too, and I instantly was dangling dangerously at the back of our group, which now down to just three riders and me.  It didn't take much for the two leaders to pull clear, and I was left to battle the rest of the way with one guy who was able to take advantage of some confusion on the finishing straight to sneak around me just before the line.  So the first result of the month was more or less disappointing.
Dan gets his arm hurt on….(photo credit: Mindi Wisman)
The next week, however, saw a return to real 'cross conditions, rain and fifty degrees.  I headed south to a small race in Jodoigne, in Wallonia, the French speaking part of Belgium.  Racing on a gorgeous course dominated by a hard climb on the road and a fast, slippery descent through the gardens of an old Belgian chateau, I found myself welcoming the return of bad weather.  The race was my first authentically Belgian 'cross of the season, and I felt like I handled myself pretty well.
I managed to pull away from a little group of three at about mid-race and hung on for my first top ten finish of the year, with an eighth in my under-40 category and took home a box of cookies as a reward for my best Belgian result in more than a year.  Of course, I spent about three hours cleaning my bike when I got home — but when you've got a bike as beautiful as my Psychlo-X, what choice do you have?
The next weekend I took my shiny, clean bike back to Wallonia for one more race, this time in Grez-Doiceau, and raced on one of the most perfect fall days I have ever seen.  The sky was crystal blue, unblemished by even a single cloud, and the temperature just below 60.  And again we were treated to a beautiful and very difficult course that combined a very long, hard climb with a loose but very fast descent and a series of very difficult 180-degree turns.  It was, perhaps, the most physical course I've seen in a couple of years, and left me sore for days afterwards.  (You know when your arms hurt after a bike race that you were really working.)
Dan works a dry corner (photo credit: Delphine Page)
This time I got beaten in the closing laps by a couple of guys who just played a better tactical hand than I did, but still managed a fourteenth place, good enough for a €5 prize.
Mindi, my wife, and I spent the money on post-race beverages and watched the crazy-fast Belgian juniors do battle on a perfect fall day, chatting with my friend Clément and his family.  It's hard to imagine a better way to spend an afternoon.  (I owe Clément a big debt for telling me about these great Wallonian races — Flanders gets all the attention when it comes to 'cross, but the folks in the south are warm and welcoming and know how to put on a great race too.)
The afternoon was especially great because it's probably the last I'll have for a little while.  Sometime in the next week or so, Mindi and I are going to become parents.  So I'll be thinking more about cleaning dirty diapers than dirty bikes for the foreseeable future.  But I hope to pick up where I left off when the big November races roll around in a couple of weeks.
And yes, the kid will be out there alongside the course with his mom and dad.  It's never too soon to get them started with 'cross, right?
Our Euro man Dan Seaton gets his early season Hup going in Knesselare, Belgium.
GrassMoots racer Dan Seaton dives into Cyclocross season with hi-hopes and changes on the way. This year they will welcome a little one into the family to help cheer him on! Congrats to them, looking forward to a season of reports coming our way!….This week he writes in on his first race……
In Belgium recently the temperatures have been dropping, the rain falling, and the beer flowing, which can only mean that it's that time of the year again: cyclocross is back!  The professionals here kicked their season off this weekend in Erpe-Mere, while the amateur season has already been going for a few weekends.
On Saturday we headed out to Knesselare, just outside Brugge, for the kickoff of the Flemish Cyclocross Cup and my second race of the season.  The day was cool and rain was threatening as we rolled up to the line (a huge improvement from the 90-degree heat I suffered in last week) and, with a lucky first-row call up, I was feeling good about my first real test of the fall.  Unfortunately, I squandered my good position by immediately crashing into the barbed wire fence that lined the course, but quickly rebounded and found myself in a tough battle with three other guys with whom I traded position for the better part of the race.
The toughest of these riders was another American, visiting Belgium from North Carolina and testing out the local 'cross scene.  He consistently rode the whoop-de-doo section near the beginning of the lap better than me, but after a summer of the toughest training of my life, I was able to reel him back in on the course's long power sections.  Having spent most of the summer riding on the road, my Psychlo-X and I were still getting comfortable with one another during the warm-up, but by mid-race we were back to carving turns and powering over hills like old times.
My wife and I are having a baby in about a month, so I knew going into this season it was going to be one full of new challenges, so I wanted to make these early pre-fatherhood races count.  And I think I did a pretty good job of it: I powered through the last lap and put enough distance on my three pursuers to roll comfortably across the finish unchallenged.  I managed to roll across the line just one spot outside the masters top 20, my best ever result at Knesselare, and I also held off my new American friend by 10 seconds or so.  All in all, a good day for me.
Through the woods and green grass…..I love the colors of Belgium….sigh…
Before I wrap this up, I'd just like to say a huge thanks to Moots for agreeing to support me and my racing again this season.  I really couldn't do this without their help.  Here's hoping that this is just the beginning of another great adventure on my bike — and, this time around, as a dad as well — here in Europe.
Lush fields of green and course marking tape…..Heaven or Belgium?
Dave gets ready to ride for a great cause
Our GrassMoots warrior David Gensch takes some time to raise some money, reflect on what its all about and take a ride with his dad.  Does it really get much better than that? He writes in about his experience…..
Rising before dawn, my dad and I, suit up and head out to Leadville to start the 2011 Courage Classic with 5000 other riders.  After our first sampling of catered food and the juice of life we call coffee, you can tell that the event is meticulously organized.  With all of the fund raising going straight to the Children's Hospital, the general vibe is about community involvement, support, and selflessness.
The ride Starts in Leadville and heads out over Tennessee pass to Minturn, and then on to Copper Mountain via Vail Pass.  We chose to start early as to avoid the masses and the ever-present Colorado thundershowers.  The morning was crisp, clear and perfect.  With copious amounts of volunteers the aid stations were well stocked and the regularly positioned "cheerleaders" supported each passing rider with genuine enthusiasm.   I road a Vamoots CR for the event and it effortlessly climbed up each pass and handled the rough road and frost breaks at high speed with ease.
Returning to Copper Mountain, I was meet by my wife and two boys at the finish line putting the icing on the cake to a great 65 miles.  After some super fun family time, my wife and kids left to go back home.  On my way back to our hotel, I was walking behind a woman wearing a jersey that read, "Alex's Angles, In memory of my son Alex".  I did the math on his time here on earth and he was two days older than my ten month old when he left this world.  With a tear in my eye and a lump in my throat, it quickly reminded me that we are here for so much more than a great ride in the mountains.  Of the many people I spoke with there are so many success stories and works in progress, but when you see the dedication "in memory of" photos on the backs of parents it solidifies the importance of being present each day and being part of a community to support each other and our journeys.  After dinner I move on to more trivial things like vicariously living through the drunken tour fan in a speedo as I ice my foot from a serious sprain two weeks ago, (see photo) and melt into the couch.
The weather is again perfect and route leads us down to Dillon and then west towards Kremling for the century ride.   Ute pass was great as the Sunday vehicle traffic was vacant.  However, that quickly changed on the way back to Dillon as large trucks with boats heading for the lake buzzed by close enough to force you look straight ahead and hope that every thing works out. It was down right sketchy and made high speed mountain biking in the tight trees and rocks feel as safe and soft as my sons blankie.  A nice couple of climbs in and around Breckenridge lead us to lunch, which again was impressive and full of volunteers.  Of the many things I love about riding a Moots bike and representing the company, are the conversations that arise simply because of my bike and clothes.  On the way back to Copper, I ran into "Lou the box guy".  He is the man who makes the cardboard boxes that so perfectly cradle the seed of a dream that each Moots owner gets to open and plant.
He was riding with a women who's son had been in treatment for years and was doing well in large part to the care he has received at Children's.
Starting early again, my body hurts a bit more today with limiting riding of late due to my ankle sprain.  I am again quickly reminded of real pain and struggles by the ongoing stories of the many children and their journeys.  As we head over Fremont pass back to Leadville the sun splashes the high peaks and the bike pulls me over each summit with eagerness.  Once in Leadville the route loops around Turquoise Lake, which is not only very scenic but what a great little loop that I could just do circles around.  We finish at the starting point from three days ago and kids from the hospital handed each rider a medal of completion…what a great touch.
After this experience, I will continue to participate in this great event.  This years ride raised just over 2.1million dollars for the Hospital and some earnings are still coming in.  Many thanks to the volunteers from the medics and State patrol, to the aid stations and cheerleaders, you guys rock.  I loved being able to share this time with my father and look forward to including my sons and wife more next year.
The Vamoots Cr covered the 235 miles and 14000 vert. with such ease and comfort yet negotiated my last minute twitches with absolute precision.  Among the 10 or so riders that I saw and spoke with on Moots bikes the oldest frame was 18 years old and it was in great shape.  The man said that he had gone through many groupos and wheels and had done nothing to the frame.  Enough said…. Thanks Moots.
David Gensch
The wounded ankle was nothing compared to the other stories of the weekend….
Durango Dirty Century…..Indian Ridge……
GrassMoots racer and thrill seeker Andrew Carney has been putting in some BIG rides in prep for the Colorado Trail Race coming in early August.  His latest rides find him in the Southwest corner of Colorado high above Durango….he writes:
July has been manic the last few weeks. I started things out right with a 9 day vacation and riding binge in Durango to pile on some final big hours before the Colorado Trail Race in a few weeks. The first day I was in town, I raced the Durango Dirt Century which is put on by a good friend and fellow Moots rider Matt Turgeon and man did he lay out a killer course. The stats are something like 100 miles and ~14k in climbing but what the numbers don't convey is the difficulty of the trail. Lingering snow, down trees, talus fields, rough trail, and hours spent above treeline all added up to a slow but amazing day out. I finished up in ~14.5 hours and with a big grin plastered across my face. One to put on the calendar for next year for sure!
Colorado Trail above Molas Pass
The rest of the week I rode everything I could get my wheel on….both in and around Durango, including lots of the Colorado Trail and other favorites. The plan was to ride myself into the ground and then spend 3 weeks recovering before the start of the Colorado Trail Race on August 1st. Mission accomplished.
Colorado Trail near Engineer Mountain
Last weekend, I headed up to Breckenridge for the B68. I opted for the shorter 68 as compared to the 100 which I've usually raced in years past as to not dig too deep of a hole.  As can be expected after a giant riding binge, my legs were a tad sluggish but I duked it out for a 5th place finish in a pretty deep SS field.
T-minus 12 days until CTR!!!
Also, I ran into Sam from Moots on course at the 68 and he was riding strong!!
Tailwinds!
Andrew
Kelly lets it roll during Nationals in Idaho
Our Pro GrassMoots racer Kelly Boniface is on (to put in mildly) a hot streak as of late.  She is typically more into the 50+ mile races, so when lining up with the super fast twitch women's pro field at Mountain Bike Nationals she didn't know what to expect.  For those of us that know her, we had a pretty good idea that she'd give it her all….which she did.  The result? 16th in a field of the best women in America. Kelly has been riding aboard a MX RSL this year…which she describes as "rocket ship"…  She writes about her expectations and her experience…..
XC Nationals from the Viewpoint of Kelly…….
Driving up to Sun Valley Idaho from Steamboat Springs I was running the numbers in my head:  am I really going to spend 20 hours driving this weekend for a sub 2 hour race?  And, a 3.6 mile loop that I would ride in circles 5 times?  I must be crazy!  But, I'd never been to Idaho and it was the National Championships after all.
The town of Ketchum did not disappoint.  It is beautiful with a cool vibe similar to Steamboat.  I really enjoyed the people I met (huge thanks to the Johnston family that hosted me) the restaurants and shops I visited, and the fantastic trails I rode the day after the race.
Oh yeah…the race!  The best way to describe that course is HARD.  Although, during the pre-ride I heard it described by fellow pro riders in a few different ways that aren't fit to print here.   We started up a loose, gravely fire road that got progressively steeper as we climbed.  Steep to the point that by the summit on the final lap I was turning the pedals over so slowly that flies were landing on me and I was sure one of them would tip me over.
Kelly climbs and keeps the flys at bay……
Then we plunged all the way back down on tight, rutted, dusty switchbacks to pop out just above the base area so that the spectators could see us drop down a rock face that if you even touched your brakes on would send you tumbling through the sharp pointy rocks.  I breathed a sigh of relief each time I made it down safely.
The next section was a man-made trials course that weaved through the base area:  a fun table top fly-over and then two rock gardens that were all about power and momentum.  I was extremely happy to have the 29er wheels through those sections!   We weaved through the feed zone (thanks Sam Chovan) and then back up again…..repeat 5 times!
I made certain not to blow up on the first trip up and felt great climbing throughout the race.  I even climbed my way up to 12th place at one point. The descent was pretty fun, but there was a lot of potential for disaster so I tried to stay smooth and keep it upright.  I would pass as many as I could climbing and try to hold my spot on the descent (sometimes it worked, other times it did not!)  I finished up 16th which is my best showing at XC Nationals.  But, what I was happiest with is that I was less than 3 minutes out of the top 10.  It was thrilling to be able to hang in there with those fast girls that are out there racing all over the country and world.
Now it's time for some Endurance races!
Next up for Kelly…..The Honey Stinger 50 in her home town of Steamboat Springs, Colorado…."home field advantage"