GRASS MOOTS
Tracy posted up a report of last night (I think)….strangers with firearms, headlights and the "security" a bathroom can offer.
She writes:
When I pulled into Helena I went directly to the bike shop. As we all know the MOOTS has been flawless but I needed to take care of her….a little TLC was in order. As the mechanics worked I planned. I looked at maps, talked to locals, and yes, I googled the route out of Helena to see how long it would take me to get to the camp ground at the top of the pass. Google said three hours, it was 6:30 so I decided to push on. Let me tell you it was a HAUL. Twenty some odd mile climb…. in the granny ….huffing and puffing …and…. I do not think google ever did it on a loaded bike at the end of the day. At 10 pm I am finally at the turn for the camp ground. As I turn this guy in a pick up comes by (I have not seen a car on the road in four days except in Helena). He stops and we talk for a minute and then he hops out of the truck. I notice he has a firearm on his side. That kind of shakes my nerves a bit. He goes to the back of the truck where he has a cooler and pulls out an ice tea and hands me one…and I think … Okay he is a nice guy. Right? Then he offers to drive the little bit to the camp ground to show me the way, its only a quarter mile, its off route and he insists so I say okay. I figured when I got among other campers things would be fine. When we arrived there were no other campers….none. Not even an empty trailer. He looked around, I looked around, he looked me up and down and then said …"you gonna be alright?" I said "yes absolutely" and he left. I went directly to the rickety bathroom and locked the rickety door. I should have moved on but I was cold, tired and hungry. The bathroom won out over more miles. I ate, laid my stuff out, fought the mice for floor space and finally dozed off. The crunch of gravel and head lights through the glazed bathroom glass woke me, my heartbeat crowded out any further sounds. The lights shone in the window for a moment then moved toward the direction of the campground. I stared out the window and watched the lights take a slow path around the sites and back down to the bathroom. I ducked below the window and was swallowed by my heartbeats once again. Then the truck moved away and toward the exit… I was wishing for a bear.
Our "Girl on the Moots" Tracy Burge continues to make progress on her goal of becoming the oldest women to complete the Tour Divide ITT.  Her latest photos put her near Salmon, Idaho….Elk Park to be more specific. She is up beat and staying focused.  She looks pretty happy (from the photos) anyway.
Follow her on SPOT TRACKER and read more about TRACY BURGE.
Our Fort Collins GrassMoots Racer Andrew Carney checks in this week with some insight to the Bailey Hundo.  Andrew is known for his one gear adventures and lightweight overnight bike touring antics.  Seems that even in the "shorter" races he finds some bad weather and tight racing.
He writes in……
What's up? I headed down to the Bailey Hundo again this year trying to repeat my win from last year. The day started early with a 6 AM start from downtown Bailey as we headed out on a 7 mile road roll out before the singletrack started. As last years SS winner I got a first row call up, but on the road I was spinning with all I had to get a decent position into the singletrack.
Ready on the start line….3, 2, 1, ….Once off the road we were treated to 50 miles of fast, rolling, and flowing singletrack. It's pretty dang easy to keep things red lined when you're grinning ear to ear railing corner after corner. At the 60 mile mark we left the singletrack for good and finished the last 40 miles out on pavement and dirt including climbs up and over Windy Pass and Stoney Pass. I kept on the gas as much as possible even through a good 15 minutes of hail and rain near the top of Stoney Pass
For the last 10 miles I was trading blows with another singlespeeder and we took it to the line with him coming across only 30 seconds after I did. Racing down to the wire is type 2 fun at its best!  All told it was a great day riding with good friends for a good cause as the event proceeds help to benefit Trips for Kids and the Colorado High School Mountain Bike League. Add this race to your calendar for next year!!
Andrew
The Summer Solstice is upon us and the mountain bike race season is reaching a peak around Colorado.  I had the chance to catch up with Moots mountain bike Pro Kelly Boniface after a storming weekend of racing….literally.
On Saturday Kelly was on hand in Colorado Springs for the Ute Valley US PRO XCT race.  The race featured a 4.2 mile course which the women did 5 laps.  Kelly in the past has been primarily a long 50-100 miler, however this year she has been doing many shorter more intense races and coming out doing really well.  She has also been racing our local Town Challenge series with the Men Open group.  Racing with the men has done a couple of things for Kelly…now she starts faster than she would when racing the women and also has to chase the faster carrot that is out in front of her.  Kelly attributes some of her great results to the quicker start, faster pace she is doing with the men. It seems to be working….
Back to Saturday…..she lined up on a dry start line with the best in the business….Women that pin it from the start and keep it there for the duration of the event.  In this case a 5 lap race that should have run about an hour and twenty minutes.  Once the chaos of the start was sorted out Kelly was positioned in a top 10 spot and feeling great.  About mid-race a pounding storm turned the dusty dry track into a mud/clay fest.  The thick clay mud packed up drive trains and wheels rendering her bike into an overweight single speed for most of the race.  Kelly pushed on and rode well in the tricky conditions.  Going into the final lap she was sitting 5th and looking to make the podium at a very high level national event.  Then just 2 miles from the finish her bike would go no more.  She had to stop on the side of the course and resort to scraping mud off the tires with a nearby stick. Kelly got passed by 3 races and she rolled in with a fine 8th place on the day.
Talking with Kelly after the event she was optimistic and up-beat with her accomplishment.  She attributed her great finish to those days spent riding in snow during the winters around Steamboat Springs…"it was about being tenacious and keeping it upright as much as possible".
Next up for Kelly is a little rest before hitting our next Town Challenge race, a Winter Park XC race and then capping off the 4th of July with the Firecracker 50 in Breckenridge, CO.  Once that event is finish she'll take a vacation with her family and then get back on the bike and continue the last half of the season.
Moots could not be more proud of Kelly.  She takes it all in stride, as she balances the full time work of a mom, business owner, and Pro bike racer.
Nice work Kelly!
Our GrassMoots man on the ground in central Florida did a little bit of a long race.  300 miles to be exact….basically making a GIANT circle around central Florida.  What does it take to do 300 miles? I'll let you read Chad Parker's great write up of his undertaking.  Not only a great guy and rider, but also good with the pen…err or keyboard as it might be.
Please check out Chads write up on the event here: CHAD PARKER HURACAN 300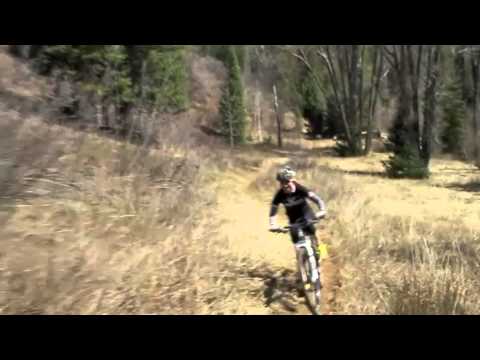 As Spring really gets rolling we catch up with our Pro Mountain Biker Kelly Boniface on one of our favorite local trails here in Steamboat Springs.  Our unusually dry winter has lead to some early trail riding around Steamboat.  The Hot Springs Loop is about a 20 mile ride town to town and has about 2,000 feet of climbing. Kelly is in the last parts of prep for the Whiskey 50 mountain bike race in Prescott, AZ (April 27th-29th).
We have been fortunate to have some amazing GrassMoots racers and riders over the past couple of years. These racers span the country and really exemplify the Moots values and spirit.  This year is no different.  We'd like to introduce you to Jill Damman.  She lives in Park City, Utah and from our sources on the ground, we have landed one great person to represent Moots. Just reading through her blog and looking at the adventures she takes on makes me personally want to run out the door and get lost on my bike.
Jill rides and races a Mooto X RSL
Anyway, Jill has started off her 2012 race season and posted a great finish in the expert category in a xc race in St. George, Utah.  A nice way to kick start a long season of racing.
Check here for regular updates on all GrassMoots racers.
You can also go to Jill's Blog and learn more about her there.
It's March 8th already….time to ride and race!
GrassMoots rider David Gensch writes in this week about a dear riding pal he has lost.  This really puts perspective on life and good friends.
He writes:
On February 24th The mountain biking community lost one of it's beloved members.  Kelly Ozborn known by many as Oz, passed away days after learning of the cancerous tumor in his head.  Oz was that guy on the trail whose smile was contagious.  It did not matter what kind of ride you had or how you rode it, he made you feel good about yourself, good about being in nature, and good about being a cyclist.  Even though I spent most of my time trying to keep up with Oz, as most of us did, he was my favorite riding friend because of his endless enthusiasm, optimism, and mad bike skills.  His trailside and parking lot etiquette seemed to always make people smile and would bring strangers together in an instant.  As our sport grows, too often is judgment and vibe thrown around and Oz would break that down so fast, usually with out even intending to.  He was just that great of a guy.  He worked just as hard as he rode and gave life his full effort.  Those of us who were lucky enough to know Oz are better people because of his passion, his kindness, and his amazing endless source of positive energy.  Oz left this realm just as fast as he rode and many will miss him dearly.  We all ride bikes for different reasons but we are all cyclists, so be like Oz and make a stranger smile, a friend feel good, and a trial ridden with passion.  Take care Oz….ride in peace.
David Gensch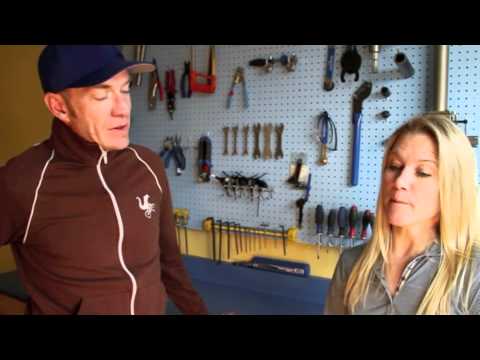 Meet Kelly Boniface…she races in the Women's Pro Mountain bike division on a national, regional and state level for Moots.  She has been flying the Moots flag for a few years now and doing quite well.  This year we will be following Kelly through her year as she balances life as a mom, wife and business owner.  We will be doing some fun video updates along the way!
Dan Seaton gets some Belgian "Poo" on his Psychlo X
(photo credit: Delphine Page)
Our European based GrassMoots racer Dan Seaton checks in with this early report of contrasts and anticipation of  a new mudder in the family…..he writes:
In Belgium, like a lot of places, October is a month of contrasts.  Last year my October started with beautiful, summer-like weather and ended a seaside race in sleet and mud.  This year is shaping up much the same way, and the races I've done so far in October have been so different that it's hard to believe they all happened within about 50 km of each other.  But that's the beauty of Cyclocross: one day you can be screaming around a hard-packed course in perfect fall weather, and the next you might be knee-deep in mud, just trying to keep moving forward.  You have to be prepared for anything, especially in a place like Belgium where the weather can change completely in a matter of minutes.
October started with a race in Moerbeke-Waas, on a course that was just meters from the Belgium-Netherlands border, not far from Antwerp, in a course that wound around a series of farm fields, some grassy and some loose, dusty dirt.  The day was blazing hot, maybe 90° in the sun; weather that makes me think more about lazing on the beach than racing 'cross.  And there was no relief of a flat, very fast course with no shade at all.
Hot, dry and dusty ….October in Belgium….corn fields of Dreams.
(photo credit: Mindi Wisman)
I've never been great in the heat, but I had good position in the starting grid and blasted off the line to find myself in find position during the early laps.  For much of the first half of the race I battled with four other guys, the group working together on the faster sections and everybody looking to break the race open wherever a turn or barriers offered a chance to grab a bit of a gap.  For a while, it was going great.
Then an unusual thing happened, we all started to notice guys on the side of the course, clearly beaten by the heat rather than their fellow racers.  Soon, one of our group joined them, pulling out of the race in the pits.  Just as I was telling myself how tough I was, the heat caught up with me too, and I instantly was dangling dangerously at the back of our group, which now down to just three riders and me.  It didn't take much for the two leaders to pull clear, and I was left to battle the rest of the way with one guy who was able to take advantage of some confusion on the finishing straight to sneak around me just before the line.  So the first result of the month was more or less disappointing.
Dan gets his arm hurt on….(photo credit: Mindi Wisman)
The next week, however, saw a return to real 'cross conditions, rain and fifty degrees.  I headed south to a small race in Jodoigne, in Wallonia, the French speaking part of Belgium.  Racing on a gorgeous course dominated by a hard climb on the road and a fast, slippery descent through the gardens of an old Belgian chateau, I found myself welcoming the return of bad weather.  The race was my first authentically Belgian 'cross of the season, and I felt like I handled myself pretty well.
I managed to pull away from a little group of three at about mid-race and hung on for my first top ten finish of the year, with an eighth in my under-40 category and took home a box of cookies as a reward for my best Belgian result in more than a year.  Of course, I spent about three hours cleaning my bike when I got home — but when you've got a bike as beautiful as my Psychlo-X, what choice do you have?
The next weekend I took my shiny, clean bike back to Wallonia for one more race, this time in Grez-Doiceau, and raced on one of the most perfect fall days I have ever seen.  The sky was crystal blue, unblemished by even a single cloud, and the temperature just below 60.  And again we were treated to a beautiful and very difficult course that combined a very long, hard climb with a loose but very fast descent and a series of very difficult 180-degree turns.  It was, perhaps, the most physical course I've seen in a couple of years, and left me sore for days afterwards.  (You know when your arms hurt after a bike race that you were really working.)
Dan works a dry corner (photo credit: Delphine Page)
This time I got beaten in the closing laps by a couple of guys who just played a better tactical hand than I did, but still managed a fourteenth place, good enough for a €5 prize.
Mindi, my wife, and I spent the money on post-race beverages and watched the crazy-fast Belgian juniors do battle on a perfect fall day, chatting with my friend Clément and his family.  It's hard to imagine a better way to spend an afternoon.  (I owe Clément a big debt for telling me about these great Wallonian races — Flanders gets all the attention when it comes to 'cross, but the folks in the south are warm and welcoming and know how to put on a great race too.)
The afternoon was especially great because it's probably the last I'll have for a little while.  Sometime in the next week or so, Mindi and I are going to become parents.  So I'll be thinking more about cleaning dirty diapers than dirty bikes for the foreseeable future.  But I hope to pick up where I left off when the big November races roll around in a couple of weeks.
And yes, the kid will be out there alongside the course with his mom and dad.  It's never too soon to get them started with 'cross, right?