Hey Gang,
Just an FYI I've jumped from SRAM X.0 to Shimano XTR. So far it feels good, I'm hoping it will wear a little better.
With all the funky new combinations around I went 3x10 on this.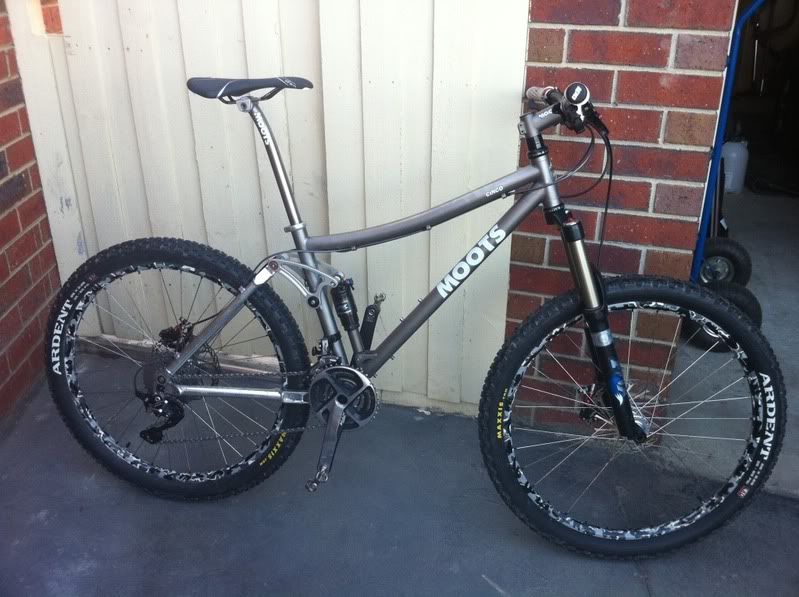 It still needs a little bit of fine tuning, back pedaling is a little rough and seem "grabby" on the cramped 10 sprocket cassette. Pedaling forward is silky smooth all through the range though.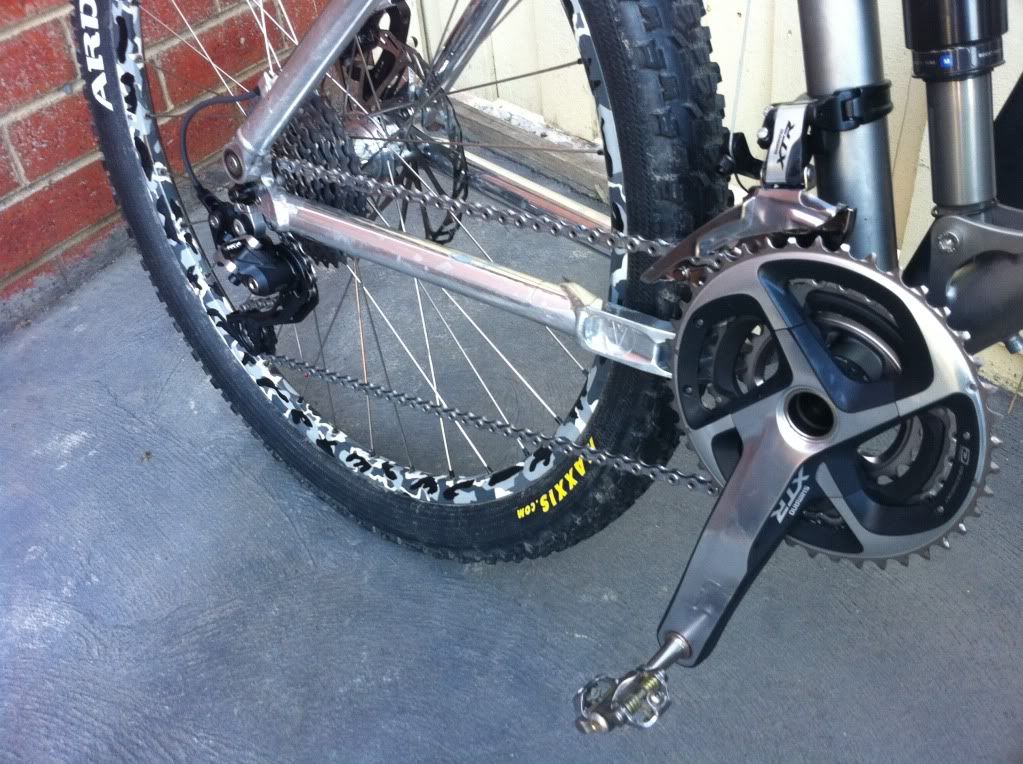 I'll post an update in 6 months and let you all know how its wearing. I also like the shiny bling look, kinda fits well with the Ti/Alu Cinco. :)