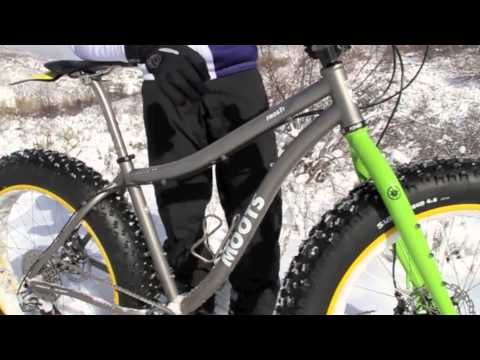 With winter headed our way, we've been out testing the NEW FROSTI 5" snow bike in Steamboat.  Since October 1st the ski area has reported 61 inches of snow fall! Looks to be a big season ahead of us.  All the snow fall has let us get out and start riding the normal routes on the snow bike.  First impression…the 5" is the money!
We are taking orders for both the 4" & 5" bikes with a December delivery.
Have a look and a listen to Nate and get ready for the white stuff.