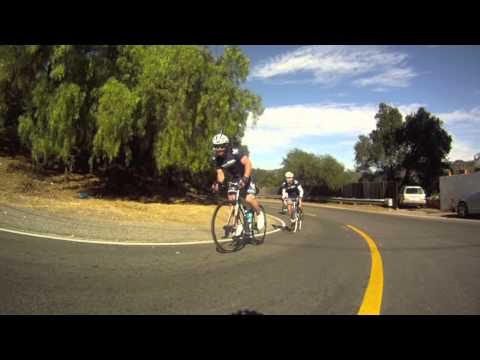 This past weekend we spent a sunny two days with our dealer based in Calabasas, California–Pedalers Fork and The Shop at Pedalers Fork.  This is a very unique setting based on a farm to table restaurant with an intergrated bike shop that sells only Moots bikes.  You can find all the other accesories you might need as well.   Mike Kalenda mans the shop and serves up top notch service, builds and advice on what might work best for your cycling adventures. He really knows his stuff. They have been open for 6 months now and have quickly established a great following for cyclist looking to start or end a ride any day of the week or build out that bike they have been dreaming about.  With the 10 Speed Coffee Shop serving up the caffine goodies what more could you need?
We hosted a mountain bike demo on Saturday that was a little short lived due to a "technicality" over a permit.  No worries though, we got everyone out on the bikes they had waited for and next time we'll make sure to pay off the rangers.
On Sunday we hosted a road ride demo from the shop, which did not require a permit! On hand were several Moots owners from the area and a demo fleet worth of test riders to log some great miles on those unforgettable twisty SoCal roads on some new rides that ranged from the NEW Vamoots DR, Vamoots RSL and Di2 equipped Vamoots CR's.
Robbie, who is a partner in the business guided us around the roads and of course the Southern California weather did not disappoint.
Thanks to all that took the time to come to the event.  Stay tuned as we look to do another event at Pedalers Fork in the Spring.
If you happen to live in the area or are visiting to log some warm miles, make sure to look Robbie, Gideon and Mike up, we think you will love what you find.